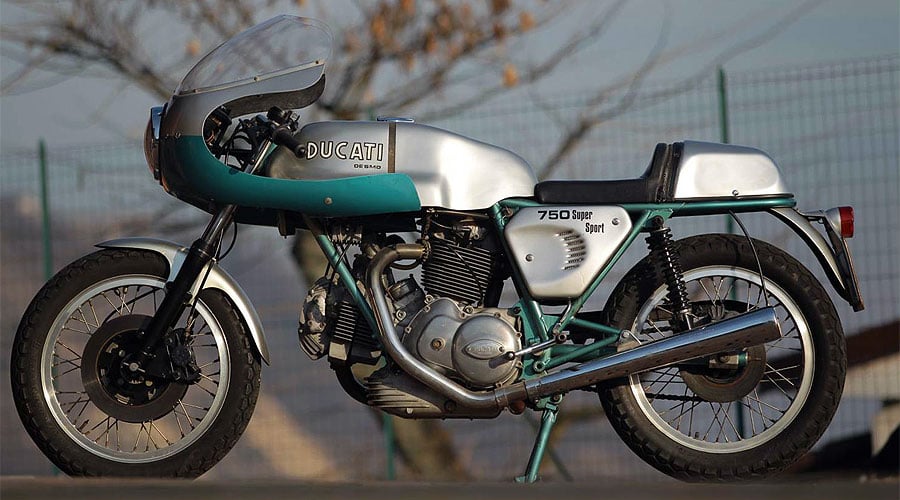 With an engine note as moving as an opera by Verdi, and curves as beguiling as Sophia Loren's, the legendary Ducati 750 Super Sport is an all-time favourite among Ducatisti.
Its roots are in racing. The 1972 Imola 200-mile event's 750cc class was dominated by Ducati riders Paul Smart and Bruno Spaggiari. The result encouraged the Bologna company to produce a sporting road version of the V-twin, the 750 Super Sport.
'V-twin'? Shouldn't that be an 'L-twin'? Yes. In Ducati lore the slanted-forward, 90-degree twin is most commonly referred to as an L-twin. With 'desmo' valve-gear (no springs; the valves are opened and closed by cams according to desmodromic practice), the engine produced around 72bhp at a high-for-the-capacity 8,800rpm. Around 400 750 Super Sports were built.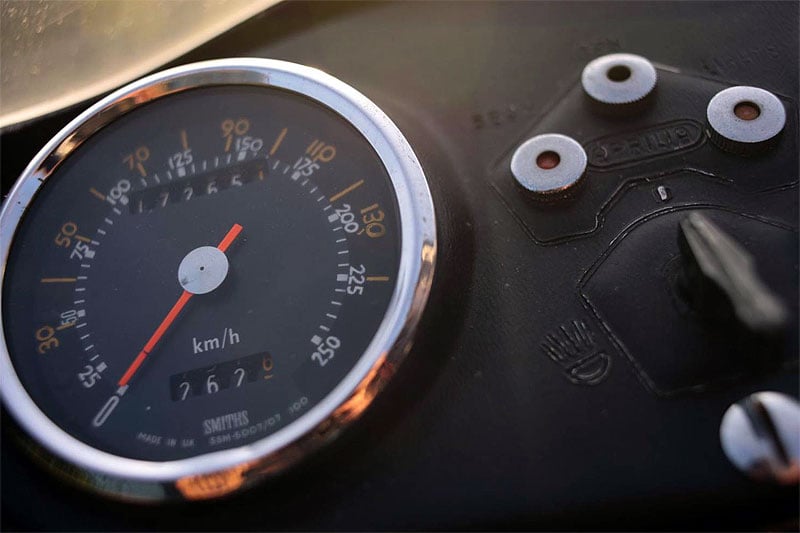 As a whole, it's undeniably an attractive machine. But take some time to examine the details. The clear strip set into the fuel tank so the level can easily be seen, for example. It was expensive in its day, and nowadays examples such as this one, to be offered for sale at Artcurial's February Rétromobile sale, top collectors' 'must-have' lists.
However, like ownership of palchi (boxes) at La Scala, 750 Super Sports ownership has a price: 60,000-90,000 euros, for this example.
Text: J. Philip Rathgen
Photos: Artcurial