On a (drum) roll: The Louis Vuitton 'Tambour Regatta America's Cup'
The America's Cup, the 160-year-old yachting competition for kings, princes and heads of industry has its traditions. As does legendary French atelier Louis Vuitton. But for the 2012-2013 season, as the official timekeeper for the event, Louis Vuitton has revealed an all-new watch.
As far as the racing is concerned, it would not be yacht racing if it were not fiendishly complicated. However, in simple terms, contenders will battle it out over the 2011, 2012 and 2013 America's Cup World Series to see who goes forward to the America's Cup Match. This is the 'final', if you like, where the eventual America's Cup winner will be decided, in San Francisco in the summer or autumn of 2013.
It goes without saying that timekeeping is all-important, and while crews will use serried ranks of the very latest digital timing devices, a traditional, highly visible wristwatch is always vital. Louis Vuitton, as the event's official timekeeper since 1983, knows the importance of style and accuracy, particularly at the start when crews jostle for those vital seconds' advantage over one another.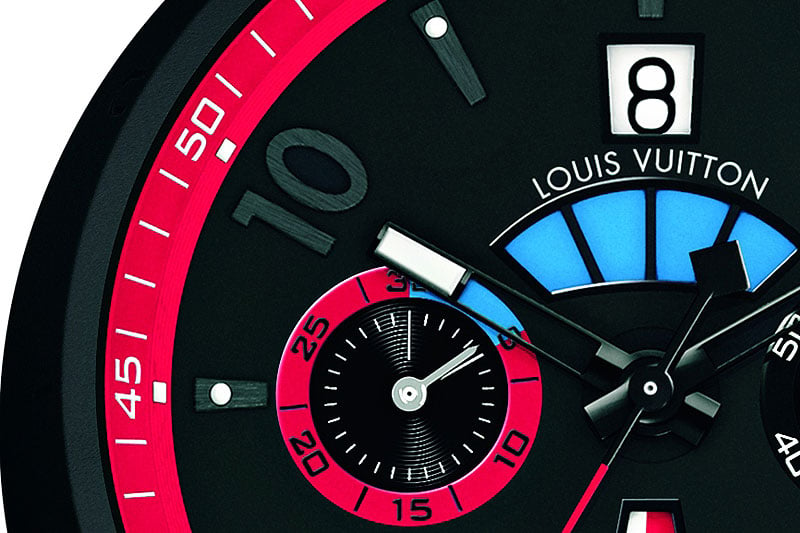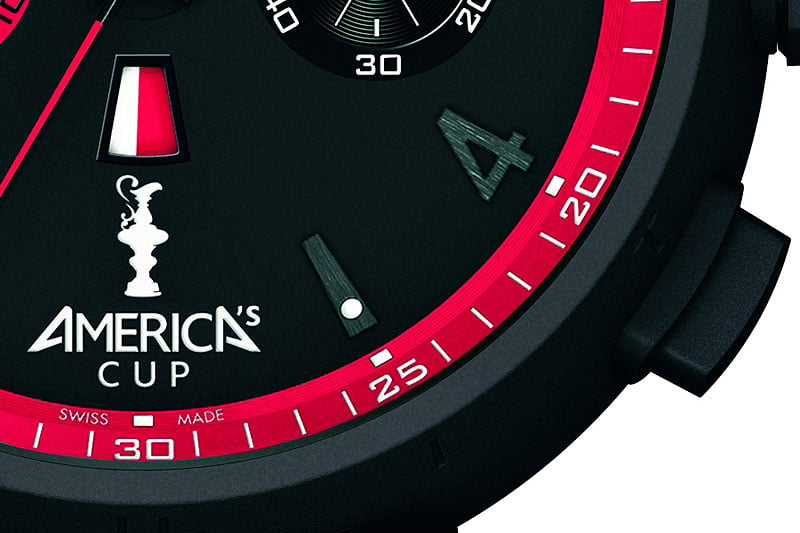 Since 2002, when the company first introduced its 'Tambour' (French for 'drum', a reflection of its deep, weighty design), the unique Louis Vuitton watches have been synonymous with this most glamorous of sports. As the racing rules changed, so did the design: in 2005, the watch's dial was dominated by a feature whereby sections changed colour during the final 10-minute countdown to the start. For this latest season, the rules have extended this period of time to 30 minutes, so the very latest Tambour Regatta America's Cup has an all-new dial with this taken into account.
Together with specialist Dubois-Dépraz from the Swiss Vallée de Joux area, LV has created the most striking (at 44m, it's sizeable) Tambour yet. The black finish is obtained by rubber-coating the case. This, the rubber strap, and high-quality manufacture give it waterproofing to 10 atmospheres. Just 720 examples of this watch will be available in Louis Vuitton boutiques worldwide.
For further information, visit www.louisvuitton.com.
Text: Classic Driver
Photos: Louis Vuitton