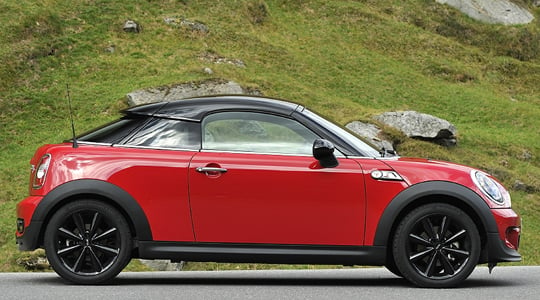 BMW's reinvention of Britain's favourite small car has been a huge success, writes John Simister. You see the things everywhere, and they are immediately recognisable as MINIs be they saloons (or hatchbacks as the re-make demanded), convertibles or squarer-cut estate cars. Even the vast Countryman, ludicrously magnified mutant that it is, is proving very popular.
So, you're the MINI marketing chief and you want to extend your brand. You have used up the historical shape associations, so what do you do next? Don't be shy, don't feel constrained by history; today's MINIs are part of a living, vibrant product range and it's perfectly OK to branch out a bit. After all, you could hardly go more off the MINI message than you did with the Countryman.
Here, then, is the result. A MINI Coupé. There has never been one of those before, at least not officially. Tuning company Broadspeed did make a fastback Mini in the 1960s, true, and there have various Mini-based coupés such as the Mini-Marcos, the Midas and the exquisite Ogle SX1000, but nothing from the former British Motor Corporation.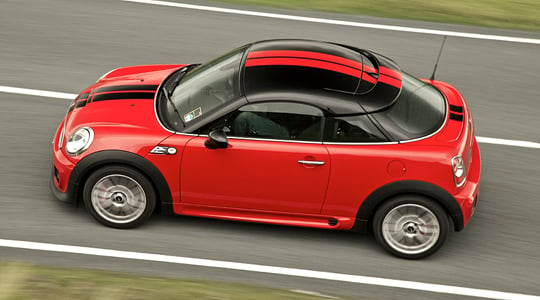 What you see here is a current MINI with no rear seat, a bigger boot to fill the vacant space, a bustle-back very slightly reminiscent of the tail extension used on the Riley Elf and Wolseley Hornet (that might be a bit of retro-wishfulness too far) and a roof which looks like a baseball cap worn backwards.
Does this hint at the intended buyer demographic? And do the standard-equipment stripes, with body and stripe colours reversed on the standard-equipment contrasting roof, emphasise the point? In which case, the fact that the boot can swallow two golf bags is a strange side-turning in the marketing thrust. There tend to be few reversed baseball caps at the golf club.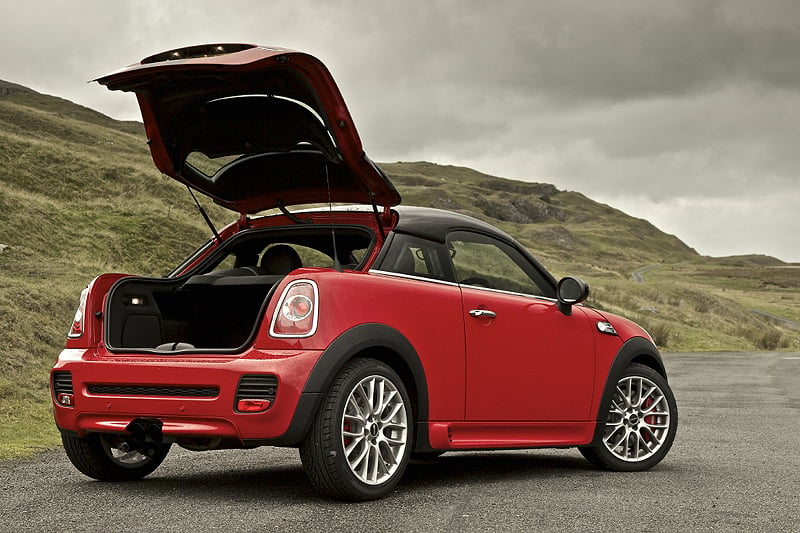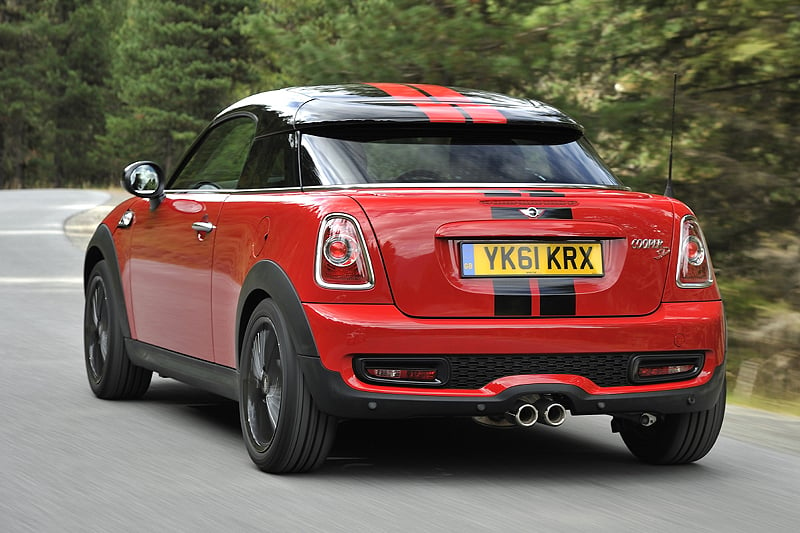 Actually, you don't have the stripes and contrasts at the golf club, either, although your Coupé will be no cheaper without them. It will still cost around £1800 more than a MINI with four seats and a better view aft, but coupés were ever thus. Here, on a practical level, is the Coupé's biggest snag: that low, slit-like rear window gives a very restricted field of rearward view, made worse when the rear spoiler automatically flips up at 50mph and stays there until speed has dropped to 37mph. The thick rear pillars and tiny rear side windows annihilate the over-the-shoulder view, too. Just make sure the door mirrors are correctly adjusted before you venture into the traffic.
You might consider all this a fair price to pay for the sporty, stylish nature of a MINI Coupé. That's up to you, but as far as the driving is concerned the Coupé is very much like any other MINI of equivalent mechanical make-up. Which means a Cooper of some sort, beginning with the normally aspirated, 122bhp example at £16,640 before you load it with option packs, moving through the Cooper S (184bhp, £19,775), the Cooper SD (143bhp, lots of torque, just 114g/km CO2, £20,510) and climaxing at the John Cooper Works (211bhp, a scarcely believable £23,795).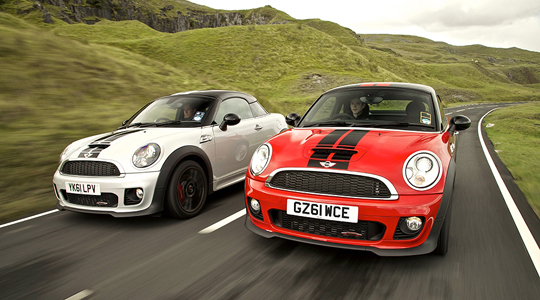 Very much like any other MINI Cooper to drive? The MINI people describe the Coupé, and the Roadster version due next year, as a sports car but that's hard to square with the whole idea of a MINI. The point long, long ago was that a Mini was better than most contemporary sports cars, and would run rings round them in corners. So a Mini stood apart from sports cars, in its own little bubble of brilliance. Times have changed and maybe, in shallow modern terminology, the Coupé is functionally a sports car. Certainly its creators speak of a 'go-kart feeling'.
Whatever, it can't be denied that the Coupé is very entertaining to drive. There have been some minor suspension recalibrations relative to the hatchback MINIs, too, no doubt enabled by the lack of the need to cope with rear passengers, which means the Coupé copes rather better with bumps and undulations. A hatchback JCW can be tiresomely choppy and harsh, but the Coupé JCW actually flows along difficult roads with something approaching suppleness while still feeling, well, go-kart-like. The electric power steering feels more natural, too, and Sport mode no longer makes it feel as if the steering rack has been filled with treacle even if the extra weighting remains oddly artificial.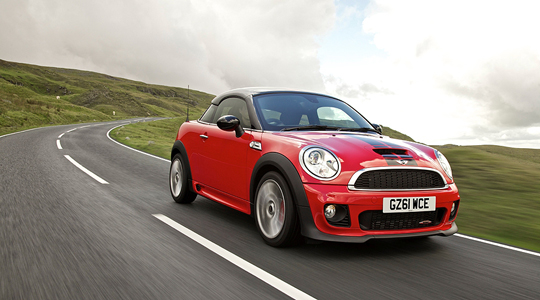 This Coupé JCW is wonderfully chuck-aboutable, and its engine – of just 1.6 litres like all Coupés except the 2.0-litre SD turbodiesel – pulls with potent enthusiasm right through its broad rev range. Its note is deep and powerful, with occasional fluffs and pops on the upshift, and the six-speed gearchange is smooth and easy. All is good on a Coupé JCW drive as long as you're not too worried about what lurks behind, although the speedometer is so huge that you soon give up trying to find the needle on the peripheral scale and rely on the digital readout (in the tachometer, dead ahead) instead.
The cabin is very cosy, made more so by the windscreen's greater rearward rake (by 13 degrees), and very well finished as MINI cabins usually are. So how would it be if the MINI Coupé you were driving had not a racy, revvy, 211bhp engine capable of flinging you to 62mph in 6.4 seconds and on to 149mph (in a MINI! Wow!), but instead a super-frugal diesel with pace credentials of 7.9 seconds and 134mph and a torrential 225lb ft of torque?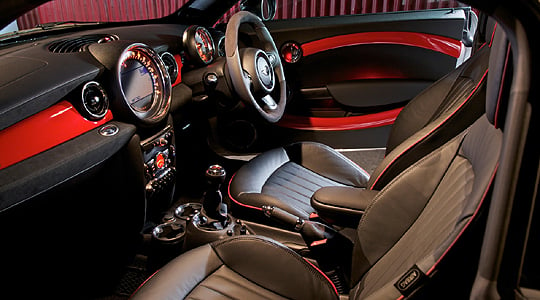 The sound is much less appealing, of course, but it's a smooth and quiet diesel once past the noisy idle and the Coupé so powered is an effortless overtaker. As a ground-coverer it's little slower than the JCW, but the heavier nose reduces the flickability as though the notional go-kart has gained a second occupant. It's still good fun, though, and much cheaper to buy and run.
As an entertaining small car, the MINI Coupé does a great job. And even if the pricing seems high for a car called MINI, it's on a par with notional rivals such as a Peugeot RCZ and is usefully cheaper than an Audi TT. As for whether you should have one, that's between you and your lifestyle adviser and I can help you no further.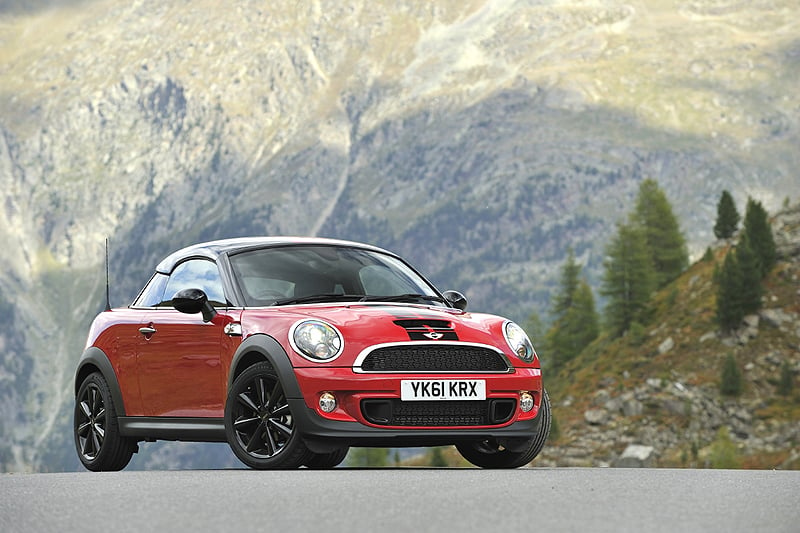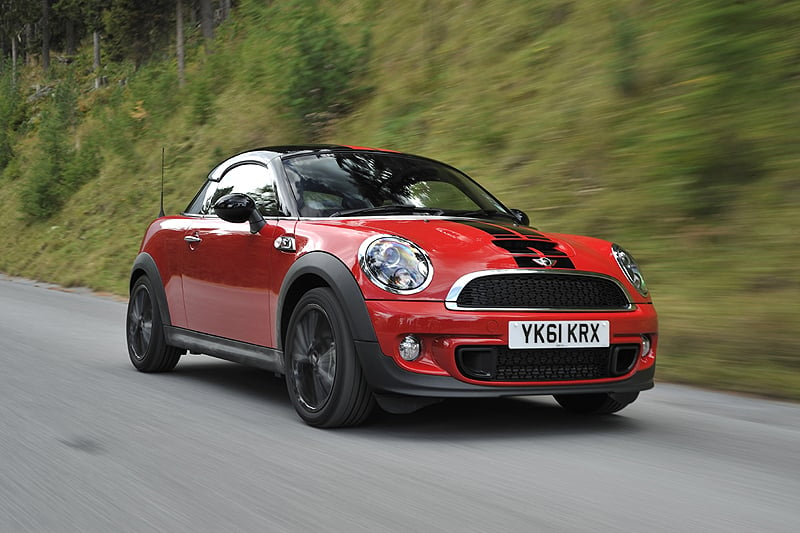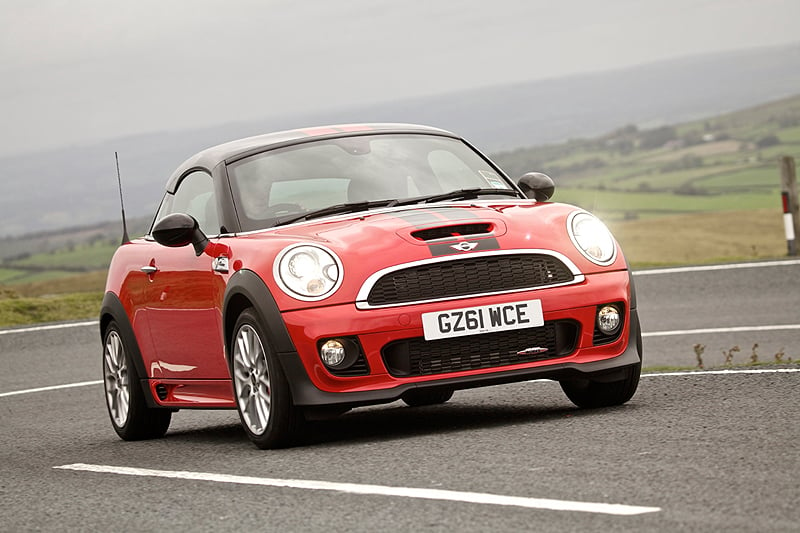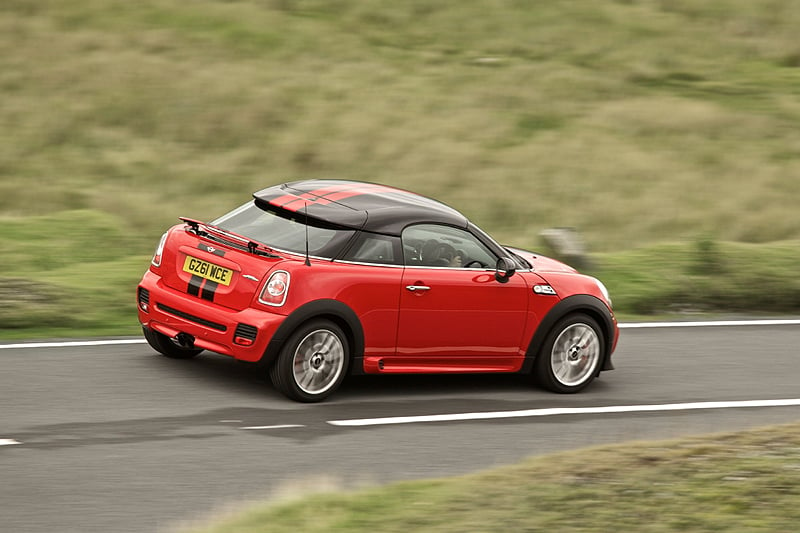 Text: John Simister
Photos: BMW

---
ClassicInside - The Classic Driver Newsletter
Free Subscription!