Driven: Ferrari 365 GTB/4 Gp. IV Competition 'Daytona'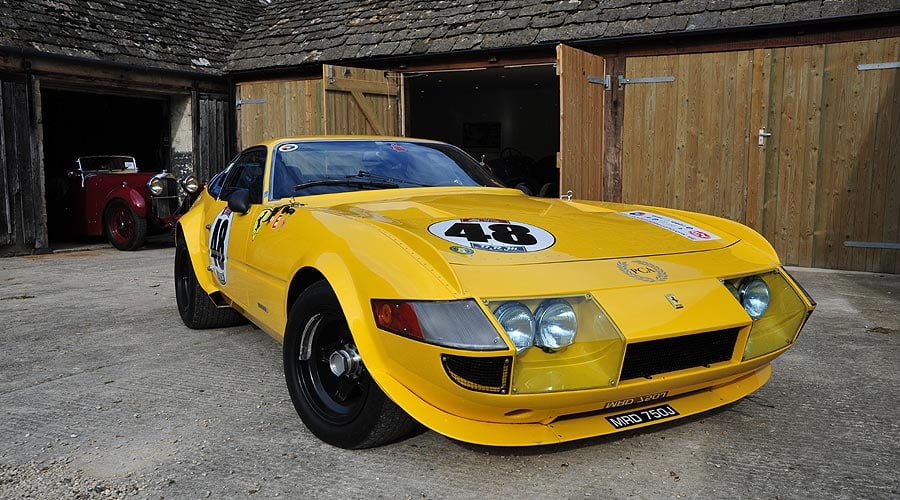 How does a 450bhp Ferrari V12 sound to you? I'm not just referring to the notion, it's the actual aural pleasure of four megaphone exhausts, six Webers and four cams producing that unique Ferrari 12-cylinder howl that permeates every corner of this car.
From where I'm sitting, either alongside Will I'Anson or in the driver's seat, the noise is simply it-does-not-get-better-than-this magnificent. The motor's cold and we're not using all the revs but, like all Ferrari V12s, it sings along, with every double de-clutch producing the most amazing bark.
In fact, while changing up the meaty 5-speed 'box makes the scenery blur past and the horizon appear ever closer, it's the downward shifts that really evoke visions of Le Mans, Daytona and the original Tour de France. And don't tell me a modern semi-automatic can do this just as well; technically, I suppose so, but the matching of engine revs to foot and hand work is one life skill to savour.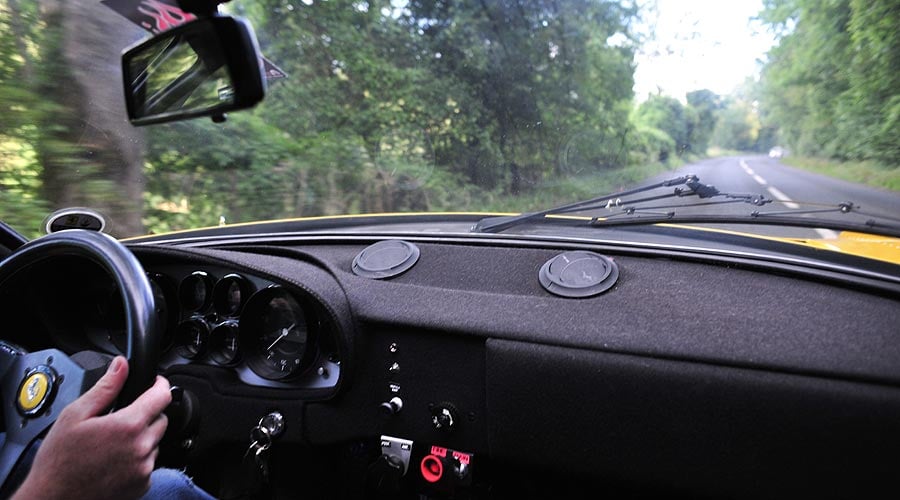 What a terrific car – and one with an interesting history. Currently for sale with William I'Anson Ltd, the yellow (its original colour) Daytona was prepared by the Michelotto factory and Bacchelli & Villa in 1981. The work was supervised by Gaetano Florino (head of Ferrari Assistenza Clienti), and Michelotto himself remembers his personal input on the project, one of the very last he worked on.
As a works-appointed race preparer, Michelotto was entrusted with privateer racing cars such as the Group 4 308 GTB, the F40 LM and the prototype-series 333SP. The Ferrari factory had already produced three series (15 in total) of Competizione Daytonas designed to compete in the then-current Group IV racing category for modified road cars.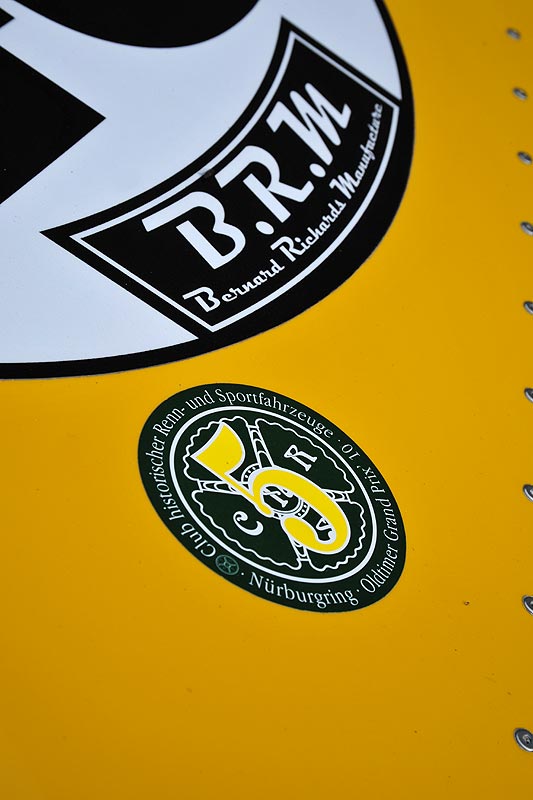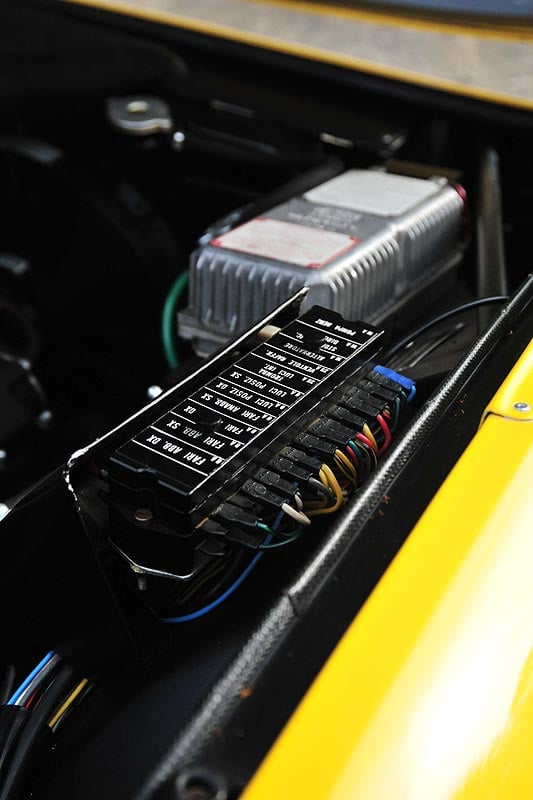 With its 4.4-litre V12, rear transaxle and typical 'indestructible' Ferrari long-distance-racing mechanics, the 'Comp Daytona' was a useful car for privateers or official importers such as Maranello Concessionaires, Scuderia Filipinetti or Charles Pozzi under whose colours it won its class at Le Mans in '72 and '73.
In addition to the super-rare factory cars (whose value must now be measured in £millions), others were converted from road cars and the example you see here, chassis 13971, matches the later specification of a works car, i.e. a comprehensively lightened steel bodyshell with aluminium bonnet and boot. The bodywork, by Bacchelli & Villa, has the type's characteristic flared arches, twin fillers, a single pantograph wiper and bonnet strakes. Under the alloy bonnet (that can be lifted easily by finger alone) lies a full-house competition motor: lightened and polished con-rods, forged pistons, 11.4:1 compression ratio, a modified camshaft and competition valves and valve gear.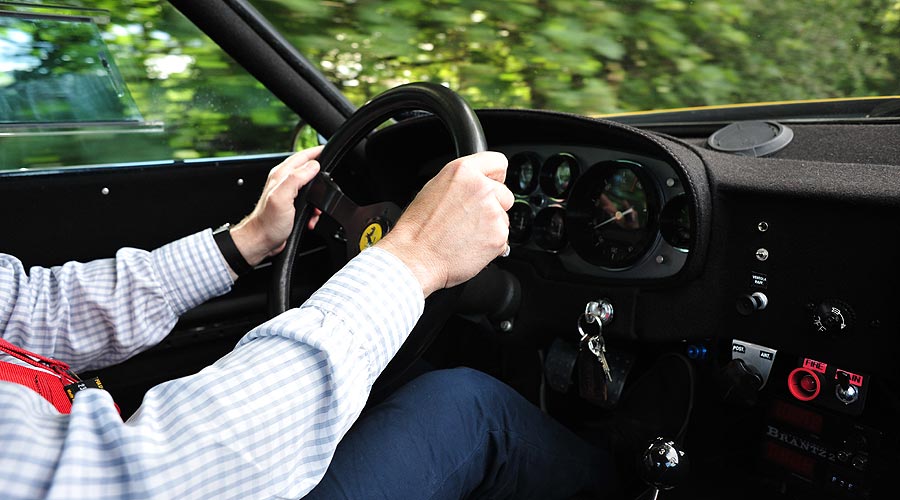 With the lowered final-drive fitted to this car, in 'sprint' if you like, rather than 'Le Mans' spec, the performance is dramatic. It feels light, too, and I was surprised how easy the steering was, given the wide racing Dunlops and the street-going model's reputation.

The seats are from the road car and provide excellent support, as well as giving an authentic period feel. You might need an intercom on a long event such as the Tour Auto, but this FIA-papered GT would be the perfect mount for any long-distance rally or tour. It's been raced with success by its current and previous owners, on the Adelaide Classic and gaining overall honours at the Italian Historic Car Cup at the Nürburgring.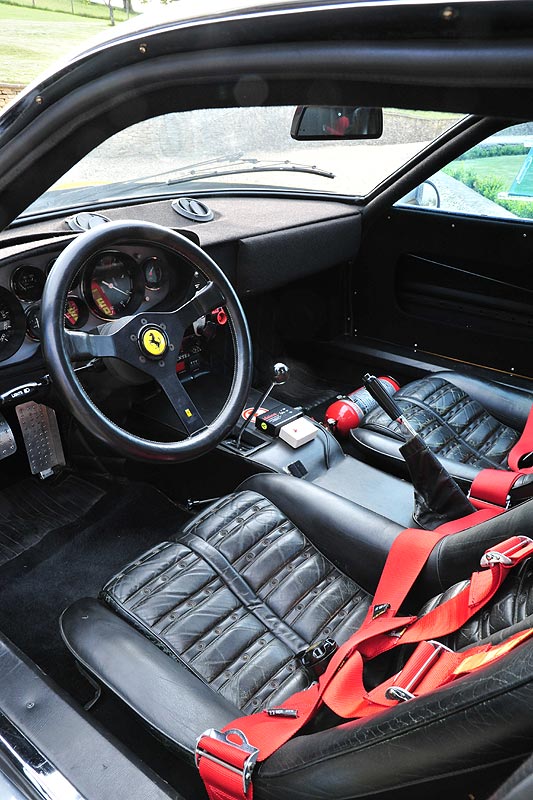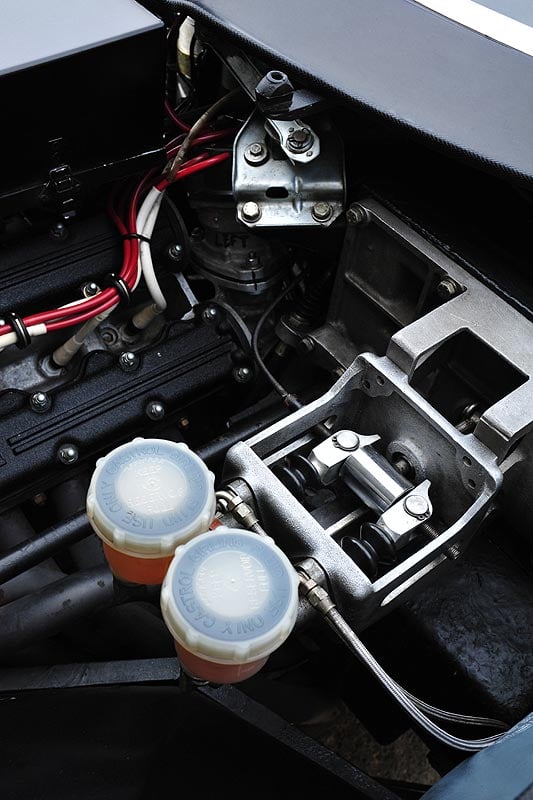 The gearchange can be best described as 'measured', but it's classic Ferrari with a six-slotted gate visible in the best tradition of the 250 GTO. The light clutch and nicely weighted throttle and brake pedals show the high standard of preparation of a car clearly 'ready to run'.
And for those looking for the ultimate in sound, it also comes with side exhausts, to give the owner the true 'Comp Daytona' visual and aural experience. Fine for the Curva Grande, not so friendly for the Cotswolds.
For further information, call Will I'Anson on +44 (0) 1285 831488, email [email protected] or visit www.williamianson.com
To see all of William I'Anson's cars in the Classic Driver car database, please click here.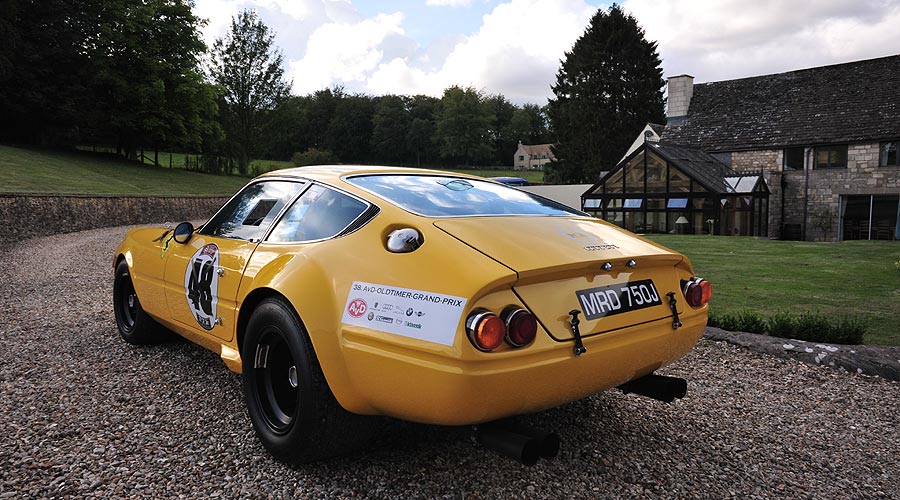 Text: Steve Wakefield
Photos: Classic Driver
---
ClassicInside - The Classic Driver Newsletter
Free Subscription!