DODOcase For The iPad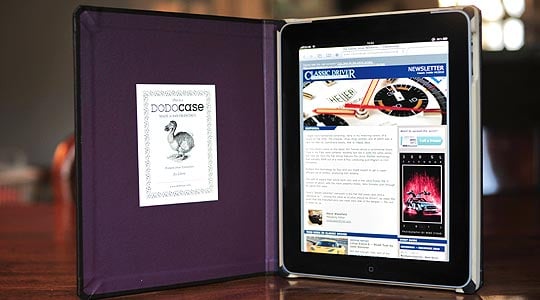 For an industry supposedly dealt a death-blow by the proliferation of digital media, handmade bookbinding has found an unlikely, but super-cool, friend in the iPad.
The DODOcase was launched in April 2010 and has since become a de rigueur cover for the electronic sales story of 2010.
Handmade in San Francisco using traditional book-binding techniques, the leathercloth, card and bamboo DODOcase protects an iPad from everyday knocks, as well as providing a more stable platform for writing and browsing.
As a marriage of the achingly trendy old and new, it takes some beating and has become a familiar sight on film sets, coffee shops and beaches worldwide.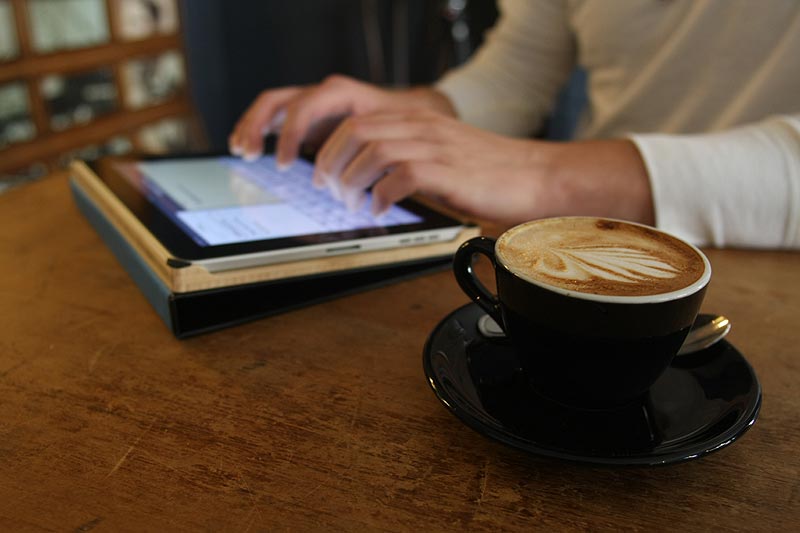 Each DODOcase is made to order and deliveries can take a while (mine took about three weeks from order). Buyers can choose different coloured linings: Red ($59.95 + P&P) is standard with Green, Sky Blue, Dark Blue, Purple (my choice), Orange, Pink and Charcoal options at $64.95 + P&P. The company can further personalise your DODOcase, and produce corporate editions, too.
An elastic strap maintains the 'note book' look while also keeping the cover in place during transit. The iPad is simply gently placed into the hollowed-out bamboo frame, and is then kept in place by rubber grips at each corner.
It's not intended to be the ultimate protection for an iPad; a hard plastic case would do the job better. However, as a cool accessory, it has few equals.
For further information, see www.dodocase.com.
Text: Steve Wakefield
Photos: DODOcase / Classic Driver

---
ClassicInside - The Classic Driver Newsletter
Free Subscription!