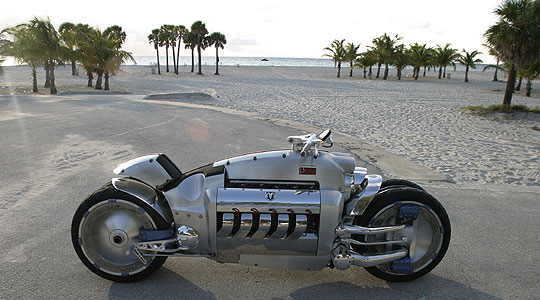 The Dodge Tomahawk concept bike made a lot of noise at the North American International Auto Show in Detroit in January 2003. A second Tomahawk is about to be heard from.
DaimlerChrysler has commissioned a hand-built reproduction of the Dodge Tomahawk, the four-wheel, single-passenger vehicle that has captivated enthusiasts in the United States and internationally since its debut. The Tomahawk replica, sculpted out of aluminum around a 505 cubic inch, V-10 Dodge Viper engine, will be sold through the prestigious Neiman Marcus Christmas book published this week.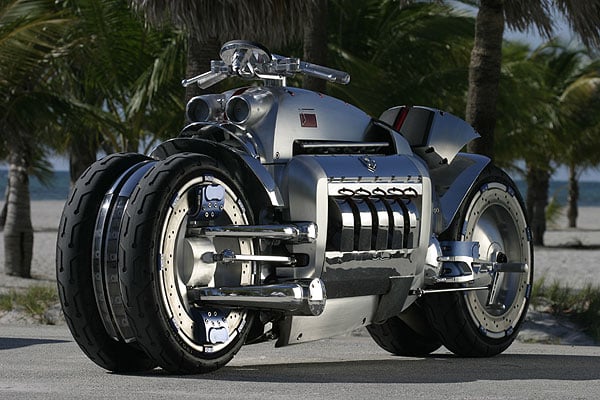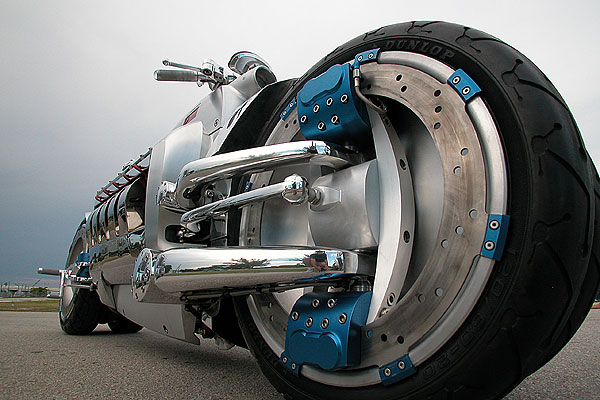 The reproduction is priced at $555,000. The sleek, rolling sculpture combines art-deco styling with extreme engineering in a vehicle that has come to symbolize DaimlerChrysler's commitment to creativity and innovation."Tomahawk is a scintillating example of what creative minds can do when given the opportunity to run free. It is a pure mechanical sculpture and a joyous celebration of the artistry and emotion of design" said Trevor Creed, Senior Vice President - Design, Chrysler Group.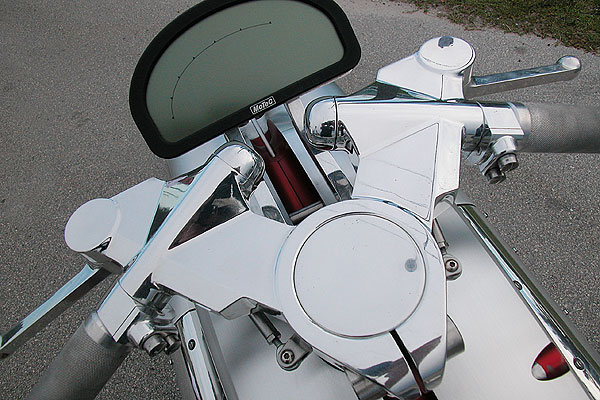 The Tomahawk reproduction will be fabricated by the original builders as a piece of automotive sculpture. It is intended for display only; the reproduction will not be fully operational and cannot be legally operated on public roads.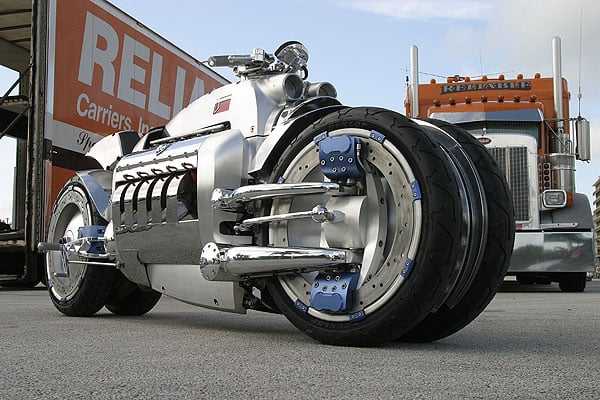 The Tomahawk reproduction is featured on Page 61 of the Christmas Book from Neiman Marcus, the up-scale Dallas-based retailer. The bike will be delivered 90 days after the order is taken. In addition to the vehicle commissioned for Neiman Marcus, up to nine additional Tomahawk reproductions may be produced.
To learn more about the Dodge Tomahawk concept vehicle, visit the web site www.dodgetomahawk.com. www.dodgetomahawk.com.
Text & Photos: DaimlerChrysler