Discovered: Secret Italian 'Barn Finds' in the USA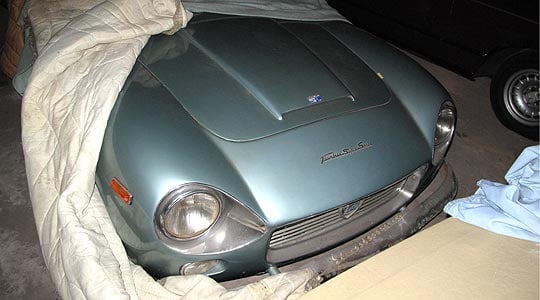 A cache of Italian cars consigned to storage for many years has been unearthed in America. Most are Lancias from the 1960s, including a desirable Flaminia Super Sport Zagato.
Other cars in the exclusive 'as seen' photos we're pleased to show you include a couple of Flaminia GTs, a Flaminia Berlina, an Aurelia B24 Cabriolet and an interloper from Maranello, a Ferrari 365 GT 2+2.
Classic Driver dealer Stephen Serio of Aston Martin of New England, Lotus Motorsports, Inc. is handling enquiries on behalf of the reclusive owner who might, just might, sell them.
"It just goes to prove that this stuff is still out there," said Serio.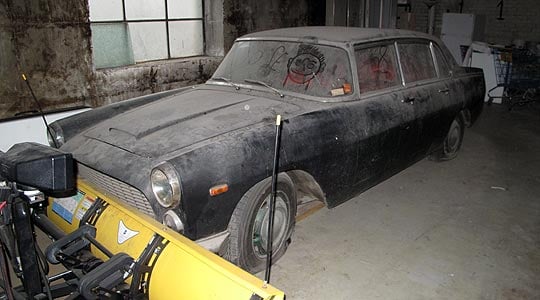 While many of the more everyday cars will provide a challenge to prospective owners hoping to turn a buck after restoration, the strong prices achieved in recent times by both the B24 Cabriolet and the Flaminia Super Sport Zagato would make them perfect subjects for the 'nut and bolt' treatment. Alternatively, why not change the oil and get them running again, ready for next year's Restoration Class at Pebble Beach?
For further information, contact Stephen Serio by email, [email protected], or call +1 781.547.5959 x221.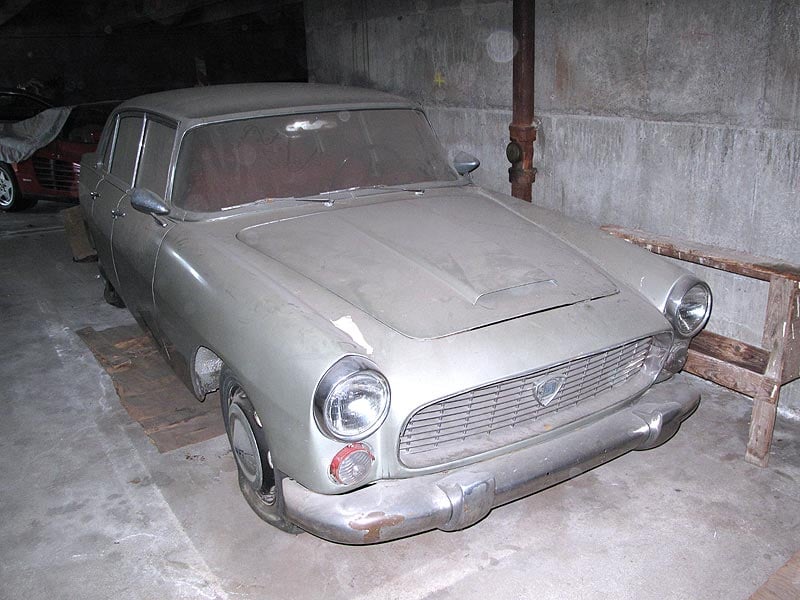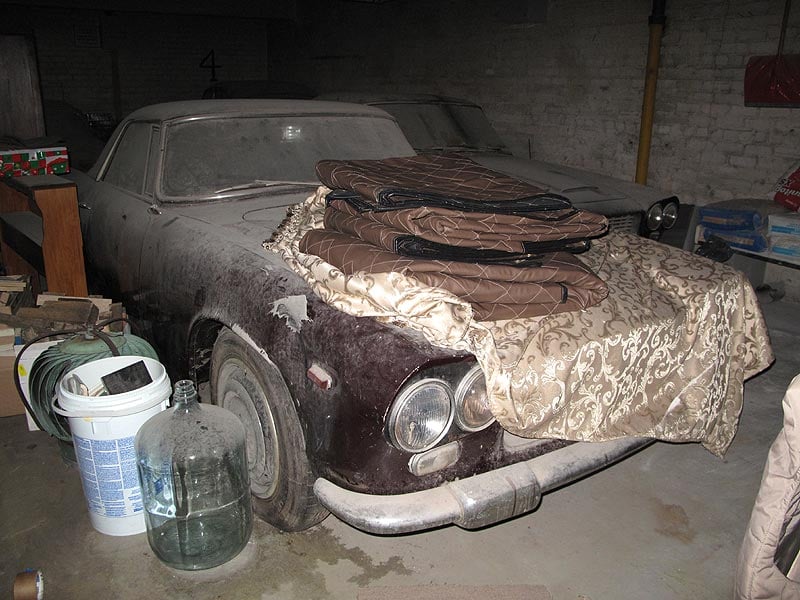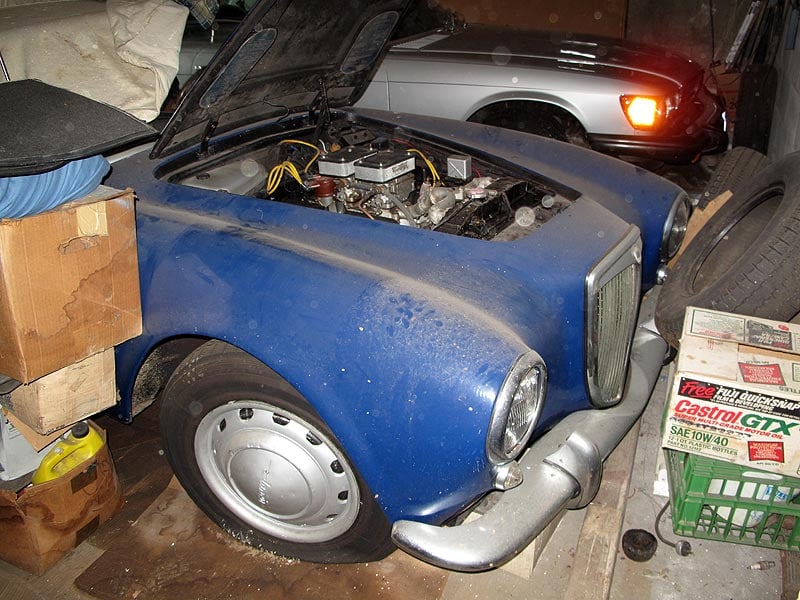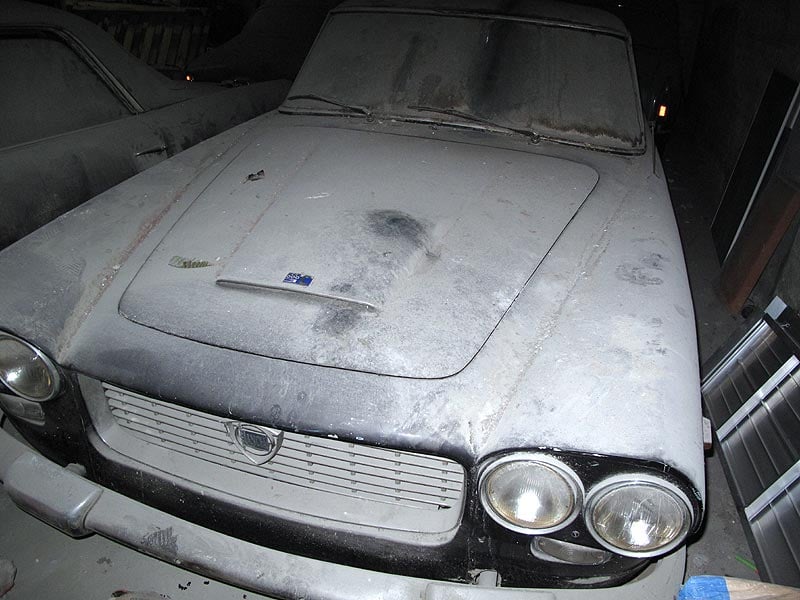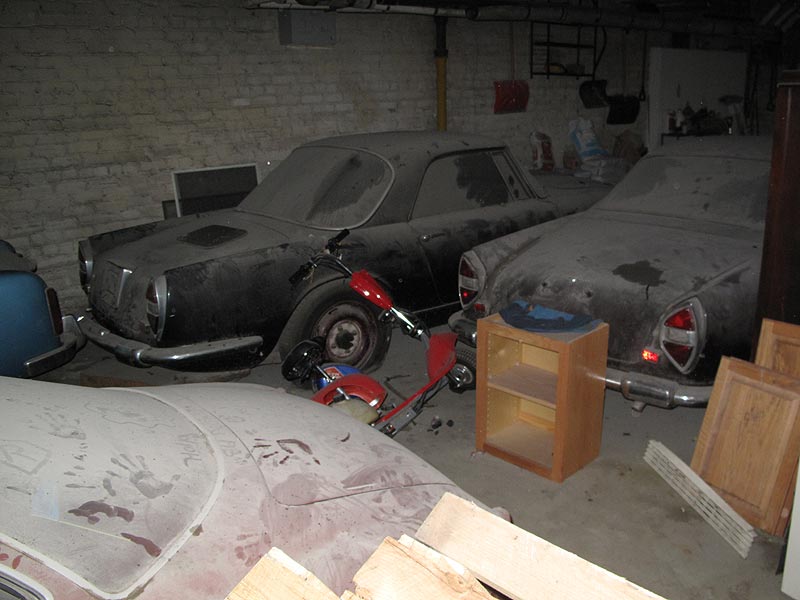 Postscript: Check out the electric guitar in the shopping trolley in the top left picture. Is that a rare Fender Stratocaster? You never know what you might find in a dusty garage...
Text: Steve Wakefield
Photos: Stephen Serio
---
ClassicInside - The Classic Driver Newsletter
Free Subscription!