Come fly, let's fly away with Fallen Furniture
As soon as you board a plane and settle into your seat, what's the first thing you do? Look out the window — heart aflutter in preparation for take-off. With the newest aero-inspired piece from Fallen Furniture, you can experience the excitement of travel without the hassle of delays and turbulence…
Up in the air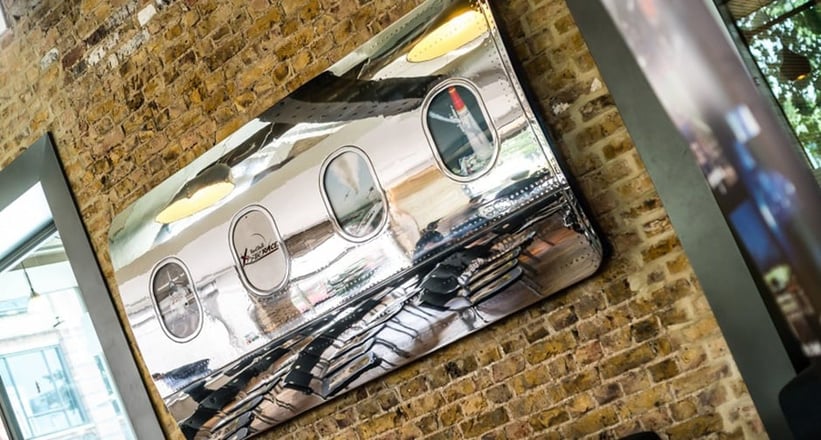 Reclaimers of authentic aeroplane parts from both military and civilian aircraft, Fallen Furniture's newest fuselage piece, taken from either a Boeing or Airbus, features restored windows, providing a crystal-clear view to all those who wish to peer through, and can be finished in a perfect mirror polish, rustic mirror polish, or a unique matte polish. The bespoke window segment can be used as a piece of art on the wall or a room divider, as it can be customised with one to 30 windows, allowing party-goers to reenact take-offs and landings at your next soirée — flight attendants not included.
Photos: Fallen Furniture
You can find more information about the Fuselage Wall Art and other items from Fallen Furniture at its official website.