Coys at Autosport International and Top Mobiel 14th January 2006 - Preview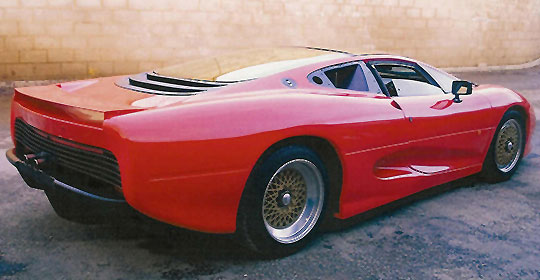 Coys are seeing the New Year in by holding two sales on the same day, one at the Interclassics show in the Netherlands, the other in the UK at the Autosport Show where one of the lots will be a 1990 Jaguar XJ220 Prototype, chassis # 002.
Estimated at £95,000-110,000, the car is catalogued as the 'oldest surviving XJ220, chassis 001 was destroyed during crash tests'. A RHD car (rarer, as most were LHD) it also features a slightly different door arrangement and a race-prepared engine by tuning company Heidegger, and with what appears from the catalogue photos to be a very 'spare' interior. An interesting, and very fast, car for some track days and club competition.

As befits the venue and occasion the vast majority of entries are racing or competition based, and the budding historic competitor can choose between a variety of reasonably-estimated cars. Such as the 1965 Hillman Imp Historic Touring Car (an accurate race replica of the famous Team Hartwell cars of the 1960s) at £6,500-8,500, the 1966 Alfa Romeo Giulia Historic Race Saloon , £5,000-8,000, or the 1970 Alfa Romeo GTA 1300 Junior , £35,000-38,000 - the latter a well-known runner in the popular Top Hat series.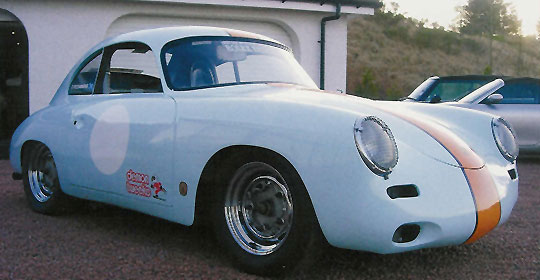 This 1961 Porsche 356B T5 is estimated at £22,000-26,000 and is described as having been raced from the early 1960s up to the end of the decade when it was exported to the US and competed with almost non-stop since. It would appear to have all the necessary racing equipment, and also features full lighting for night time events like the Le Mans Classic (held this year remember...). A nice little car bedecked in full JW Gulf livery of pale blue and orange.

The Auction will be held at the Autosport International, The NEC Birmingham UK
Saturday 14th January 2006 at 1.00

For more information on the show please visit www.autosportinternational.com

To see the complete lotlisting please click HERE or CLICK HERE to see all entries on the Coys website.
Grand Marques at Maastricht

Coys have assembled over 45 cars, nearly all LHD, for their sale held at the Interclassics and Topmobiel 2006 show in Maastricht. Most of the boxes are ticked as the entry includes a 1965 Ferrari 275 GTB (Refer Dept.), a 1961 Mercedes-Benz 300 SL Roadster at EURO 230,000-250,000, and a 1955 Bentley R Type Continental Fastback by H.J Mulliner at EURO 190,000-220,000, to name but three.
One of the more colourful entries is this 1968 Lamborghini Miura P400 at EURO 115,000-125,000. Reasonably estimated, this car is not in its original colour (Silver with Mustard interior) but this apart is described as being in 'lovely unmolested original condition throughout', and the 30,000 kms on the odometer are believed to be all it's covered in its life.

Ferrari fans will like the red/beige leather 1972 Ferrari 365 GTC/4 at EURO 42,000-46,000, while the 1957 AC Ace Bristol, EURO 100,000-120,000, looks an attractive car with its FIA papers and fitted rally equipment.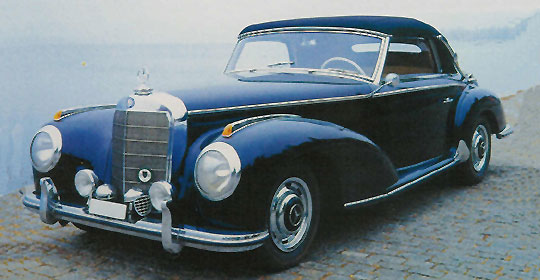 The Mercedes-Benz 300S of the 1950s was one of the world's most luxurious and expensive motor cars. Contemporary owners included Clark Gable, Fred Astaire and the Shah of Persia - few others could afford the price that was 5,000 DMs more than a new 300SL Gullwing. Coys' example is finished in its original cellulose black paint with magnolia leather interior and comes complete with the set of pigskin luggage unique to these cars. It's estimated at EURO 130,000-150,000.
The Auction will be held at the Interclassics and Top Mobiel Show, Maastricht, Netherlands.
Saturday 14th January 2006 at 2.30

For more information on the show please visit www.interclassics-topmobiel.com

To see the complete lotlisting please click HERE or CLICK HERE to see all entries on the Coys website.
Coys
Queen's Gate Mews
London SW7 5QJ
UK

Tel: +44 (0)20 7584 7444
Fax: +44 (0)20 7589 2252
Mail:

[email protected]
Text - Steve Wakefield
Photos - Coys
---
ClassicInside - The Classic Driver Newsletter
Free Subscription!