The Coppa Milano-Sanremo (April 10-13, 2003)
The countdown to the revival of the historic Coppa Milano-Sanremo has begun. Thanks to the drive and enthusiasm of the Organizers, MAC Events and Meet National Point, this prestigious historic rally, run under the direction of the Automobile Club of Milan from 1906 to 1973, will once again offer to motoring enthusiasts the combination of tourism and motor sport so popular in the past. The meeting intends to present "A century behind the Wheel" through the participation of all those cars which over 100 years have marked the evolution of an era. It will be supported by the Automobile Club of Milan, which in 2003, includes it in its one hundred year celebrations.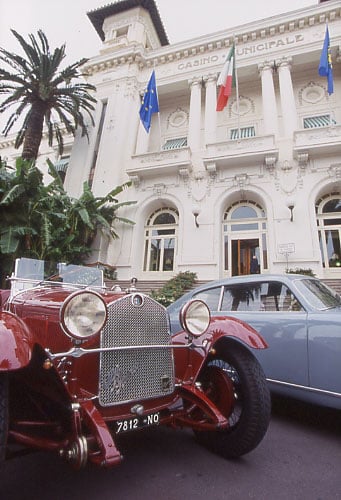 The website www.milano-sanremo.it offers details of programmes, routes, overnight stops, as well as illustrated maps and photographs of accomodation. The application form is also online. Amenities will be available in all the principal European languages; a virtual journey in anticipation of the real event. Ample space, arranged according to the various technical and thematic categories, will be devoted to the array of interesting and historic cars accepted for the event. Also available will be an archive covering the history of the event, including anecdotes, photographs of historic interest, a Roll of Honour and personalities who participated in the past.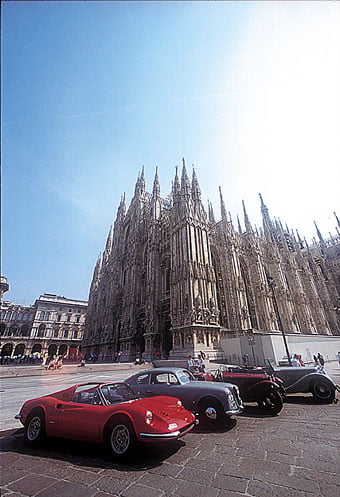 The Coppa Milano-Sanremo will take place in April 10-13, 2003 and will be run in three stages. Scrutineering of the cars at Monza's National Autodrome on Thursday 10 followed by regularity tests and a parade. After leaving Milan on Friday, the cavalcade will descend into Liguria where the first stage of the rally will end in Genova. On the third day the contestants will follow the winding coastal road to Sanremo. Last drive on Sunday: a four day event! Along the route, contestants will participate in a series of precision driving tests and time trials. The event is expected to attract about 180 classic motoring enthusiasts and their cars, representing nearly all of the most prestigious marques. The Coppa Milano-Sanremo is offering participants this unusual opportunity to rediscover the pleasures of combining competition with scenic tourism – historic motoring at its best.
For further details see: www.milano-sanremo.it
Story and photos by the organisers.