Conrad Leach's new exhibition 'Paradise Lost' opens at the Gauntlett Gallery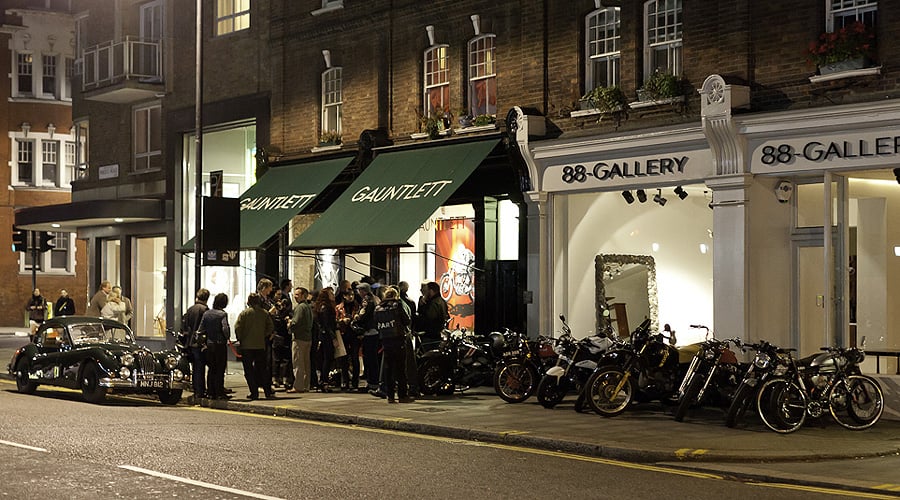 Conrad Leach, who for the past nine years has been artist in residence at the Louis Vuitton Japan/Celux gallery, now has his work on display in London.
At a gala opening last night (13 October), the Canterbury-born Leach showed pieces from 'Paradise Lost', a collection of paintings that is 'an exploration of the enduring appeal of Speed and Danger, British identity, and a time when men exploring physical boundaries were knighted to the acclaim of millions.'
The subjects include Malcolm Campbell's Bluebird world land-speed record car, the Supermarine Schneider Trophy racing aeroplane and the Brough Superior 'Works Scrapper' motorcycle (the famous record-breaker timed at 130.6mph across the line for the flying kilometre at Arpajon, France, in the late-1920s).
Leach, who has a contemporary, almost Pop style, explains that his "painting technique attempts to create resonance between a viewer today and images from that era.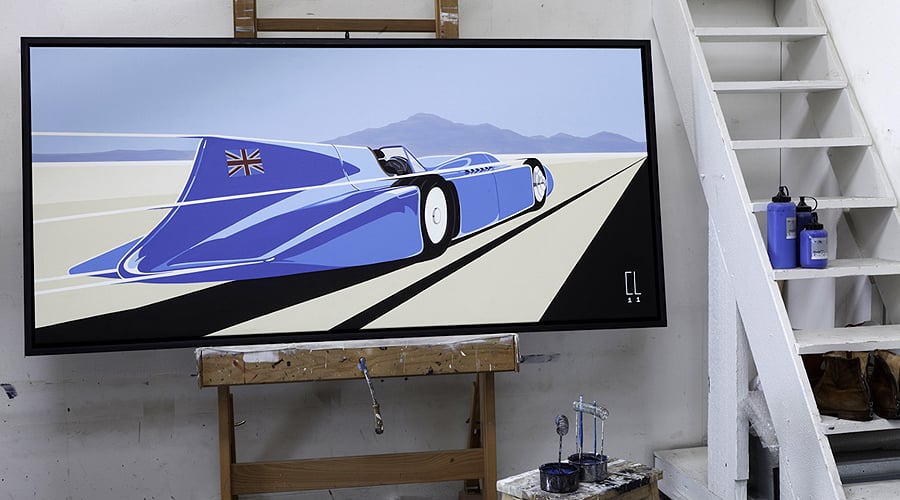 "To take an enormous bespoke object like the Bluebird onto Daytona Beach in Florida and attempt to go faster than any human, that required an incredible train of thought, and I'm trying to get into the heads of those people."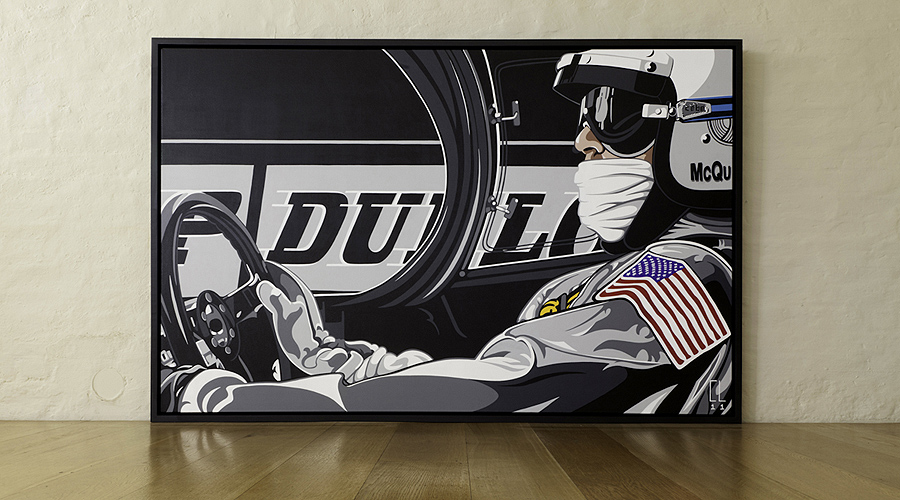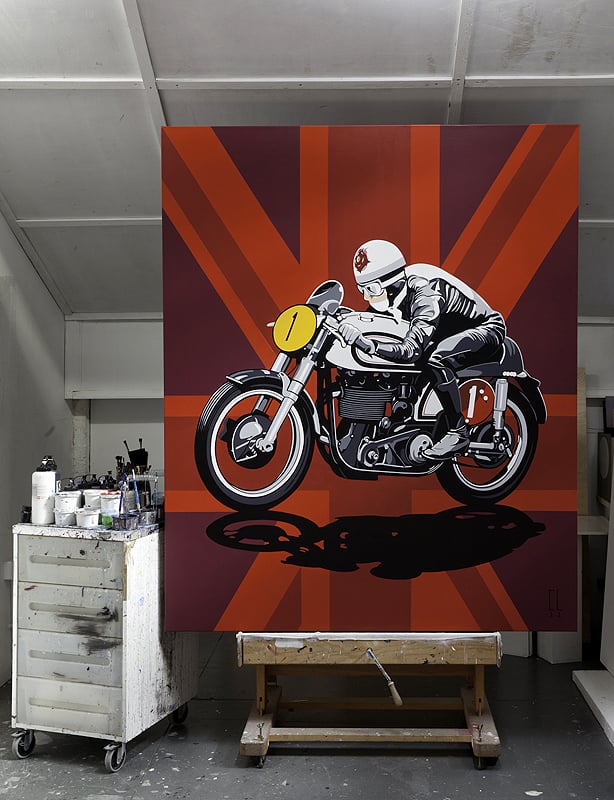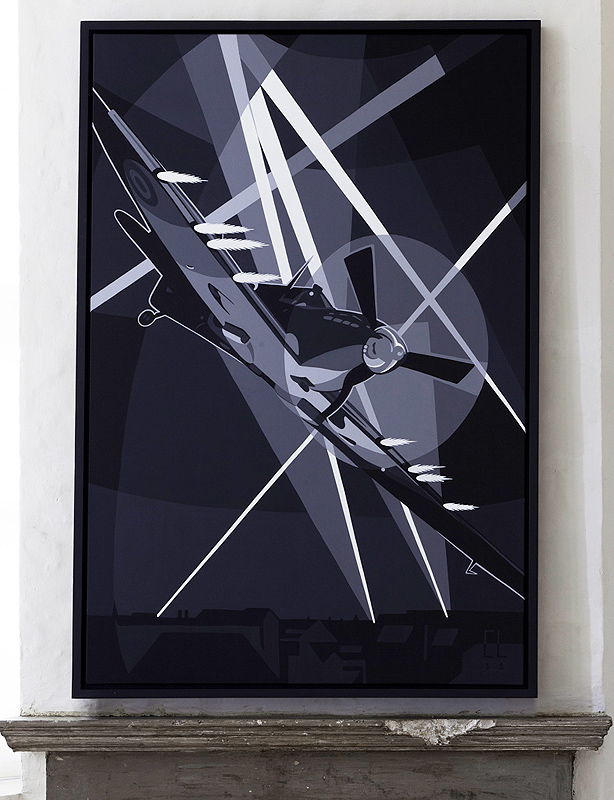 The theme of mechanical objects and speed is a recurring one: he has already completed commissions for the British engineering company JCB, as well as exhibiting large-scale, motorcycle-related canvases at the Legend of the Motorcycle Concours d'Elegance at the Ritz-Carlton Hotel, Half Moon Bay, California.
The exhibition runs from 14 October to November 12, 2011 at the Gauntlett Gallery, 90-92 Pimlico Road, London SW1W 8PL. For further information, call +44 (0)207 824 8000 or email [email protected].
Text: Steve Wakefield
Photos: Rupert Marlow Photography, for further information see www.rupertmarlow.com