The Concours on the Avenue 2008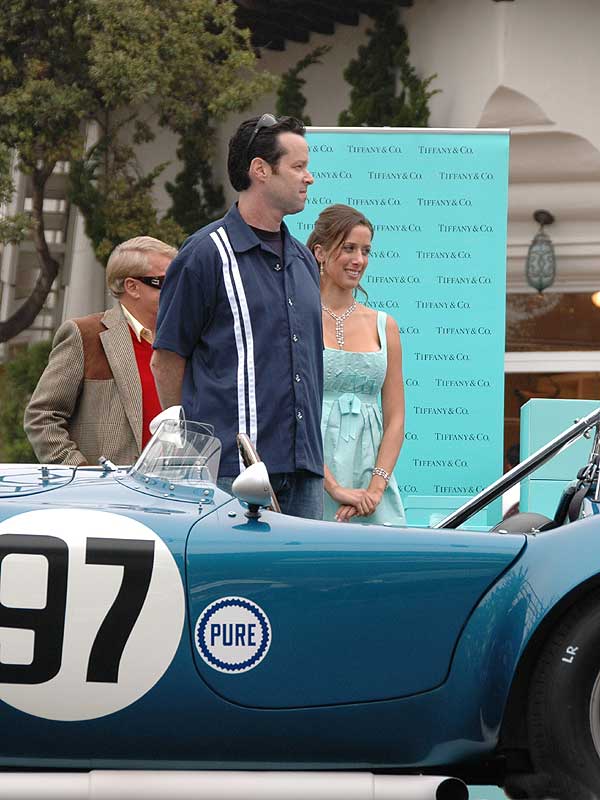 There can be no better way of starting the Monterey classic car week than visiting the concours held in the delightful streets of Carmel. Held over two days, with an evening party on the first night, the Concours on the Avenue is now firmly a 'must-do' event and gently introduces visitors to the days of automotive action ahead.

And even better, it's free for spectators, too.

The French would call it en fête. Under the careful guidance of organisers Doug and Genie Freedman, even the trash cans are tastefully covered, or decorated with flowers. The whole town enters into the spirit of the occasion as well, with specially themed shops competing for the Concours in the Windows award.

Monday was reserved for Ferrari and Porsche, with Tuesday Multi-Marque day. Your correspondent touched down at SFO on Monday afternoon, then drove direct to Carmel for the evening's gala cocktail party.

Well, you have to start as you mean to go on.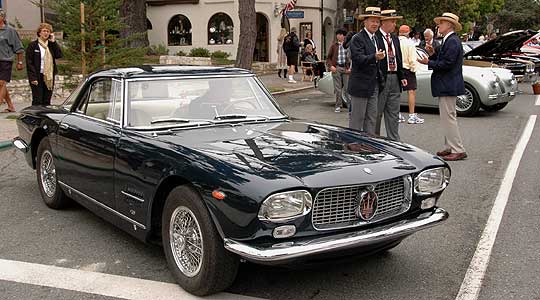 Come Tuesday and the streets were full of cars ranging from a 1954 International Harvester R-140 ½-ton Wagon 'Woodie' (competing in the 'American Family Favorites – '50s' class) to a 1955 Mercedes-Benz 300SL 'Gullwing', one of two such cars in 'German Sport'. In between, barring pre-War classics, just about every interest was catered for, including some 'fun' entries like the Micro Cars, the Dune Buggies and the 'time-warp' 1969 Ford E200 Travel Wagon, looking as if it had just emerged from an episode of Scooby-Doo.

'American Family Favorites – '60s' encompassed the aforementioned Travel Wagon as well as a 1969 Chevrolet Camaro SS/RS, and the Hot Rod class had some superb entries such as local man (and Scarab aficionado, like no other) Donald Orosco's fantastic 1932 Ford 'Riley' Roadster, complete with V8 converted from 'flathead' to OHV with a period Riley modification.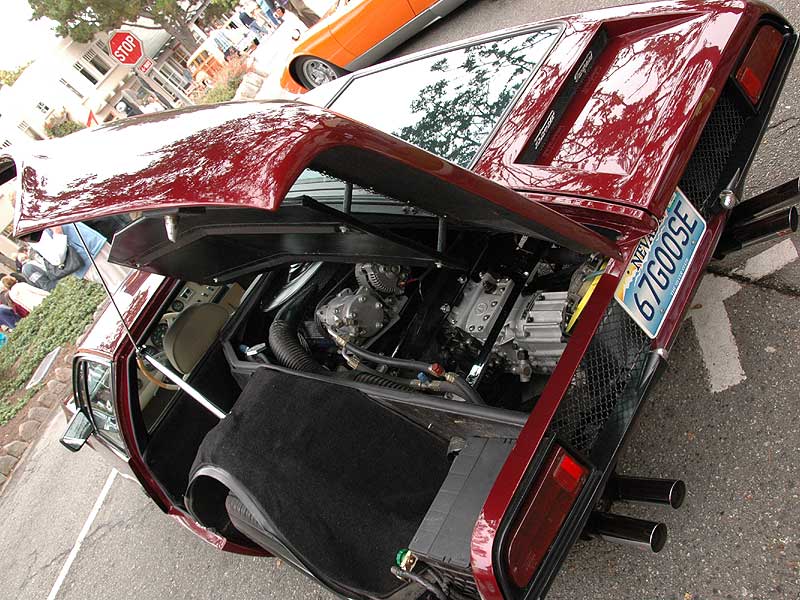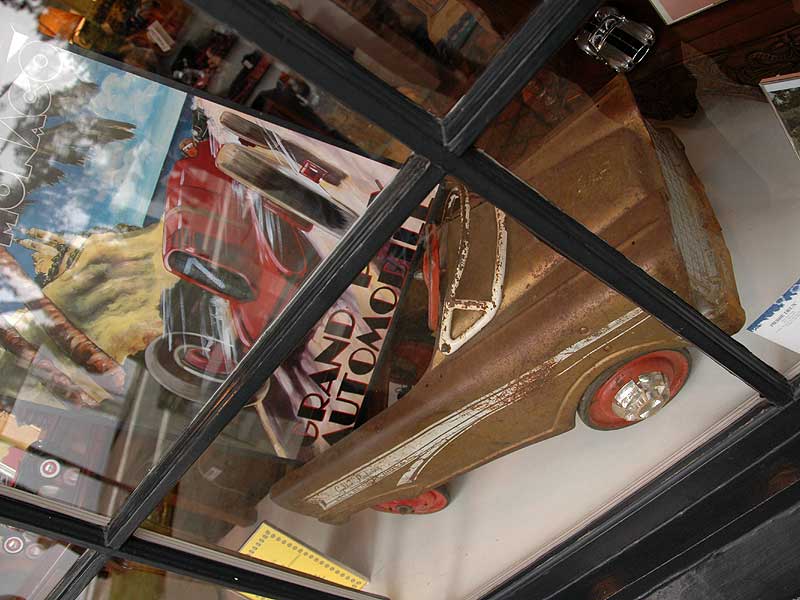 Two-wheeled enthusiasts were not neglected as the Motorcycle class had some superb entries including another from Orosco, the 1962 BSA Gold Star TT scrambler. There were also classes for 'Muscle' and 'American Sport' – although it would take a braver man than me to separate the two.

With knowledgeable commentary by local Ferrari historian and all-round classic car guru Michael T. Lynch and TV presenter Ed Justice, the day was an absorbing and interesting one for casual visitor and expert alike. A chance to do some shopping, have lunch in one of Carmel's many superb cafes and restaurants, or walk down to the Pacific (the 'Ocean' in question), meet new friends and see some great cars; the 2008 Concours on the Avenue had it all.




On Tuesday, the Dennis A. LeVett Best in Show Award was presented to Kevin Oliver, who manages Larry Bowman's 1965 Shelby Cobra 289 (chassis CSX2494, a USRRC Shelby team car).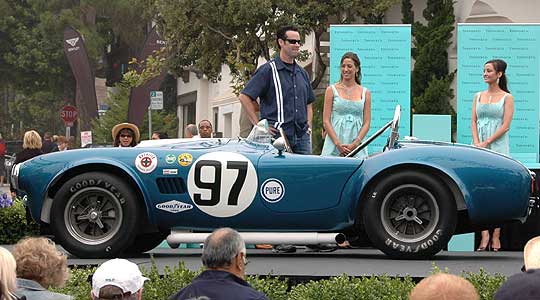 The previous day, the 1957 Ferrari 250 GT Series I Pininfarina Cabriolet (chassis 0655GT, the first of four prototypes, and built for then-Ferrari team driver, Peter Collins) owned by Robert M. Lee, of Reno, Nevada, won the Tom and Virginia Jennaro Best of Show Award.

Lee, pictured below with the Tiffany girls and Scott Bergan, curator of the Robert M. Lee Collection, has been a longtime friend of the Pininfarina family.

He dedicated his win to the late Andrea Pininfarina.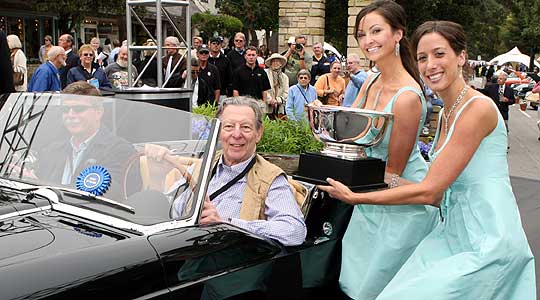 A recommended event for 2009.

For further details, see www.motorclubevents.com.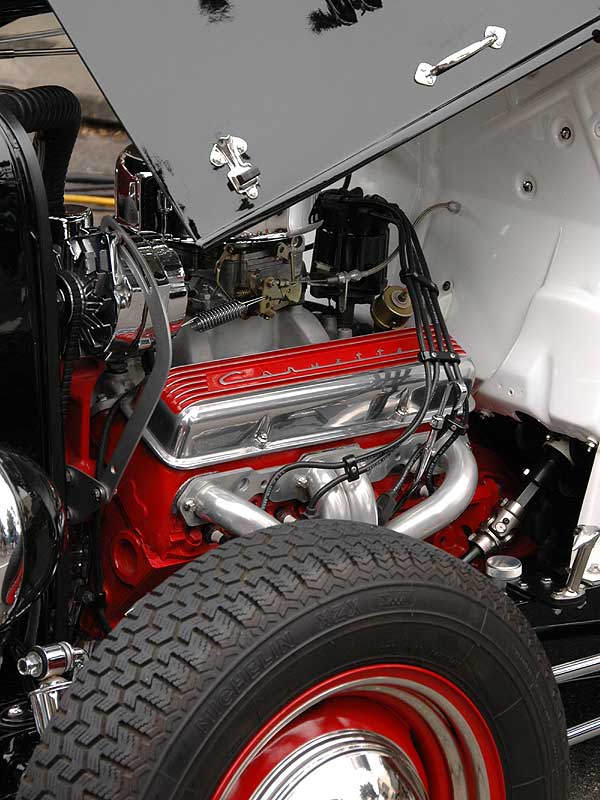 With special thanks to Will Edgar, historian, photographer and key member of the Carmel car scene, who not only introduced me to many people but also described the event so well in his preview for Classic Driver not so long ago.

Text: Steve Wakefield
Photos: Classic Driver / Will Edgar - all strictly copyright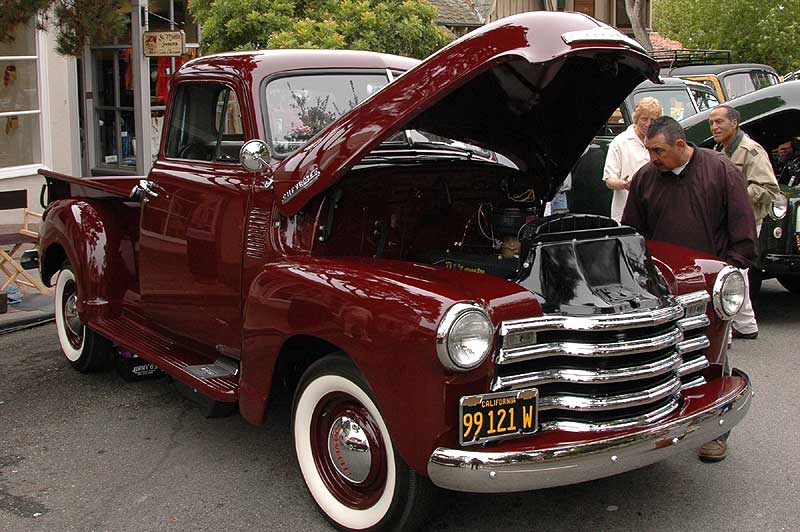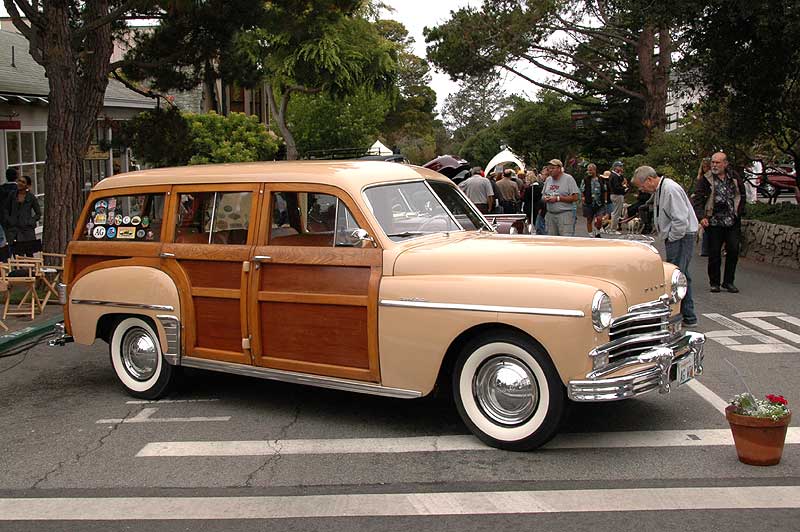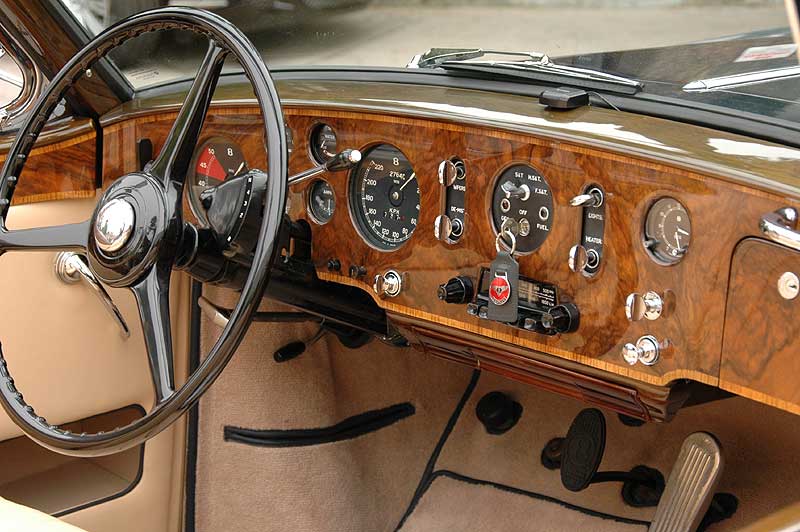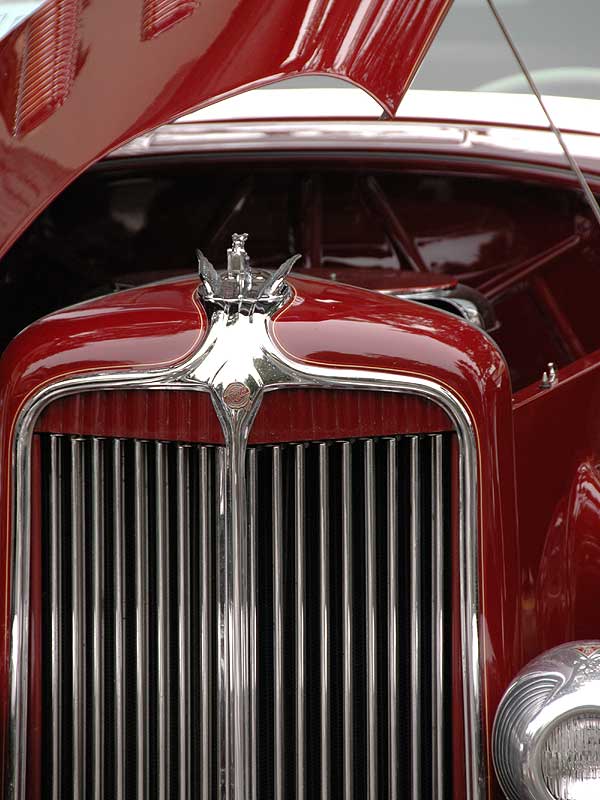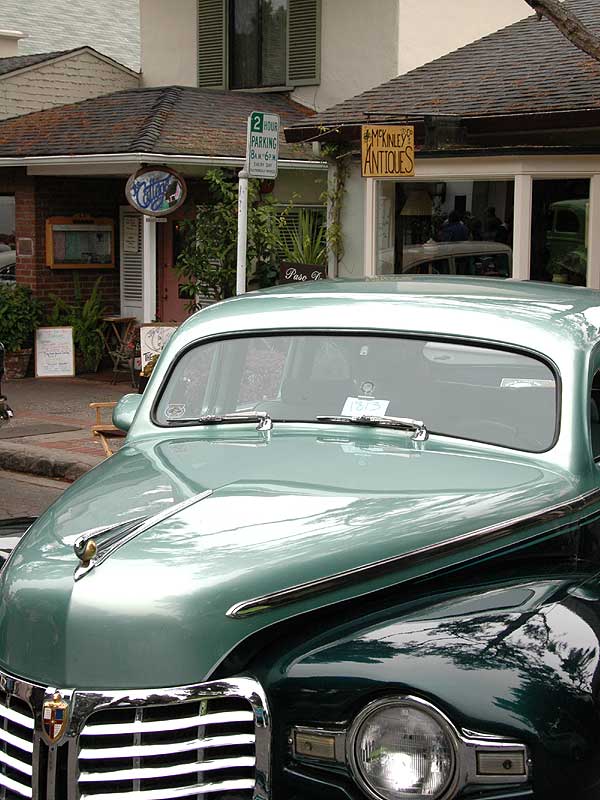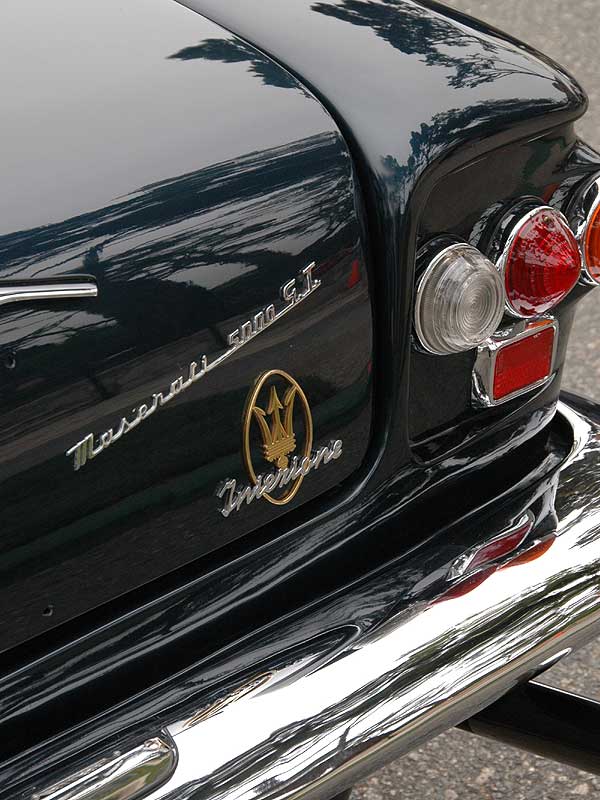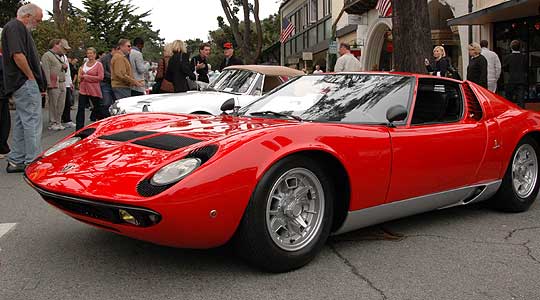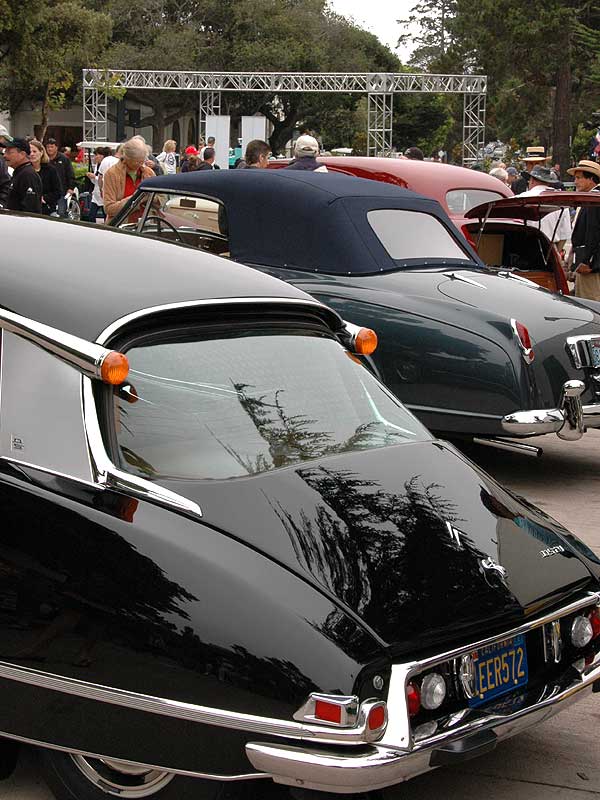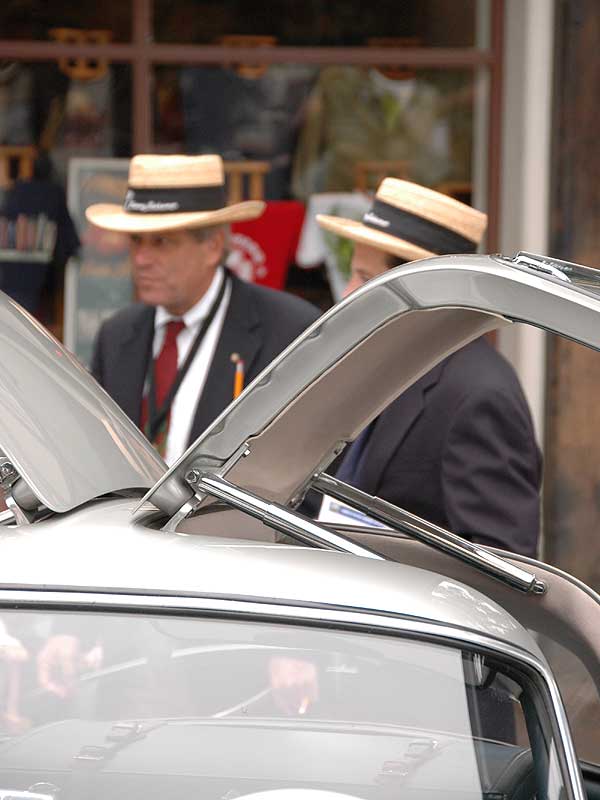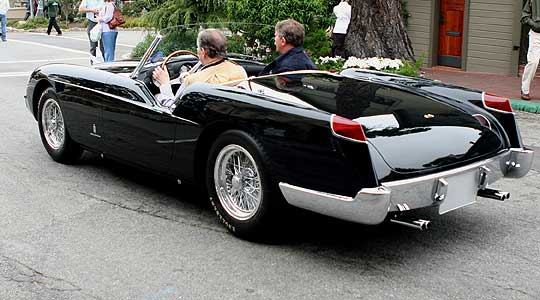 ---
ClassicInside - The Classic Driver Newsletter
Free Subscription!