Woolf 'Babe' Barnato, Gentleman Driver
On the face of it, Woolf 'Babe' Barnato was the perfect gentleman driver: hugely wealthy, entirely extrovert, brilliantly sporting and not a little arrogant - but, in ancestry at least, he wasn't quite so top drawer as he at first appeared.
Barnato's millions dated back barely one generation to his father, Barnett, the son of a Jewish shopkeeper from London's East End. As soon as he was able, Barnett – or Barney, as he preferred to be called – changed his surname to Barnato, emigrated to South Africa and famously made a vast fortune out of the country's newly emerging diamond business. But, while sailing back to England from Cape Town in 1897, he vanished overboard with the result that the then-two-year-old Woolf inherited the majority of the family fortune.
A keen and able sportsman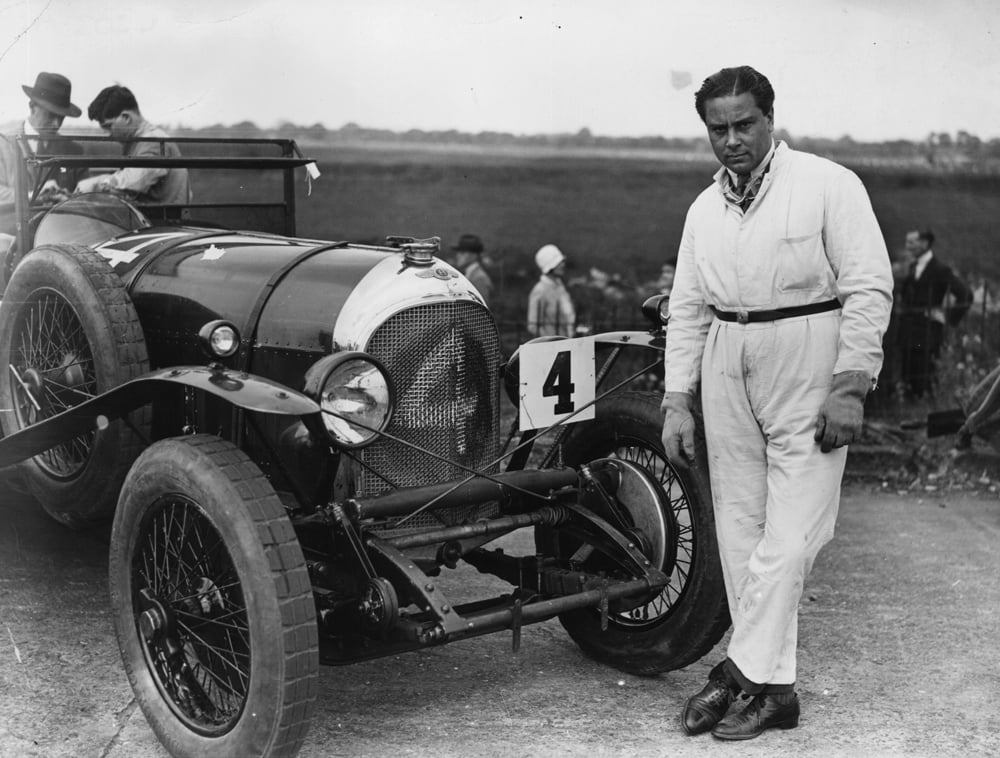 Big and beefy, Barnato Jnr. grew up to be a keen and able sportsman with a drive to excel. His first venture into motor racing occurred in 1921, when he signed up to compete in the Brooklands Easter Meeting with an eight-litre Locomobile he had imported from America. He came third in the 100-mile Long Handicap, giving him a taste for racing that saw him drive a Calthorpe in the Whitsun meeting, followed the next season by Malcolm Campbell's old
Talbot
. For 1923, Barnato changed to a Wolseley Moth and, in 1924, established a class record at the wheel of his eight-litre
Hispano-Suiza
– the car that immediately preceded the start of his celebrated allegiance with
Bentley
, following the acquisition of a prototype, short chassis 3 Litre fitted with a boat-tail body by Jarvis of Wimbledon.
The Barnato-Bentley deal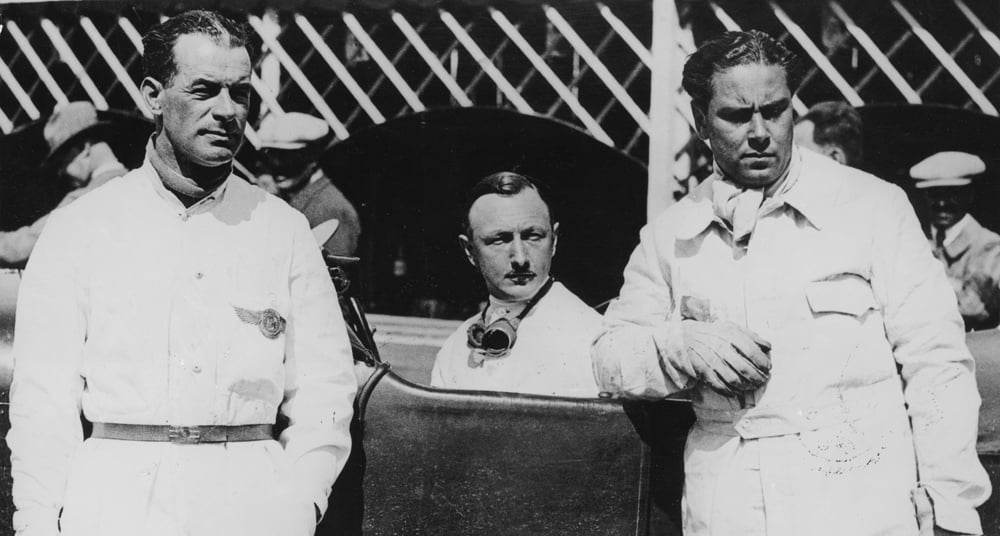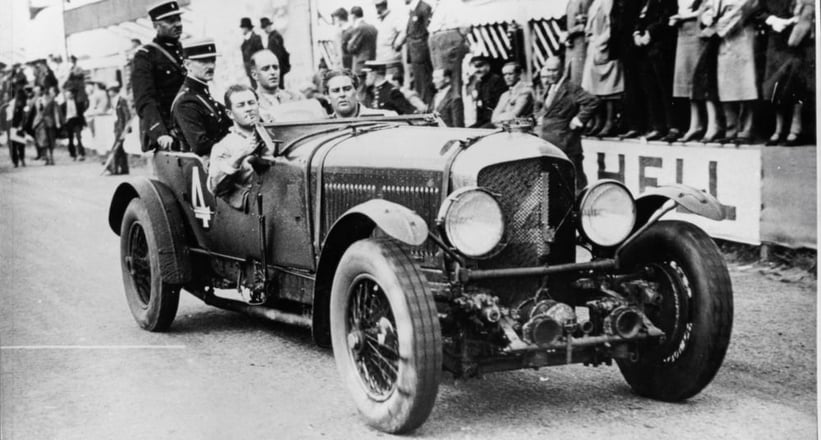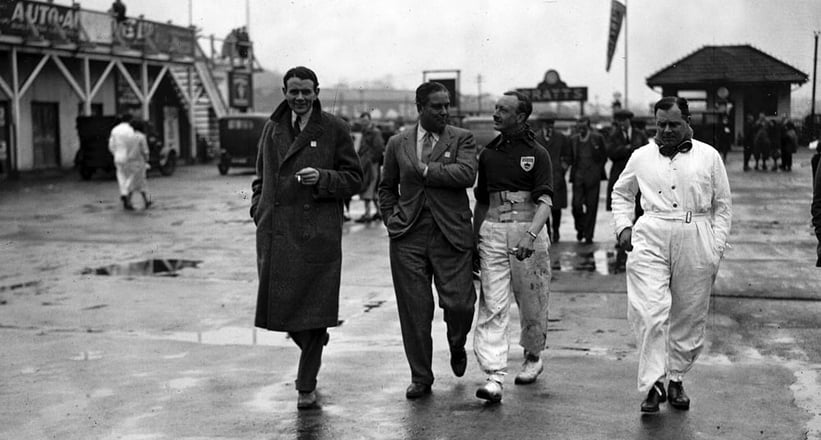 He used the 3 Litre to win several major Brooklands races and, partnered by John Duff, set a new 3 Litre 24-hour record averaging 95.03mph in 1925. It was then that W.O. Bentley persuaded Barnato – who loved a gamble – to sink close to £100,000 in to his ailing car company on the condition that he could have the pick of the firm's products for his own use, plus a guaranteed place in the works team. But Barnato's place behind the wheel was entirely justified because, in W.O.'s opinion, he was one of the best drivers of the period, who rarely made mistakes and, importantly, always obeyed team orders.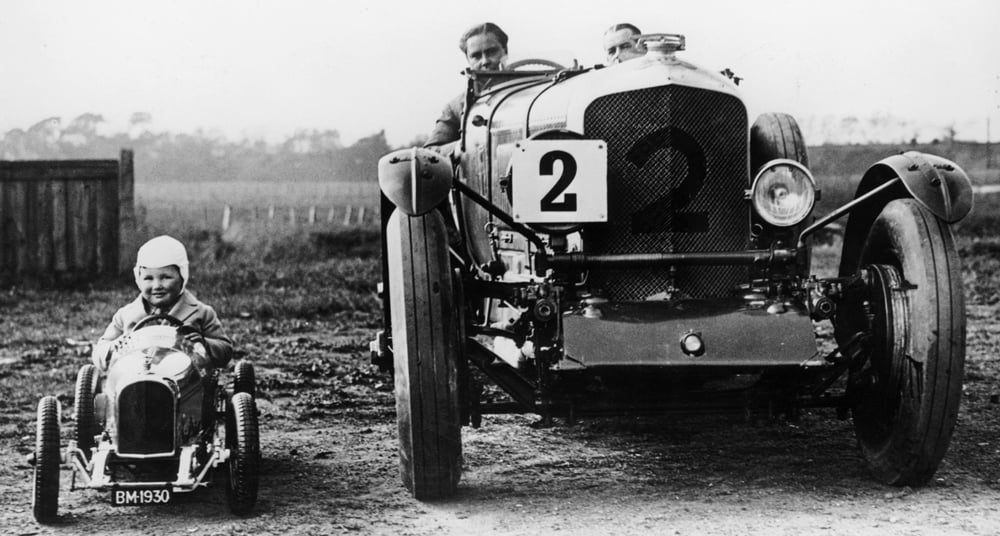 It was this, combined with the famous Barnato grit, that helped him win Le Mans at his first attempt, together with co-driver Bernard Rubin, despite having to nurse their 4½ Litre across the finish line with a cracked chassis and no coolant. He repeated the victory the following year as part of Bentley's legendary one, two, three, four, adding a third win to his tally in 1930 after a protracted battle with Rudolph Caracciola's
Mercedes
. But by 1931, the Bentley business had become untenable and Barnato's advisers warned him off further investment in the company, which subsequently passed into Rolls-Royce hands – in which, fortuitously, Barnato had recently bought sufficient shares to merit a place on the board of Bentley Motors in 1931.
Bentley versus Blue Train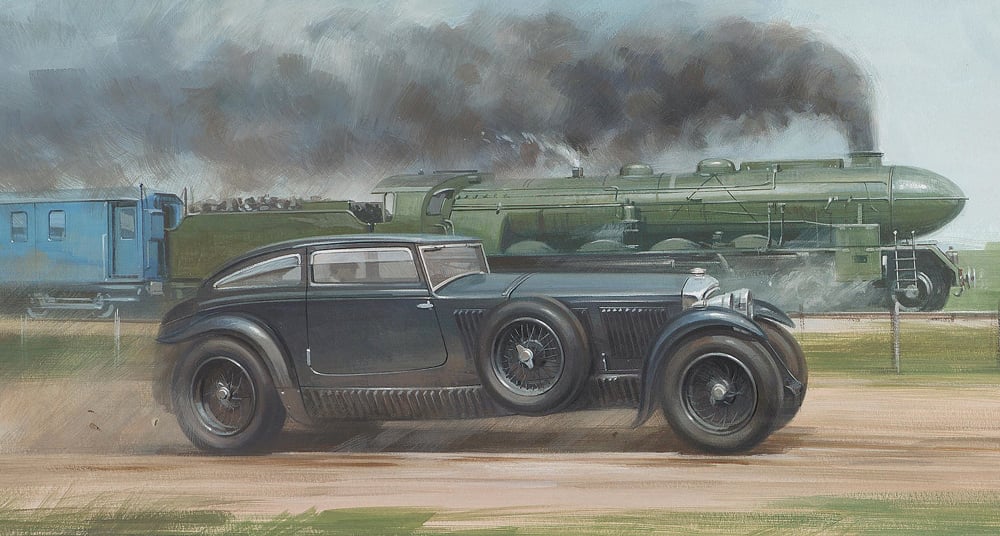 His subsequent racing career was largely limited to sponsoring and building competition cars, although he famously used his driving skills to beat the Blue Train from the Cote d'Azur back to Calais in his Mulliner-bodied Speed Six saloon. Having survived both World Wars – as an Artillery officer in the first and an RAF Wing Commander in the second – Barnato died at the young age of 53, following a thrombosis brought on by a cancer operation. He has since gone down in history as, perhaps, the most quintessential Bentley Boy of all.
Photos: Getty Images / Bonhams / Bentley
This article is part of the 'Gentleman Drivers' feature series that is presented and supported by EFG Bank.