The Soldier's Choice – Paul Graetz
You might feel it's fairly impressive to cross Africa by car, but how about a man who did it more than 100 years ago? When Paul Graetz arrived in Swakopmund (in what is, today, Namibia) on 1st May 1909, his journey had taken him two years, at an average speed of less than 10 miles… per day. The brave (some would say foolhardy) first lieutenant in the East African protective forces had to leave the German army before attempting his epic journey, not because he was refused leave, but because the army felt that - if he failed - it would be a national embarrassment. As it turned out, he not only became the first man to cross Africa by car, he later became the first to cross the continent by motorboat. But that only took 12 months.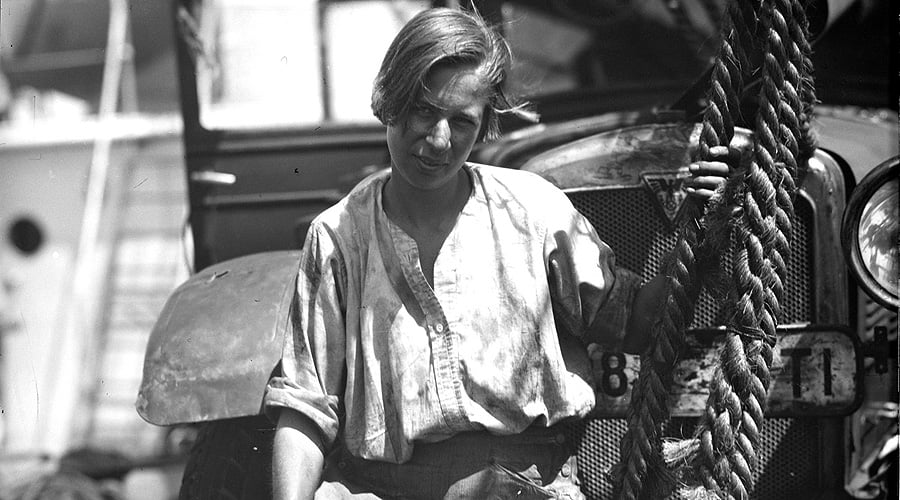 Round-the-World Woman – Clärenore Stinnes
For Clärenore Stinnes, motor racing just wasn't exciting enough. She had started racing in 1925, at the age of 24, but two years later (having won 17 races) decided to turn her hand to something a bit more challenging. So, it was off to circumnavigate the world by car, accompanied by a man she'd met two days earlier and an Adler Standard 6 to transport them. It was clearly a ridiculous idea with no chance of success – but succeed she did. After two years and 23 countries, she arrived in Berlin on 24 June 1929 to become the first woman to circle the globe in a car.
---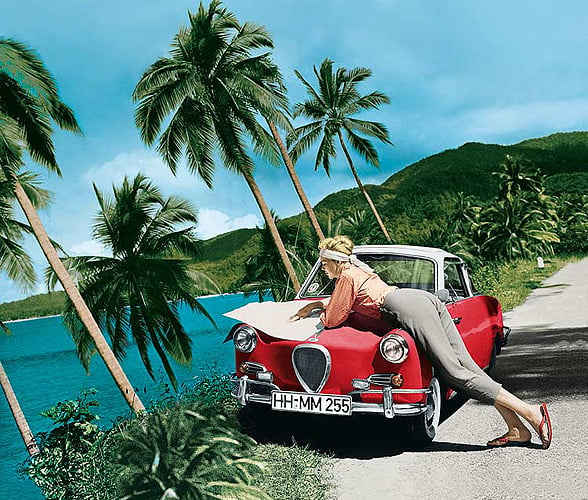 Five Years in a Goggomobil – Marlotte and Peter Backhaus
Hamburg is sometimes called the 'Gateway to the World' – but Marlotte and Peter Backhaus took this rather more literally than most, making it the starting point of their journey around the world. On 15 October 1957, the film-maker and his wife set off in their Goggomobil TS300. All did not go according to plan, however. A near-total loss of the car in Japan meant a replacement Goggomobil had to be found (presumably not easy), and the whole trip eventually stretched to more than five years. A marriage that withstood five years in a Goggomobil? Impressive.
---
Photos: Mercedes-Benz (2), Getty Images, Backhaus Archive