Turbo-Lady in Pink: Donna Mae Mims
Don't mess with Donna Mae. The cars might have been cutesy lipstick pink but when the flag dropped, the Pennsylvania-born lady racing driver was "out there only for one thing: to win. Nobody remembers second place..."
Mims worked as a secretary at Yenko Chevrolet in Canonsburg, PA, in the 1950s. Don Yenko's name was synonymous with high-performance Chevrolets, and Mims and her husband bought a fuel-injected Corvette, which Donna Mae started racing in the 1960s.
Very soon, she became a force to be reckoned with on the circuits, winning her first race in 1960 and becoming a regular runner in the SCCA (Sports Car Club of America) national championship.
It might not seem terribly right-on nowadays, but Mims played on her sex by painting most of her racing cars the same pink, proudly displaying a 'Think Pink' sticker on the rear bumper. Naturally, her racing overalls and crash helmet were colour-matched to the cars.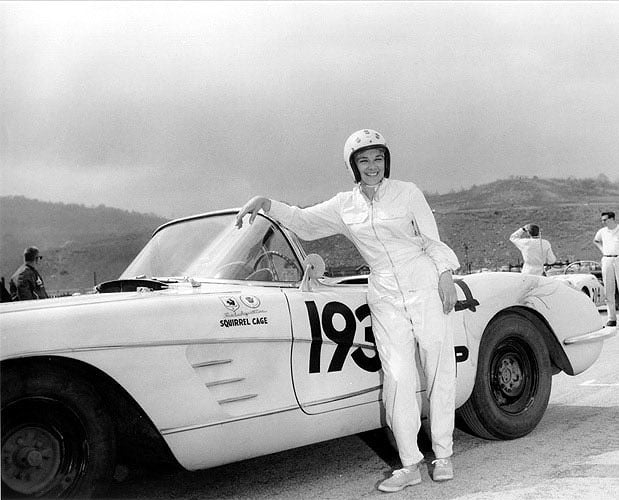 In 1963, Mims won Class H of the SCCA's national racing championship driving a 1959 Austin-Healey 'Frogeye' Sprite. Sponsored by the 'The Right Bra', Mims and two other lady drivers competed in the last-ever Cannonball Run. By a logic that can only be understood by the Mad Men of the company's ad agency, despite their 'support' the trio were to compete bra-less. They failed to finish.
Mims died in October 2009. She requested that her body be seated at the wheel of a pink 1979 Corvette for friends and admirers to pay their last respects.
Photos: Getty Images