It's fair to say that the 28-year-old Brazilian maestro always commands the bated attention of the crowds as he leaves the pits for a shot at pole position. But here, at Monaco, there isn't a hand of cards, magnum of Champagne, or scantily dressed sunbather that can distract race-goers from witnessing Ayrton Senna on the limit around the principality's desperately narrow streets.
Third-time lucky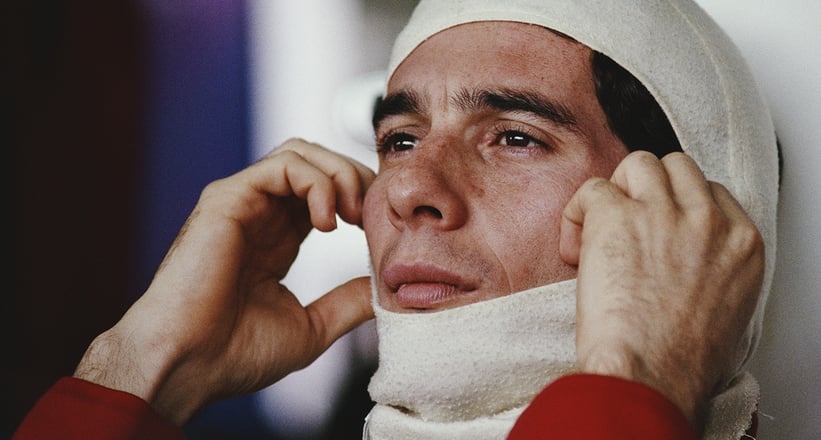 In what is only Senna's third race weekend at McLaren-Honda — whose new MP4/4, by the way, has proved utterly dominant so far this season — the seven-time race winner is truly in a league of his own during the final qualifying session. In fact, Senna just keeps lapping faster and faster, in spite of the fact he's long surpassed his teammate Alain Prost — much to the dismay of team principal Ron Dennis.
Senna's throttle-stabbing, wheel-yanking, seat-of-the-pants driving style seems to suit this ultra-technical street circuit down to a tee, as he previously proved with that sensational 2nd-place finish with the Toleman in the wet in 1984 and, of course, his maiden Monaco victory last year in the Lotus. While his competitors have struggled to dip beneath 1:28 in today's session, Senna has posted a 1:25.6, a 1:24.4, and, in emphatic style, a 1:23.998 — an incomprehensible 1.427 seconds quicker than his teammate in 2nd. That's bonkers!
Transcending reality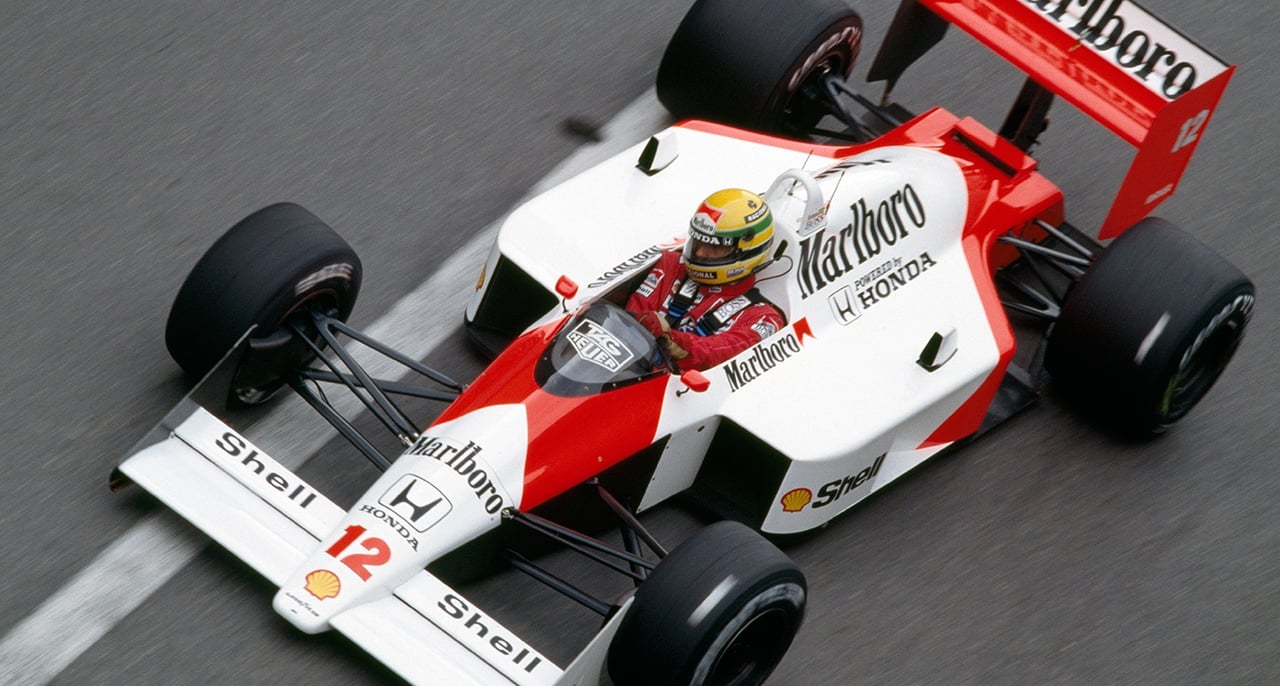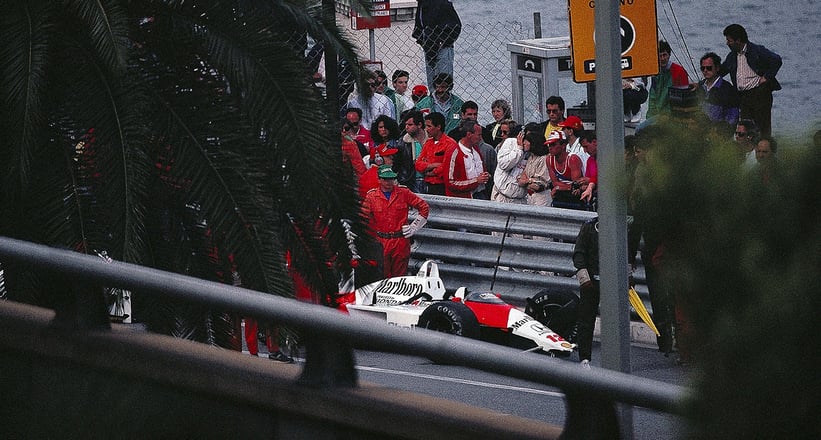 After the session, Ayrton Senna will describe the pole-position lap as a sub-conscious experience — that he was "driving the car by a kind of instinct, only in a different dimension…well beyond my conscious understanding." And it's only when you re-watch the on-board footage that you'll understand why this will be held as one of, if not the greatest single laps in Formula 1 history. It's his otherworldly flair through the infamous swimming pool complex, his steely commitment into Sainte Devote, and the relentless pursuit of perfection that, this time, he almost certainly reached.
Alas, in tomorrow's Grand Prix, a careless mistake from the lead at Portier will have everyone — not least himself — wondering how such an extraordinary talent will be rendered, well…so ordinary in the space of just 24 hours. The retirement will, however, mark a turning point in Senna's career. Seven wins over the course of the rest of the season will see him narrowly beat his teammate to the title. But while he'll return to Monaco in the coming years, eventually becoming the most winningest driver at the principality with six victories, he'll never experience that out-of-body feeling he felt during that qualifying lap in 1988. "That was the maximum for me — no room for anything more. I never really reached that feeling again."
Photos: Rainer W. Schlegelmilch / Leo Mason / Popperfoto via Getty Images