Shore Vista Boat Dock: Floating garage
Veritable palaces in which to store your cherished cars are no longer that unusual. But here is something rather different: a superbly luxurious 'garage' on the water.
The briefing for the architects from Bercy Chen Studio, to build a highly specialised boat garage, was fairly straightforward. For their lakeside property on the shores of Lake Austin in Texas, across from the Canyonland Nature Preserve, the owners wanted a place where they could relax and enjoy life, as well as provide a well-protected anchorage for a pleasure boat. From the outset, the Bercy Chen design was utterly stunning.
To use the designer's own words, "The site is suggestive of the elliptical form that maximises the beautiful views of the undulating hills beyond. The rounded edges of the dock peel away, allowing more of the landscape to be captured in the visual frame."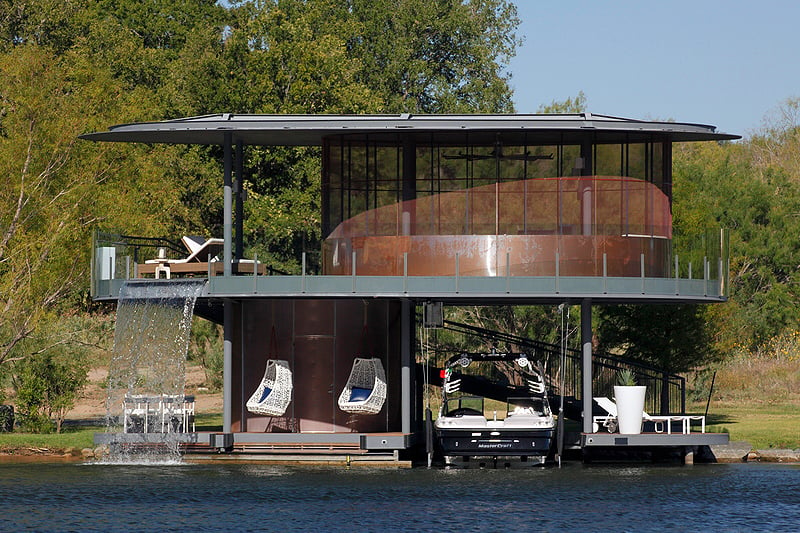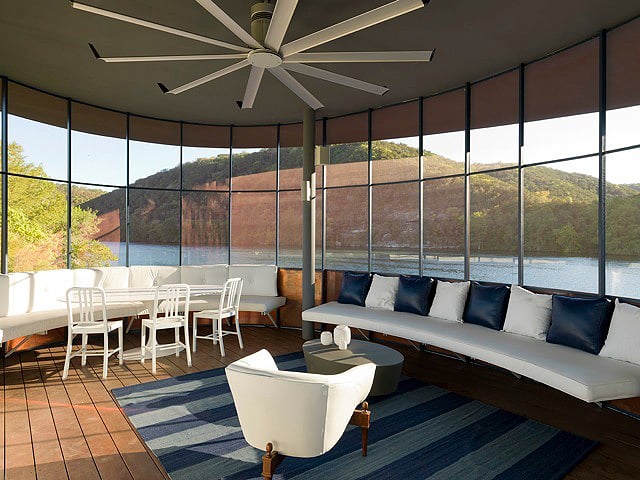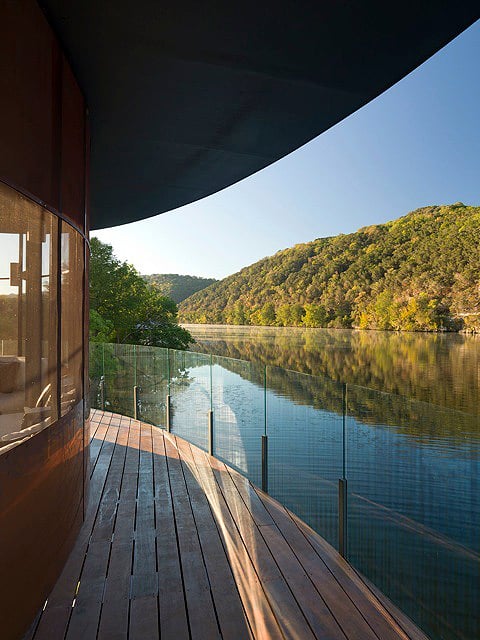 On the lower floor of the two-storey building, next to the sheltered mooring, is a small terrace for sunbathing, or from which one can jump into the cool water. On the upper deck is the 'View Room' with a cozy sitting area and a breathtaking view of Lake Austin, the perfect evening retreat to, perhaps, enjoy a barbecue with family and friends – or in the daytime to relax on the adjacent sun deck. Meanwhile, the visual highlight of the boat garage is undoubtedly the artificial waterfall, which uses a sophisticated pumping system to feed directly from the lake.
It's not hard to imagine the Shore Vista Boat Dock on the edge of Lake Como, or in the Cote d'Azur.

Photo: Bercy Chen Studio LP