Rearview Mirror – September 2016 in pictures
In this new monthly retrospective, we'll be looking back at the month's key news stories, important events and most beautiful productions. With the Concours of Elegance, Chantilly Arts & Elegance and Goodwood Revival getting us underway, it's fair to say that September was a memorable month…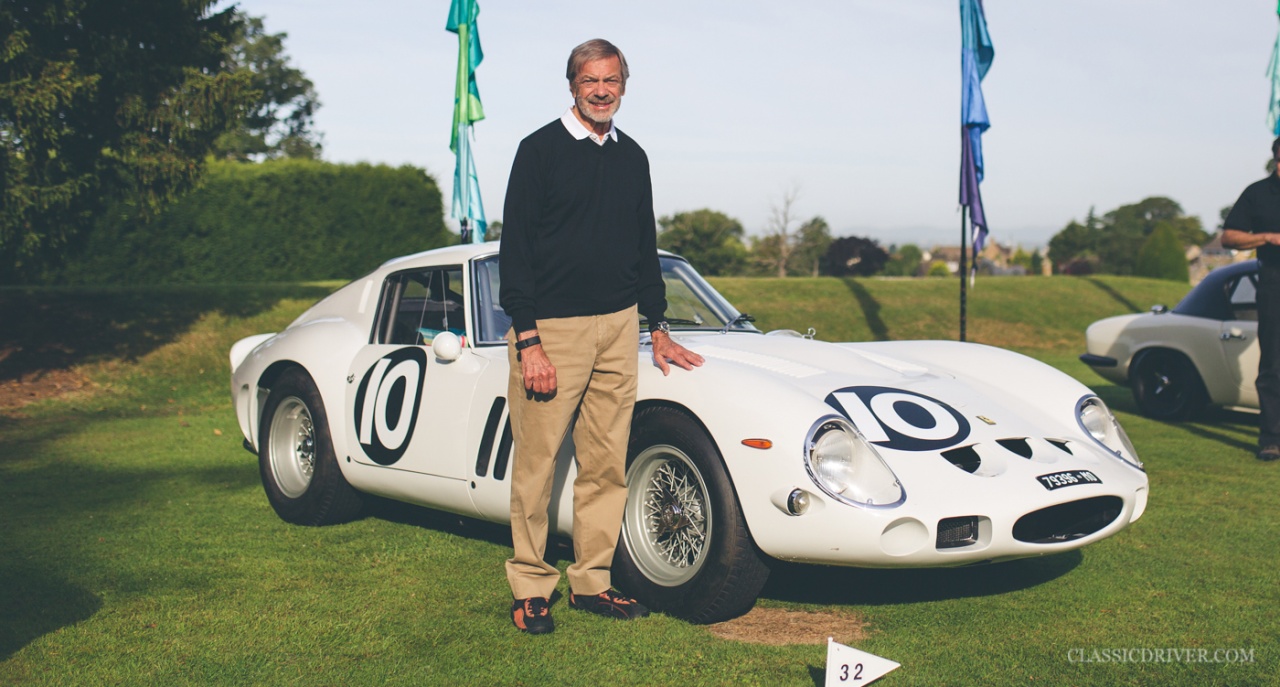 We kicked off the month in style by joining the Concours of Elegance Great West Tour, during which we took the opportunity to get to know the participating owners a little better.
Our steed for the Great West Tour was this charming Bristol 404, which stole not only our hearts, but also those of many other participants – impressive, given the calibre of the machinery it accompanied.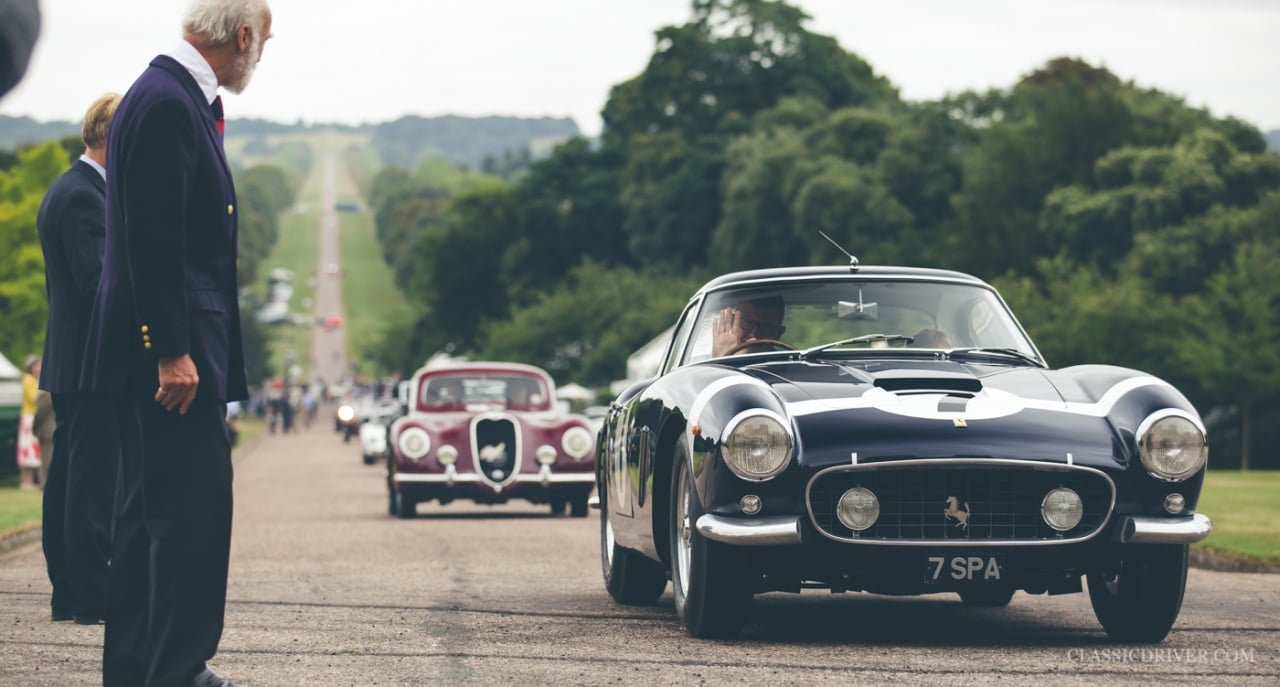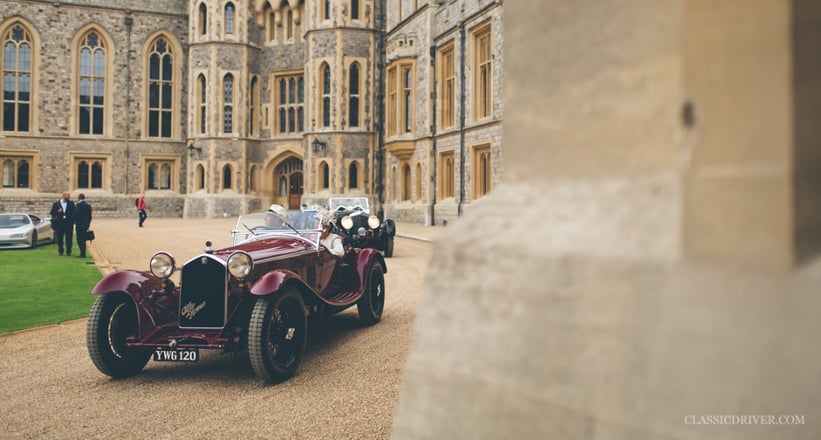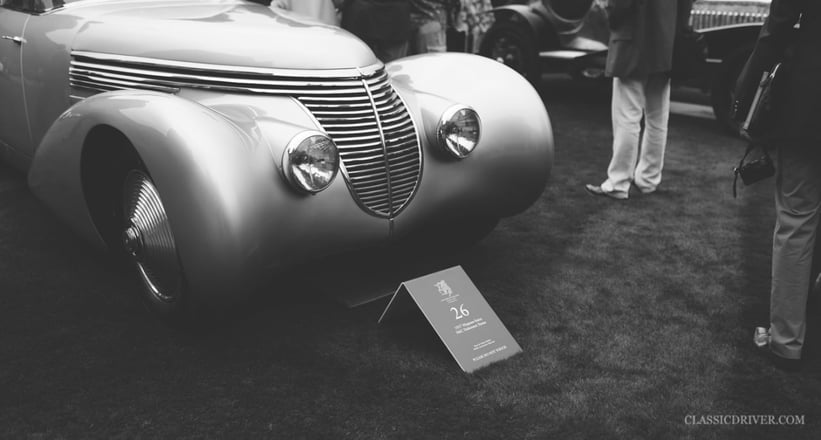 The tour was, of course, only a taster before the Royal Concours of Elegance, which this year took place within the exclusive 'Quadrangle' at Windsor Castle.
Over in France on the same weekend, our photographer Rémi Dargegen joined the short tour preceding the third Chantilly Arts & Elegance.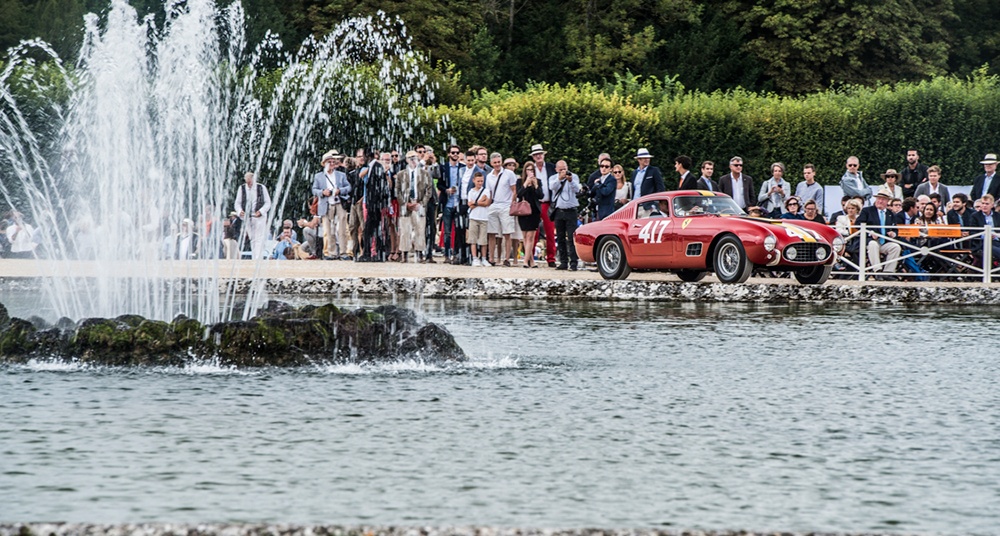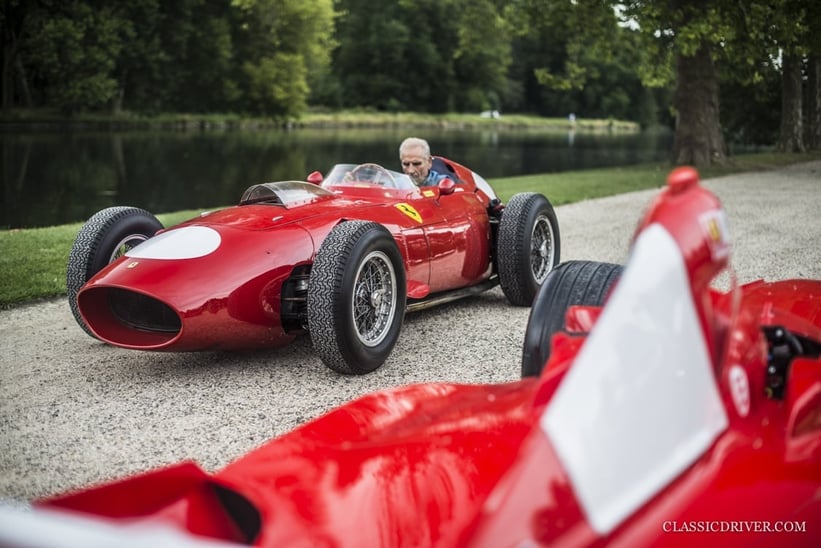 The Chantilly Arts & Elegance, once again, affirmed itself as an event more than worthy of its slot on the classic calendar, the picturesque chateau playing the perfect backdrop for such an occasion.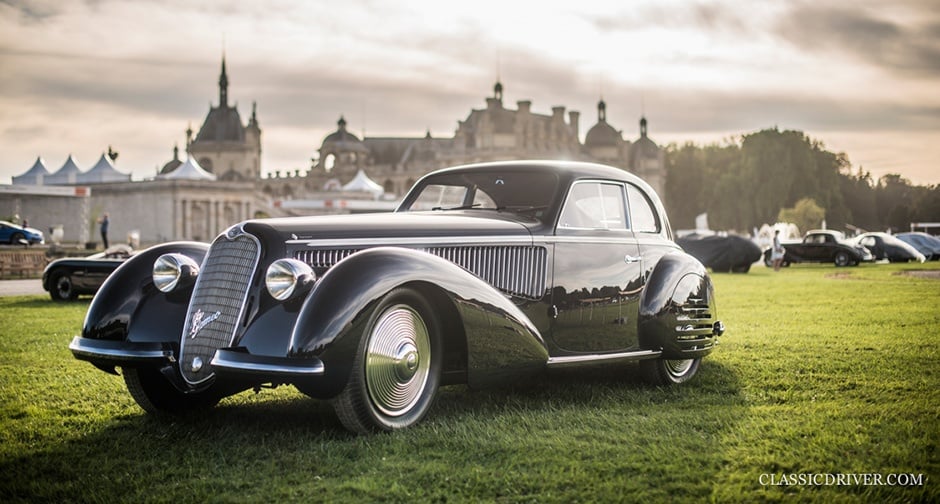 Fresh from taking part in the Concours of Elegance tour in his Ferrari 250 GTO, ex-Microsoft mastermind Jon Shirley concluded his memorable weekend by winning 'Best of Show' at Chantilly with his sensational Alfa Romeo 8C 2900.
Next up was the fiercely popular Glemseck 101 festival, where people live and breathe motorcycle culture.
Rémi Dargegen was able to capture this wonderfully original Bugatti Type 13 'Brescia' at Chantilly – perhaps the most original of its kind in existence.
At the annual RM Sotheby's sale in London, bidders went crazy for air-cooled Porsches, with a number of low-mileage and wonderfully original models surpassing their estimates by staggering amounts.
As our minds turned towards the forthcoming Goodwood Revival, it seemed the perfect time to visit Dashing Tweeds, to explore the fabric's re-found role in modern menswear.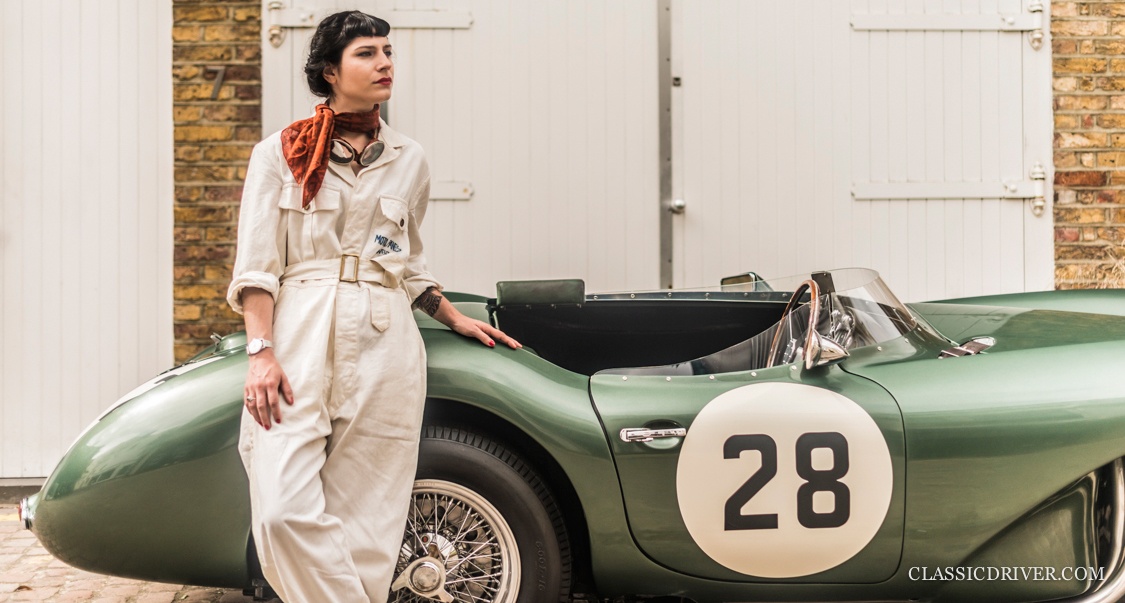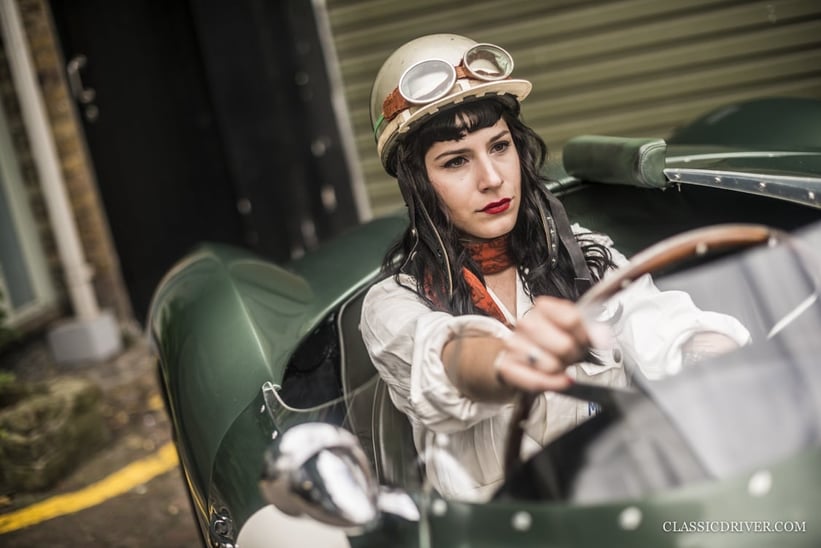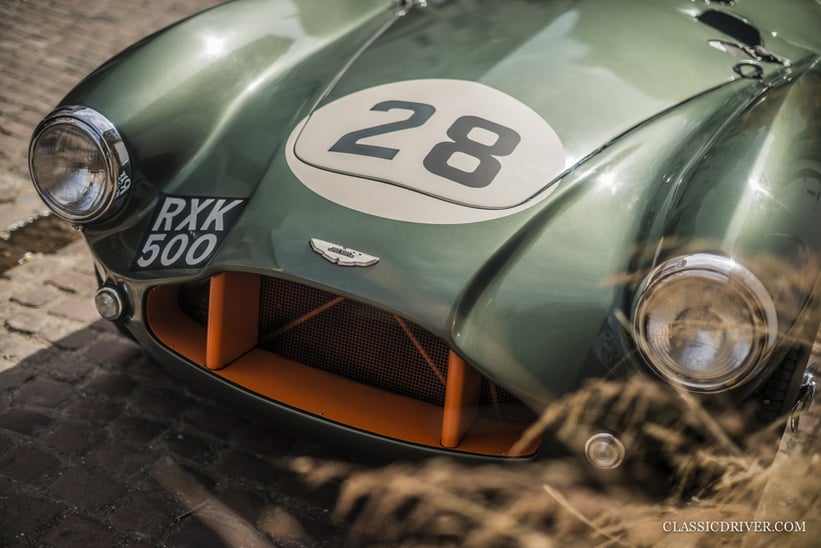 What better way to get in the mood for the world's finest historic motorsport event than visiting a Goodwood-bred Aston Martin DB3S, accompanied by a suitably outfitted 1950s pilot?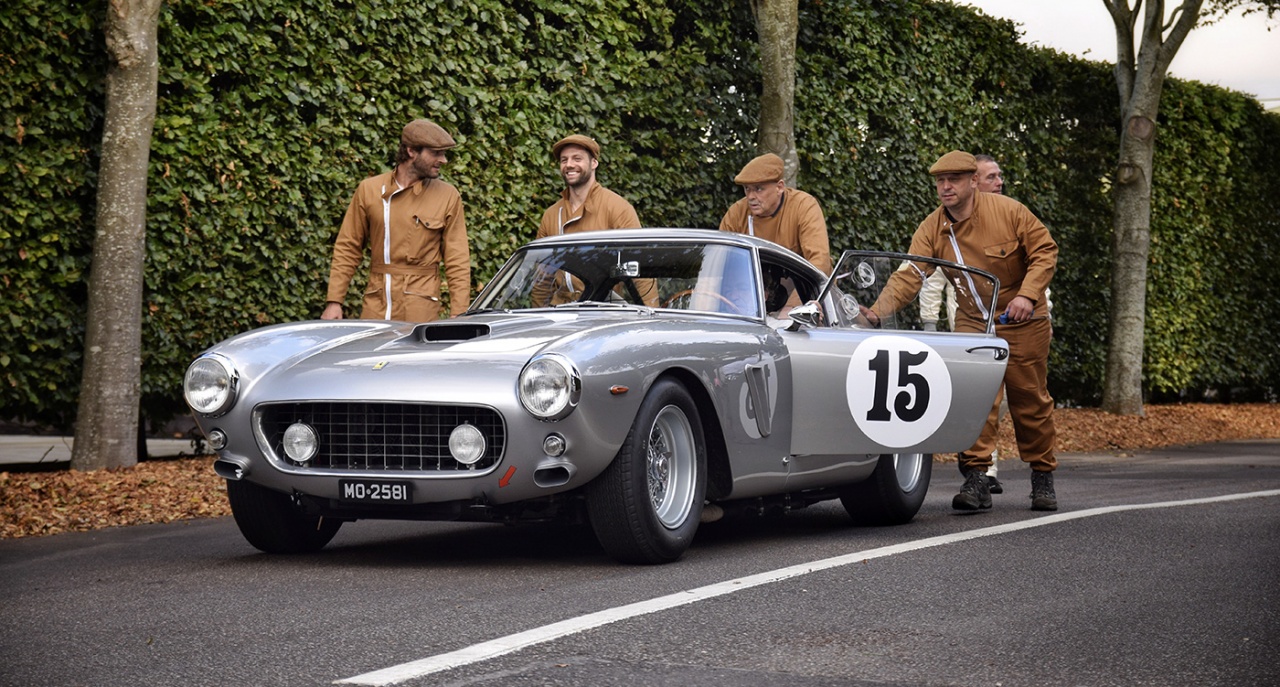 We asked for your own Goodwood Revival moments on Instagram and you delivered…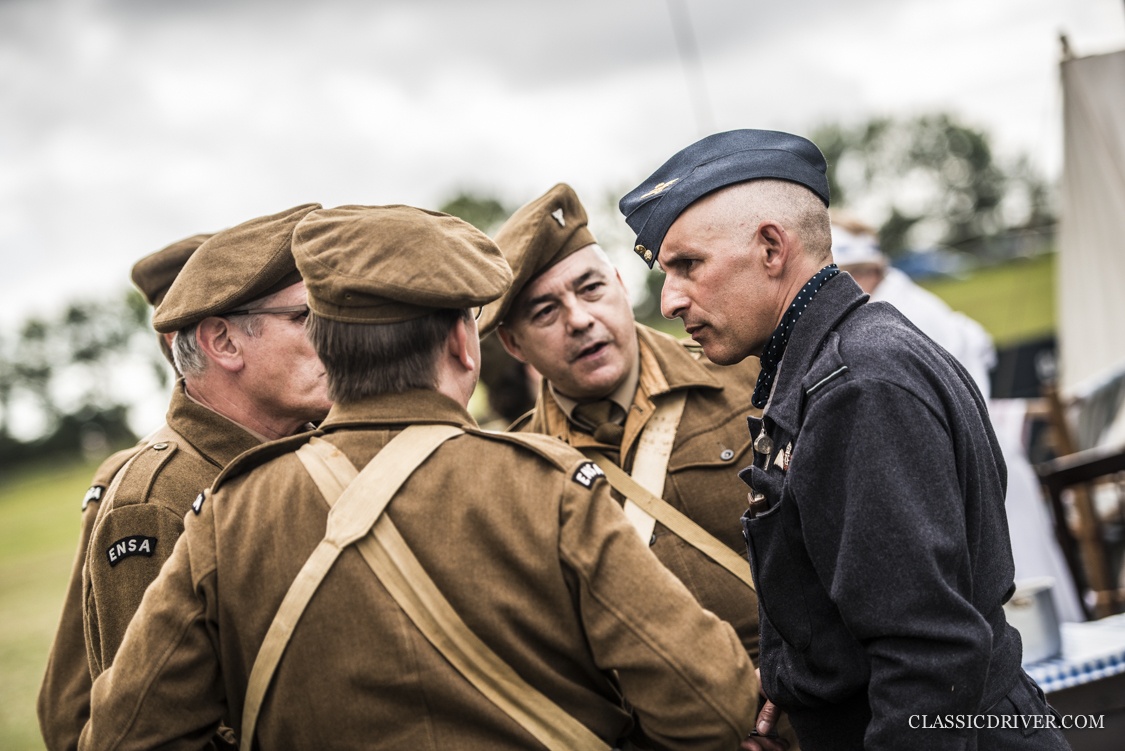 The Goodwood Revival is about so much more than just cars, as this gallery of immaculately outfitted race-goers demonstrates.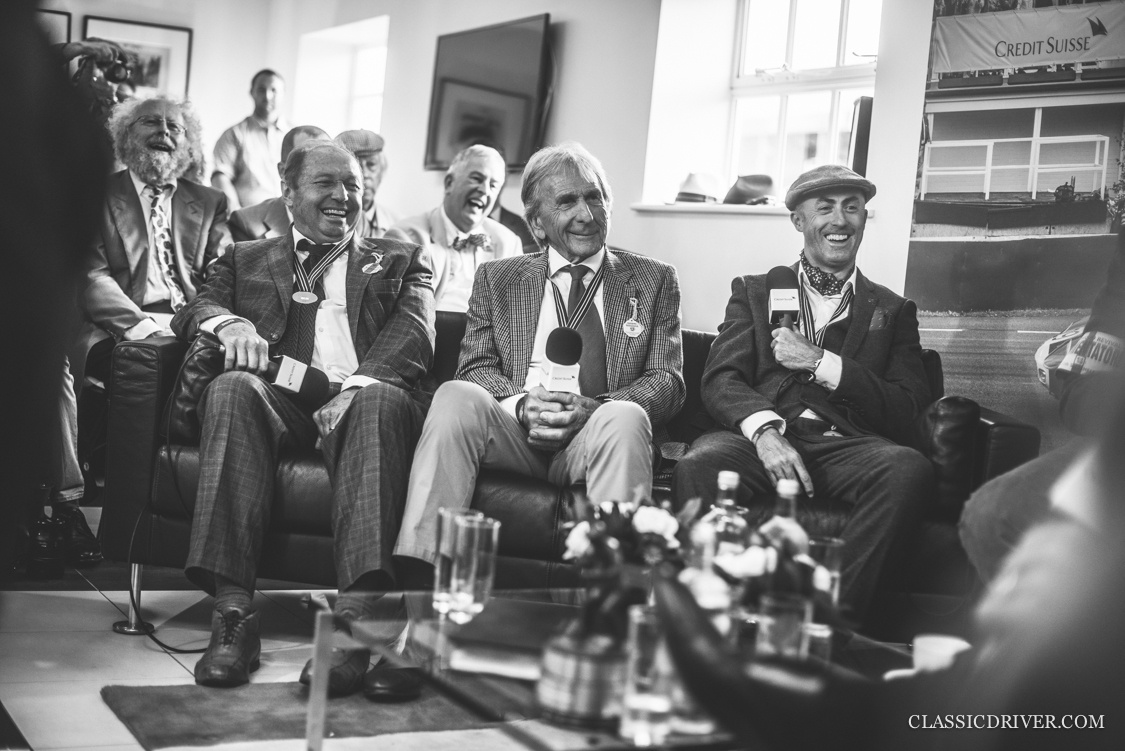 Credit Suisse's Historic Racing Forums always provide entertaining – and often downright hilarious – insights into both the historic and current world of motorsport. This year's edition – discussing the merits of closed-cockpit vs. single-seater racing – was no different.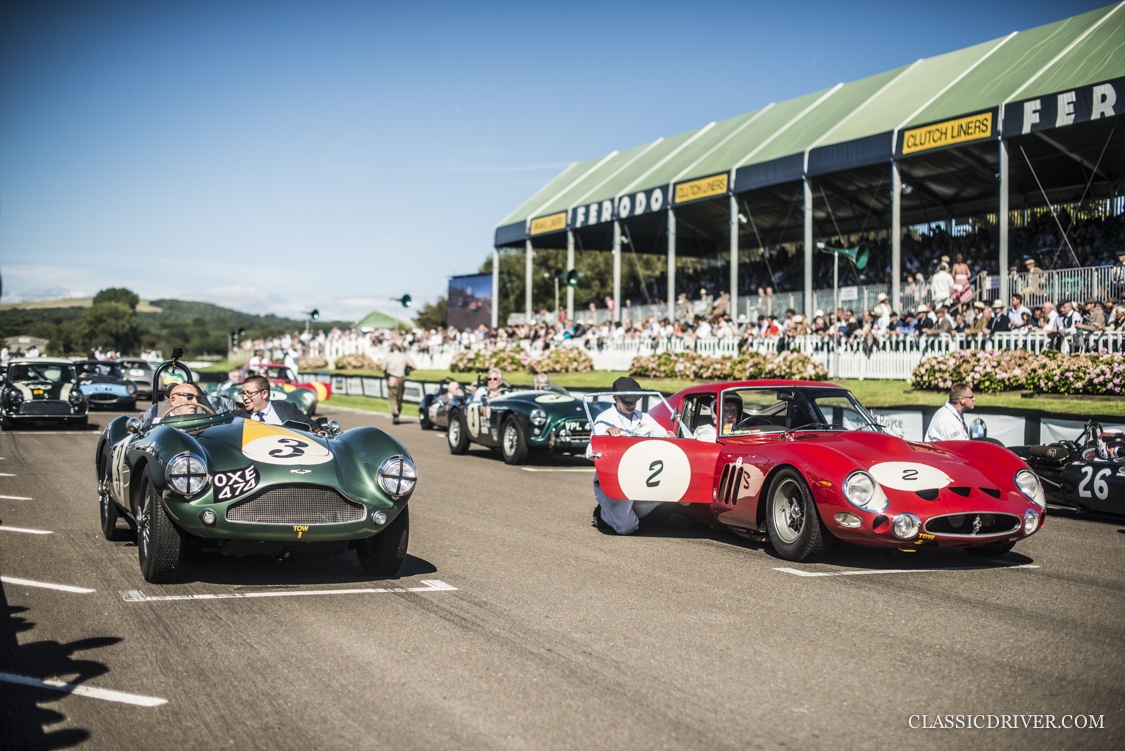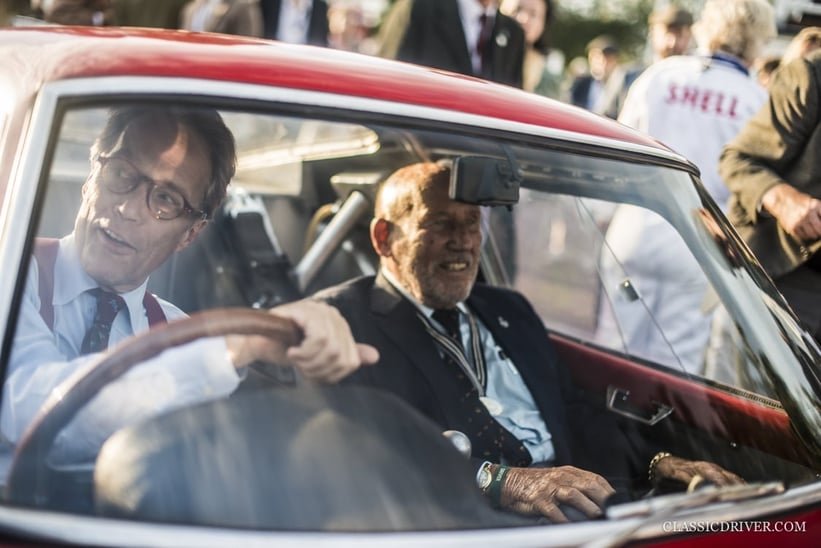 We cannot begin to explain the appeal of the Goodwood Revival here – take some time to get lost in Rémi Dargegen's sensational gallery to find out...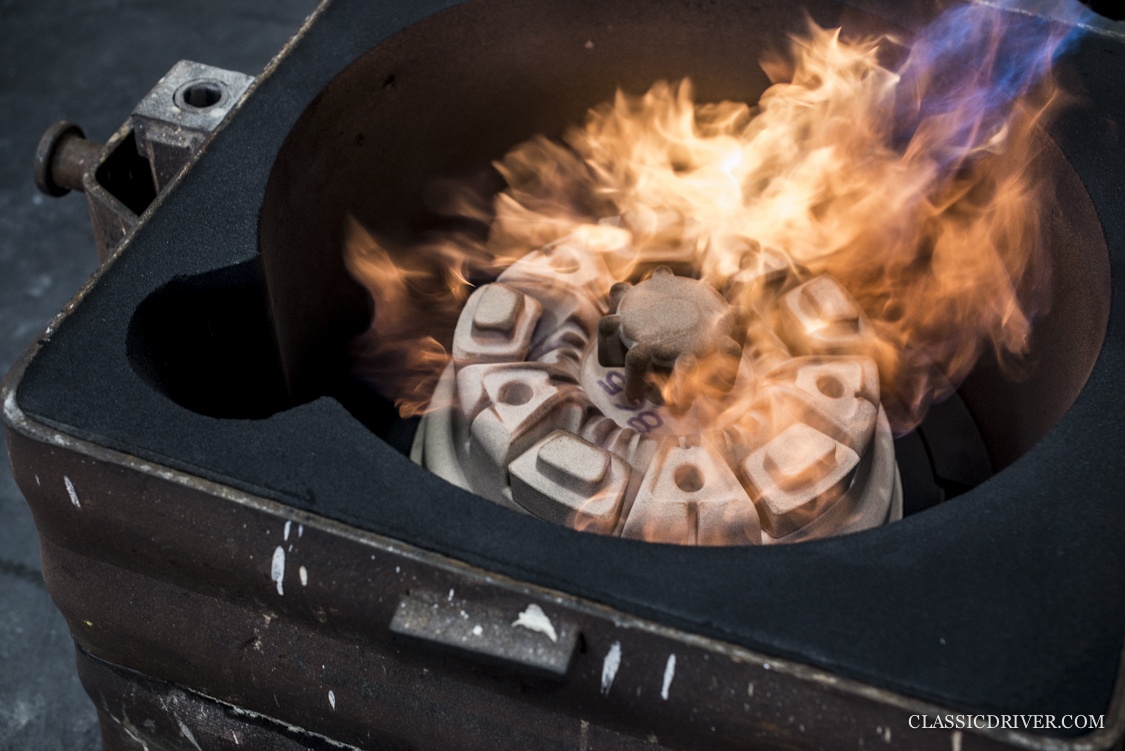 Ever wondered how those beautiful alloy wheels worn by such classics as the Lamborghini Miura are made? We visited Marvic Wheels, shoemaker to the supercars, in Varese to find out.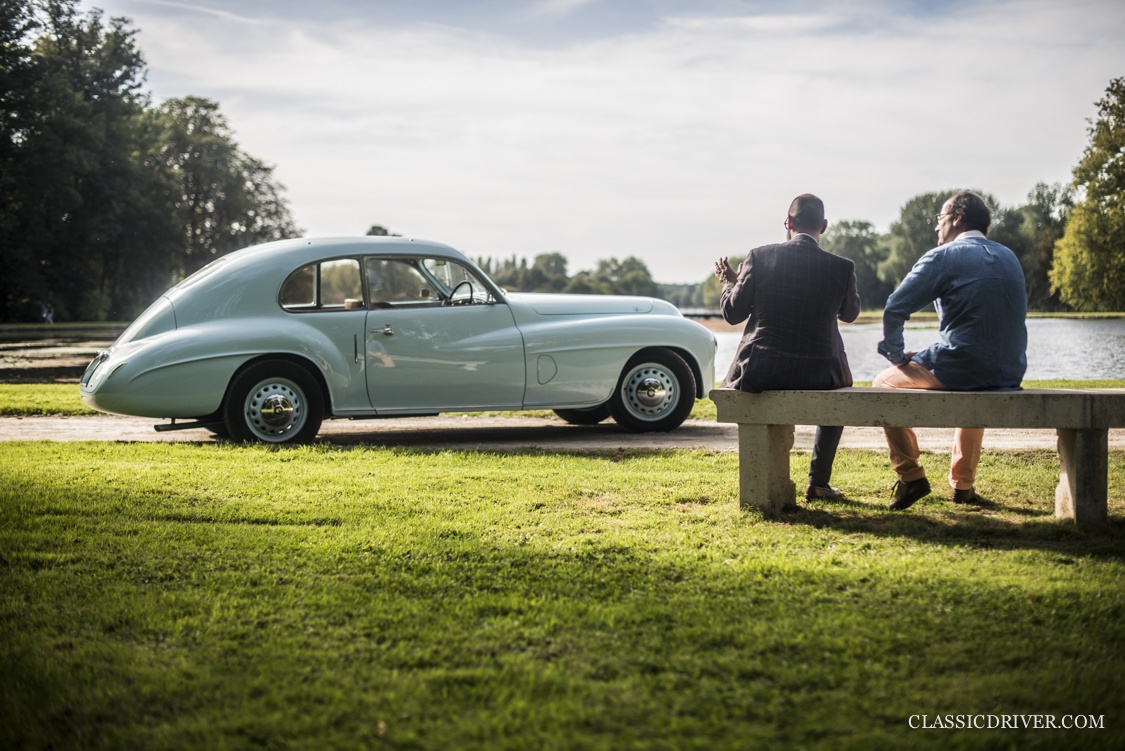 Just five years ago, this Bristol 401 was lying almost beyond the point of repair on a French farm. That was before Touring Superleggera righted the 68-year-old wrong.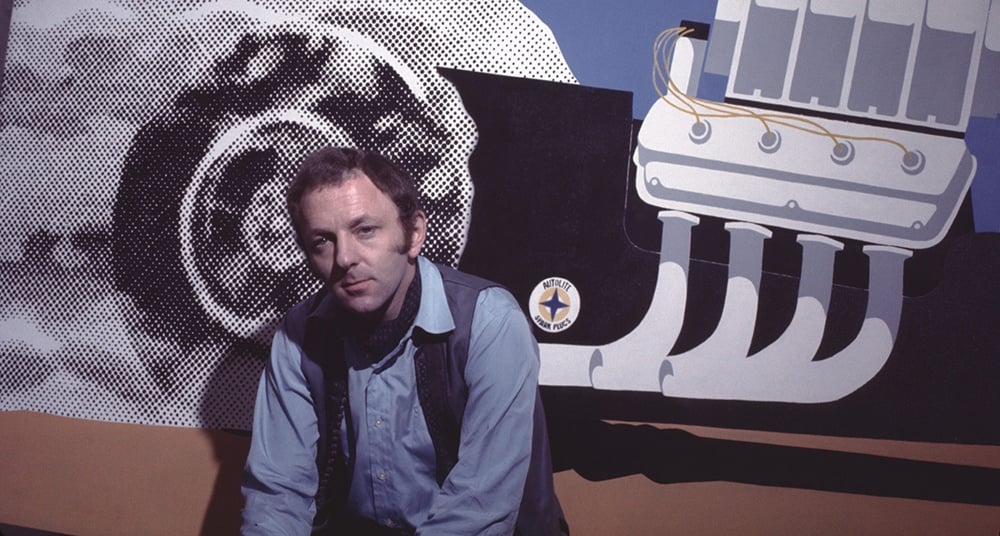 One of the most prominent British pop artists, Gerald Laing sought greener pastures in the 1960s by moving to the States. While he was there, a hot-rod nicknamed the 'Coffee Grinder' stole most of his attention.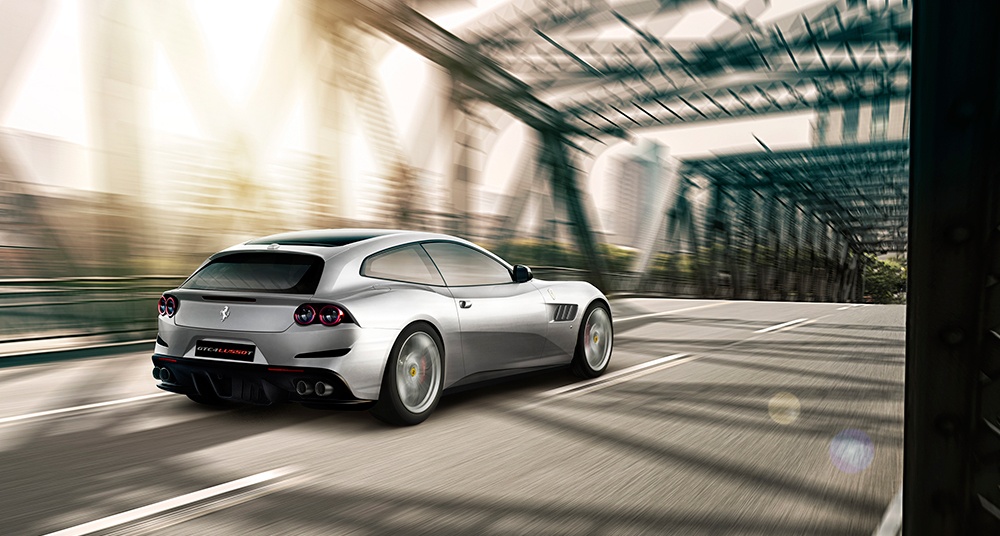 Just last week, Ferrari revealed its twin-turbocharged V8-powered variant of the GTC4 Lusso – a move that, while necessary, is sure to put some purists' noses out of joint.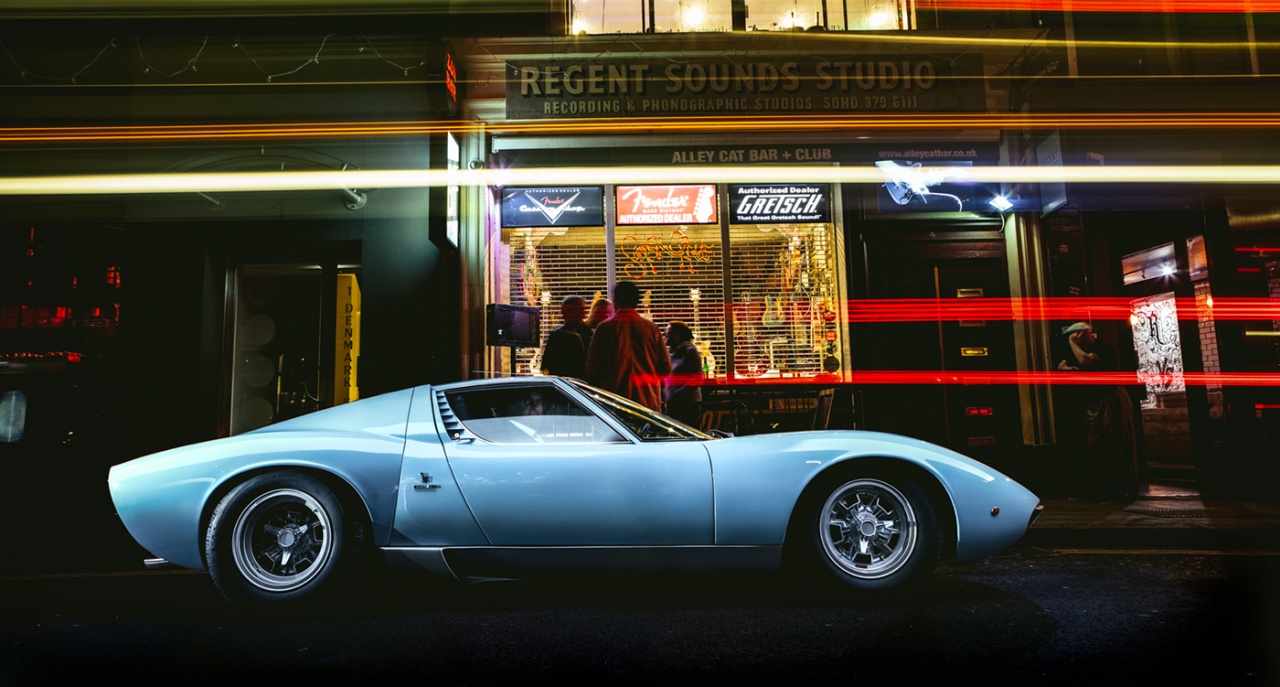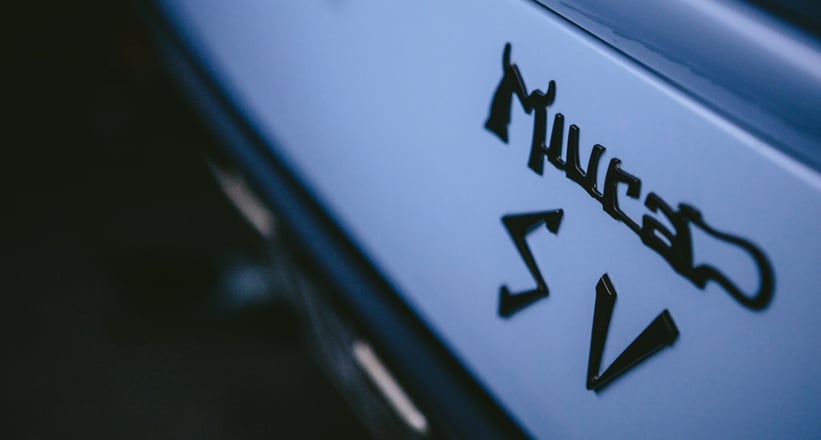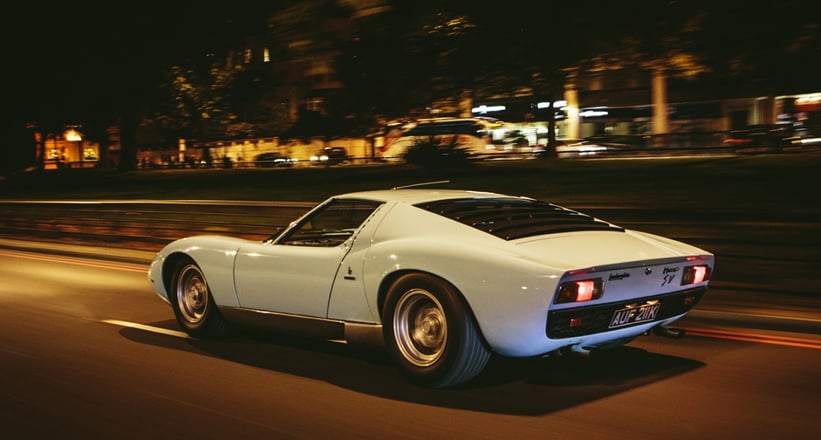 We caused quite a stir when we rocked London with the baby-blue Lamborghini Miura SV originally owned by Black Sabbath guitarist Tony Iommi.
Photos: Rémi Dargegen, Tom Shaxson, Frederik Dulay, Ferrari, Getty Images, RM Sotheby's