Monsieur Belmondo, start your engine!
The French film daredevil and star of 'Breathless' was known for his action hero adventures; but it's less well known that Jean-Paul Belmondo also loved cars. No wonder he looks so pleased to be slipping into the driver's seat of a Matra...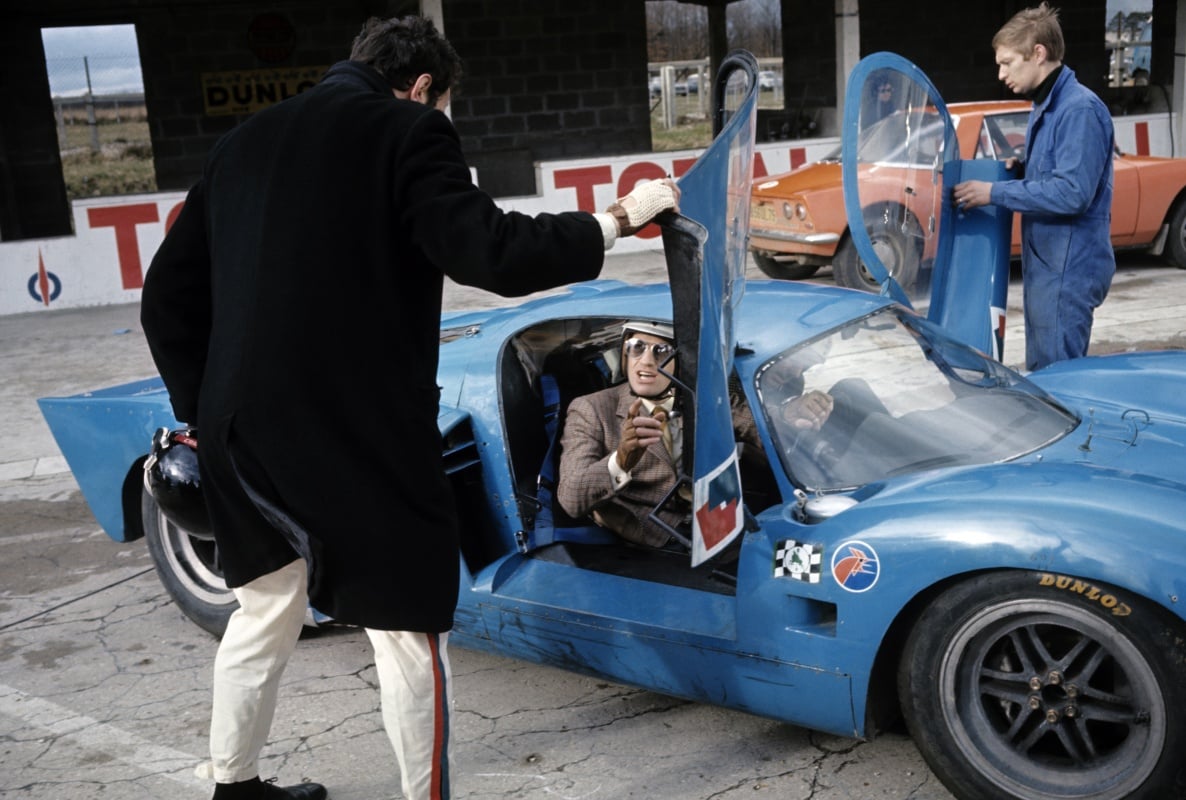 An article for the French magazine 'Paris Match' brought together two of the nation's heroes: the photographer Philippe le Tellier and Jean-Paul Belmondo who, in the course of his acting life, would appear in some 85 films. The article gave the movie star and self-confessed car enthusiast the chance to taste the thrill of driving the prototype Matra. Unlike his American alter ego Steve McQueen, Jean-Paul Belmondo never actually raced, leaving that to his son Paul, who drove in Formula 1 in the 1990s. But among the treasures in his garage were a Ferrari 250 GT Cabriolet, a Maserati Ghibli and even a Morgan 4/4. On Bebel's wrist (as the French affectionately nicknamed their action hero) was always a Rolex Daytona (recently sold at auction in Geneva). But what particularly impressed us was that, for his Matra experience, the star chose to wear not jeans and a leather jacket, but the outfit of a rather stylish gentleman with petrol in his blood.
Photos: Philippe le Tellier/Paris Match