Lana and the Leopard: Wild cats together
Lana Wood had every reason to be nervous of water: in the Bond film 'Diamonds are Forever', she was twice plunged into a pool at the hands of villains – the second time with fatal consequences. Much safer to stay out of the water and play with the neighbourhood cats...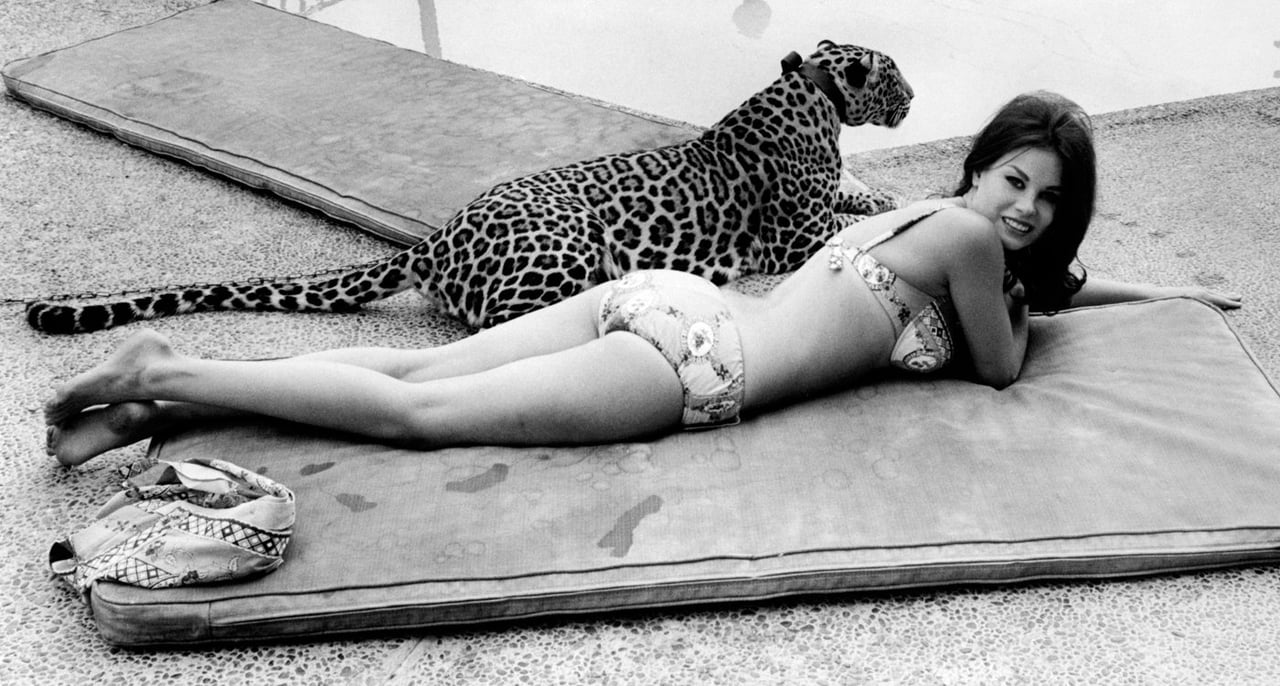 Lana Wood is a Hollywood pseudonym for the Russian actress Svetlana Nikolaevna Zakharenko, the younger sister of Natalie Wood. Lana's best-known role is as Bond girl Plenty O'Toole in the 1971 film Diamonds are Forever " ("Hi, I'm Plenty!" – "But of course you are."). She also gained fame by posing for Playboy naked; much to her sister's horror. A condition of running the pictures was that Playboy must also publish some of her poetry. Perhaps she breathed some words of poetry into this big cat's ear?
Photos: Mondadori Portfolio by Getty Images