One of a number of attractions at the Goodwood Revival capable of extracting you from reality in a manner only Lord March could possibly pull off, the period Monza pit lane recreation was built to house a stunning display of Maserati 250Fs in this, the beautiful monoposto's 60th year.
Reality extraction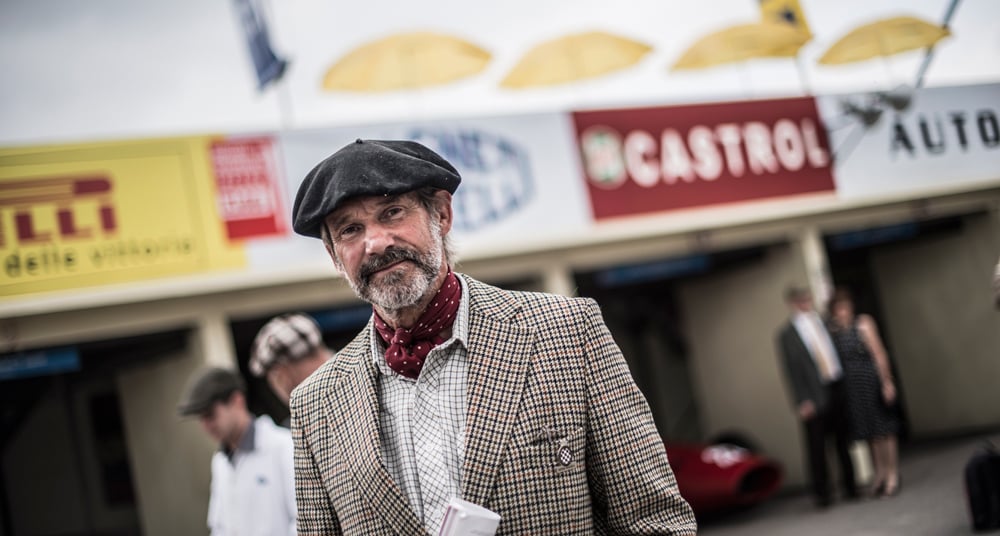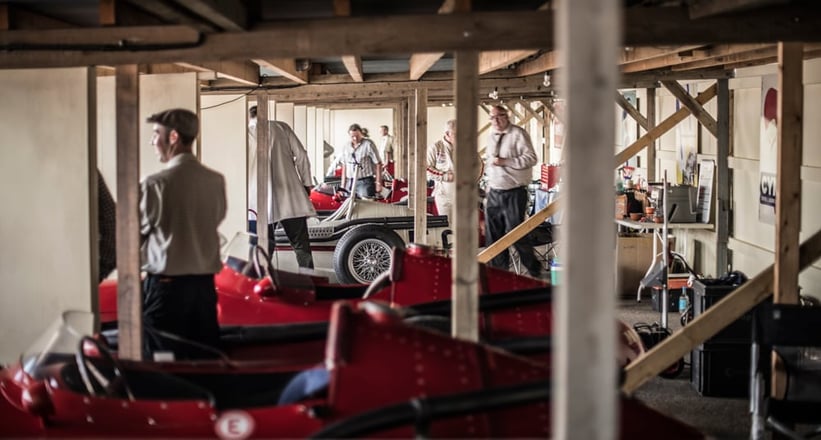 "This particular area of the paddock began three years ago with the collection of Silver Arrows," said Peter Russell, the man behind the magical set. "It's really just a backdrop – the cars are the stars so this puts them in some theatrical context, as opposed to just an anonymous garage. This year with the Maseratis, it simply had to be Monza."
The set was the result of an almost year-long process, and the quest for authenticity was nothing short of obsessive. "It's sort of 1954," commented Russell, "but if one did just that year, you'd end up restricting yourself. There were all sorts of bits from a number of years to choose from."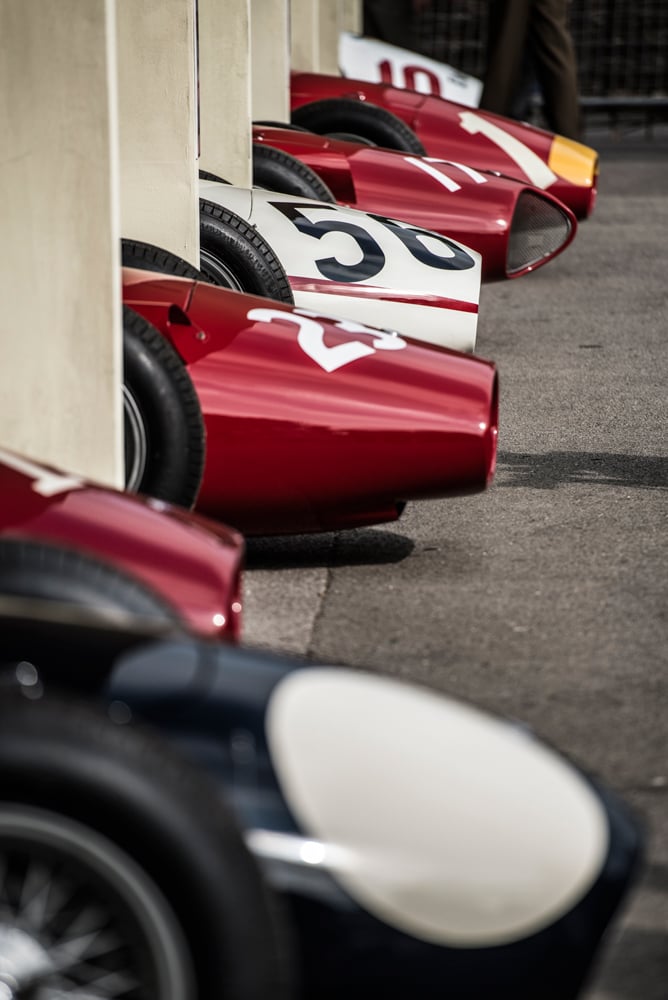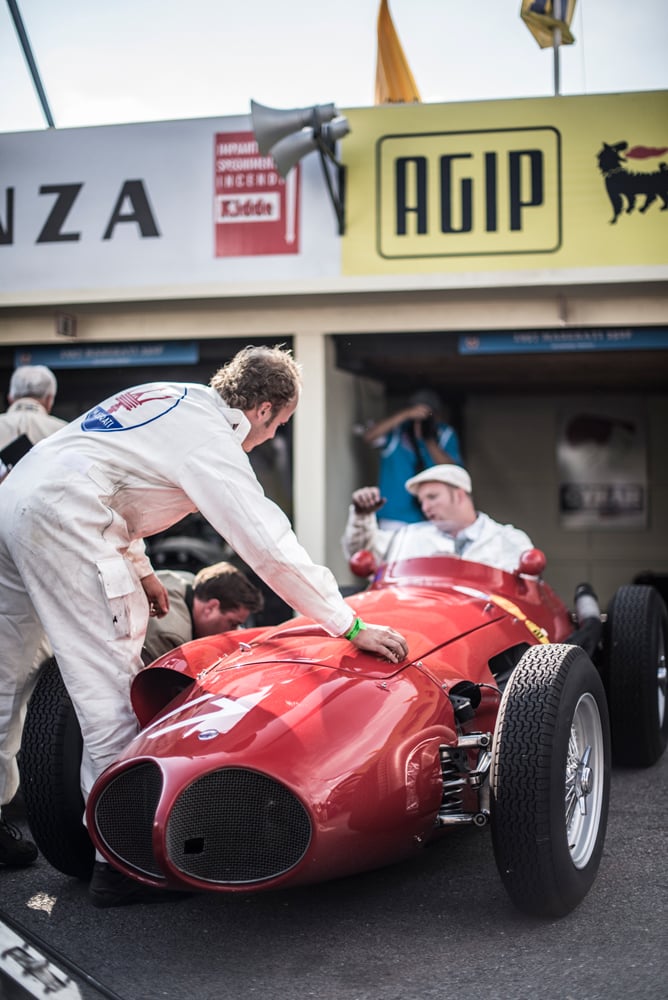 Stand-out details included the abundant tall sponsor banners and hand-painted boards (arguably the most distinctive aspect of the real 1950s Monza pits), that large Conduttori board bearing the names of famous 250F drivers and, our definite favourite, those nostalgic yellow 'Cynar' parasols, believe it or not created with the help of a child's alphabet set. "You can't get Cynar-branded brollies," said Russell, "so those were made with a child's wooden alphabet set. We took the letters we wanted, glued them onto a block to make a sort of potato print, and then stamped them onto the brollies." If only we could have lounged up there beneath them with a glass of Chianti or two, watching the spectacle that is the Revival unfold.
Obsessive detail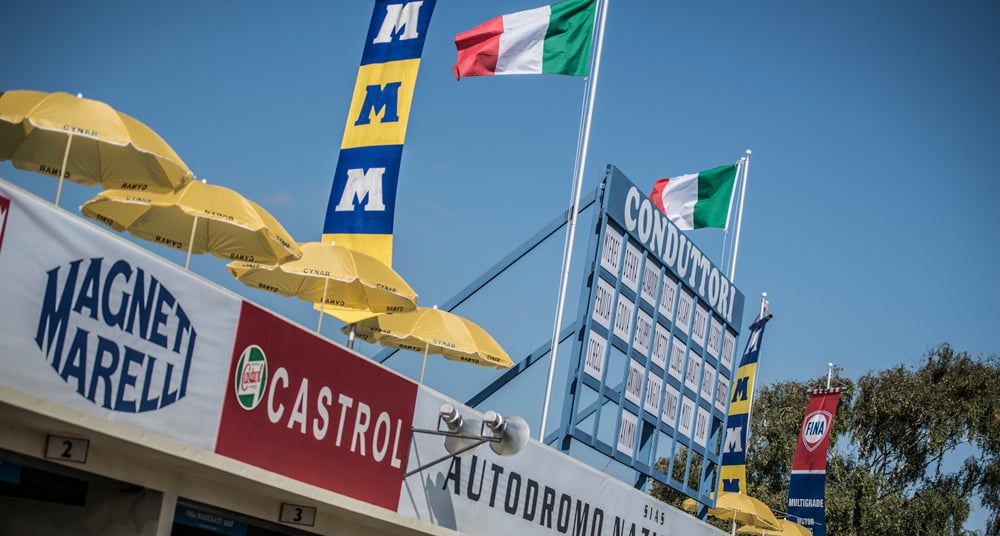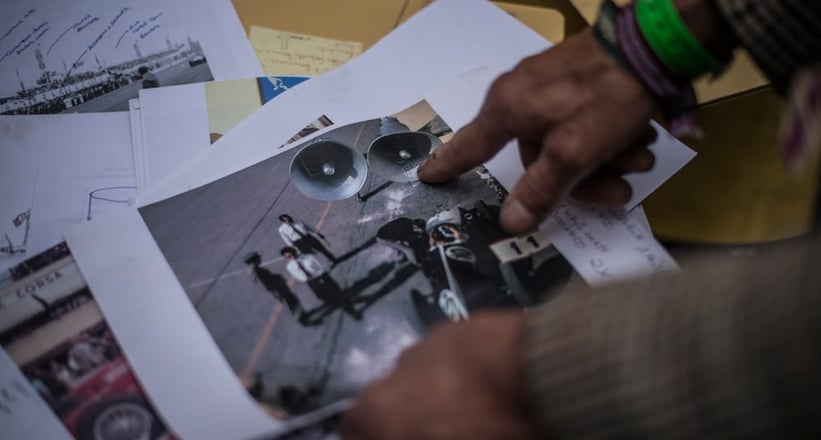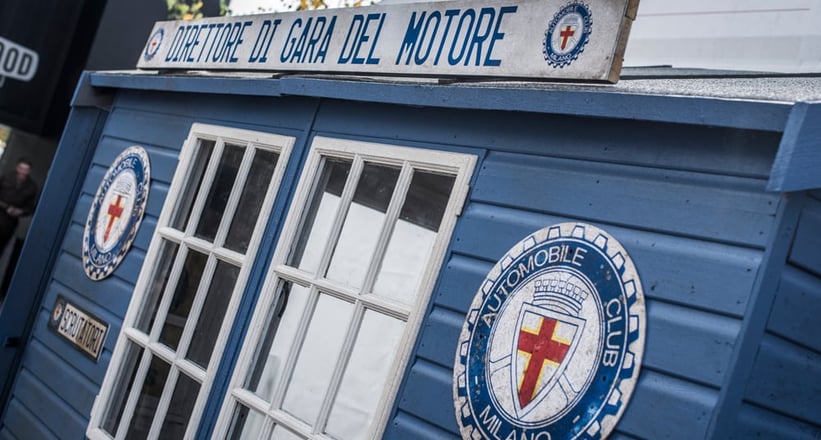 Even the barely-visible 'Magneti Marelli' logos inside the custom-made public address speakers were upside down, just as they were on the real ones back in the day – it was remarkable. Ideas are already being mooted for next year's installation, though (in typical Goodwood style) no hints were dropped.
Russell proclaimed that his company 'The Period Garage' is "a hobby and a passion that's got out of control," which we thought was superbly expressed. The Goodwood Revival might sadly be over for another year, but it's the memories of Monza and the like that perpetuate the fantasy. So thank you, Peter, and until next time…
Photos: Rémi Dargegen for Classic Driver © 2014