Born in the U.S. to an American mother and an Irish father, he was raised in Ireland, educated at Eton, commissioned into the Army at the outbreak of World War One and, having been badly wounded in hand-to-hand combat, became a fighter pilot with the Royal Flying Corps. And all that before his 21st birthday.
The first Brit to win a Grand Prix in a home-grown car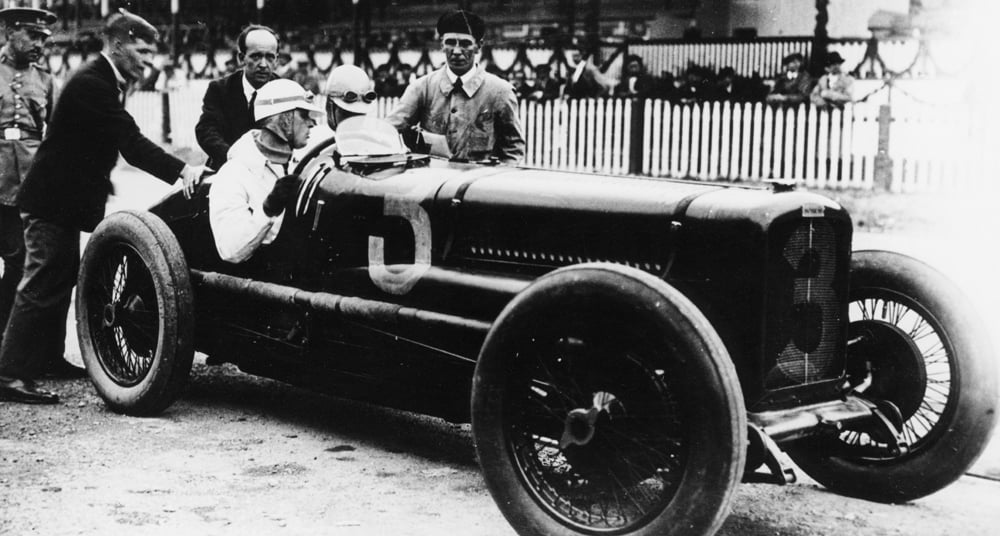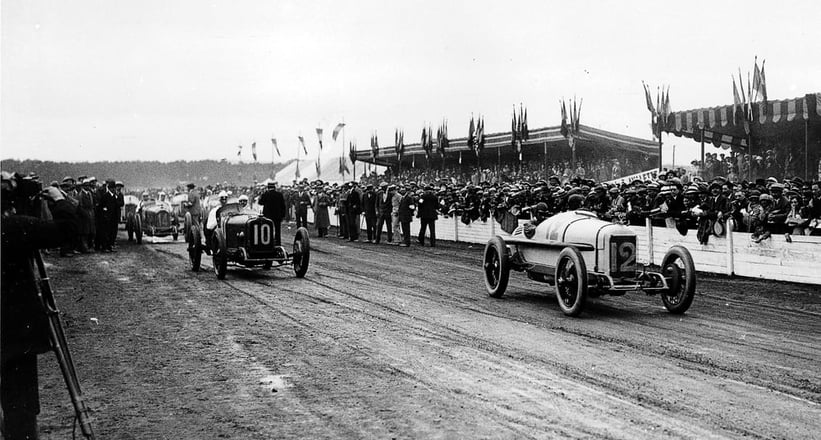 Post-War, his gung-ho attitude to life gave him the edge as a racing driver and helped him to win the inaugural Brooklands 200-mile race in 1921. More significantly, however, it made him the first Brit to win a Grand Prix in a home-grown car when he took the chequered flag in the French GP of 1923 behind the wheel of a Sunbeam. Remaining loyal to the marque, he set his first land speed record in 1926 driving 'Ladybird', a four-litre Sunbeam Tiger in which he scorched along the Southport sands at more than 152mph.
A short-lived glory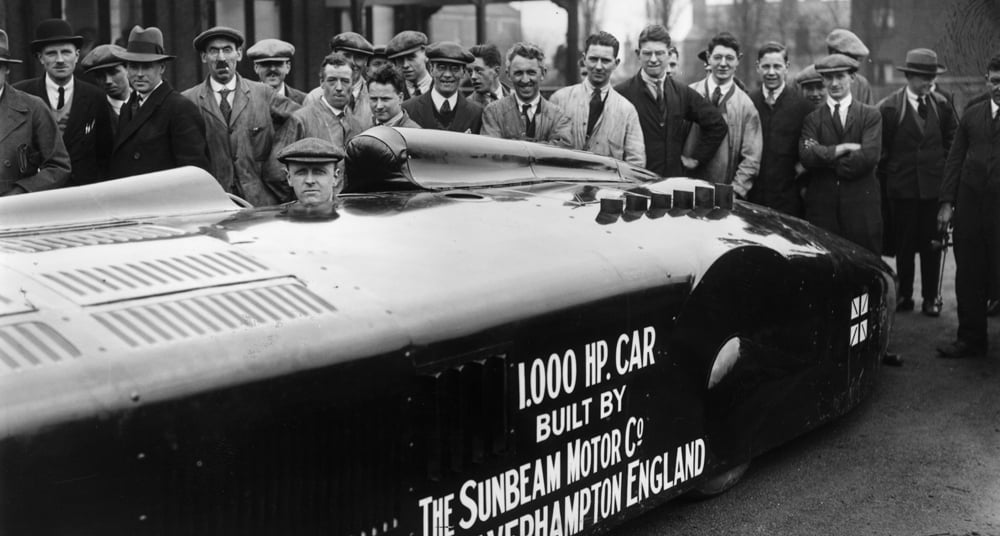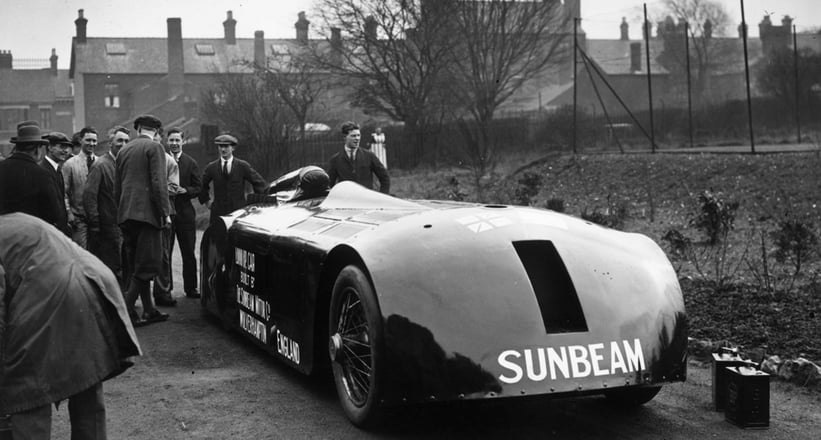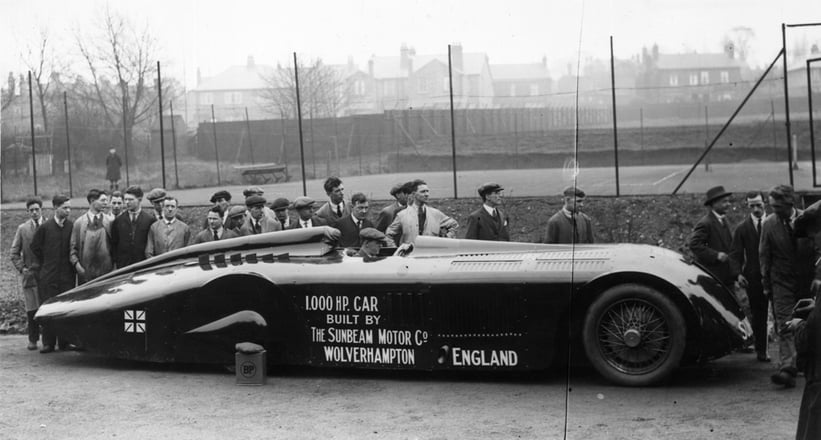 Segrave's glory was short-lived, however, as he lost the record just six weeks later, relinquishing it to Welshman J.G. Parry-Thomas who topped it by 17mph - but within the year, the indomitable Segrave had outdone both Parry-Thomas and Sir Malcolm Campbell by becoming the first person to break through the 200mph barrier in his 1,000 horsepower Sunbeam 'Mystery.'
Riding the Golden Arrow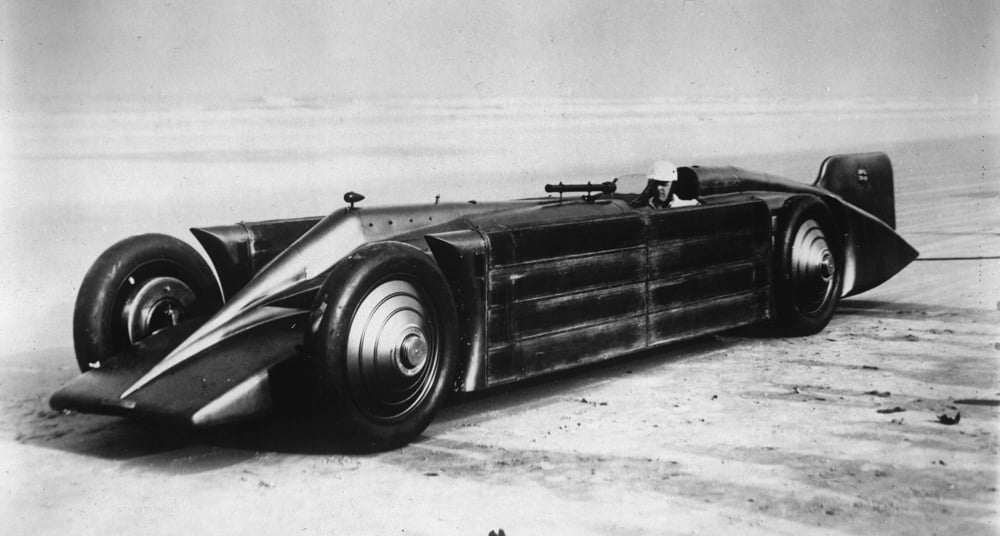 The car he's most associated with, however, is the remarkable Golden Arrow. I still remember encountering it for the first time, at Beaulieu's National Motor Museum in 1969. The true meaning of Segrave driving it to 231.45mph at Daytona 40 years before was somewhat lost on me, but I knew I was looking at something special. It was the hero's last attempt at being the fastest man on land. He was put off by witnessing the death of Lee Bible who rolled the Triplex Special at almost 200mph on Ormond Beach, Florida, just two days after the Golden Arrow record was established.
From land to water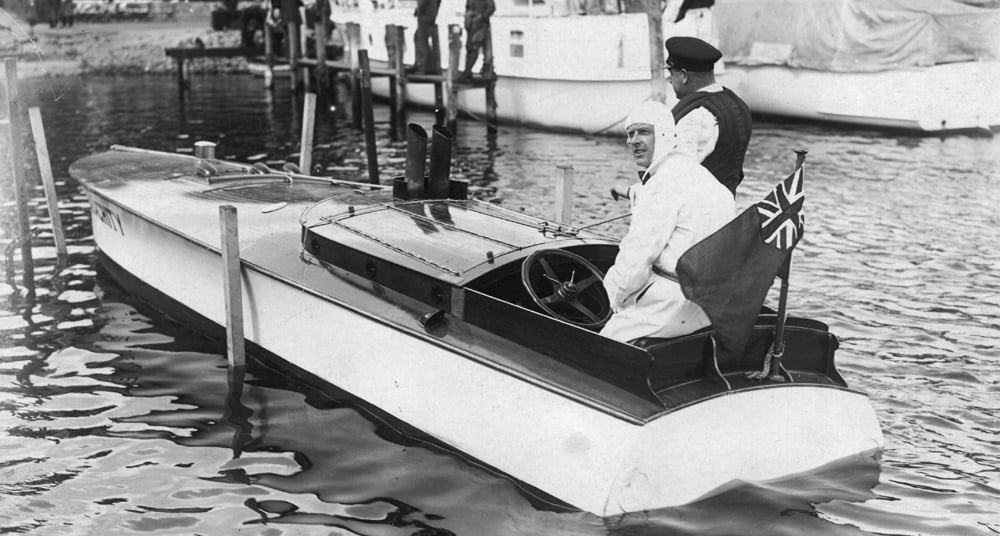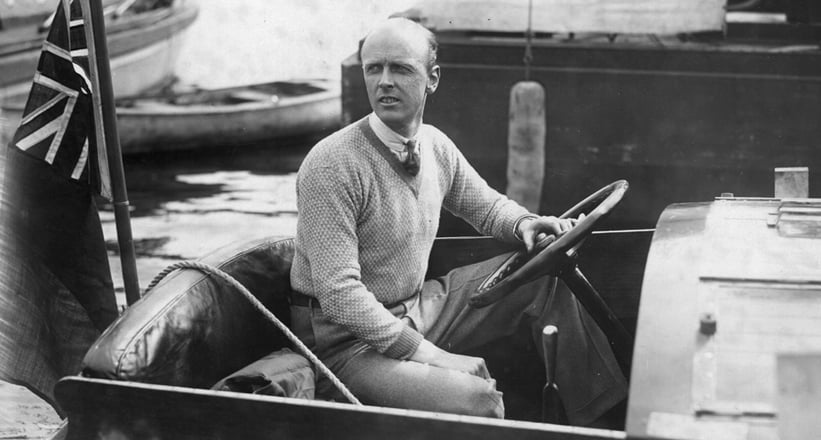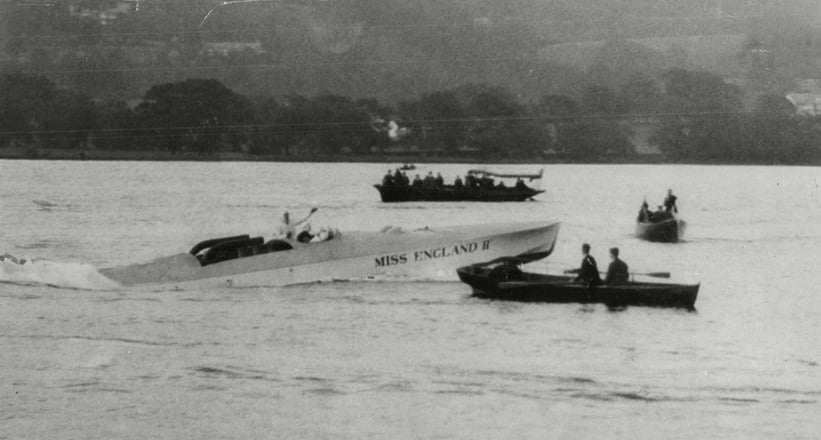 As a result, Segrave directed his need for speed towards the water, swiftly becoming the first person in nine years to beat U.S. water speed king Garfield Wood in a powerboat race. But it was, ironically, a boat that caused Segrave's demise. Just three months after giving up on land speed attempts he was killed when his 3,600 horsepower, aero-engined powerboat Miss England II capsized on Lake Windermere after making two runs at a record average speed of 98.76mph.
The date was Friday, 13 June. Segrave was just 33 years of age.
Photos: Getty Images / Rex