Classic Driver's million-euro Christmas wish list
How would you spend one million euros? It's a question that poses some tricky choices for those fortunate enough to face such a quandary. With Christmas looming, we asked the whole Classic Driver team to submit their one-million-euro wish lists from the Classic Driver Market…
Jan Baedeker, Editor-in-Chief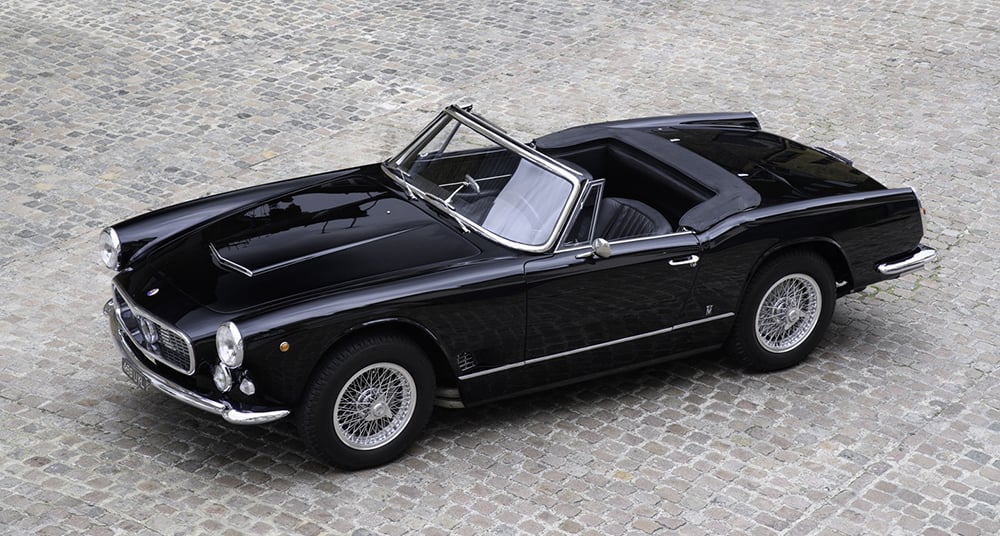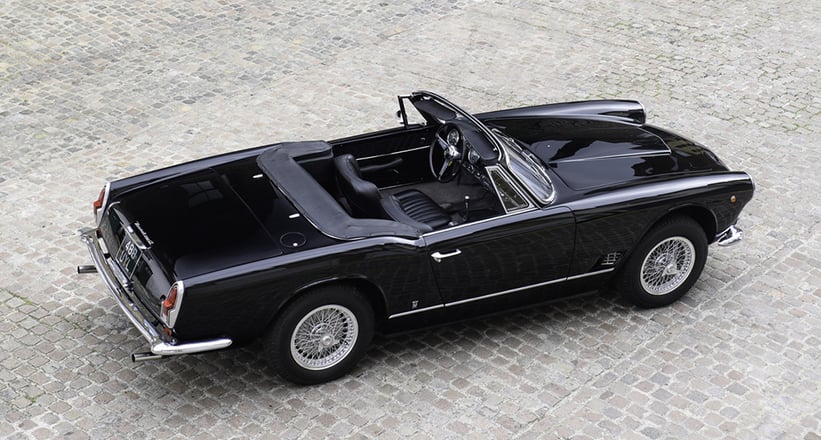 If I had received a euro for every time I lost my heart to a car from the Classic Driver Market this year, I'd be a very wealthy man. If I had to settle on just one, though, it would be this 1970s Italian diva currently for sale at Fiskens in London. Using the power of friendship (and a touch of string pulling), the all-black 1962 Maserati 350 GT Vignale Spyder should just fit inside the holiday budget. Should there be any left over, however, this vintage Jaeger-LeCoultre with an alarm complication should lead me stylishly back to reality in the New Year…
Alex Easthope, Deputy Editor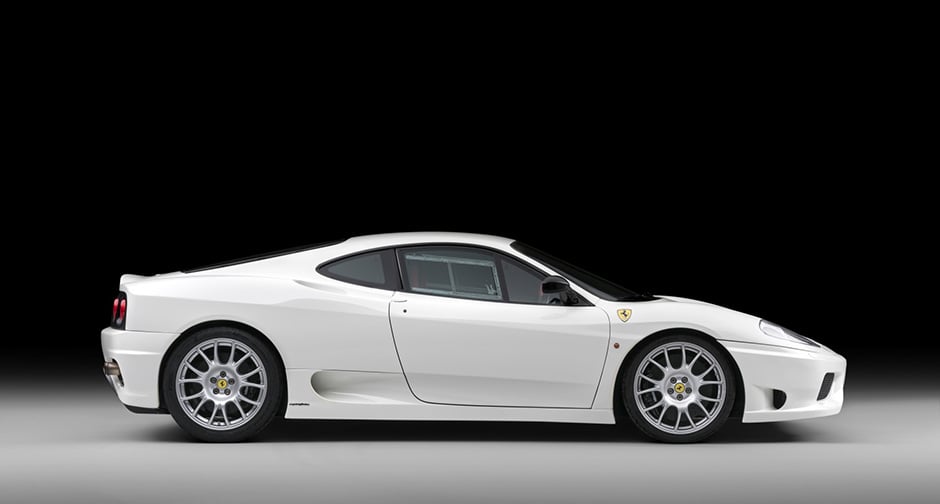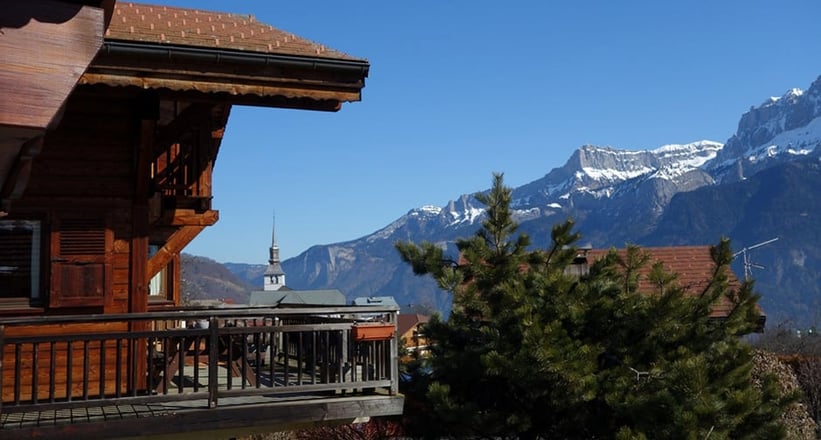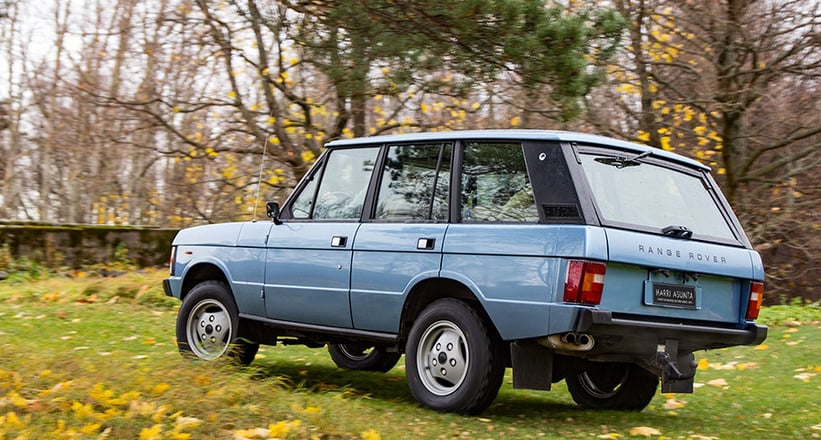 I'm a sucker for a Ferrari – always have been and always will be – but, seeing as most exotic Prancing Horses of old have bolted well out of sight of my magic million, I'd happily strap myself into this immaculate Bianco Avus 360 Challenge Stradale for a post-Christmas-dinner blast. To spare me from self-inflicted deafness (and make sure I'm home in time for the evening's cheese and port), I'd affix a Tudor Heritage Black Bay to my wrist, naturally in red to match the car's Tessuto interior. On Boxing Day, I'd tuck up the Ferrari and leave London in a classic Range Rover for this gorgeous chalet in Cordon, the 'balcony of Mont Blanc', and ski into the New Year.
James Bannister, Staff Writer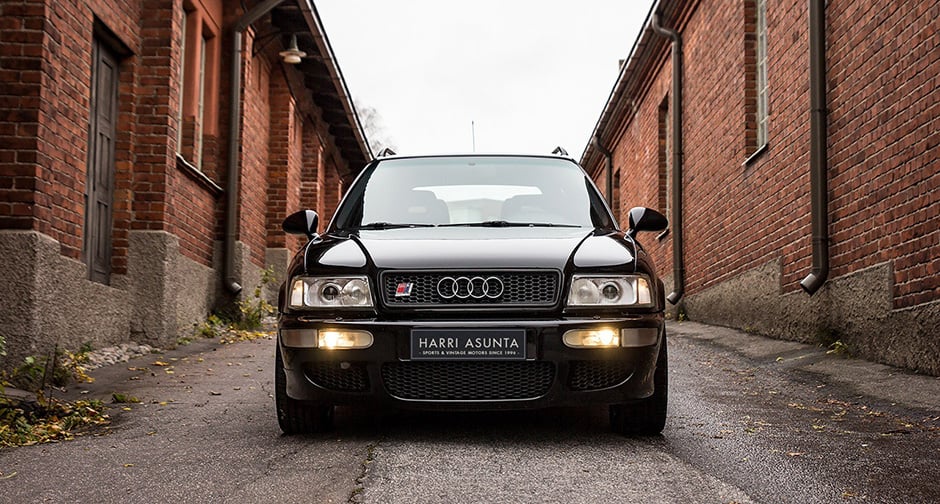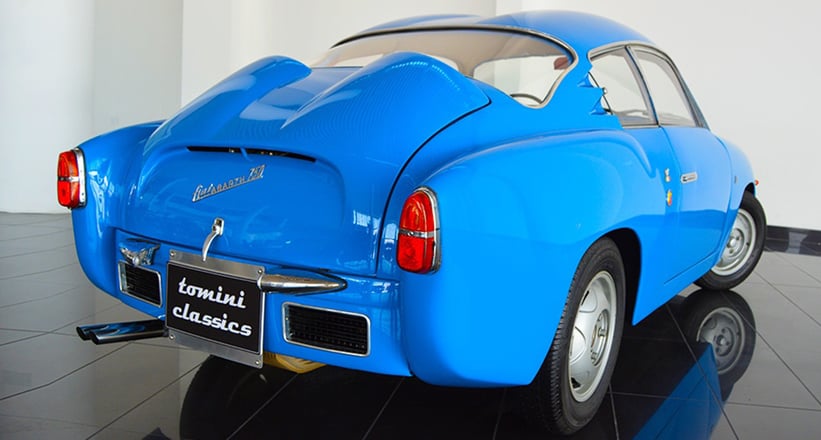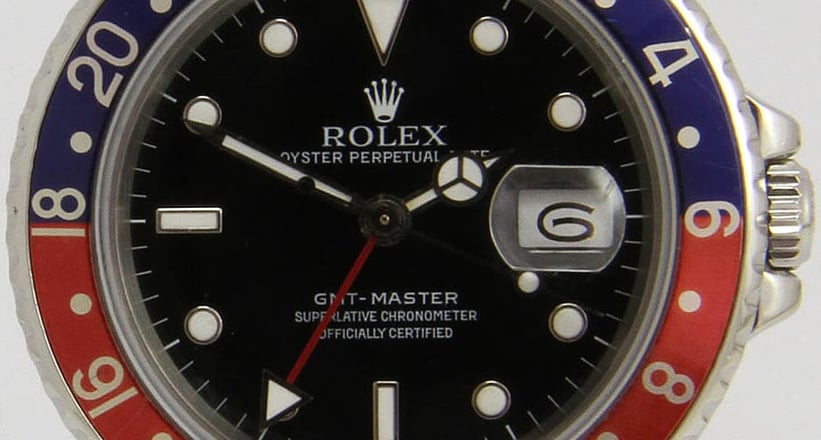 For the long drive north to Scotland where I'll be spending my Christmas, this menacing all-black Audi RS2 is arguably the ultimate car for the job. Once I arrive, however, I'd switch into the stunning Zagato-bodied Abarth 750 GT 'Double Bubble' for a spirited blast on the scenic roads that snake towards Gleneagles, where I'd take great pleasure in disturbing the festive peace. In my downtime, I won't be playing board games or napping, though, but instead filling out my Mille Miglia 2017 application for this Aston Martin DB2 – the perfect gentleman's GT for the arduous 1,000-mile journey. All the while, I'll be keeping fantastic time with a 'Pepsi-bezel' Rolex GMT Master from my birth year, which has no doubt aged better than I have…
Alexandra Felts, Freelance Writer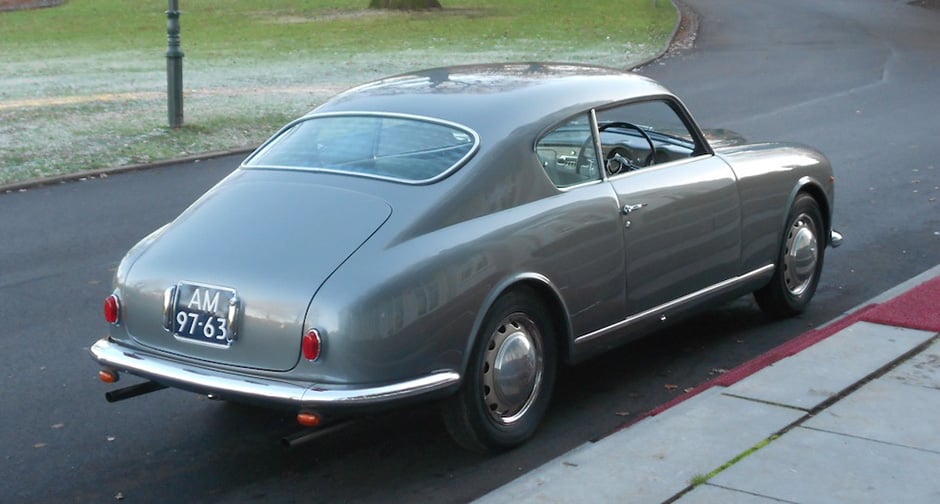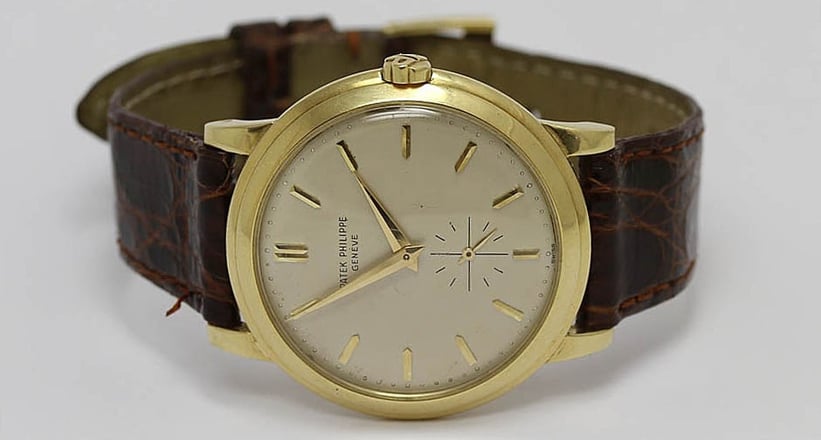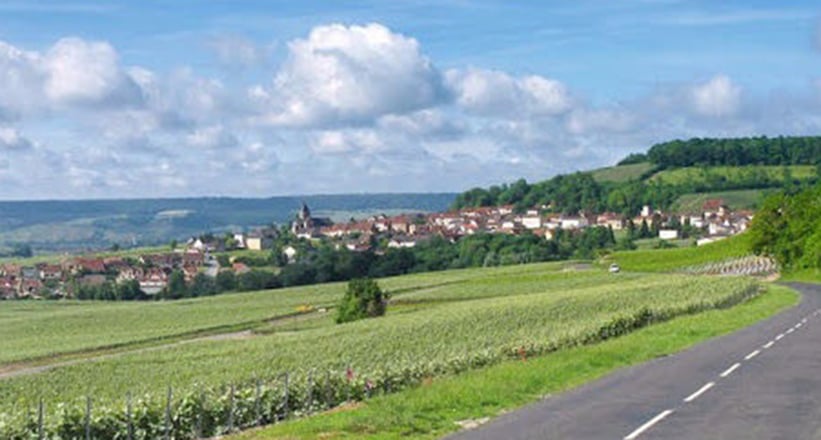 When a harried elf dropped by with my million via Claus & Company at the North Pole, he suggested I think outside the box (he had been packing boxes with his merry band since late August). Gladly, there's nothing like jumping out of boxes for a fresh start. I've always thought it might be fun to be a vintner, never mind that I don't know the first thing about oenology. I shall acquire the AOC Champagne Vines in the Marne Valley and tell all my friends they will be helping me to harvest grapes. In between giving the bottles a twist (I know that much), I shall have a look at the gorgeously purist Patek Philippe Calatrava from 1955, which I bought with the elf money to be on time for my meetings with the AOC board. The august circle will most certainly be appalled by its latest member, but if I took them for a jaunt with my beautifully restored, low-mileage and Mille Miglia-eligible 1954 Lancia Aurelia B20 GT Coupé, they might offer a morsel of advice. To get around their property in the Marne Valley, others might choose a stylish SUV. Not me. I have my sights set on this low-mileage 1965 Porsche 356 coupé in stunning condition. And while my vines are doing their thing, I'll just head down to the Alpes Maritimes to revisit my favourite roads of the Rallye Monte Carlo.
Thomas Imhof, Freelance Writer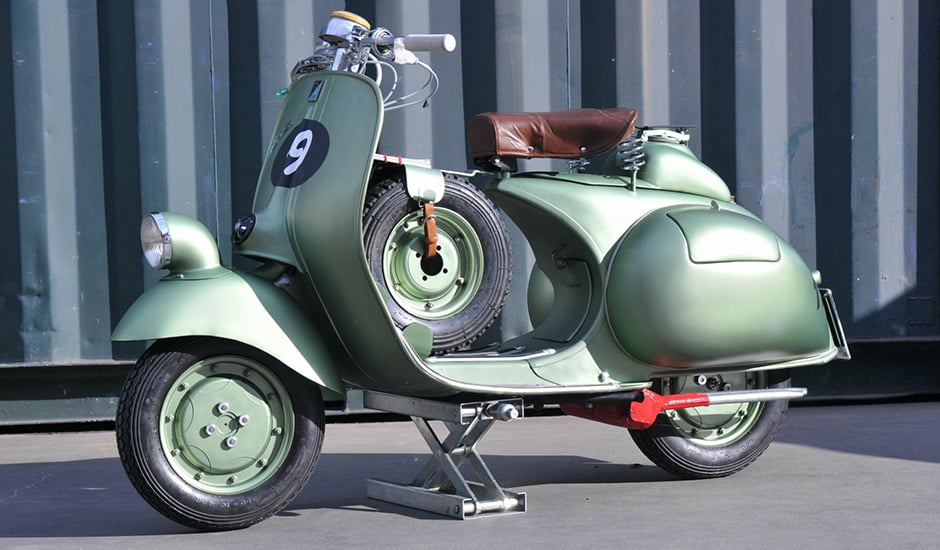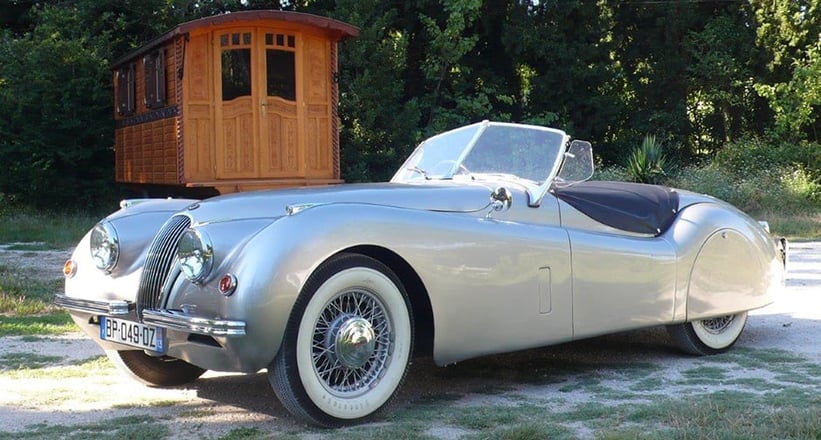 Seeing as my role as a freelancer does not tie me to a specific area, I'd snatch the opportunity to move to this charming hideaway south of the Dordogne valley. For day-trips down to Monte-Carlo or Menton, I'd take this gorgeous Jaguar XK120 OTS, which is no stranger to the south of France, having been ordered new by a man from Nice with exceptionally good taste. For early morning visits to the local baker or afternoon trips to the bar for a Pastis, I'd climb astride this fun Vespa Six Days. And because flying to far-flung destinations is overrated, I'd like to spend my holidays cruising along the waterways of France – particularly the Canal du Midi – in this majestic steel Nicolaas Witsen yacht from 1947. All I'd need to find is a suitable anchorage…
Photos: Various Classic Driver dealers
Feeling inspired? Just like us, you can agonise over what to pick from the Classic Driver Market for a million euros, be it real or figurative.