Classic Life Selected: Tanner Krolle 'Albany' iPad holder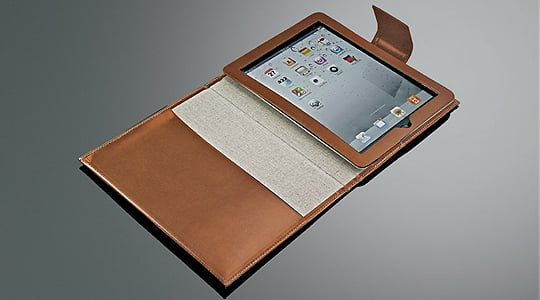 In the first instalment of a pre-Christmas gift guide, we asked our friends at the famous London leathergoods store for seasonal inspiration.
The recently announced iPad holder is just the thing for those winter nights, sat in a comfy armchair, glass of Scotch on one side, faithful dog at your feet and the latest issue of the Classic Driver newsletter on the iPad's screen.
Tanner Krolle's 'Albany' iPad holder is hand-crafted in Cognac, vegetable-tanned bridle leather (with a wipe-clean lining in resin-backed linen) and its internal frame is specially designed to both protect the device and to fold to vertical for easy typing or viewing on a desk.
A gusset on the left-hand side is handy for small bits of paperwork (foreign currency, betting slips and scribbled phone numbers; you know).
Cut-outs in the leather allow easy access to the dock connector, on/off button, headphone jack and volume control.
Price: £475.00. For further information, visit www.tannerkrolle.com.
Text: Classic Driver
Photos: Tanner Krolle