Classic Life Selected: Christmas presents from the Gauntlett Gallery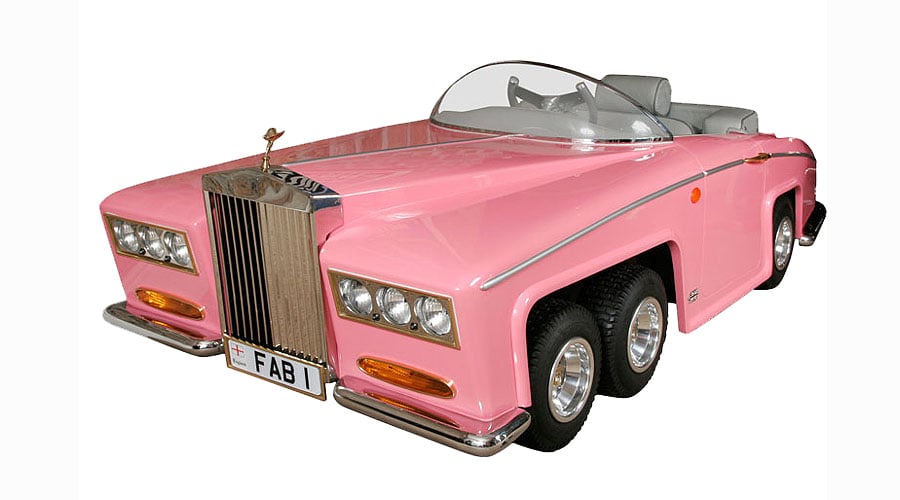 What do you call a man who can supply you with an 'oversized men's brogue shoe', a model of Lady Penelope's Thunderbirds FAB1 Rolls-Royce, or an Art Deco original Zeppelin clock? Richard Gauntlett, that's what, and in addition to these somewhat esoteric items, the Pimlico gallery has many other gift ideas for the last-minute shopper.
As a static display for the average Classic Driver's 'den', the 1/2 scale (child-size) model of Lady Penelope's six-wheeled Rolls-Royce might be a little too La Cage aux Folles for some; however, there's no denying its high-quality workmanship and fine detailing.
Maybe 'Into The Black', a screen-print by Conrad Leach (whose exhibition 'Paradise Lost' is currently showing at the Gauntlett Gallery), might be more to your taste and just the thing for the study or office wall. An edition of 250, the 40in x 24in hand-pulled screen-print depicts Malcolm Campbell at Daytona Beach in 1931, driving at over 250mph to take the World Speed Record.
For further information, visit www.gauntlettgallery.com
Text: Steve Wakefield
Photos: Gauntlett Gallery