Classic Driver Dealer: Martin Chisholm


"There are so many dealers out there who specialise: they focus on E-types or Aston Martins, or Rolls-Royce or Bentley. We specialise, too, but not in a specific marque. We just look for cars which are that bit different; something out of the ordinary."

So says Martin Chisholm of the company which bears his name. But when Chisholm talks about extraordinary cars, it's not simply a matter of high value. Rather, it's a car that can claim to be outstanding in its own category. Take the just-sold Fiat Dino Spider on the company's website: "The Dino is not, in itself, a very rare car but this example is exceptional. The condition is superb and we like a thick history file, which this car certainly has.

"We have cars in stock from £30,000 to over a million but I'd rather have empty space in the showroom than accept anything second-rate. We wouldn't, for example, have an E-type Jaguar unless there was something unusual to commend it. We did have a DB6 in here recently – but this was a DB6 which had belonged to Innes Ireland and had a service history from new."

Likewise, the R-type Continental which is currently for sale not only has a service history back to 1953, but was sold new that year to Stanley Sears, "probably the first serious car collector in England". The Bentley has a whole host of factory extras, including lightweight seats and additional instrumentation.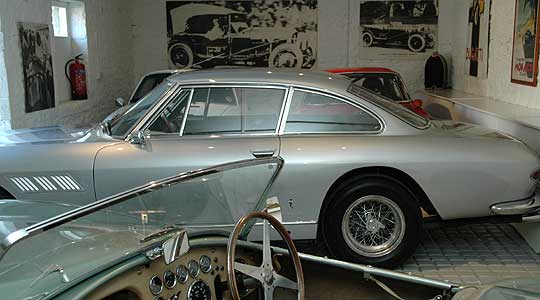 Before setting up the business in 1998, Chisholm spent many years with some top auction houses, including Christie's and Sotheby's, and it was this which honed his ability to spot the cars with that extra 'something'. William l'Anson, who works alongside Chisholm, also has auctions experience: he spent time in the car department at Bonhams.

"It's easy to get stock," says Chisholm, "but it's hard to get quality stock. A background in auctions means you've seen a great many cars over the years, and you learn to recognise quality. Contacts in the auctions business are also a huge help when it comes to sourcing cars. We know where the best cars are…"

Another model on the website which caught my eye was the ex-Phil Hill 1953 Sebring 12 Hours Ferrari, no less, a 2.7-litre V12 Tipo 225S Barchetta with coachwork by Carrozzeria Alfredo Vignale. Now reunited with its original engine, the car is immaculate throughout – and there are extensive pictures on the site to back this up.

In fact, the Martin Chisholm website is rather like browsing the pages of a top-end classic car magazine. For example, if the elegance of pre-War motoring is more your style, how about the 1934 Rolls-Royce 20/25 sports saloon, by Park Ward? 'Retaining its original Art Deco interior with matching fitted luggage, sliding sunroof, and seat back accoutrements,' explains the website, this Rolls-Royce is 'meticulously maintained and a pleasure to drive…' I'd agree it's a cut above the average.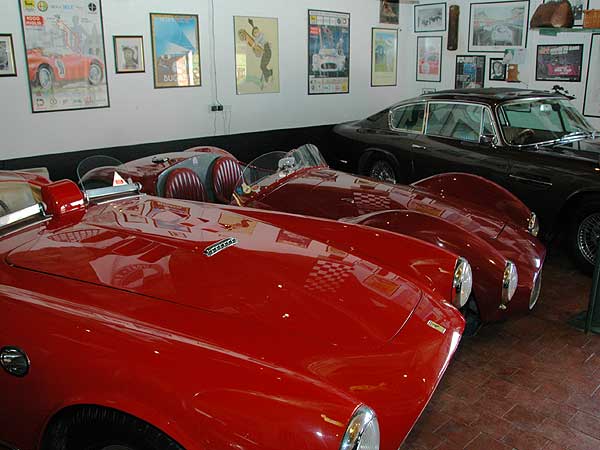 So who is Martin Chisholm's typical customer? "We look after a number of people with fairly large collections, which means we know what they like – and also where the gaps are in their collections." Hence a lot of cars never make it to the website. "The Fiat Dino, for example, has been sold to a man who's never seen it, but he knows we only deal in the best. If we were to sell someone a lemon, and they came back to us in a year's time wanting to sell the car on, it would put us in an extremely embarrassing situation. So we only sell cars that we'd be happy to see again."

Based in a beautiful part of the countryside, about 10 minutes from Stow-on-the-Wold, Martin Chisholm Collectors Cars will soon be opening a classic car storage facility, alongside the dealership.

See www.martinchisholm.com.

Please click HERE to see all the Martin Chisholm Collectors Cars Ltd cars for sale in the Classic Driver car database.


Text: Charis Whitcombe
Photos: Classic Driver
---
ClassicInside - The Classic Driver Newsletter
Free Subscription!