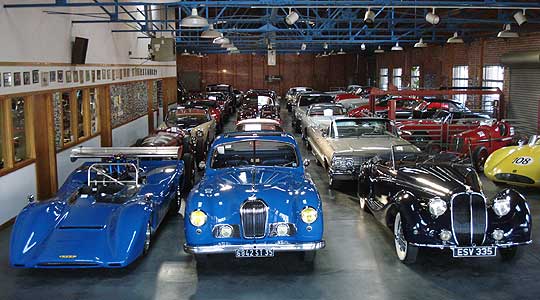 With the exchange rate as it is, buying direct from America currently has strong financial appeal. This makes it particularly intriguing to browse through the inventory of road and race cars offered by Fantasy Junction, based in Emeryville, California.

I clicked on the 'sort by price' button and saw a list which starts at the 'cheapest' end with a 1963 Porsche 356 C Cabriolet racer, a C coupe converted for historic racing and – without an engine – offered for $US18,500. Skimming right to the other end of the list brings up a 1967 Ferrari 365 California Spyder on sale for $US1.1m. This particular car, we're told, was among the very last California Spyders produced, and one of just two that were not originally constructed with pop-up fog lights (although they have been retro-fitted). To quote the Fantasy Junction website: "…with the 250 series California Spyders fetching $2.0 million or significantly more, this very limited production, covered headlight example is a fantastic buy at just half the price."

There's a great variety of road and race machinery between these two ends of the price spectrum and, keeping that exchange rate in mind, it's well worth a look.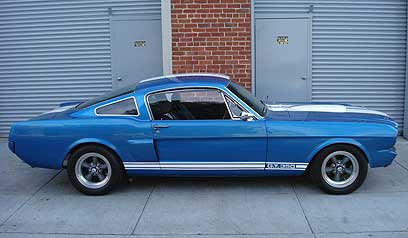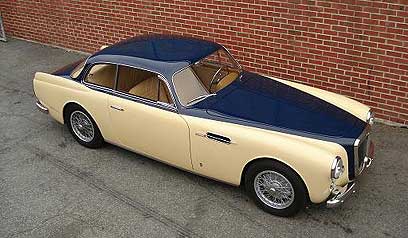 Fantasy Junction is owned by Bruce Trenery. He acquired the business back in 1976, and over the last 30 years has built up a reputation for integrity around the world. Bruce's love of cars and motor racing has also been inherited by his son, Spencer. As well as working at Fantasy Junction, Spencer is heavily committed to professional sportscar racing, most recently in the American Le Mans Series and international endurance races such as the Rolex 24 Hours at Daytona (most recently in 2006-2007), as well as the Nurburgring 24 Hours for the past 6 years.

The Trenerys' genuine enthusiasm for all things automotive is evident in all they do. The personal car collection of Bruce and his wife Carolyn, for example, includes such collectors' items as Ferrari 330 GTC, 246 GT and GTS, Alfa Romeo Giulia, Sunbeam Tiger, BMW M3, Fiat 600 and, for racing, an Alfa 8C, Lola 596 CSR, Chevy 'Cannibal' World Sports Car, and Acura RSX-R.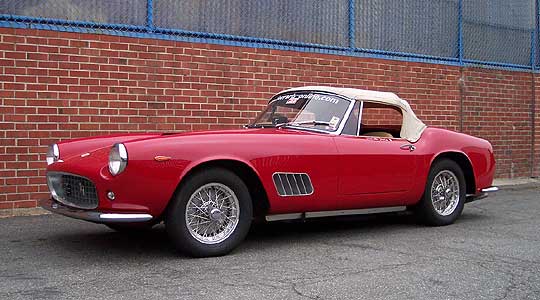 Talking of enthusiasm, when you visit the website, take the time to view the podcast via the link at the bottom of the home page – always assuming you have decent broadband access. (Not only is America currently notable for a favourable exchange rate, it's also way ahead of the UK in terms of download speeds. This podcast is not small.) Here you will see the character team manager from the Walt Disney and Pixar Animation film 'Cars', talking about the team's visit to Fantasy Junction and giving you a glimpse of some of the stock. It's a wonderful piece of footage with some amusing comments in the background, such as: "A Jaguar; yes, it's an XK120… Hmmm, it smells British." As the podcast says, the dealership is called Fantasy Junction because, "This is where you can have your fantasy."

Please click HERE to see all Fantasy Junction's cars for sale in the Classic Driver car database.

For further information on Fantasy Junction, please visit www.fantasyjunction.com .


Fantasy Junction
1145 Park Ave
Emeryville
CA 94608, USA
Phone: +1 510 653 7555
Fax: +1 510 653 9754
Email:

[email protected]
Text: Charis Whitcombe
Photos: Fantasy Junction
---
ClassicInside - The Classic Driver Newsletter
Free Subscription!