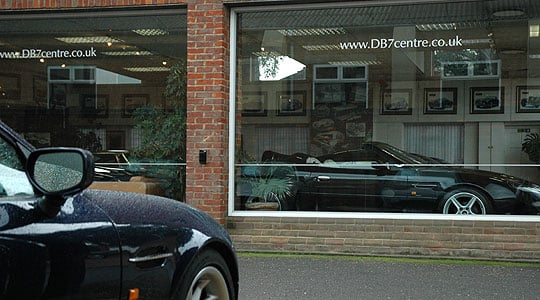 As soon as they pick up the 'phone, you feel at ease. If you half-expect a stuffy response from such an esteemed company, you'll be surprised. But this doesn't mean they don't know their business. In 2004, the Hemel Hempsted-based Chiltern Aston Centre became one of only 11 dealers in the world to be awarded 'Heritage' approval by the Aston Martin factory.

"This means we have satisfied Aston Martin on our standards of workshop, training, parts supply, customer care and so on" explains Managing Director Derek Campbell, "in the same way a main dealer would for new cars. Every model ever produced by Aston Martin, excluding the current range, we look after to a factory-approved standard. And since 2005, we've also had official factory approval as an Approved Category "B" Aston Martin Repair Centre."

The unique thing about the Centre is that the approved body shop runs alongside everything else. Campbell says he dislikes the phrase, but it's a true 'one-stop-shop': "We also have an open-house policy. Whether you're buying a car, booking one in for service or repairs, looking for parts – or having your Aston worked on in the body shop – you're welcome to look around. You can see our workshops, visit the parts department, watch your car being fixed, in much the way the factory itself used to operate."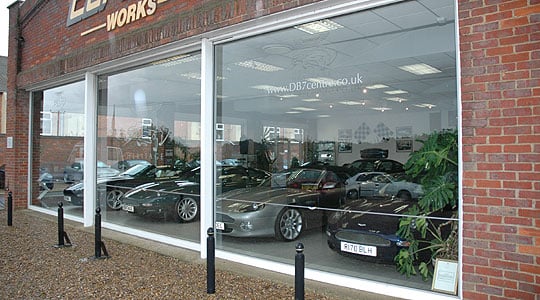 The parts department has around a quarter of a millions pounds' worth of stock and if they can't provide the part you want immediately, the Centre has the facility to ship any part, from the factory, for next day delivery. Across the world.

The calibre of the work carried out is exemplified by the DB7 GTS. Back in 1996, Aston Martin Sales in Mayfair commissioned the company to build a series of seven special-edition DB7s to be known as the GTS, originally for a Goodwood presentation. The Chiltern Aston Centre designed and manufactured carbonfibre bonnets and stainless steel grilles plus plenty of other features for the special-edition model. Says Derek Campbell: "They were so pleased with the result that they decided there wouldn't be seven cars, after all. They wanted us to carry on building them and they'd be marketed as an enhancement package. The package was then adopted by the rest of the country, recognised by the Owners' Club; and to this day we still carry out that conversion. We've completed around 60 cars now; both 6-cylinder and 12-cylinder, and in 1999 we facelifted our enhancements to produce the GTS 2.

"The grilles, with stainless steel mesh, sit further back than a modern grille and are very traditional in appearance. They've proved very popular, so much so that we've subsequently been commissioned to create them for later cars. So we now make grilles to fit the Vanquish, the DB9, and now the small V8 as well."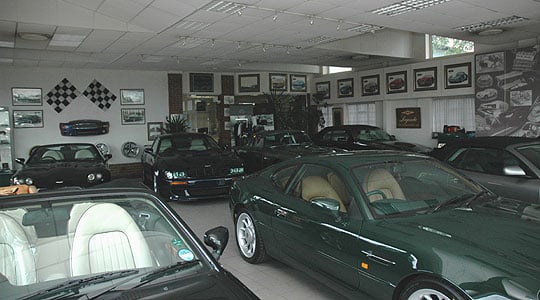 The friendly atmosphere at the Chiltern Aston Centre comes from the top down. Derek Campbell himself is not only very approachable, he also knows his Aston Martins. He worked his apprenticeship at the Aston Martin factory where, from 1980, he spent 12 years. Campbell then stayed in Aston Martin sales until 1999 when he came to the Chiltern Aston Centre.

The company strapline, he tells me, is 'the customer matters; the product matters' and it's more than mere lip-service. It's easy to believe his claim that it's a happy place to work. You can sense that from the moment the 'phone is answered.

Please click HERE to see all Chiltern Aston's cars for sale in the Classic Driver car database.

For further information on Chiltern Aston sales, please visit www.chilternaston.co.uk.


Chiltern Aston Centre
Ley Hill Road,
Bovingdon,
Hemel Hempstead,
Hertfordshire HP3 0NW
UK

Tel: +44 (0)1442 833177
Fax: +44 (0)1442 834800
Email:

[email protected]
Text: Charis Whitcombe
Photos: Classic Driver
---
ClassicInside - The Classic Driver Newsletter
Free Subscription!