Classic Driver's Guide to the Moon: The moon buggy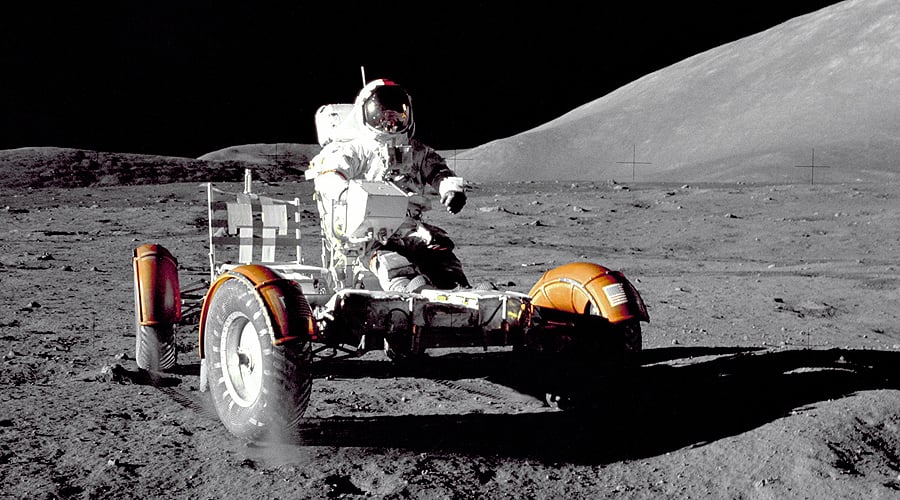 If you're searching for an unusual barn-find, untouched and ripe for restoration, you might want to consider an LRV. Three of them are known to exist, all with extensive history files and plenty of provenance. The only drawback is that they are on the Moon.

And it's a case of buyer collects.

The LRV (Lunar Roving Vehicle) – more commonly known as the moon buggy – was developed for the American Apollo programmes in the early 1970s. Three buggies were built, for missions 15, 16 and 17, and after they had fulfilled their tasks they were left to gather moon dust, far from home.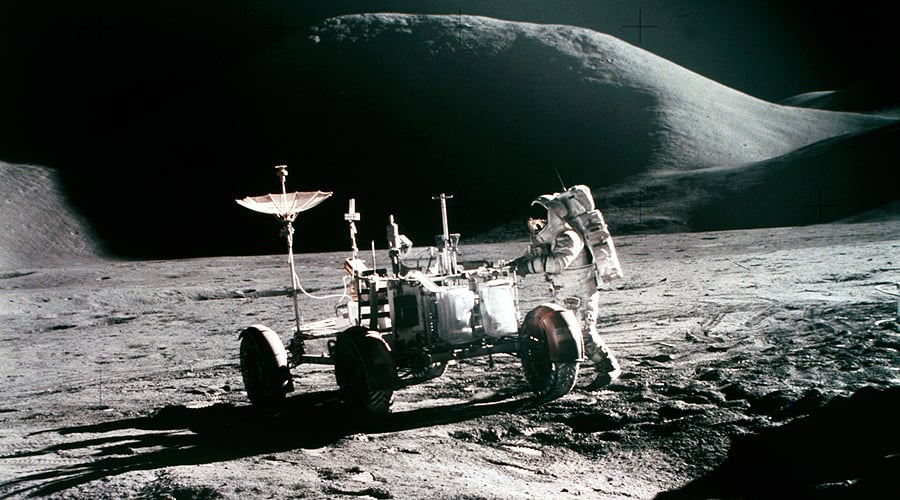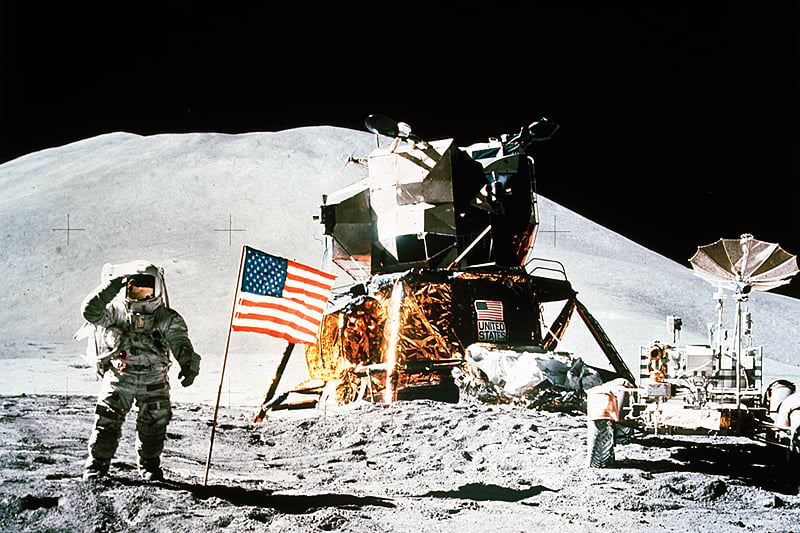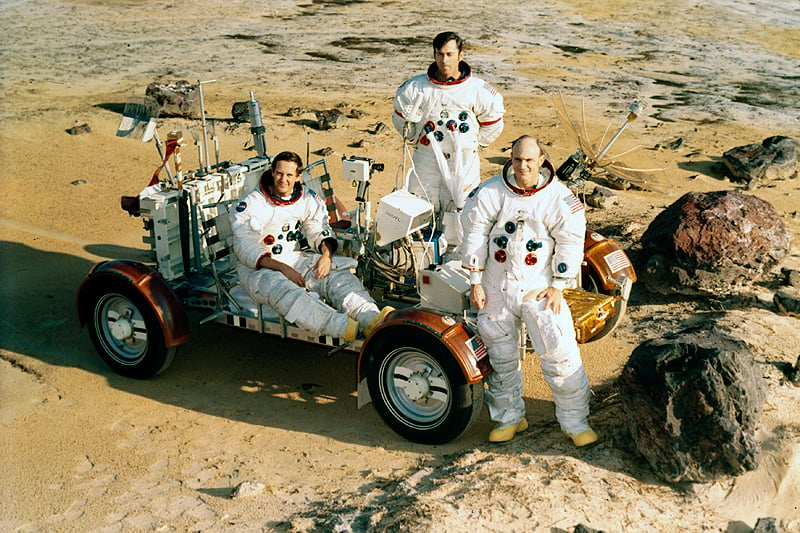 Road-test-wise, we doubt we'd be particularly impressed by the battery-powered LRV's performance figures, but the four-wheeled, two-seater buggy would no doubt have plenty of traction. Luggage space, meanwhile, seems sufficient for plenty of weird equipment and lunar samples.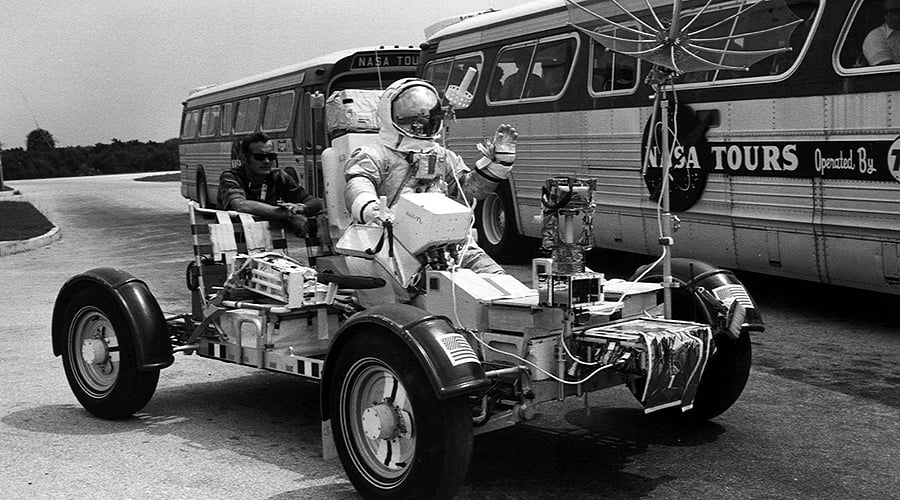 Aside from the difficulty of transporting your LRV to the restorer of your choice, however, another drawback is the price. We have to assume this would be 'Estimate on Request' – from NASA. As a rough guideline, when the first Boeing-built LRV was delivered in 1971, the purchase price was put at around $38 million.
Text: Charis Whitcombe
photos: Getty Images