Classic Car Auction 2008–2009 Yearbook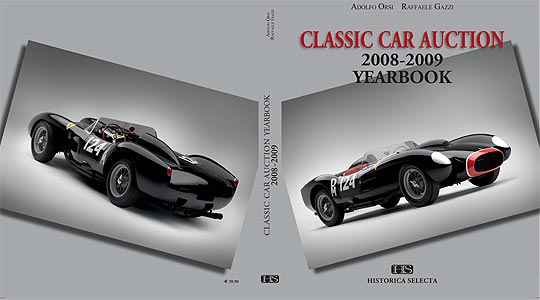 Well, we got through it. 2009, that is – and the best guide to collectors' car prices at auction has just been published by Adolfo Orsi and Raffaele Gazzi.
The annual summary of classic car movements should be on every serious collector's bookshelf. As with previous editions, the book starts with pithy market analyses from the heads of the world's leading auction houses. Yes, prices have come down (in some cases by quite a lot), but if you have a car with 'no stories', elegant, original bodywork and rarity it will be as desirable as ever.
Makes and models that were overvalued have taken what our friends in the City would describe as a 'correction'.
That most collectible marque, Ferrari, is a case in point. During this period it supplied the most expensive car sold at auction (RM's Maranello Sale 1957 250 Testa Rosa 'Pontoon' for $US12,193,236), one of 313 Ferraris offered at auction (vs. 296 the previous year), of which 63 per cent sold (down from 66 per cent).
The average price achieved for Ferraris at auction dropped from $US564,000 to $US486,000.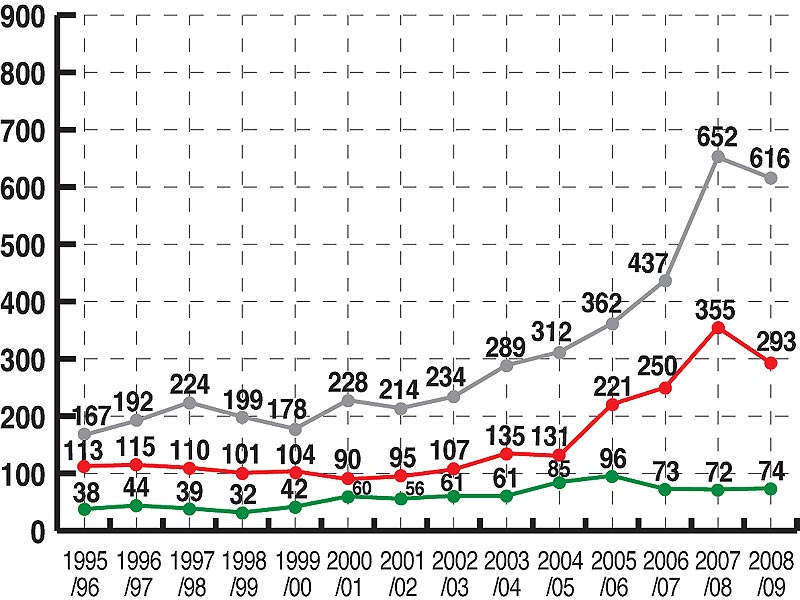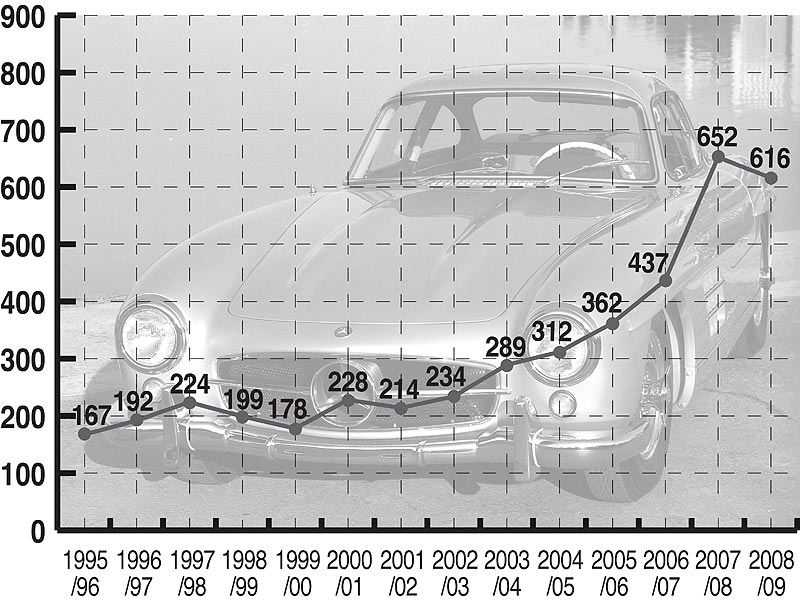 The charts give way for a Top Ten of highest-valued cars sold - with in-depth descriptions and high-quality photos - before a full summary, by marque, of the season's saleroom results. All prices include buyer's premium. The tricky exchange conundrum is solved by conversion into the relevant £Stg/$US/Euro rate on the day of the sale.
From Abarth to Zimmerli, the yearbook lists 3458 classic cars (including 'Not Solds') that have come under the hammer. There are many illustrations in b/w and colour.
Finally, the last chapter is an all-colour Top Ten, by year, of the highest-selling 10 cars per year. This breakdown starts with a 1912 Rolls-Royce Silver Ghost ($US1,762,500 in 1993) and finishes with RM's black 250 TR. I wouldn't have said 'no' to the 1959 Maserati Tipo 61 for $US370,767 in 1995...
The Classic Car Auction 2008-2009 Yearbook costs £39.90/39.90 Euros and is available from specialist booksellers. For further information, contact [email protected].
Text - Steve Wakefield
Photos - Historica Selecta s.r.l.
---
ClassicInside - The Classic Driver Newsletter
Free Subscription!