Circuit Driver Magazine Free Track Day Offer
Circuit Driver magazine in association with BookaTrack.com is pleased to bring you the best track day offer of the year: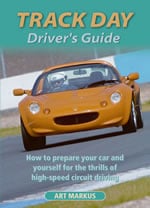 • Sign up for a 2-year subscription at £65.99 (UK)* before 31st July 2004, saving £9.99 on the regular annual subscription rate.
• Get 24 monthly issues of Circuit Driver, essential reading for circuit users with the most comprehensive track day and test date diary available.
• Get a free copy of The Track Day Driver's Guide by Art Markus, worth £14.99.
• PAY NOTHING for your first BookaTrack.com track day!

*Europe £87.99, Rest of World £111.99

That's right, you did read that correctly! Because BookaTrack.com are so confident you will enjoy their events, they are offering Circuit Driver subscribers taking up this offer your first BookaTrack.com track day absolutely FREE!

• To qualify you must be a new BookaTrack.com customer who has never attended one of their track days or purchased goods from their website
• Venue and date will be allocated based on space availability by BookaTrack.com
• A large take up is expected, with spaces allocated on a first come first served basis, so the sooner you register the sooner you'll be on track.

Not sure you want to take your own car on track? Don't worry, BookaTrack.com have the choice of Caterham Superlights and Lotus Elises to hire. Details available on their web site.

HOW TO TAKE UP THIS OFFER:

1. Call +44 (0)1379 897200 today and subscribe to Circuit Driver, quoting BATOFFER, or subscribe online at www.circuitdriver.com

2. Once the subscription has been processed (usually within 2 working days) you will then be given a five-digit subscriber number.

3. Go to www.BookaTrack.com and register for free as a new member.

4. Email [email protected] quoting your 5-digit Circuit Driver subscriber number requesting your free first track day.

5. You will then be notified of available places on forthcoming BookaTrack.com track days by email.

TERMS & CONDITIONS
(Available online at www.circuitdriver.com)

• You must follow these instructions to ensure allocation of your place.

• Due to the expected uptake on this offer and corresponding administration requirements, BookaTrack.com will only respond to email enquiries regarding this offer.

• A limited number of free places will be made available per BookaTrack.com event until all participants have been accommodated. Once you have registered for your place, you will be given the option of forthcoming events to choose from.

• If all places are filled during the 2004 season, availability will be carried over to 2005.

• Whilst BookaTrack.com will try to accommodate two or more friends taking up the offer on the same day, this cannot be guaranteed, and is subject to availability.

• The offer only applies to new BookaTrack.com customers who have never attended a BookaTrack.com track day or purchased goods from their website.

• Closing dates: you must have subscribed to Circuit Driver magazine by 5pm on 31st July 2004, and registered for the free track day with BookaTrack.com by 5pm on 6th August 2004. If you miss the dates you'll get your magazine and book, but won't be getting your free track day!

• You may not assign your place.

• Please allow 14 days for delivery of The Track Day Driver's Guide.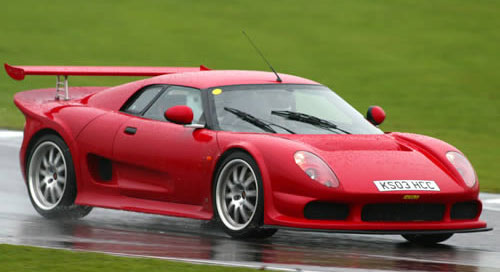 Photos/Text; Circuit Driver