Caterham Seven goes Down Under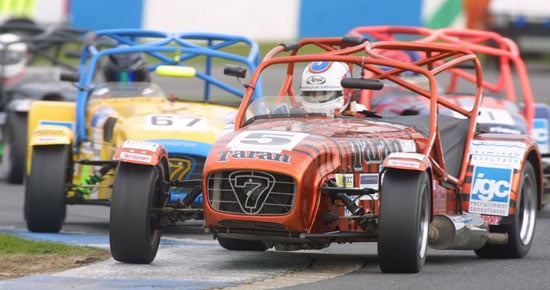 Caterham's legendary Seven sportscar returns Down Under to Australia next month for the first time in six years. The Surrey based firm has received the green light to begin exports of the two-seater after meeting the latest Australian Design Regulations.
Two versions of the popular Roadsport model, a 1.6-litre and 1.8-litre VVC, will be launched via Caterham's distributor in Sydney. The K Series engines develop 115bhp and 160bhp respectively.

In keeping with its phenomenally successful motorsport programme, which now spans nine countries, the reintroduction of the Seven will be celebrated with the launch of a new one-make endurance motorsport programme in Australia.
Powered by the lightweight Honda Blackbird superbike engine, the debut series will consist of a multiple-driver four-hour endurance race.
"The format offers competitors more track time than any other championship in Australia with the possible exception of the V8 supercars. Not only does it give drivers plenty of track time, it provides the ideal platform to show-off the acclaimed dependability of the Seven in the heat of competition," explained Simon Nearn, managing director of Caterham Cars.
The free-revving 170bhp Blackbird unit will be mated to a 6-speed sequential gearbox. The series will be organised by Sydney based Sterling Motorsport.
Nearn added: "We've always had a popular following from sportscar lovers Down Under and to be able to supply to Australia once again is fantastic news for us and them. Once again, the unique combination of the Seven's road car dynamics and cost effective motorsport programmes have helped develop new and important overseas markets".
Caterham expects to sell upwards of 30 cars in the first year.
Text/photos - Caterham