Your once-in-a-lifetime chance to own the entire Bertone collection
Last year saw Bertone let out its death rattle, and finally succumb to the harsh realities of today's automotive industry. Now, the design house's entire collection of concepts, prototypes and production models will be auctioned off as a single lot by the company's liquidators…
Production models included in the 79-car roster include a Lamborghini Miura S, a Lancia Stratos and Alfa Romeo Giulia SS – but perhaps of more interest to those with Bertone-themed collections will be the list of prototypes and concept cars that, until now, have been locked into the company's collection from their inception. These include the 1976 Ferrari Rainbow, the 1977 Jaguar Ascot, and the 1988 Lamborghini Genesis (that'll be the red MPV you see in the pictures). More recent automotive gems include the 2004 Aston Martin Jet shooting brake and the 2011 Jaguar B 99 saloon. Bidding on the collection starts at just over €1.5m, and ends on 28 September.
Start searching for a warehouse in Italy...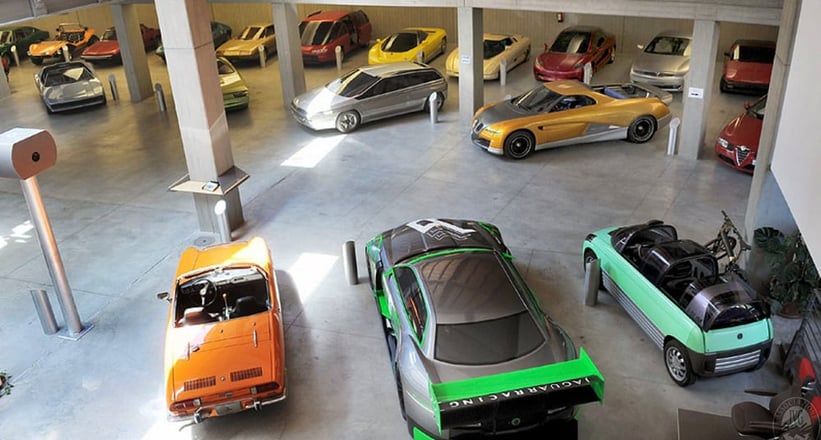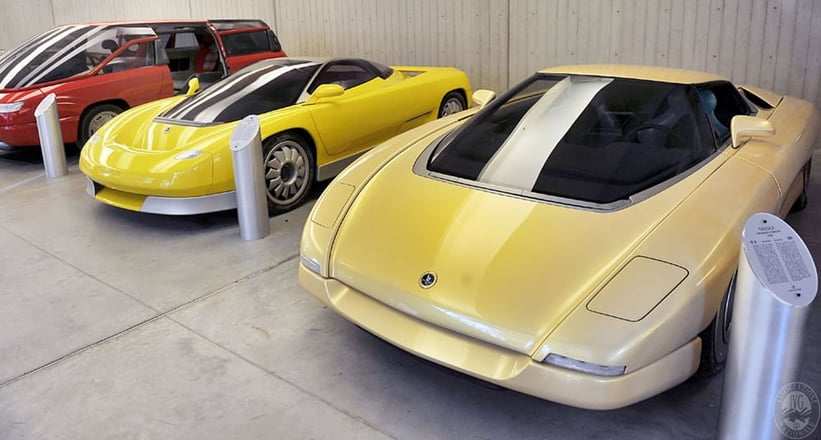 As they're regarded as an Italian national treasure, the other stipulation for potential buyers (along with acquiring the collection as a whole) is that the cars must remain in Italy. Also for sale are the company name and logo rights, with bidding starting at €3m – a relatively small sum, considering the recent $16.5m sale of Nuccio Bertone's bespoke Ferrari 250 SWB.