You won't believe your eyes at Simon Furlonger's fortress of Ferraris
Over the last 12 years, Simon Furlonger in Kent, England, has sold over 1,000 predominantly Ferrari sports cars ranging from humble Mondials to 275 GTBs, 288 GTOs, and Enzos. We paid a visit to his automotive Aladdin's cave…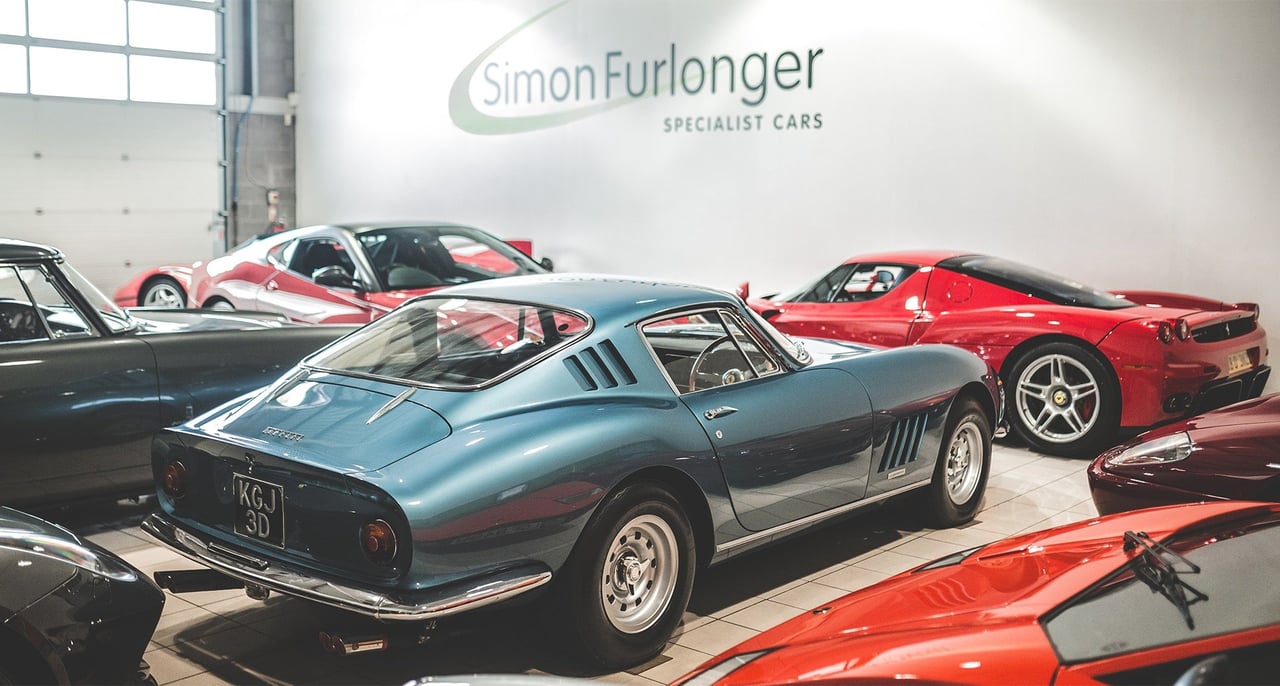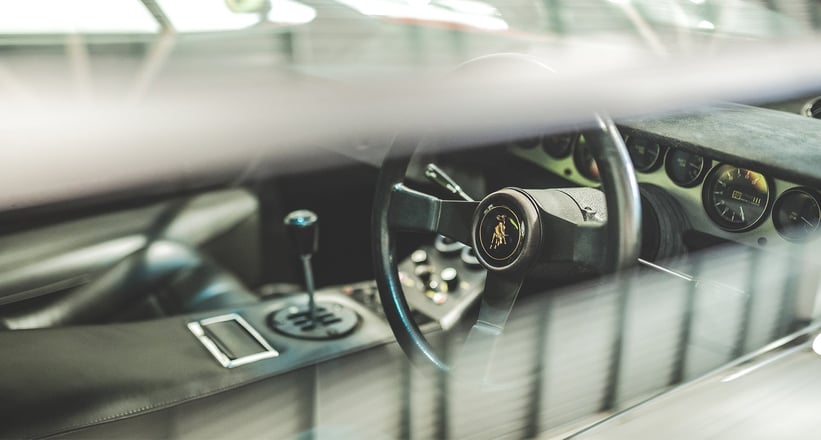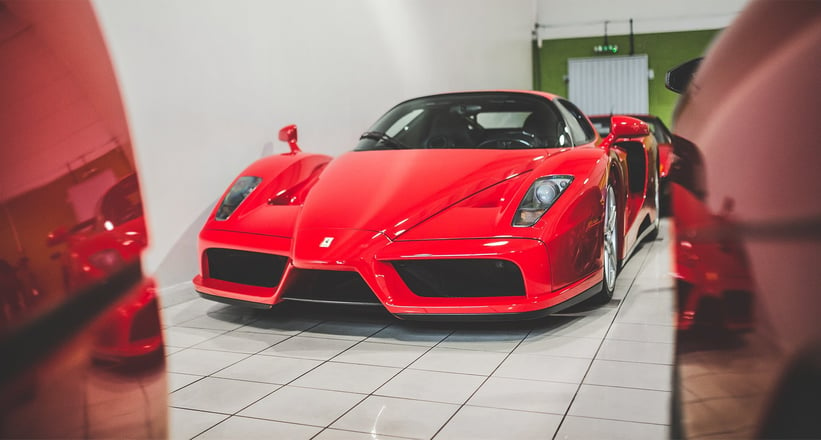 A bright purple Dino – that's what first turned Simon Furlonger on to Ferrari when he was just a toddler. "My dad was a director of a Toyota garage and had taken this Dino in part exchange for something ridiculous like £1,500," he recalls as we wander slack-jawed around his eponymous dealership and ogle the most extraordinary selection of supercars, from Ferraris and Lamborghinis to Maseratis and McLarens. "I remember it being over the other side of the garden fence – you never forget a memory like that, of walking through the gate and seeing this purple spaceship sitting there."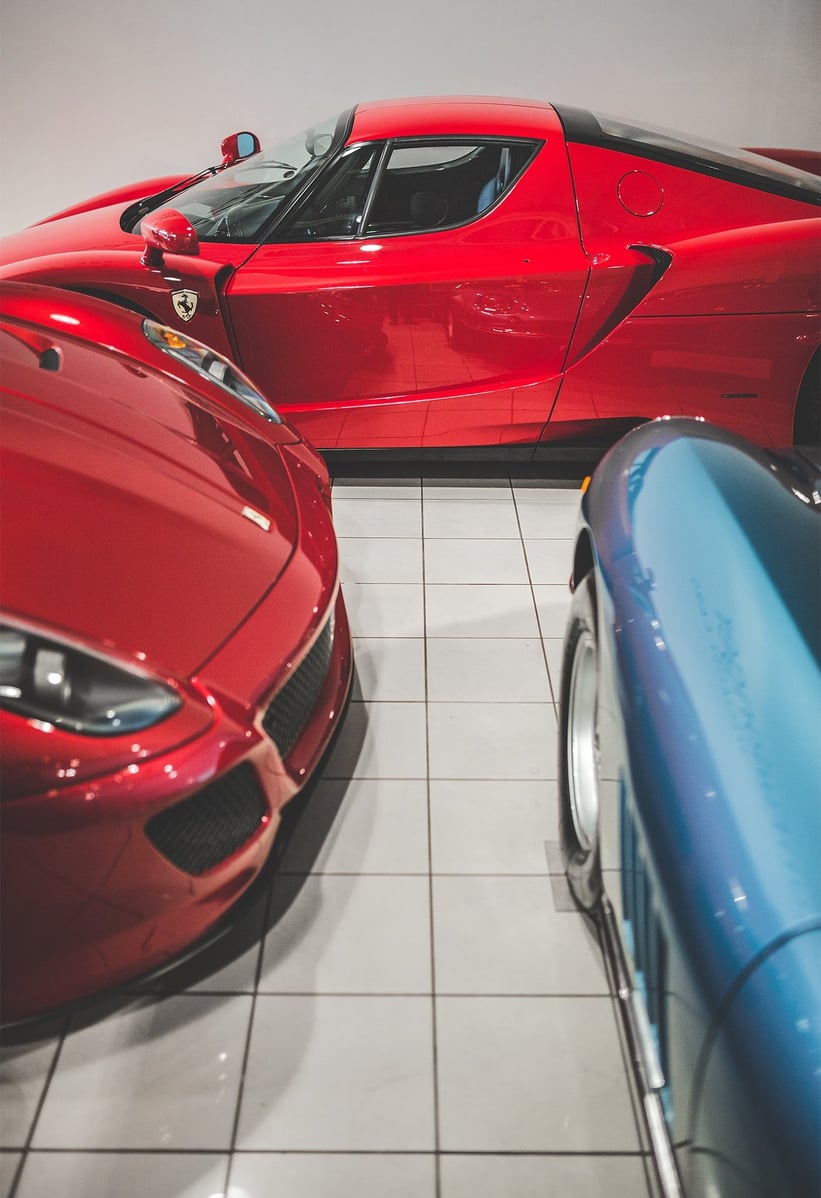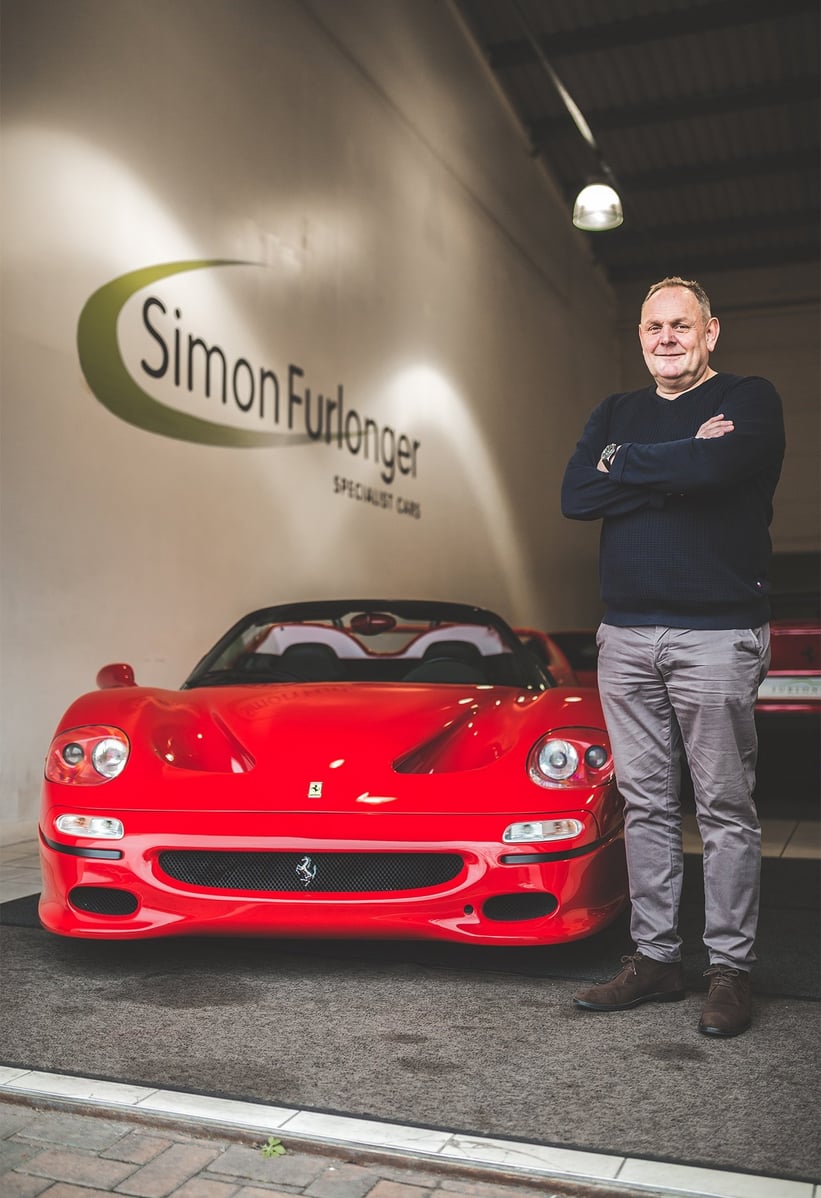 Fast-forward to 2019 and Furlonger helms one of the United Kingdom's foremost Ferrari specialists, together with his sales director Matthew Honeysett. Their generously sized facility is located in a quiet corner of Kent, just 30 minutes from London thanks to the high-speed railway and, of course, directly connected to Europe via the Eurostar.
Prior to founding the business in April of 2007, Furlonger had already forged a strong reputation in the Ferrari world having successfully established another marque specialist's sales department. But a desire to indulge further in the cars for which he'd fallen so strongly as a child, particularly the rarer and more exotic Prancing Horses, prompted him to branch out and go it alone.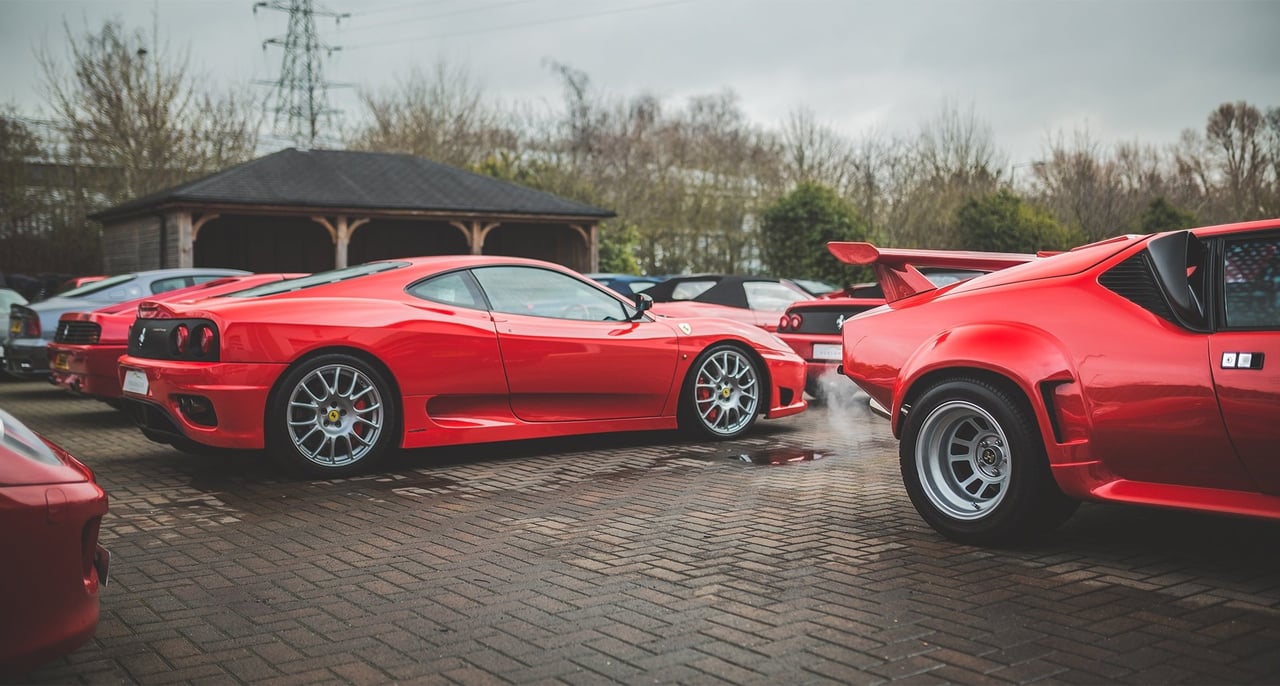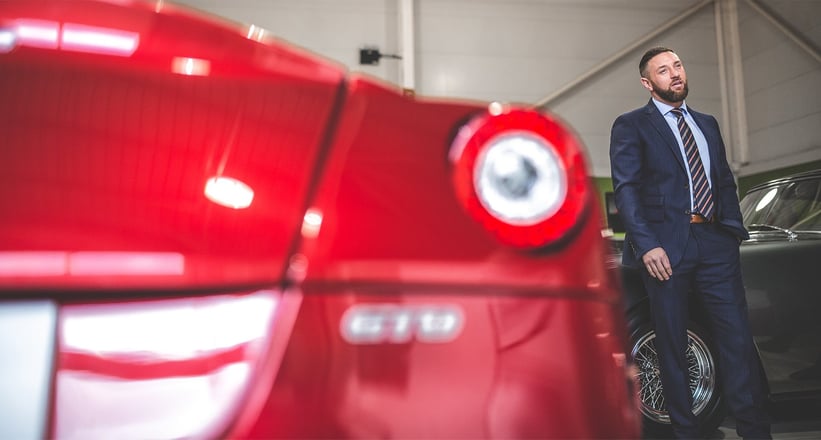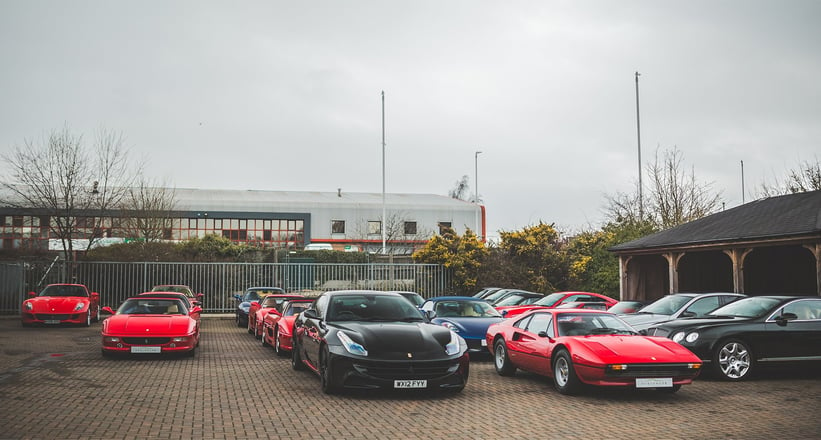 "I simply wanted to enjoy a couple of cars for myself," he explains. "So, I'd take a 360 Modena or an F355 to a Ferrari Owners' Club event, stick a for sale sign in the windscreen, and wait for my mobile to ring. That's how it all started!" It wasn't long before Furlonger recruited Honeysett, with whom he'd worked at his previous company, and set about renting a small industrial unit and getting to work.
Honeysett takes up the tale. "Simon and I were both really passionate about the cars – particularly 288 GTOs, F40s, Diablos, and the like – and it was just a dream to be around them. In the beginning, the influx of London-based dealers hadn't yet happened, but fortunately, there was a short period of parity between the pound and the euro, and the Europeans flooded in to buy cars. That gave us the encouragement to keep going and, coupled with Simon's reputation and a lot of word-of-mouth business, meant we grew quite quickly."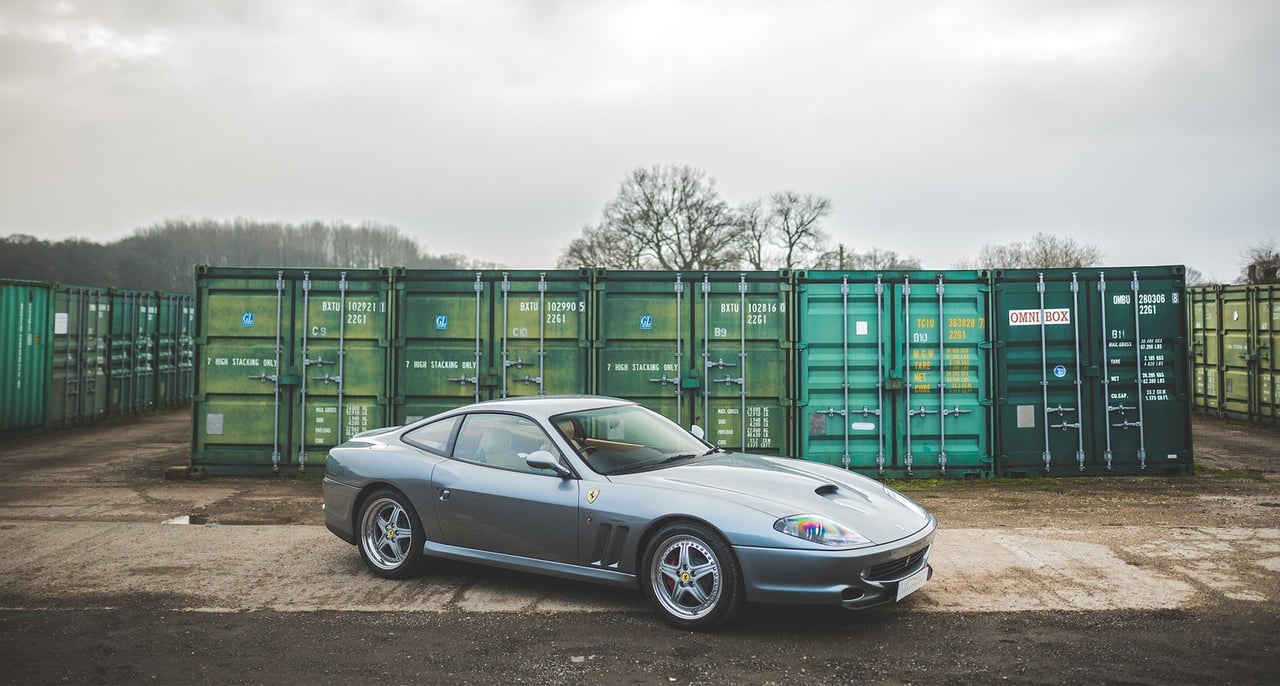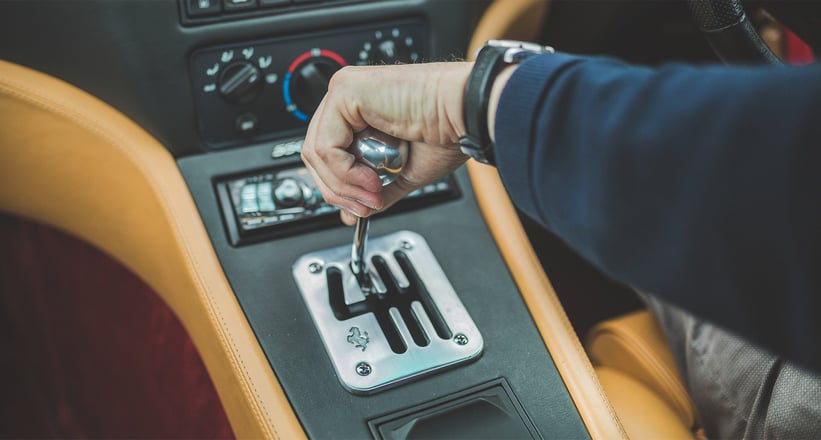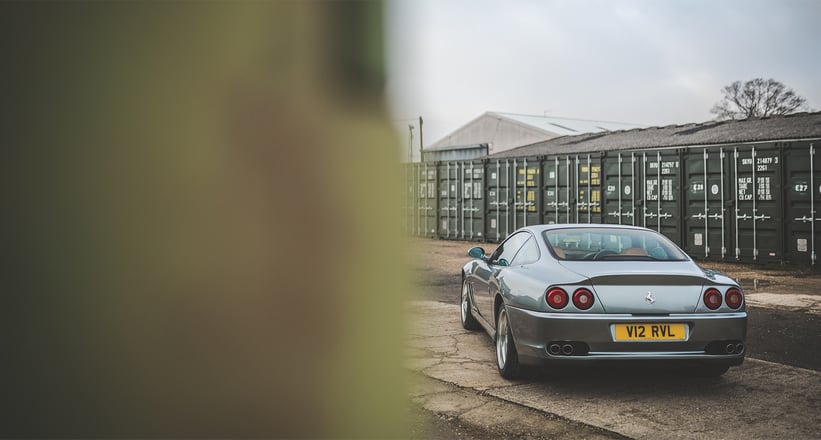 Of course, the values a decade ago weren't anything like they are now, particularly during the financial crisis in 2008. Furlonger jovially recalls walking away from F40s at £215,000 and being unable to sell an F50 for the same £350,000 he paid for it. But he doesn't beat himself up about it – that he was able to experience and work on such special cars (both Furlonger and Honeysett are qualified mechanics) was all that mattered.
Before long, the business expanded to encompass both a workshop with its own in-house apprenticeship programme and an off-site storage facility. And using the principles of honesty, transparency, and going above and beyond, Simon Furlonger Specialist Cars has organically morphed into the dealership it is today.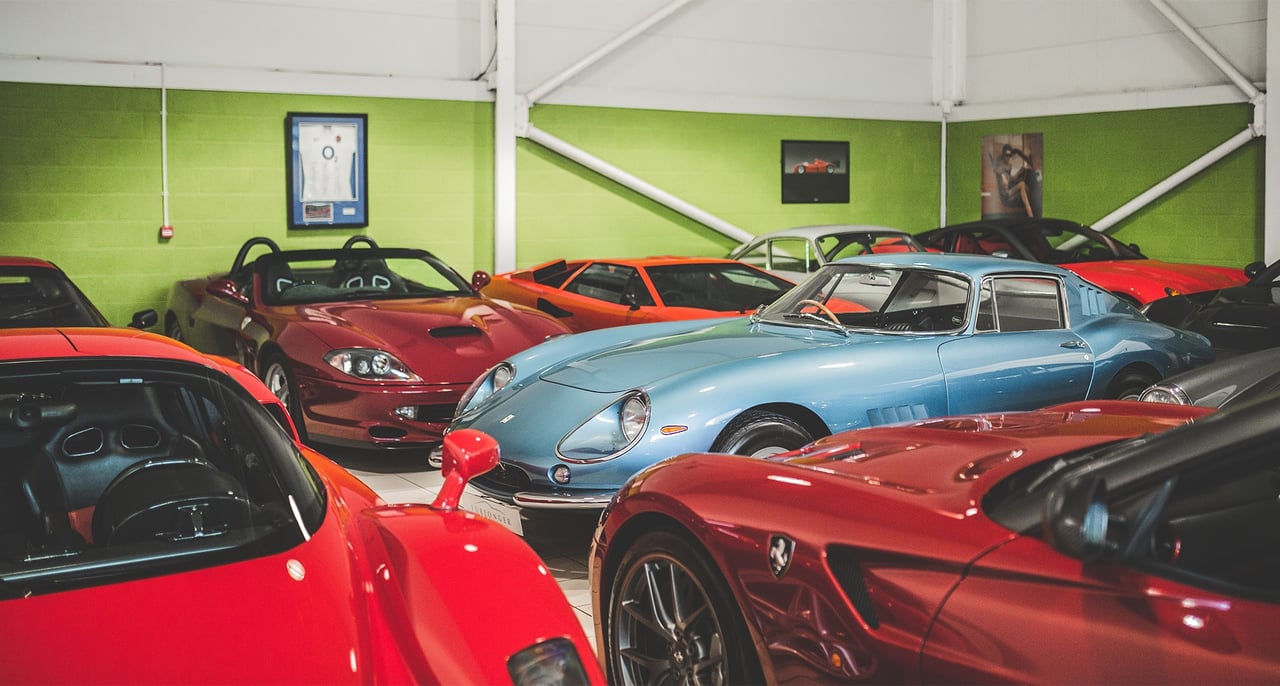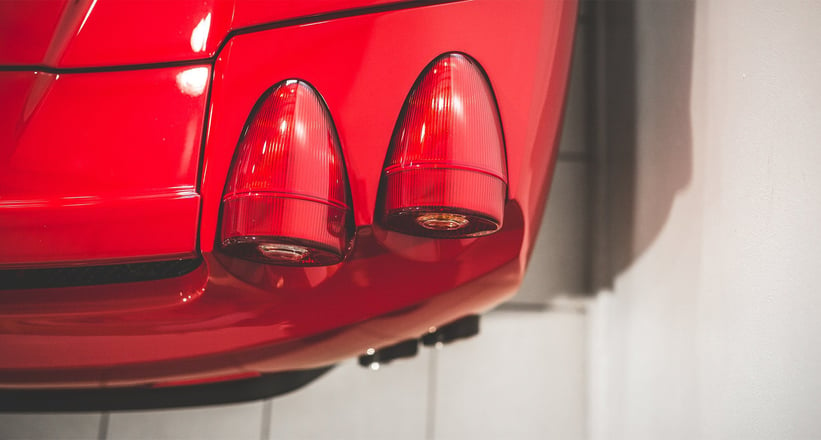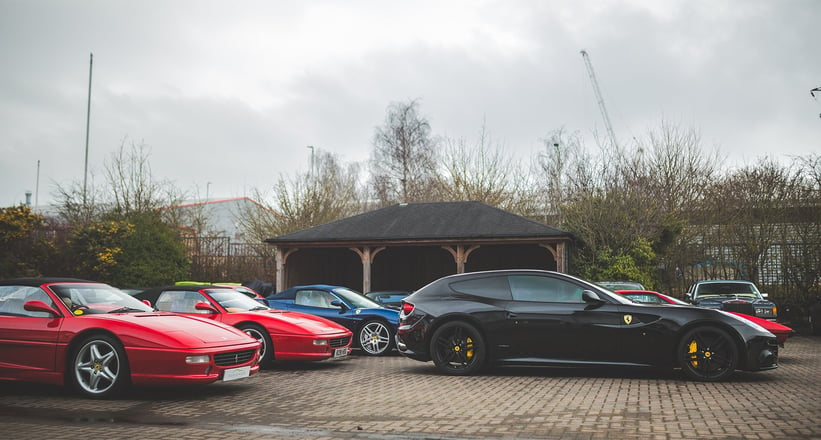 It's difficult to know where to start when you arrive on the forecourt and are presented with about 35 modern-era Ferraris V8 and V12 models, and a beautiful old Bultaco trials bike that Furlonger remembers being obsessed with while he was growing up. But then you spot the nose of the F50 poking out of the door of what can only be described as an Aladdin's cave.
The aforementioned F50 is flanked by a Rosso Fuoco 599 GTO and an Enzo, itself tailed by a 275 GTB that used to belong to Colonel Ronnie Hoare and a wedgetastic Lamborghini Countach LP400. We could spend an entire week in there, let alone a day.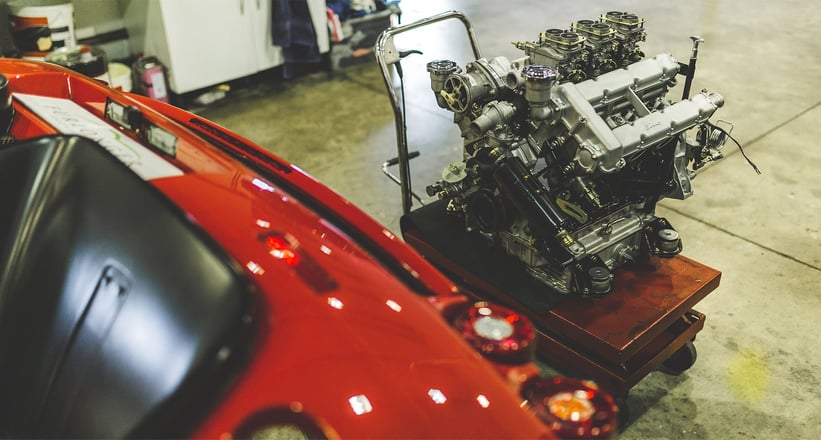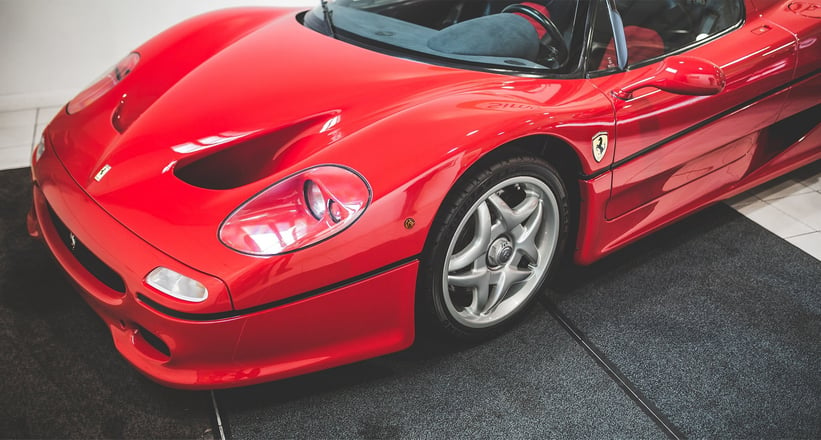 The workshop is equally impressive – there's an Enzo in the corner with its entire rear end off, Romano Artioli's old Bugatti EB110 Super Sport, whose incredibly complex engine is being painstakingly extracted by a calm and collected mechanic, and a beautifully finished Dino engine that was restored entirely in-house.
We're keen to hear Furlonger's thoughts on the current state of the market, particularly with regards to lower-level Ferrari models. "Last year was difficult for us, but this year we're really busy," he says. "I think people are sitting on their hands until we get Brexit out of the way, but people won't wait forever and there are so many cars waiting at the right prices to be bought."
Honeysett echoes his thoughts. "From 2013 to 2016, there were so many people starting dealerships and investors looking to make a quick buck, which flooded the market. Now, the market's stagnated somewhat and I think people are becoming a lot more realistic on price because they want a car to actually use and don't want to wait. Two years ago, we were selling cars unseen and sending them directly to customers' storage units, which was a real shame."
Perhaps ironically, Furlonger's personal garage does not feature a Ferrari, but rather an eclectic brace of Lamborghinis: an early Diablo and a tractor affectionately named Luigi! But the passion felt for the scarlet cars from Maranello by him and Honeysett is almost tangible. They really live and breathe these cars.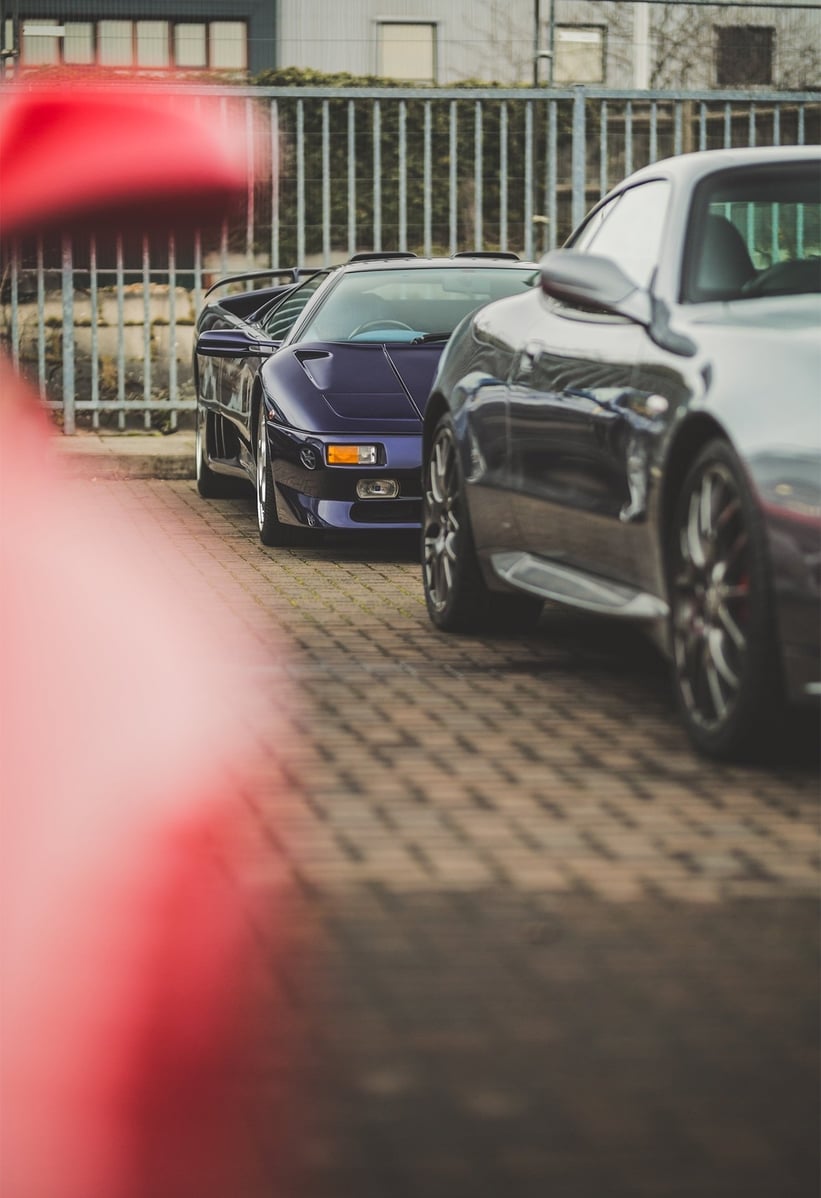 And you'd be surprised at just how accessible their showroom is – Honeysett suggests customers have come from London even during their lunch breaks to buy cars. So, whether you're in the market for a well-maintained, no stories 348 or a comprehensively restored 250 GT Lusso, Simon Furlonger Specialist Cars would take no greater pleasure in playing your automotive matchmaker. After all, it's done it over a thousand times before.
Photos: Robert Cooper for Classic Driver © 2019