Will this Porsche 911 3.8 RS become the first million-dollar 964?
Earlier this year, Gooding sold a Porsche 911 Carrera 2.7 RS Lightweight for more than a million dollars, much to the surprise of the market. So what makes one of its descendants, the 964-generation 911 3.8 RS, worth a similar amount?
Unexpected (but welcome) visitors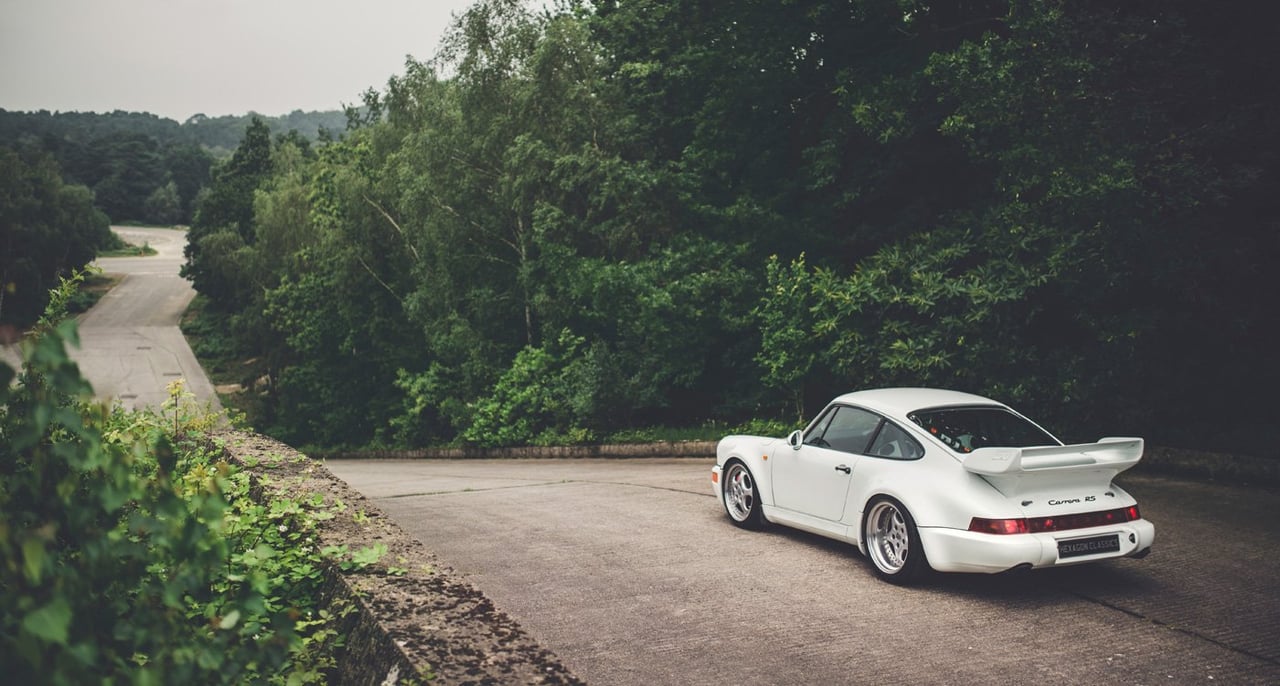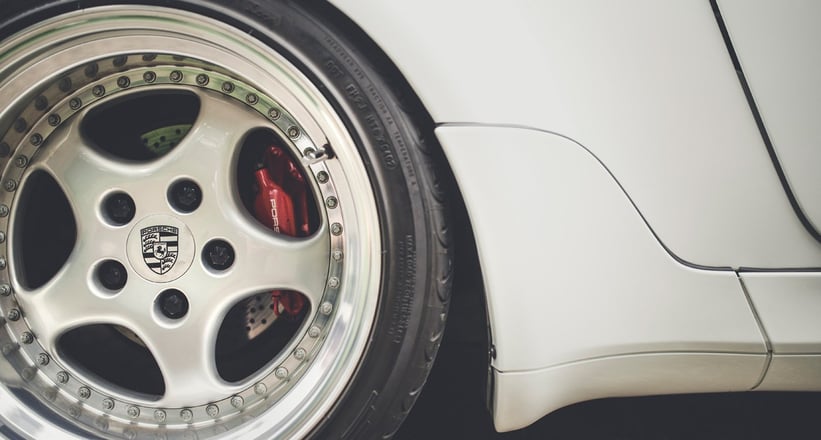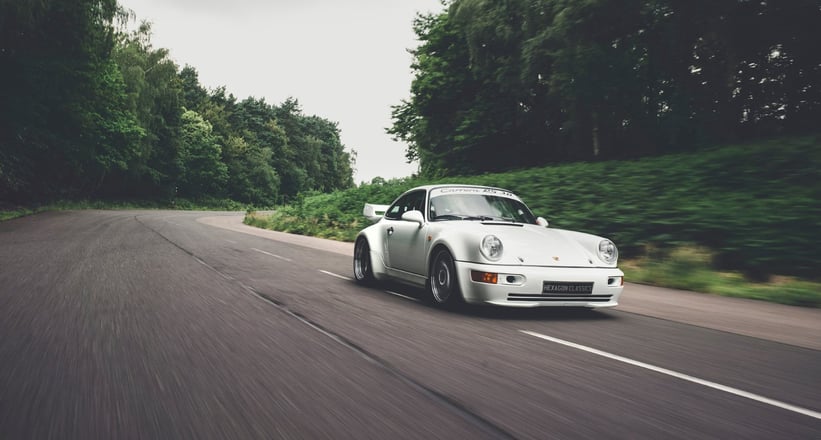 While photographing the unique Ferrari 'Daytona' Shooting Brake recently, we were unexpectedly joined by a pair of 90s Porsches. This isn't exactly a rare occurrence – those that work in the industry are invariably enthusiasts, and often have a fondness for air-cooled Stuttgart sports cars. But while both were of the celebrated 964 vintage, one (belonging to a member of the crew at the shoot) was worth as much as a new family saloon, while the other is currently for sale with a circa million-dollar price tag attached. Why? Well, first, a little context.
Specialist underwear required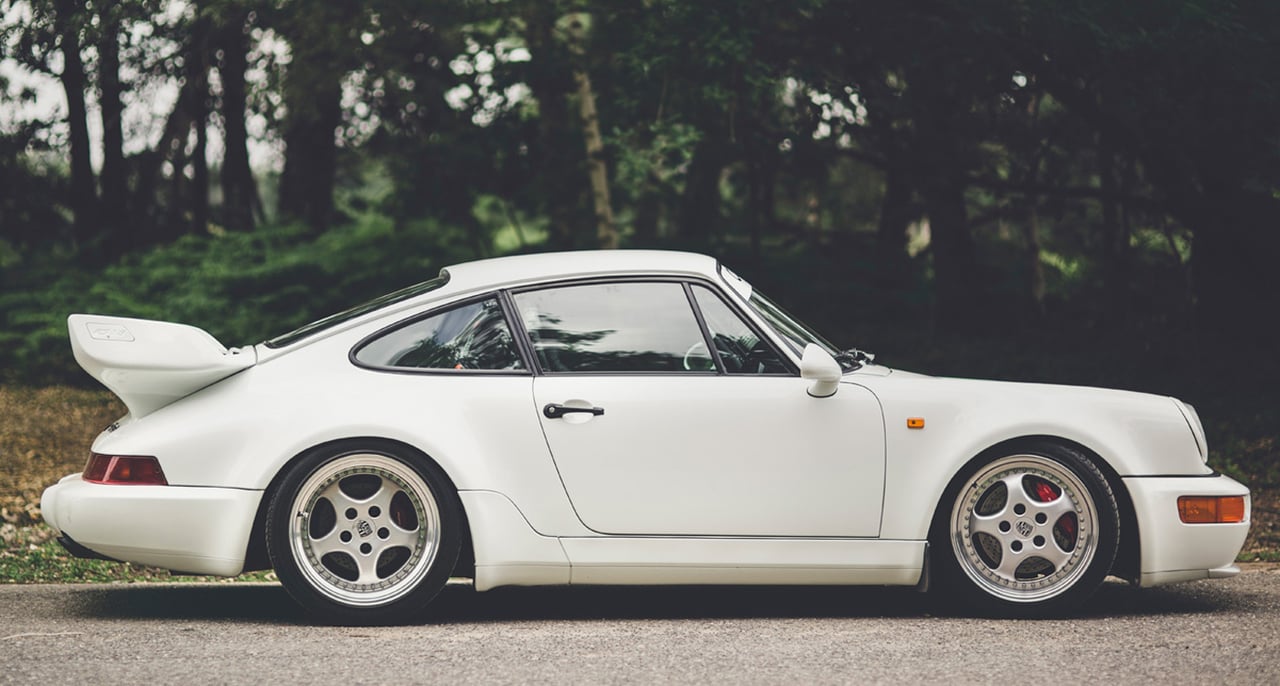 In the early 90s – almost two decades after the legendary 911 2.7 RS had bowed out after a brief production run – Porsche reintroduced the lightweight, ultra-focused formula by creating an RS variant of the 964. Power came from the 3.6-litre boxer-six of its Carrera counterparts, albeit bumped up by a handful of horses to 260bhp.
But more important was the strict diet imposed upon it. Irrelevancies such as sound-proofing, air-conditioning and electric windows were done away with; in came a rollcage, competition-derived suspension and fatter wheels. Even sun-visor lights were optional. The phrase 'racing car for the road' was coined for cars such as these long before marketing departments softened its impact, as one owner's anecdote summarises: "On a road trip to France, my wife asked me to pull over at the side of the road so she could change into a sports bra." Enough said.
The butch gets butcher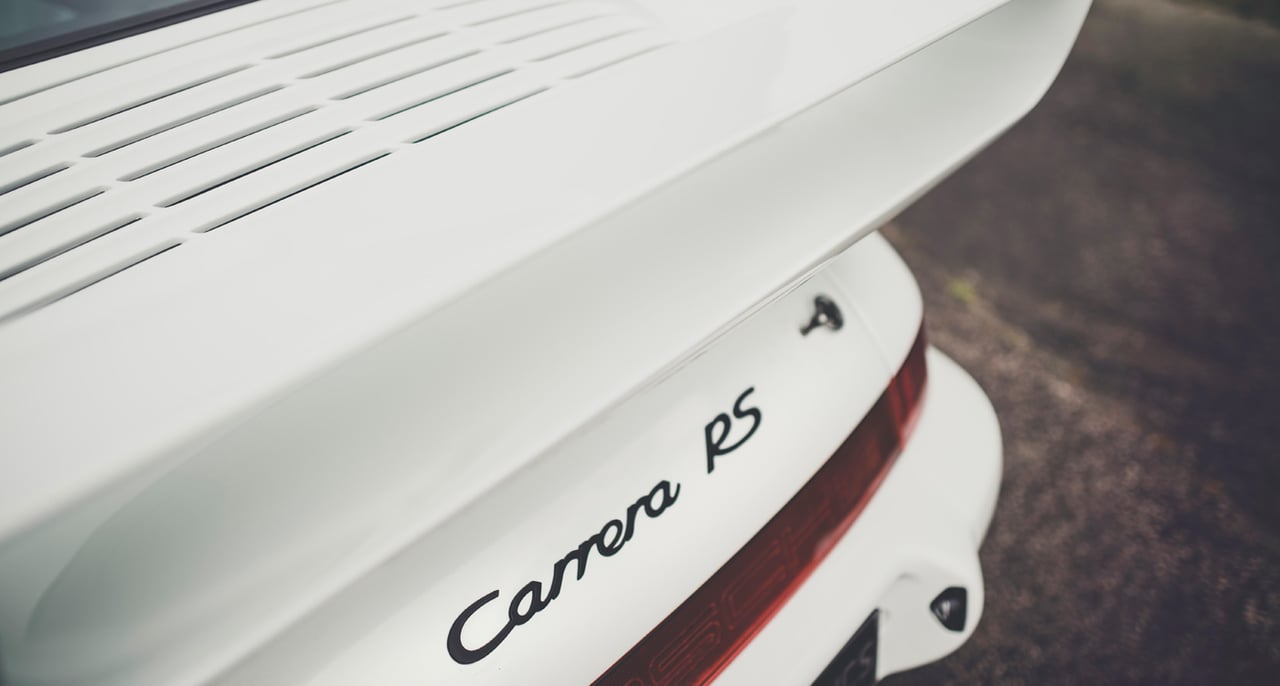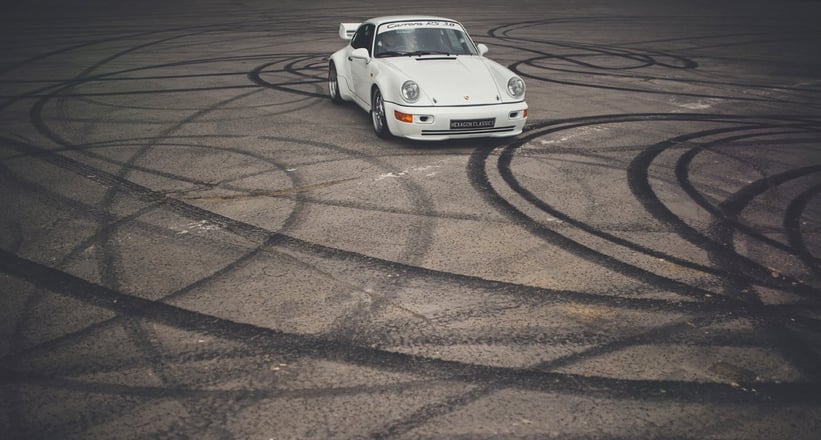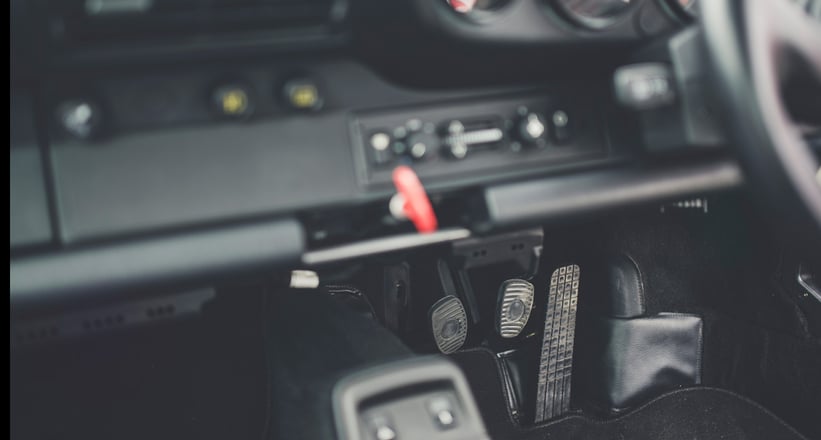 The extreme character of the 3.6 RS was veiled by a relatively restrained outward appearance, but that would soon be taken care of. Using the butch widebody of the 964 Turbo (and massively dished Speedline wheels to complement it), Porsche produced an evolution known as the 3.8 RS, now with 300bhp. Works driver Jürgen Barth handled its development – there was no better man to do so, as he would later take its RSR competition cousin (they even shared the same engine) to a class victory at Le Mans in 1993. Ultimately, only 55 examples of the 3.8 RS would be built.
So, it has rarity, competition allegiance (the RSR also won outright at Spa and Suzuka), and can trace its bloodline back to the legendary 2.7 RS, as well as forward to the better-rounded but less focused 993 RS. Furthermore, this particular example has fewer than 13,000 miles on the clock and is one of just two right-hand-drive cars produced. With one of them recently locked into the collection of a World Championship-winning racing driver, the opportunity to acquire this 3.8 RS could, quite genuinely, be a once-in-a-lifetime thing. Just remember to warn female passengers of the need for a reinforced brassiere.
Photos: Amy Shore for Classic Driver