The usual suspects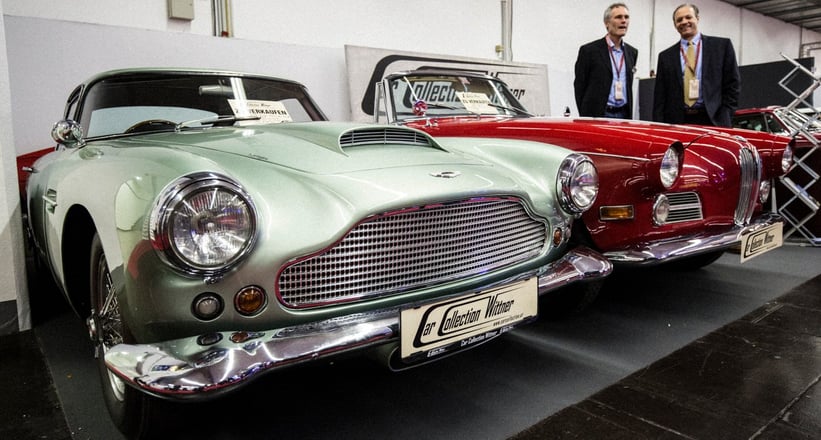 Movendi brought the usual suspects to Essen, including a Lamborghini Miura P400 (in this, the Miura's 50th year), a Ferrari 512BBi, an Iso Grifo and an ultra-rare Glöckler Porsche. What more could a real Classic Driver ask for? In the same vein, the Car Collection Wittner from Austria presented a fabulous selection of cars including a Ferrari Testarossa, a Maserati Merak SS, an Iso Rivolta and a Porsche 911 S. The Gallery Brummen displayed a small selection of its extensive inventory. The green Maserati Bora is believed to be one of the earliest known surviving examples of the model, and shows just 17,500km on the clock. It vied for our attention with a sky-blue Lamborghini Jarama S – one of only 150 ever built. Those of a more mature taste would have enjoyed the Aston Martin DB2, a four-times entrant to the modern running of the Mille Miglia.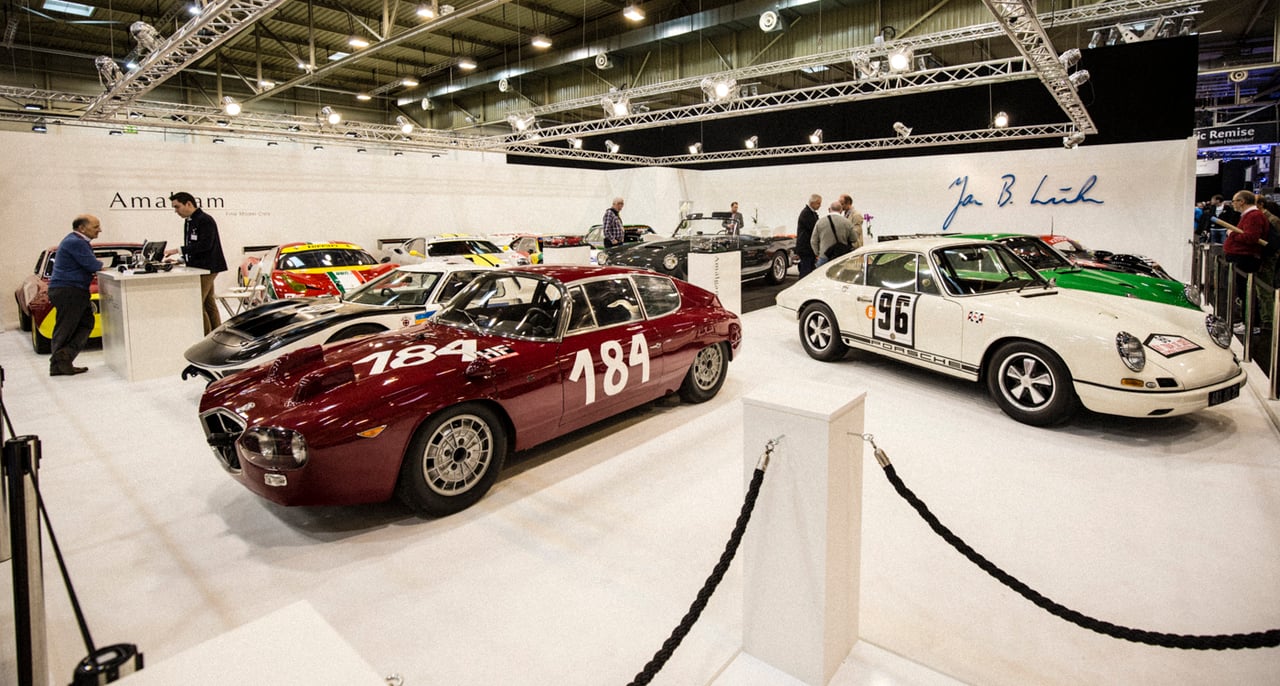 Jan B. Lühn demonstrated his flair for exceptional classics, with a selection of 13 vehicles worth around 34 million euros. The spectrum ranged from an Alfa Romeo GTA 1300 and a BMW CSL 3.5, to a Group 5 BMW M1, a Lancia Sport Zagato Prototipo and a street-legal McLaren M12. Exotic Porsches featured heavily, too – he displayed a 911 R, 2.8 RSR, 962 and a GT1. Countering all this testosterone was a wonderful Ferrari 250 Pininfarina Spider.
Visitors from the Netherlands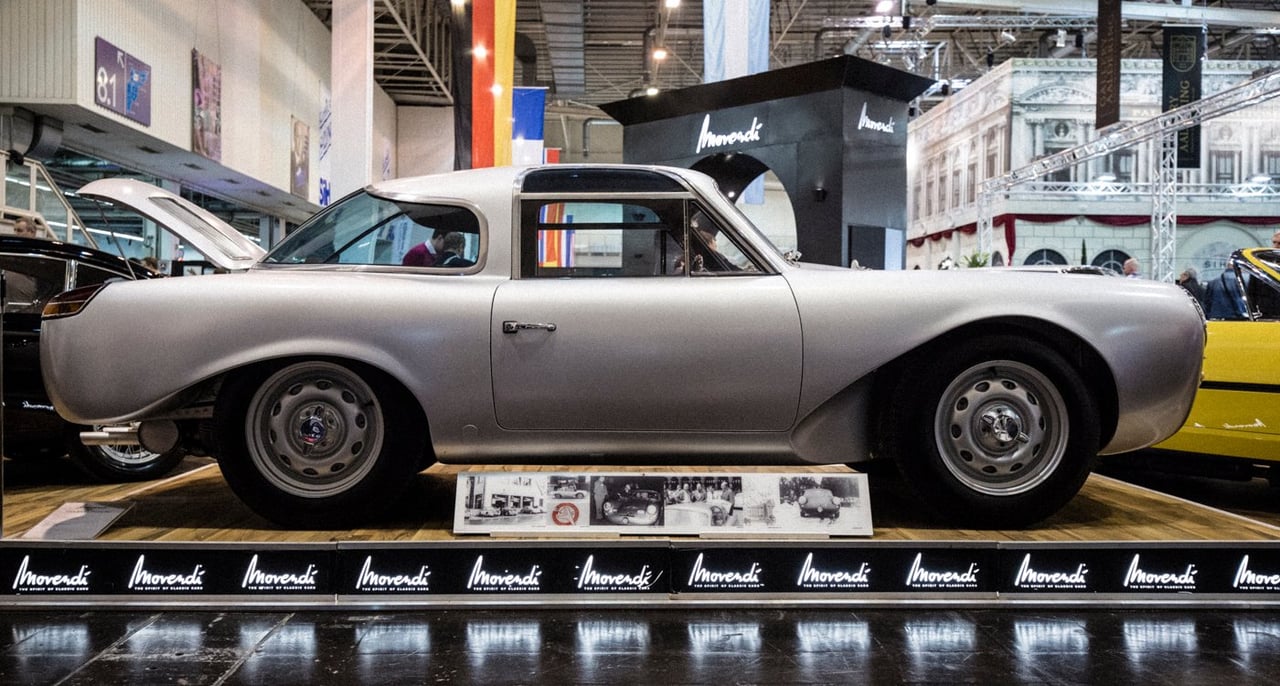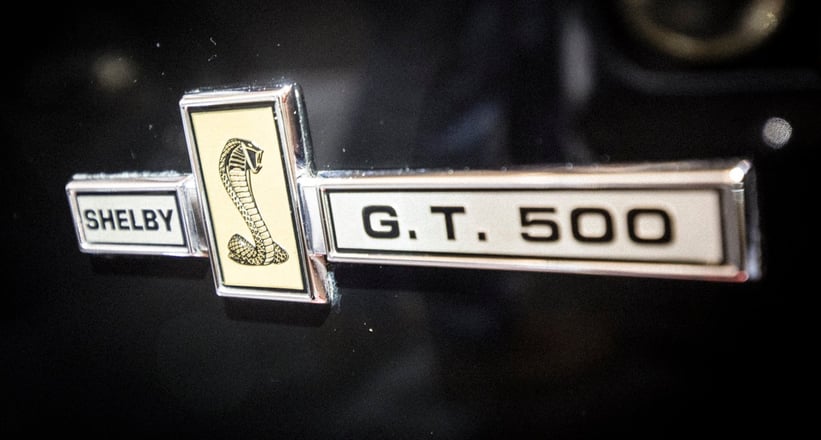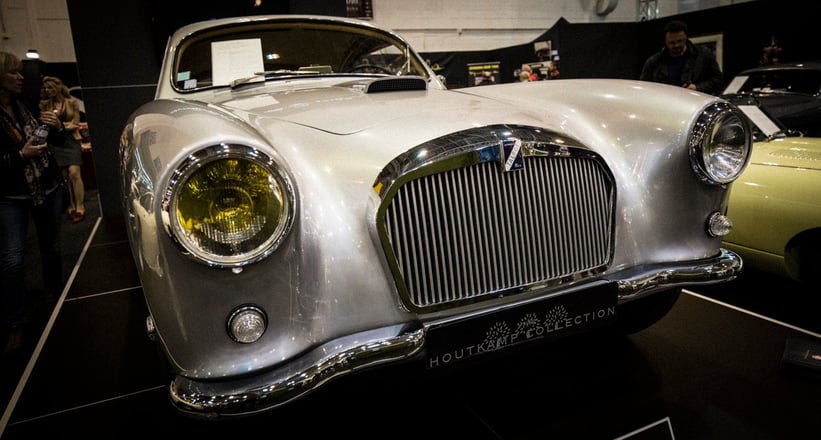 Being so close to the Netherlands, you could find many classic car dealers from the small but highly industrious neighbouring market. The Houtkamp Collection presented a rare Ferrari 512 BBi personalised in the 1970s by Ermenegildo Zegna for a special series of 27 cars. Enthusiasts of British classics would have enjoyed the first-series Lotus Elite, the burgundy Jaguar XK140 Drophead Coupe and the Aston Martin DB5. Lex Classics also made the journey to Essen – they offered a Porsche 930 Turbo, a Ford Mustang GT500 and a Ford Capri RS 2600, one of the rising stars of the classic car market.
A broad spectrum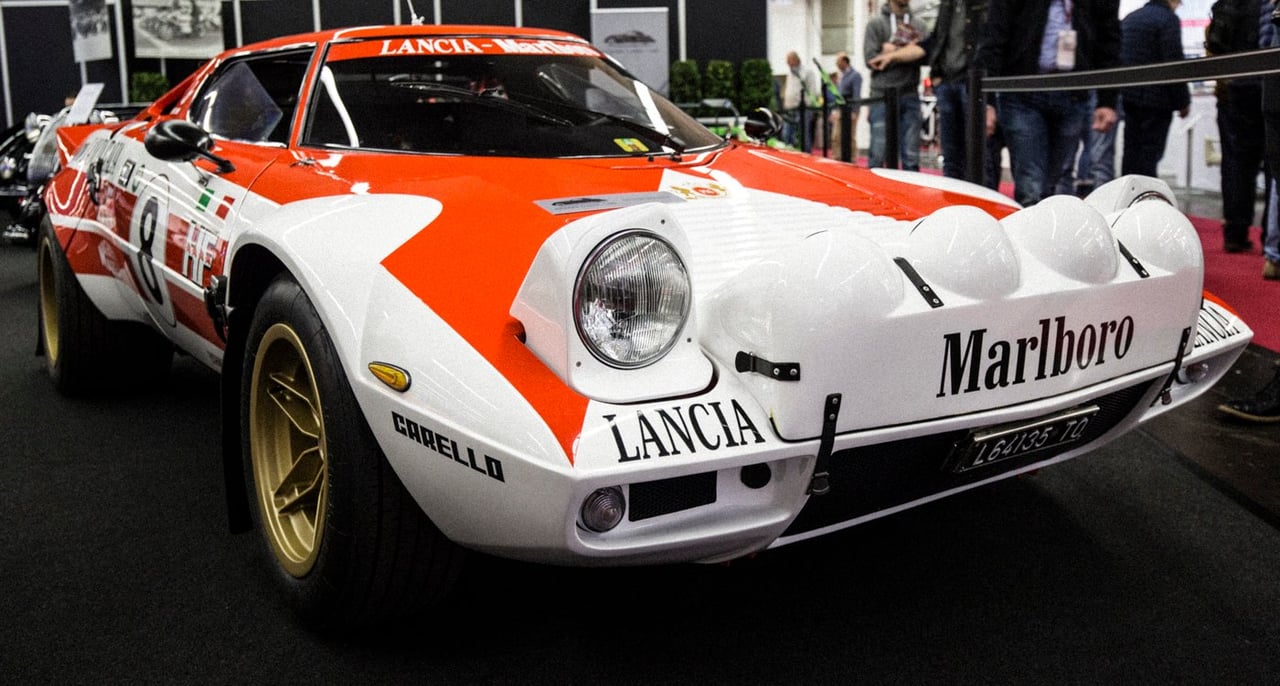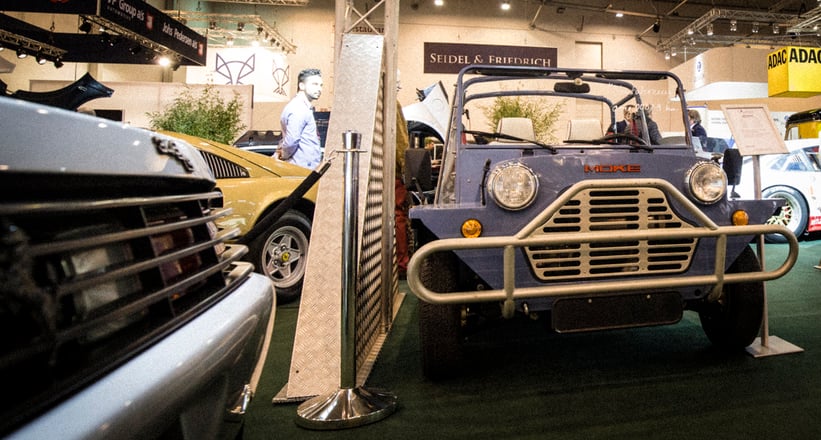 The famous Swiss dealer Lutziger returned to Essen once again to display its wares, from an incredibly rare 1927 Amilcar 6C to a Lancia Stratos built to Group 4 specifications. The average age of the cars on show at Techno Classica is certainly getting lower, with more and more modern collector cars featuring on the trade stand. On Springbok Sportwagen's stand, for example, there was a Ferrari 360 Challenge Stradale and a Maserati 4200 GT. Slightly older 'modern' classics included a low-mileage Mini Moke and a Porsche 924.
The great classics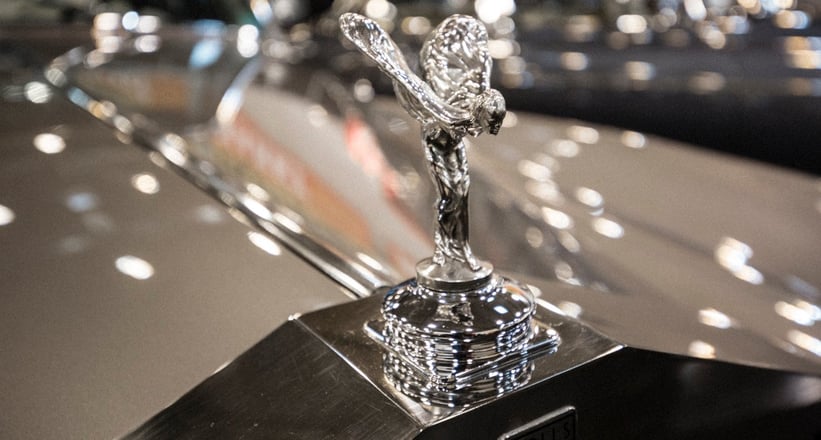 There is, however, still a healthy market for high-quality classic and veteran cars. Thiesen Hamburg presented two of the most beautiful pre-War cabriolets ever built – a 1938 Lagonda LG 6 Rapide (a two-time winner at Pebble Beach) and a black 1939 Mercedes-Benz 540 K Cabriolet A. The latter looked as though it had just rolled off the production line, such was the quality of its presentation. The Hamburg-based business also took a rare Alfa Romeo 6C 2500 SS Villa d'Este – a car that needs no further explanation. The most elegant British pre- and immediately post-War British classics could be found on Frank Dale & Stepsons stand, including a Rolls-Royce Silver Cloud II Drophead by H.J. Mulliner, which would make for a majestic cross-continent cruiser.
Moments in automotive history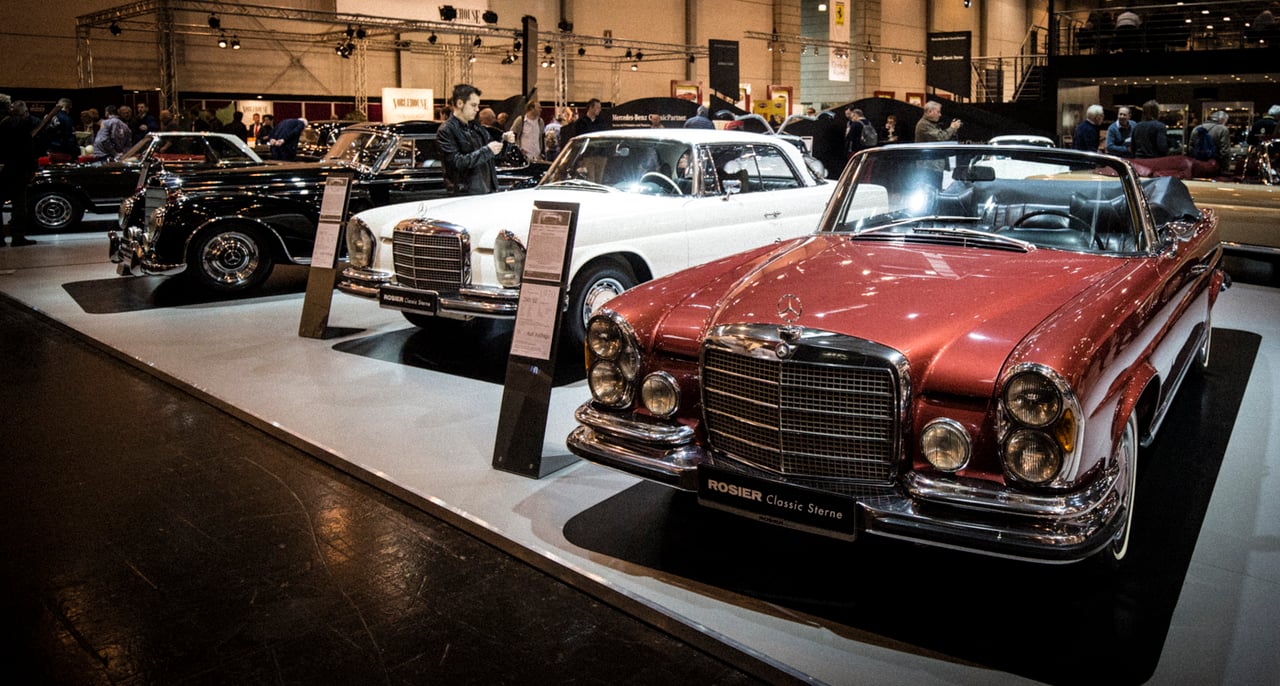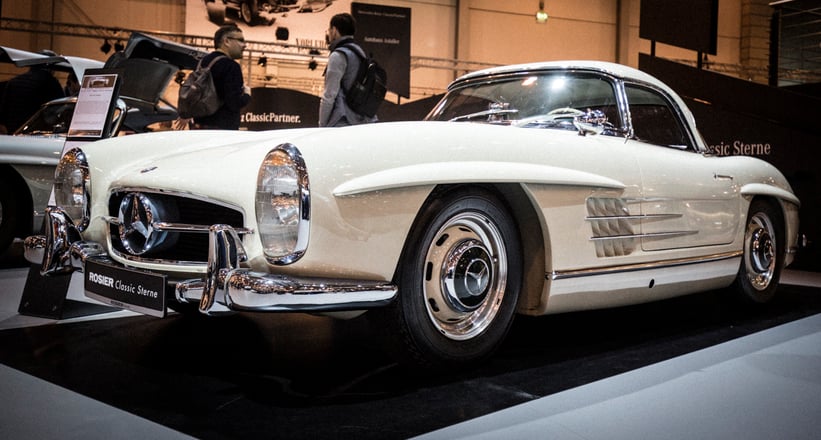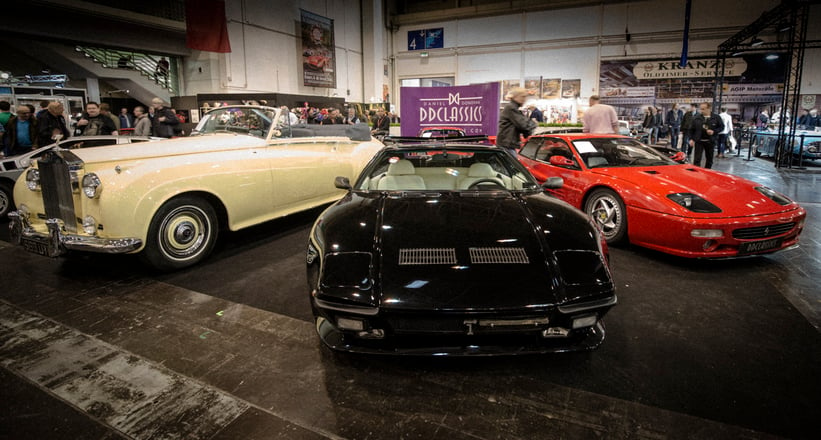 BMW's 100th birthday was at the forefront of the birthday celebrations in Essen, with a beautiful 1937 3200 CS on C.F. Mirbach's stand, parked alongside a wonderfully original Alpina 3.0 CS B2 – the latter has been owned by the same collector for the last 20 years. Our favourite Bavarian beauty, though, was the dark blue M1 found on the stand of British dealer DD Classics. Another great automotive icon, the Mercedes-Benz 300 SL was well represented at the show. Marque specialists Rosier Classic Sterne displayed two 300 SL Roadsters and one 'Gullwing', as well as the ex-Geneva Motor Show 300 SE.
Porsche fever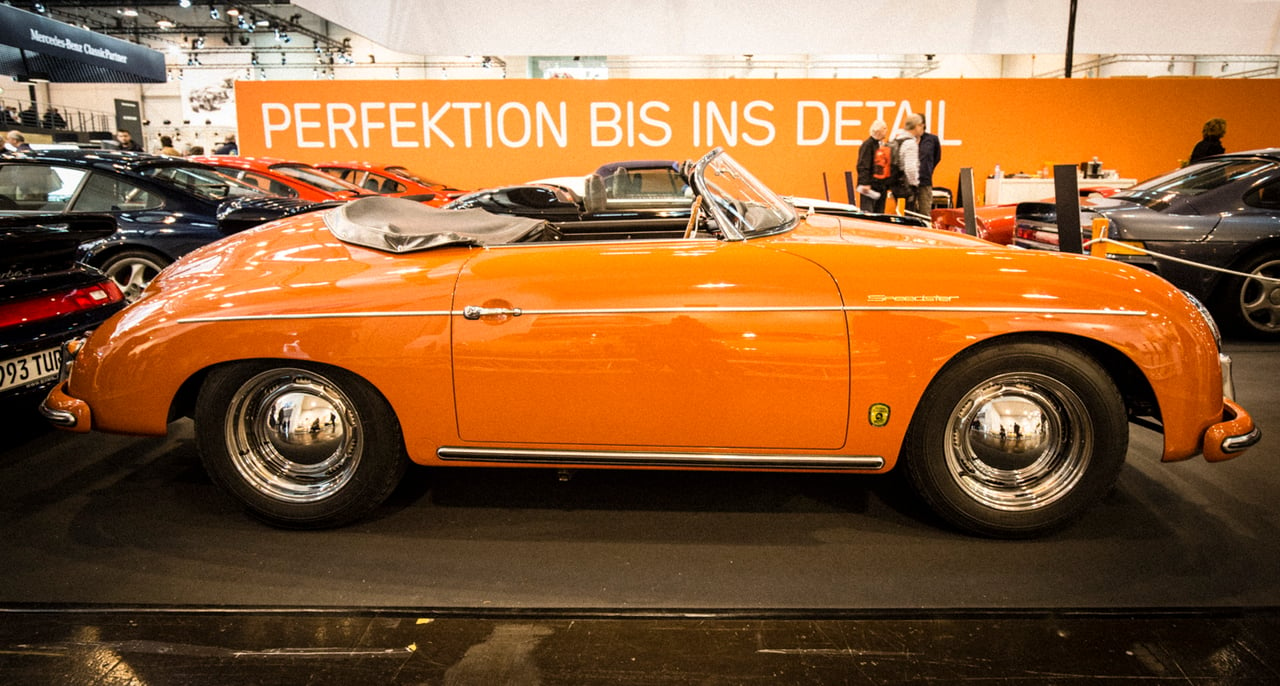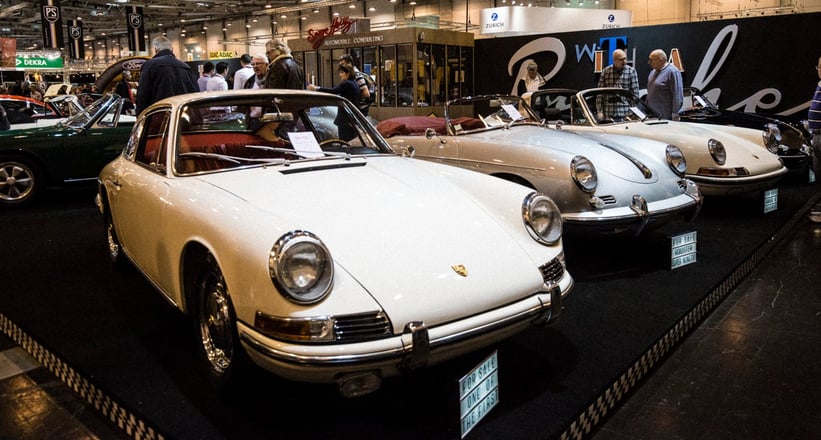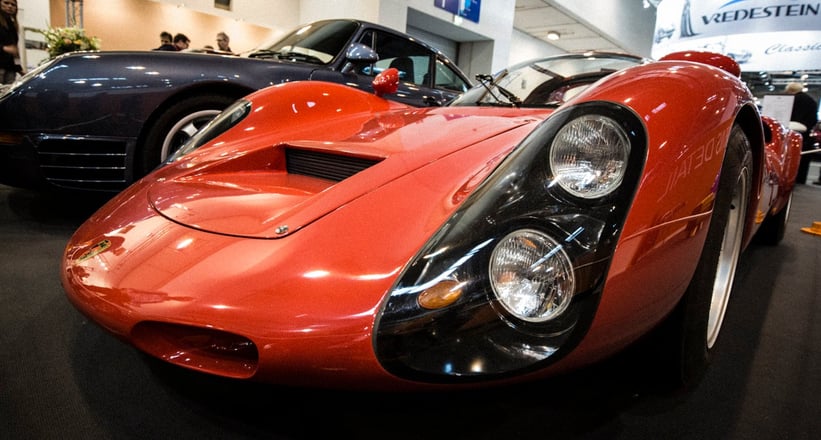 Porsche fever took hold at this year's Techno Classica once again. On Early 911s' stand, interestingly it wasn't a 911 that impressed us most. We were drawn to a Reutter-bodied 356 Speedster and dark blue 959 – far more elegant than the silver, white or red schemes in which the car is more commonly seen. Serge Heitz was present with his usual Porsche treasures, such as a rare, off-white 2-litre 911 from 1965, and one of the 25 356 Carrera 2 Cabriolets built, complete with matching numbers. The German Porsche specialist Dreikommazwei presented a number of covetable examples, including a 1972 911 2.4 S and a matching Targa from the following model year. Both were pristine, and in their original paintwork.
It's simply impossible to collate every highlight into one feature, such is the breadth and size of Techno Classica. You can experience this for yourself until Sunday, and maybe even squeeze in a little shopping along the way.
Photos: Gudrun Muschalla for Classic Driver © 2016