In the 1980s, young professionals began to demand practical saloons that replicated the style statements made by their suits: powerful, striking, and often specified in contrast colours. The preference for these attributes packaged within a practical four-door bodyshell was perhaps the result of the commercial success of the European Touring Car Championship, whose German following and participation almost made it the national sport.
As official as unofficial can be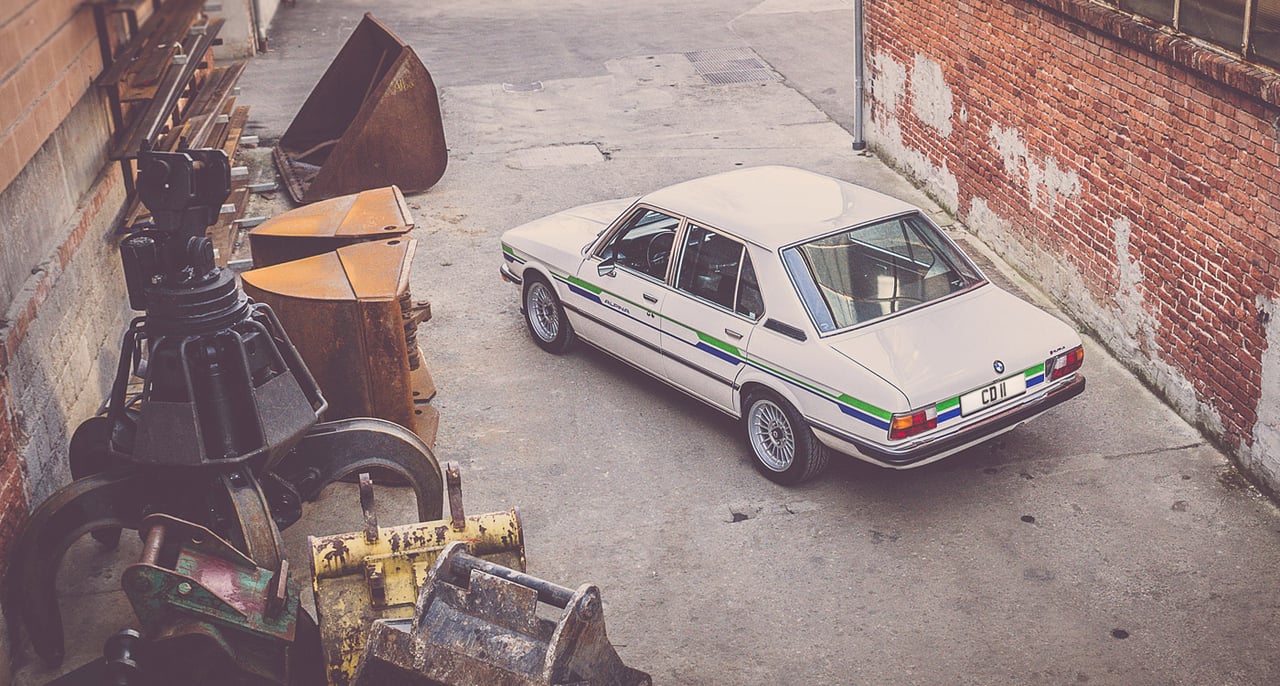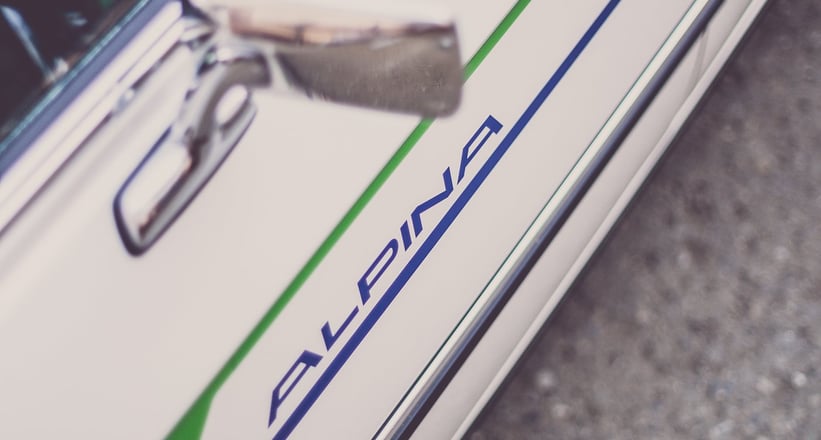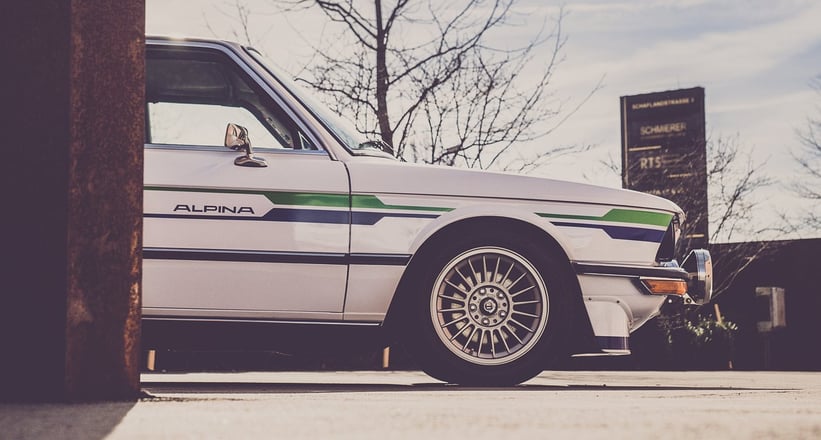 Several years before the arrival of the official BMW M535i in 1980, Alpina had been transforming relatively staid Bavarian 4-doors into so-called super-saloons – and considering it had won both the ETCC title and the 24 Hours of Spa in 1970, the Alpina name carried enough weight with those in-the-know to elevate it above other German tuners. The company was held in such high favour within top ranks at BMW that Alpina-fettled cars were allowed to retain their BMW warranty, plus the tuning company's ability to stay a step ahead of stringent European environmental regulations – often through turbocharging – meant it was considered a major player, despite not being recognised as a manufacturer in its own right until 1983.
Ahead of its time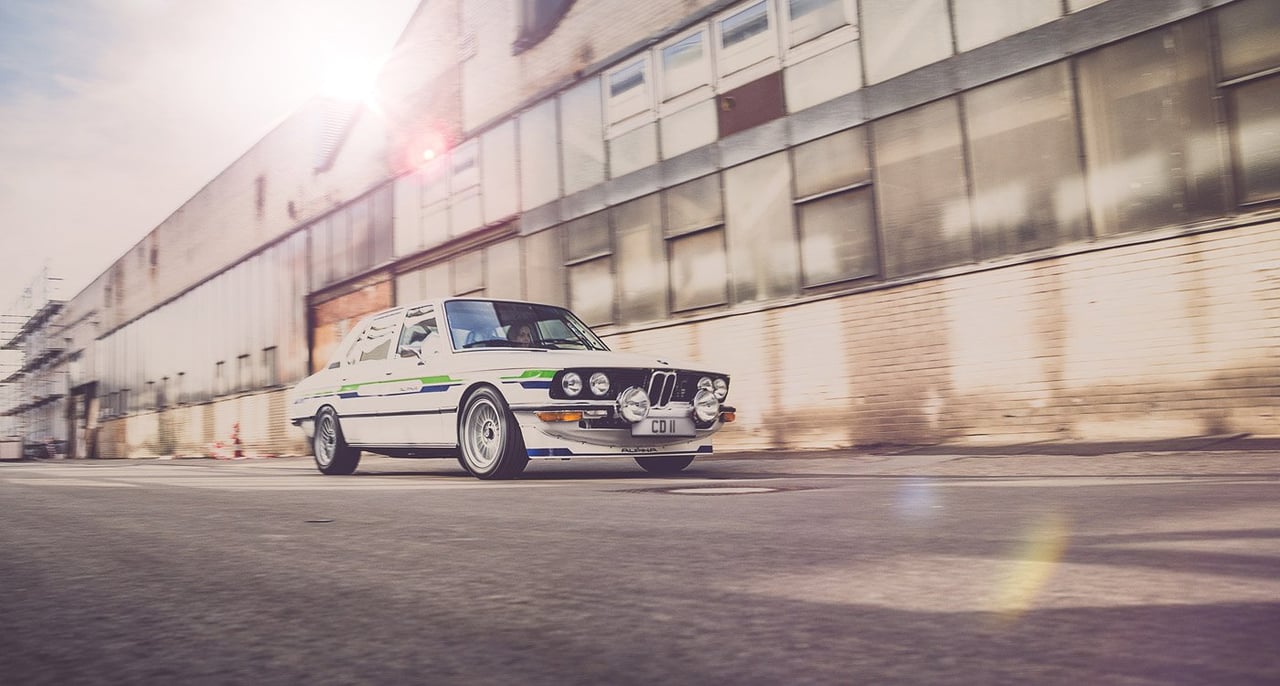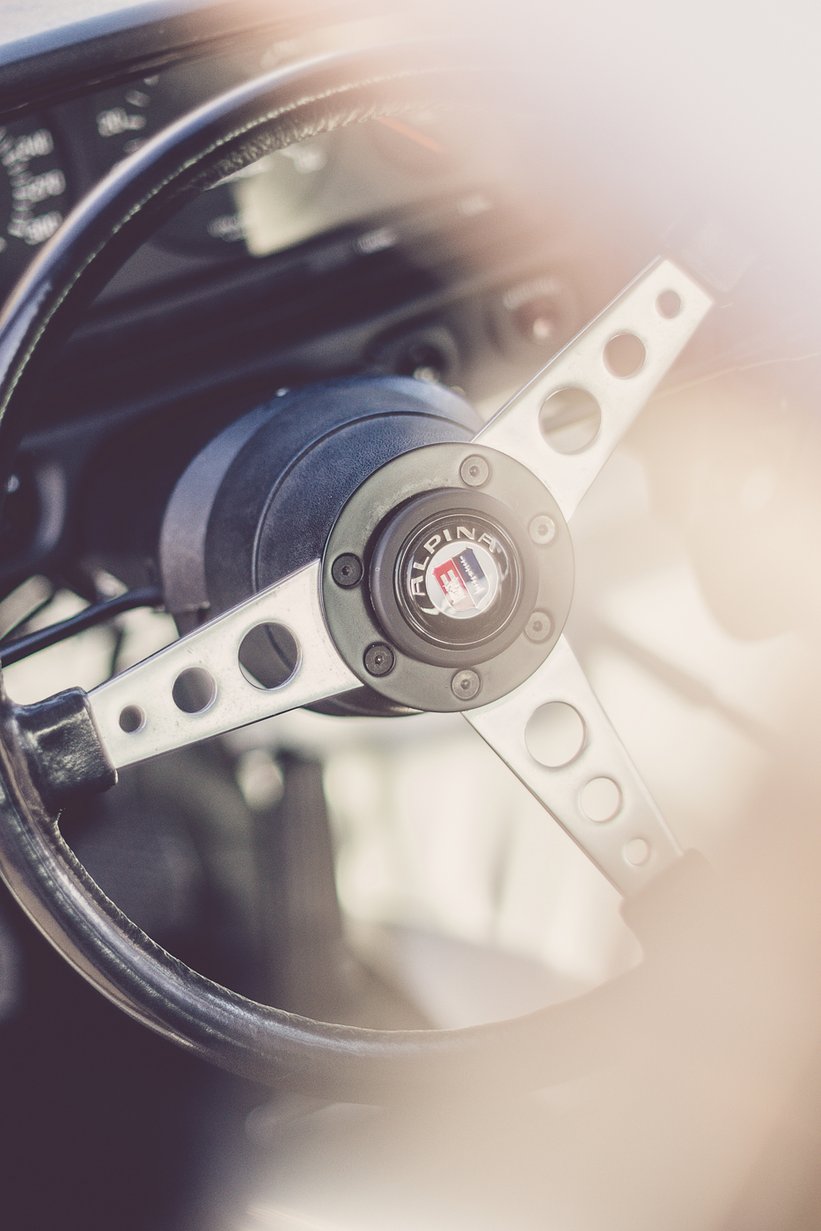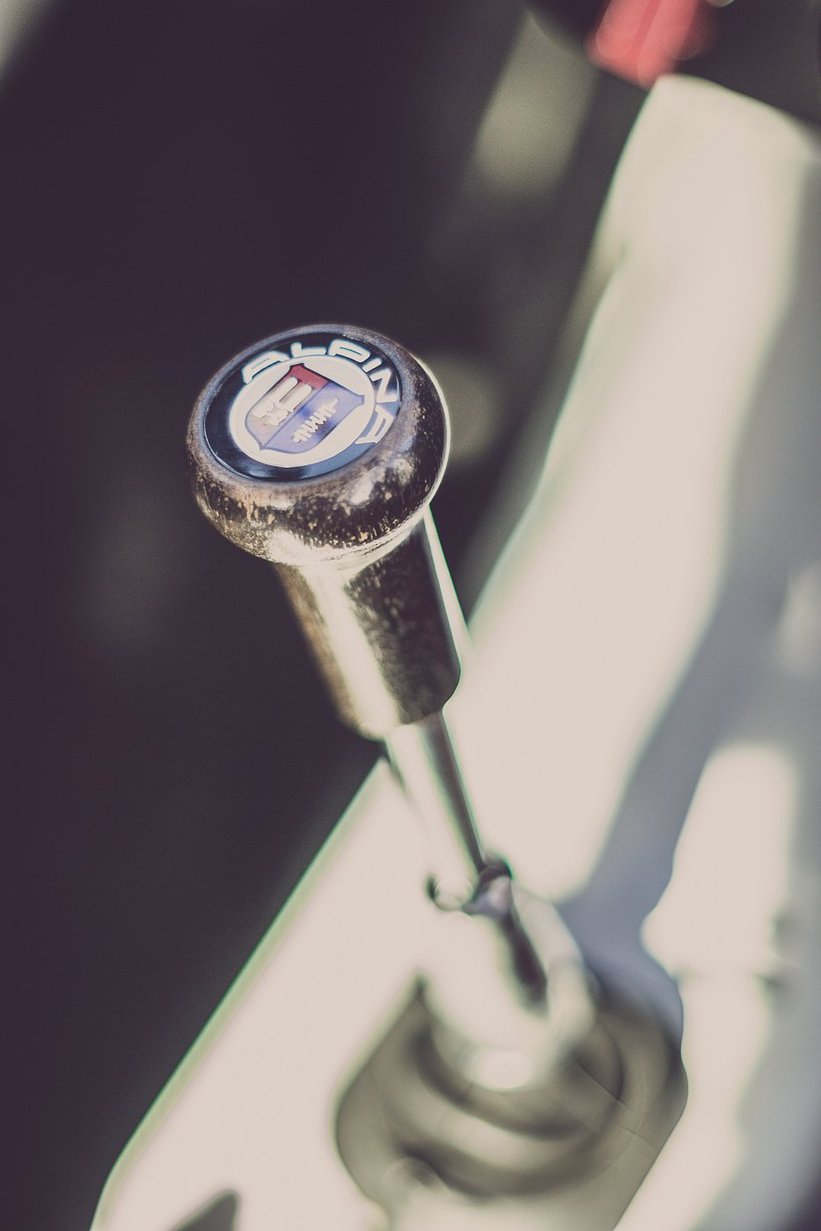 Before Alpina enjoyed major success with the late-1970s B7 Turbo, it produced the car pictured here, the B2 saloon: a substantial rework of a standard 528 that BMW's M-division had not yet thought to breathe fire upon. The recipe was by no means a simple one: the standard, non-injection engine was bored out to 3.0 litres, fitted with Solex or twin Weber carbs, and given a number of other Alpina parts, whose sum total was an impressive 230bhp. This allowed the 'Bayerische Bastard' to reach 60mph from rest in just 6.9 seconds on its way towards a top speed of 140mph. By contrast, the M535i – which arrived five years later – took 7.5 seconds to reach 60mph, and amassed 218bhp.
Bespoke Bavarian tailoring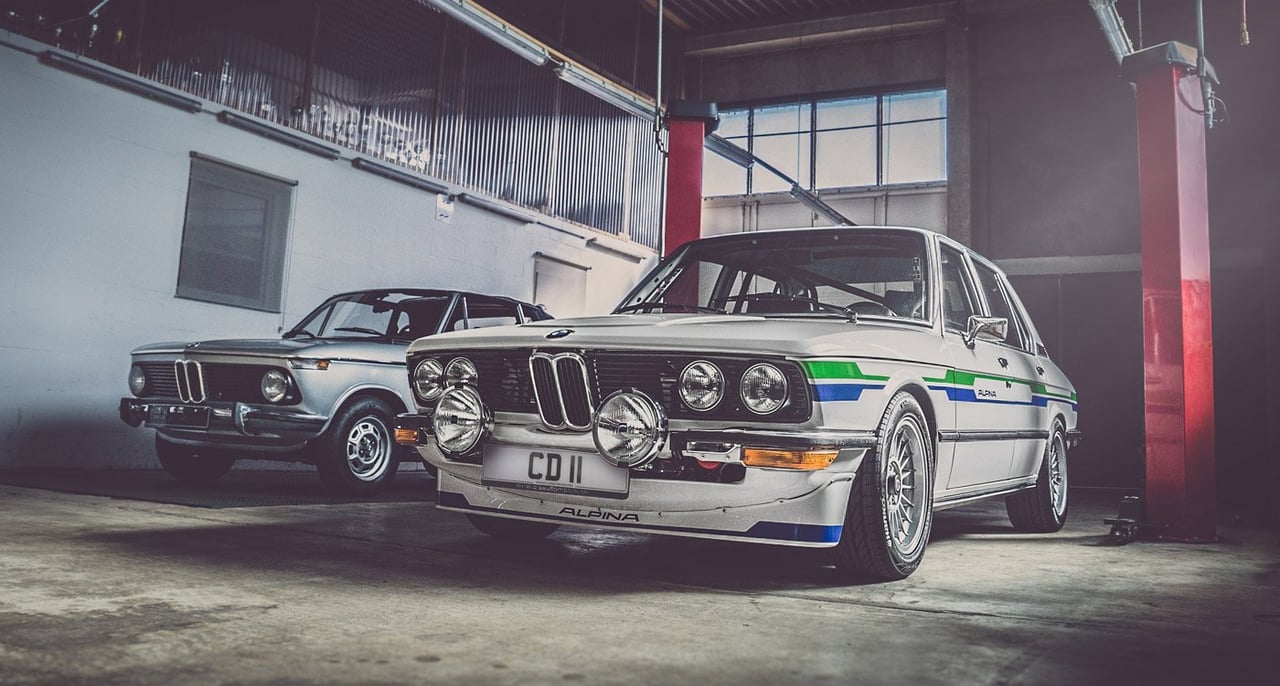 Other improvements included Alpina-Bilstein suspension, brakes, plus tailor-made wheels, interior components and a bodykit – and, of course, the distinctive contrast-colour graphics from which BMW clearly took inspiration when putting the finishing touches to the M535i. In total, only 11 examples of the B2 were built before the 300bhp B7 Turbo took the mantle – but considering its rounded package, pioneering spirit and the obvious respect it commanded in Bavaria and beyond, it can stake a genuine claim to being the original super-saloon.
Photos: © Frederic Seemann for Classic Driver