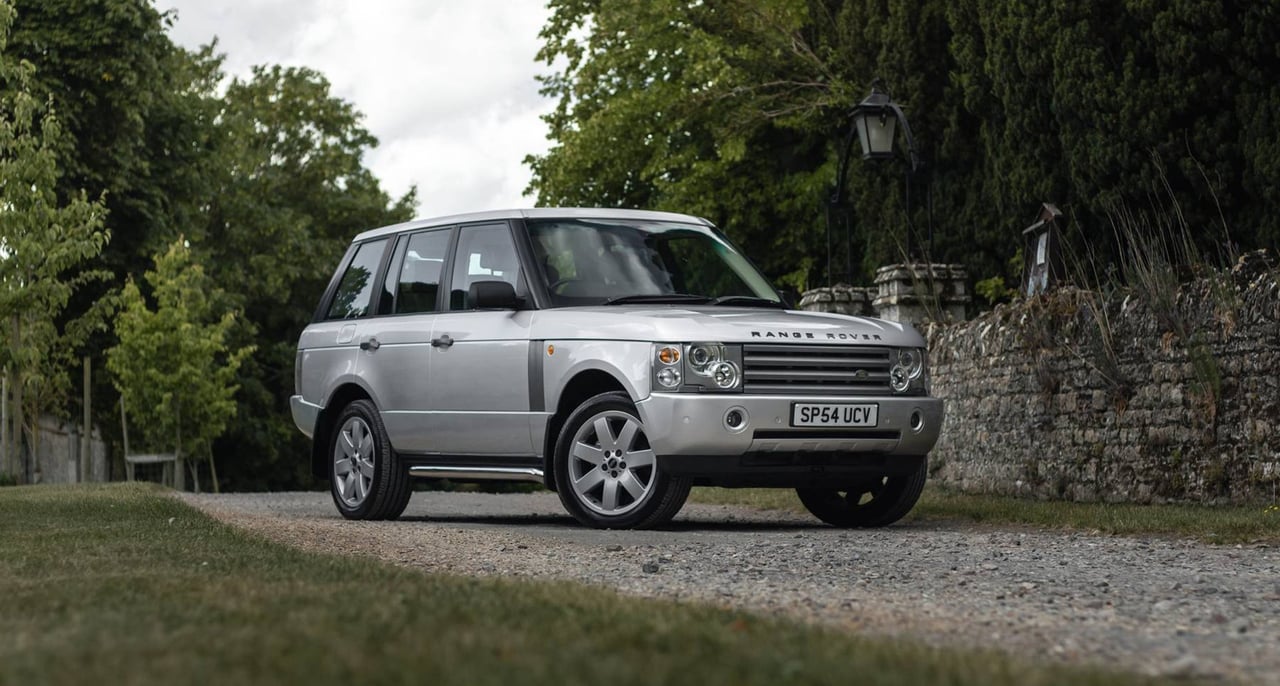 Range Rover L322
If you ever want to know what the it-car of the moment is, checking out the pages of our dear car-obsessed friends on Instagram is always a good place to start. This year, L322-gen Range Rovers have been flooding our feeds and it's easy to see why. Geoff Upex and Don Wyatt's clean design has aged remarkably well. Boasting the classic Range Rover silhouette combined with a refreshingly minimalist front-end, the L322 is just the palette cleanser we need in this sea of Optimus Prime-lookalike SUVs. Not only is the L322 a handsome devil, it's also unbelievably comfortable and fairly affordable to boot, so it's no surprise that it has become a sleeper-hit among those in the know. Besides, if it was good enough for the Top Gear film crew, it will be good enough for you!
You might also like: Early Porsche Cayenne / Land Rover Discovery 3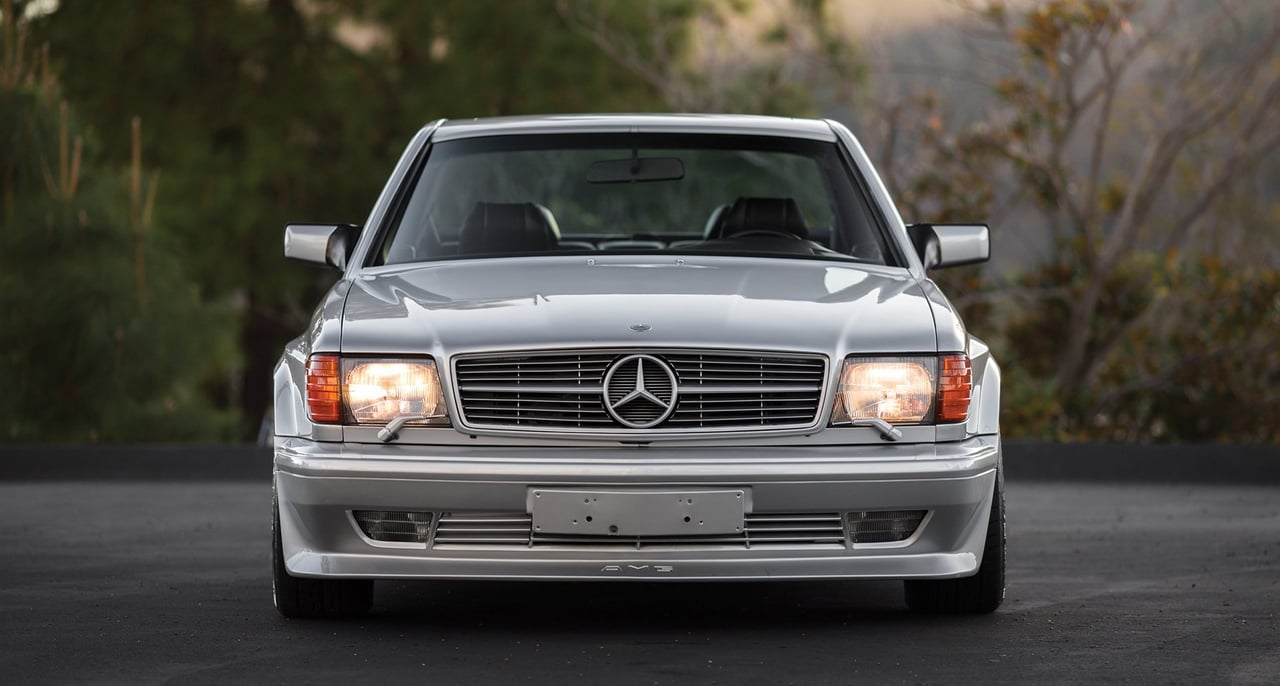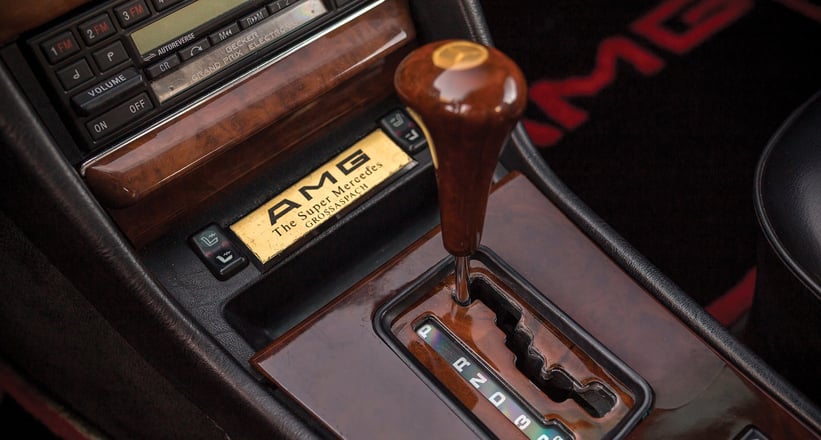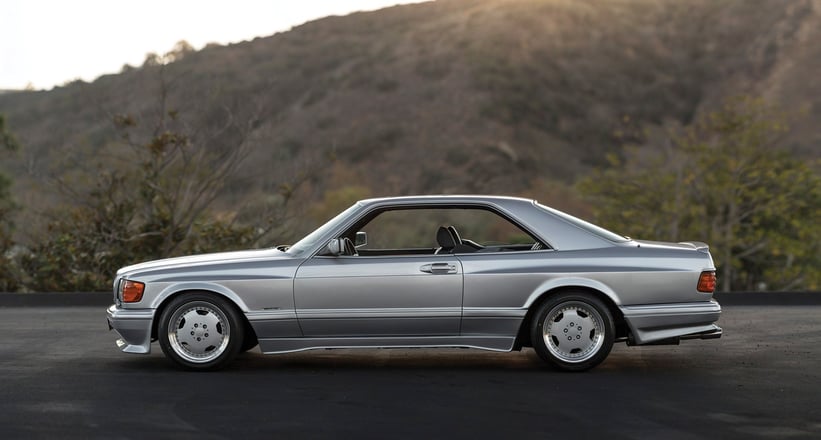 Classic AMGs
We don't need to extol the virtues of these early AMG powerhouses, chances are you're as deeply obsessed with these ballistic brutes as we are, but we'll do it anyway. Combining rarity, chiseled good-looks, and silly amounts of thrust, these German muscle cars offer a driving experience like no other. This year, the market has reflected the worldwide adoration for these pre-merger AMGs, with sought-after models such as the 6.0-litre W124-based AMG Hammer achieving over 750,000 dollars at auction. In 2023, we only expect collectors to become even more frenzied over these early AMGs, making them one of our top picks for potential stratospheric appreciation.
You might also like: Classic Alpina / Koenig / RUF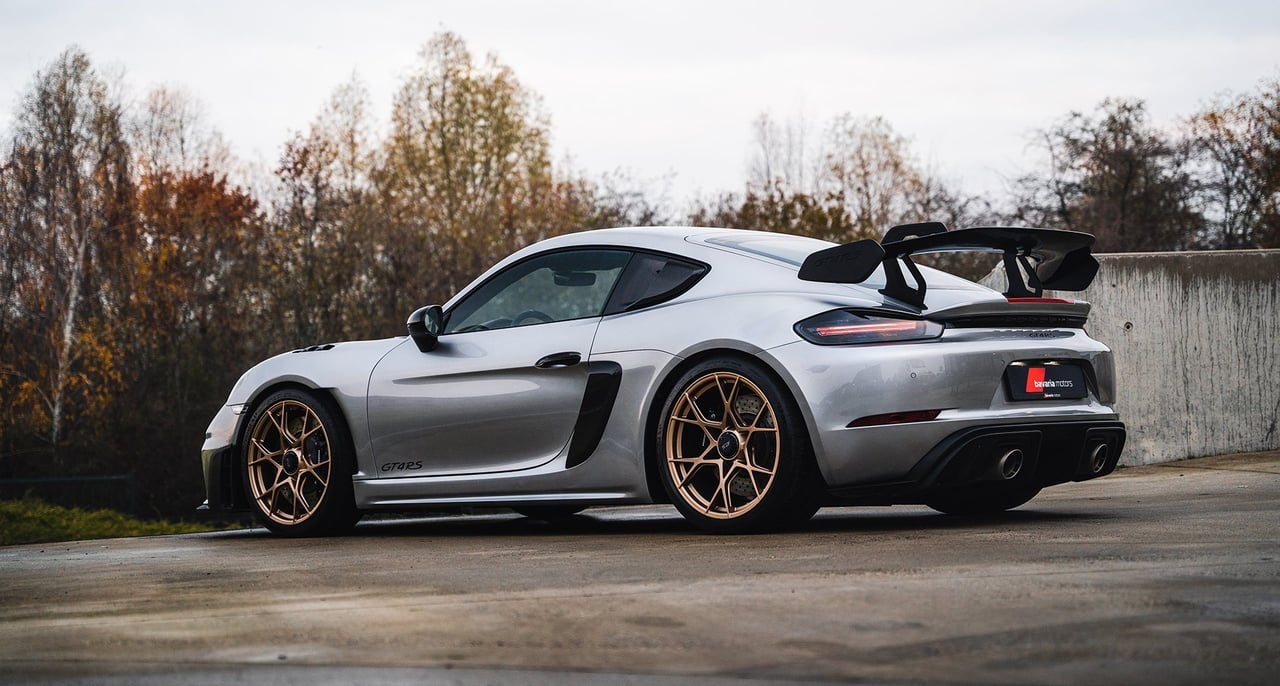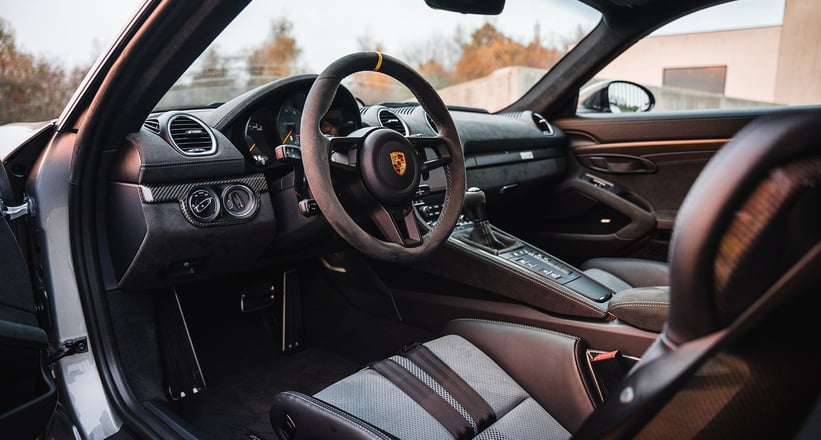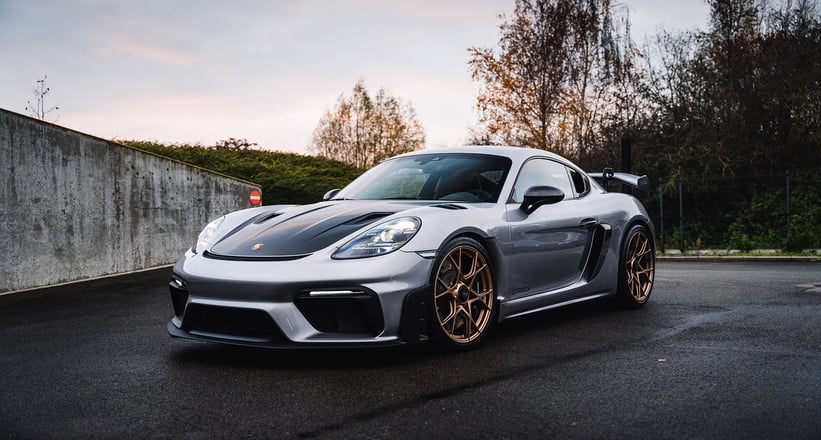 Porsche 718 Cayman GT4 RS
Usually we'd be hesitant to include a car as factory-fresh as the GT4 RS, but this latest enthusiast's wet dream from Porsche reads like a collector car bingo sheet. Equipped with the orgasmic motorsport-derived NA flat-six from the 992 GT3 and more wings and intakes than an F1 grid, the GT4 RS represents the first time Porsche has allowed its baby sports car to reach its full potential. The result is arguably the best car of the year, but unfortunately for us, this is also likely to be the last time the Cayman receives such special treatment. With an EV replacement on the horizon, it's highly unlikely we'll ever see a naturally aspirated, mid-engined sports car from Porsche's GT department again. Combine that fact with the GT4 RS's extremely limited supply and you have yourself a future classic.
You might also like: 997 & 991 Porsche 911 GT3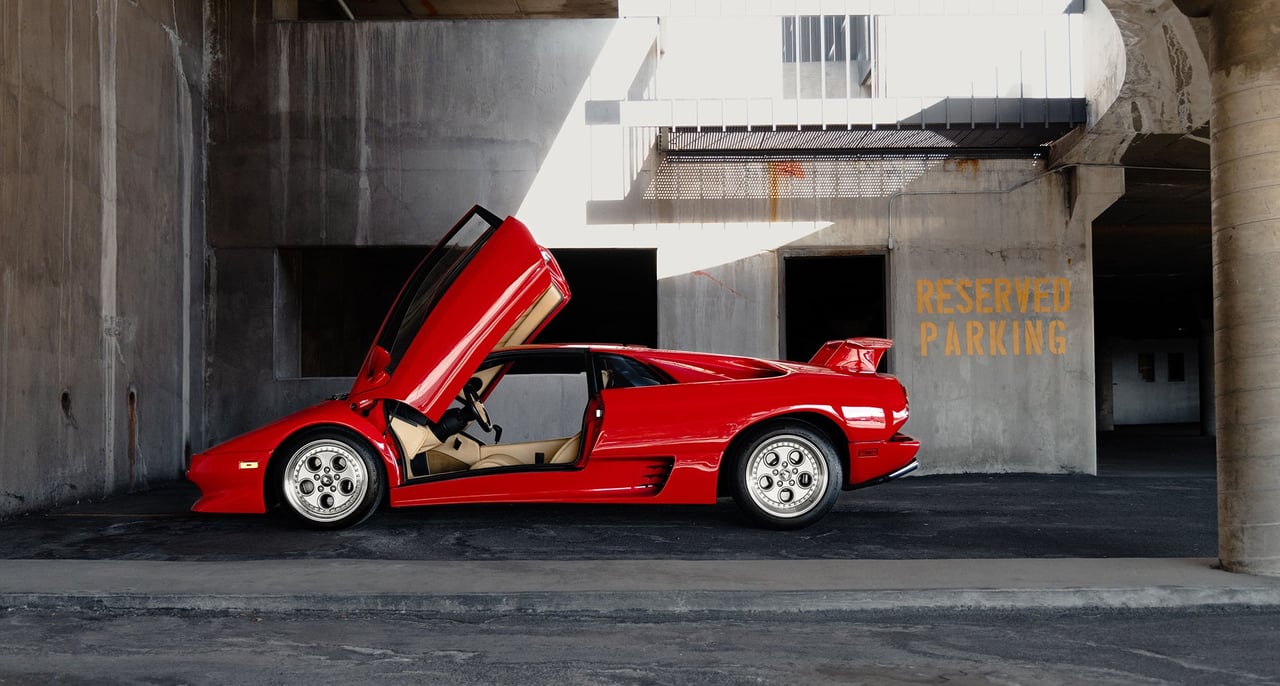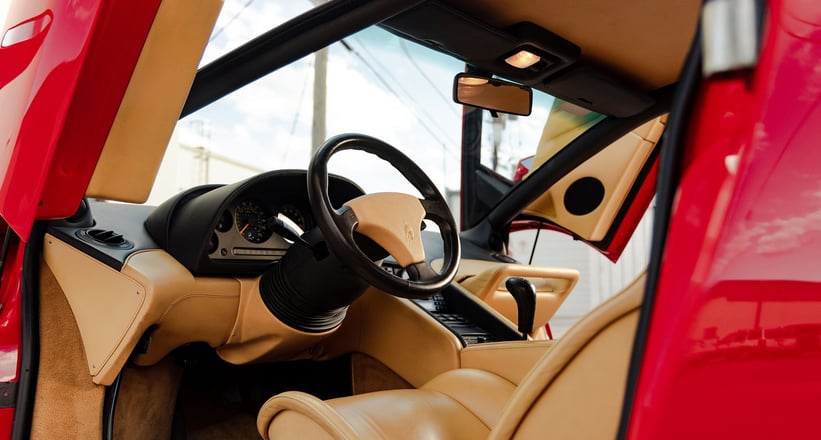 Lamborghini Diablo
If you asked us the Classic Driver team to pick our dream nineties supercar, our answer would be instant and unanimous: the Bugatti EB 110. However, everyone else seems to love the EB 110 too, and they're now breaking records at auction as a result. What's the next best thing? The Lamborghini Diablo of course! As the last raging bull designed by Marcello Gandini to reach production, the Diablo arguably represents the end of the pure-blood Lambo lineage before the VW group took over with the Murcielago. While we love any Diablo, if you really want to turn heads, you'll want to search for the irate SV, the perfectly purple JE 30, or the track-focused GT. And if you're looking to enjoy your Lambo year-round, then the four-wheel-drive Diablo VT is the perfect all-weather companion. Regardless of the badge on the back, the Diablo is the supercar we'll be putting our lottery winnings towards in 2023.
You might also like: Bugatti EB110 / Ferrari F512 M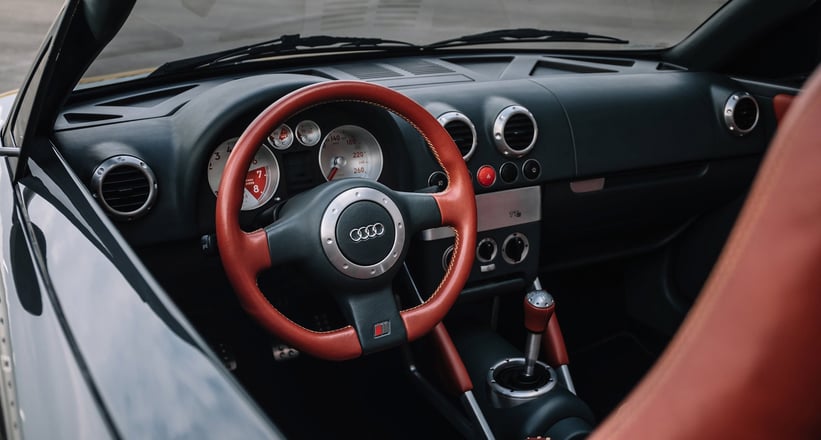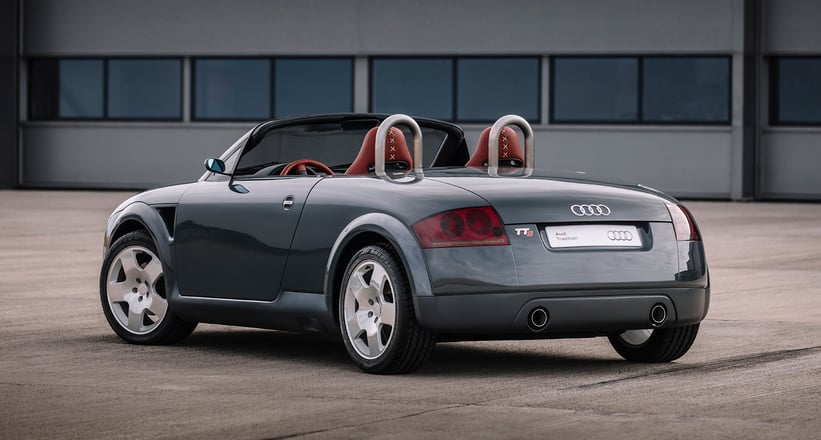 Audi TT
It's crazy how a combination of prejudice and fragile masculinity can prevent a car from reaching collector car status, but thankfully it seems 2023 will finally be the year the TT shakes its "hairdresser's car" label. One of the few cars to make it from concept to production with almost no alterations, the Peter Schreyer-designed Mk1 TT was an immediate design icon when it launched in 1998. Today, the TT's uncluttered exterior and timeless cabin is even easier to love, with values starting to creep upwards as enthusiasts cherry pick the best examples. If we were to drive one home ourselves, we'd look for a TT with the delightfully unique baseball leather interior, or one of the more driver-focused TT Quattro Sport models. Otherwise, if it's a city car meets grand tourer you're looking for, the rare V6 is an equally great bet. Like the A2 we included last year, it won't be long until the world wakes up to the fact that these are fantastic little cars, so get one while they're still a bargain in 2023 or live to regret it.
You might also like: Audi A2 / Early Audi A6 Allroad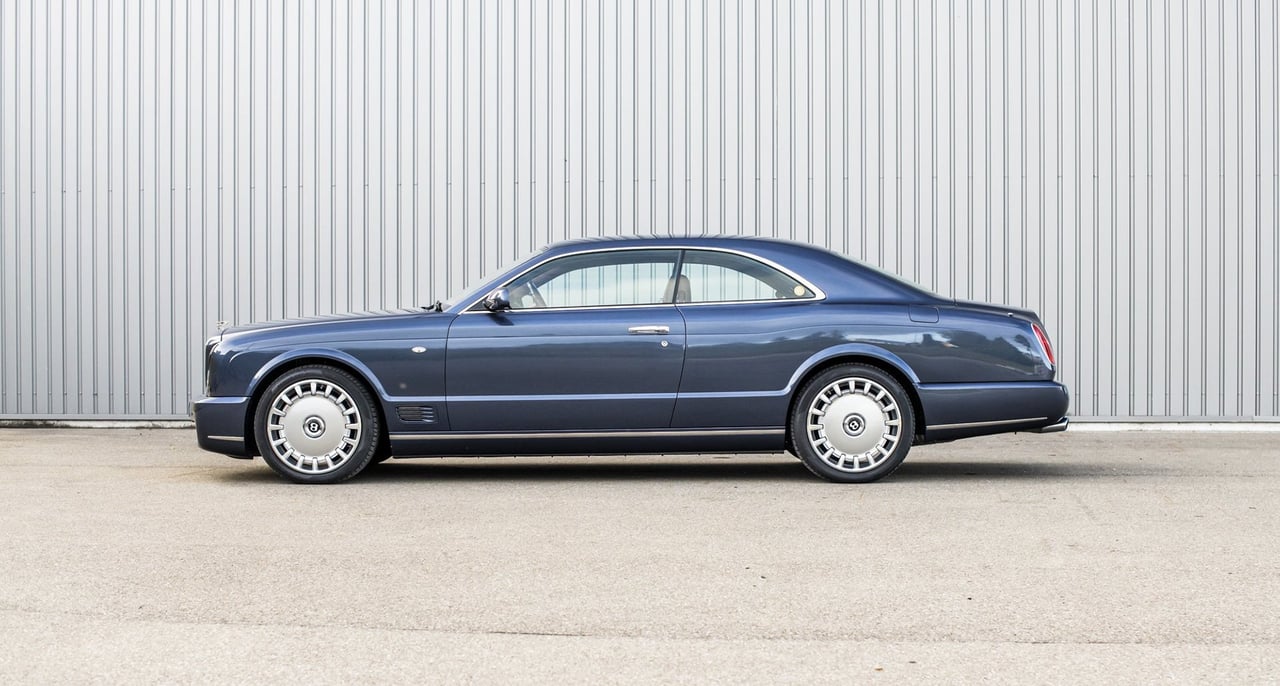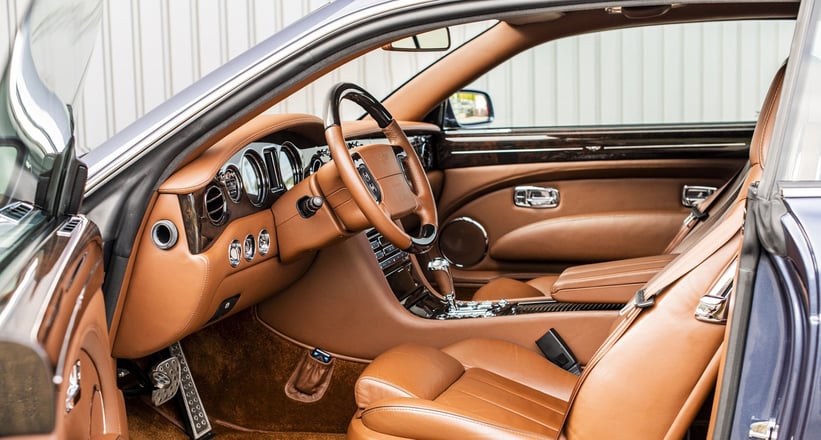 Bentley Brooklands
Bentley has been going from strength to strength recently, arguably producing the world's best car in the form of the Continental GT. If you ask us, though, the real high water mark for Bentley came in 2008 with the introduction of the Brooklands Coupé. Devilishly handsome and hand made in very small numbers - only around 420 were built - the Brooklands is pinnacle of what you can expect from a grand tourer. Powered by a 6.75-litre 530hp V8 producing a tyre-eviscerating 1050 Nm of torque, the Brooklands was a cigar lounge-equipped intercontinental ballistic missile on wheels. As Bentley follows the rest of the industry into the electric future, why not make your daily for 2023 one of the greatest combustion engined cars of all time?
You might also like: Bentley Azure / Early Bentley Continental GT
Fiat Panda 100hp
Now that the Panda 4X4 has rightfully assumed its position as a bonafide collector cars and values have adjusted to suit, we've had to look elsewhere for our Panda fix. Luckily, there was one model simply begging to be put on this list, behold the tiny yet mighty Panda 100hp. Equipped with the 1.4-litre four pot from the Punto and 100 rampant Italian stallions at the disposal of your right foot, the Panda 100hp is our kind of hot hatch. The forefather of the now-prolific 500 Abarth, the Panda 100hp didn't manage to achieve the same sales success as its descendant, making them quite a rare sight today. Despite its scarcity, these pumped-up Pandas can still be had for around five grand, so they're a fantastic choice if you're looking for cheap thrills in 2023.
You might also like: Volkswagen Lupo GTI / Fiat Cinquecento Sport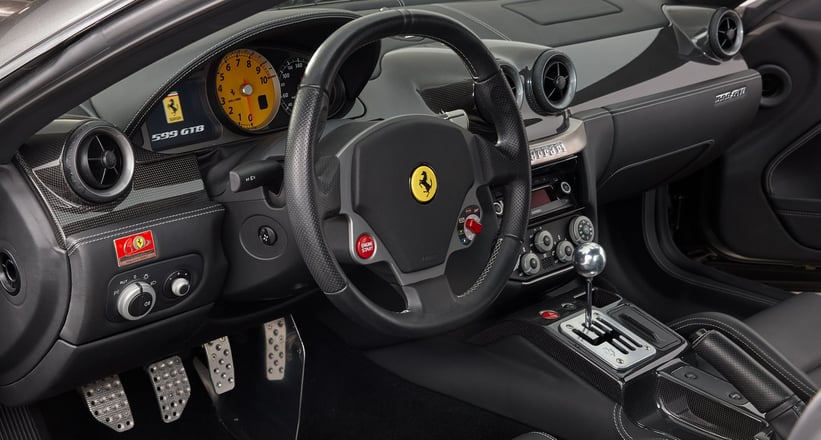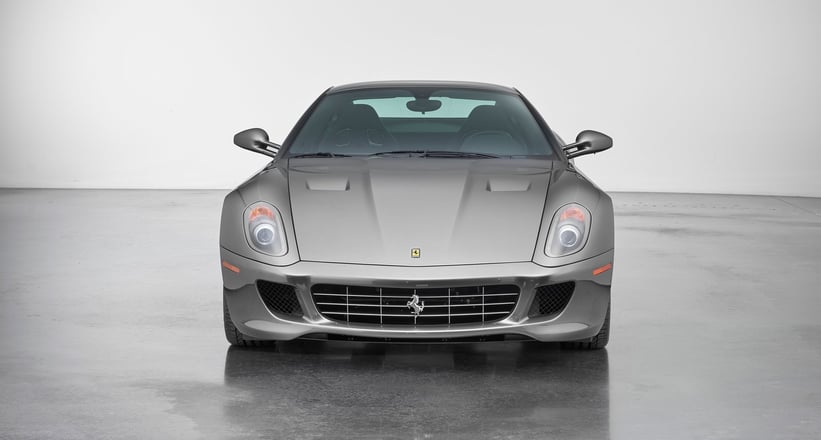 Ferrari 599 GTB Fiorano
As the penultimate Pininfarina-designed V12 Berlinetta Ferrari, the 599 holds a special place in our hearts. Those flying buttresses, that long nose, and the gorgeous V12 howl made for one seriously enticing supercar, but for a while the lack of a dual clutch gearbox meant many overlooked the 599 in the second-hand market. However, as DCTs become increasingly seamless and efficient, we're noticing a shift back towards the drama and engagement offered by the more emotive automated single-clutch manual found in the 599. Oh, and let's not forget it was also offered with a gated six-speed manual like all of Ferrari's greats: just imagine rowing through the gears and listening to that Enzo-derived V12 sing. We rest our case.
You might also like: Ferrari 360 Modena / Ferrari F430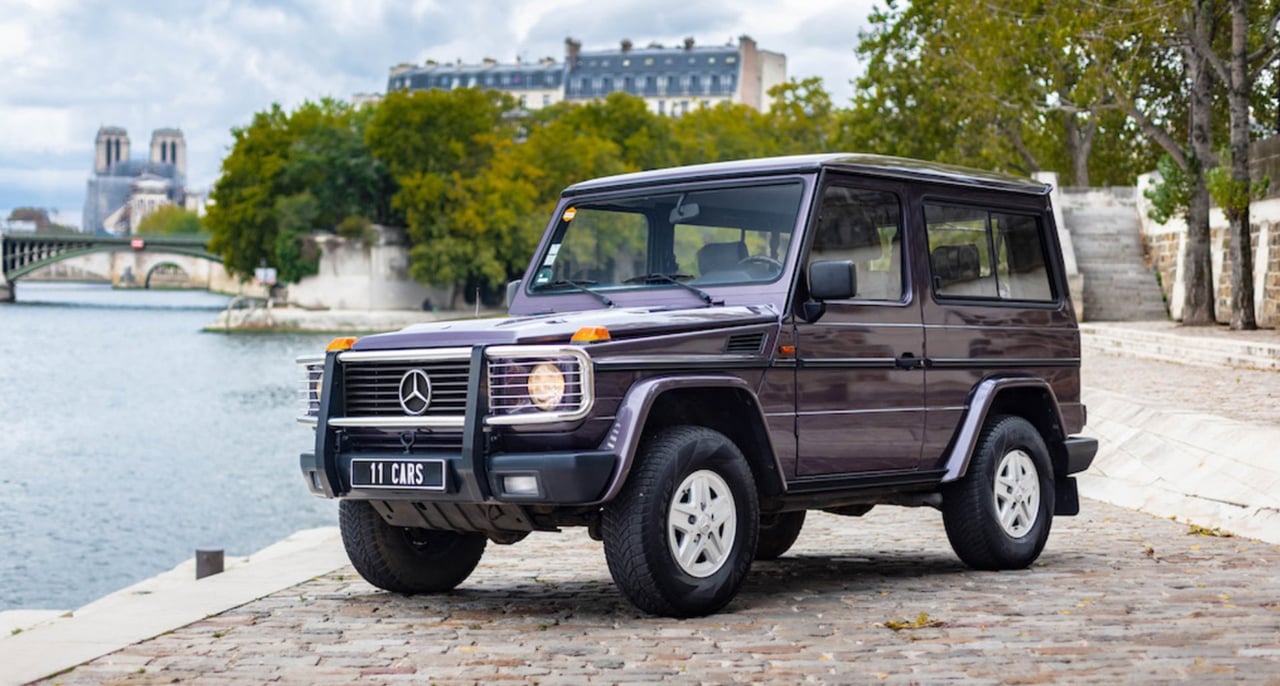 Early Mercedes G Wagons
The blinged-out, city-bound modern-day Mercedes G 63 isn't exactly our cup of tea in the Classic Driver office. In the pursuit of sales to footballers and influencers, the once-noble G Wagon has traded its off-road credentials for 23 inch rims and a steroidal carbon fibre bodykit. That's why we'll be taking it back to the good old days of the Geländewagen in 2023 to enjoy the bulletproof simplicity of the G Class of yore. Classic Defenders and Land Cruisers alike have already been the object of desire for enthusiasts for years, and now the classic G Class is seeing its own renaissance. So, if you're looking for an off-road adventure in 2023, you could choose no better companion than the real OG.
You might also like: Land Rover Discovery Series 1 / Toyota Land Cruiser / Mitsubishi Pajero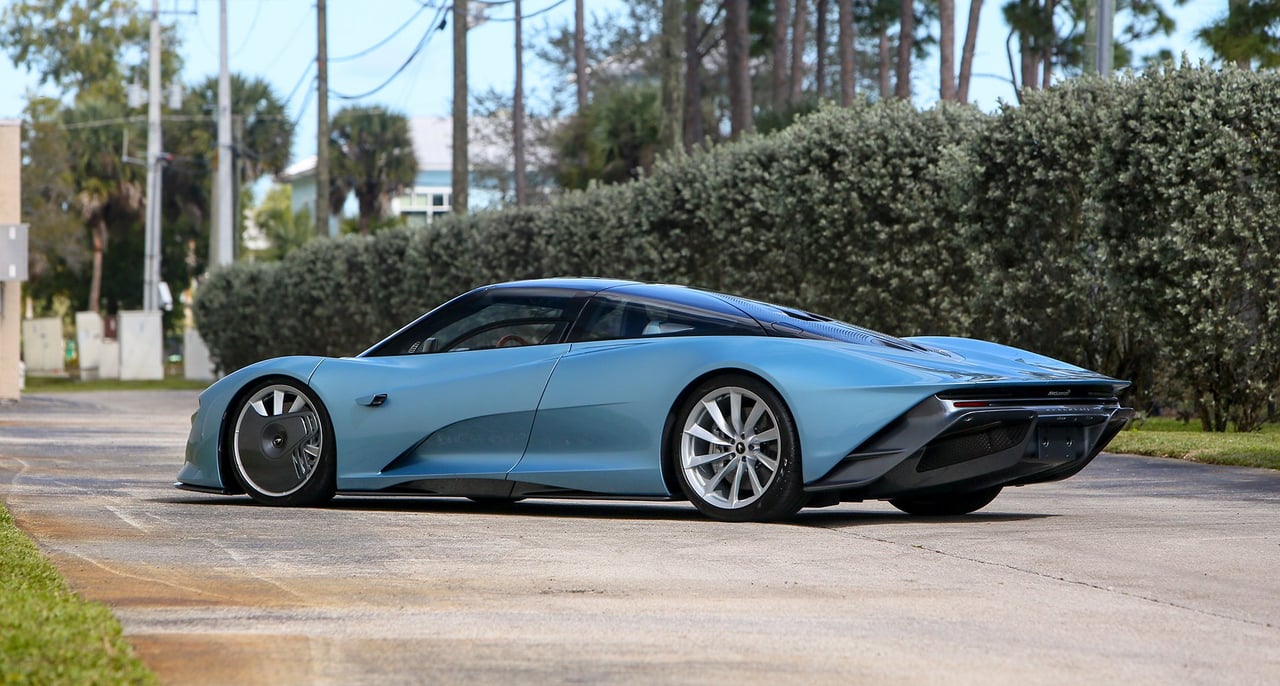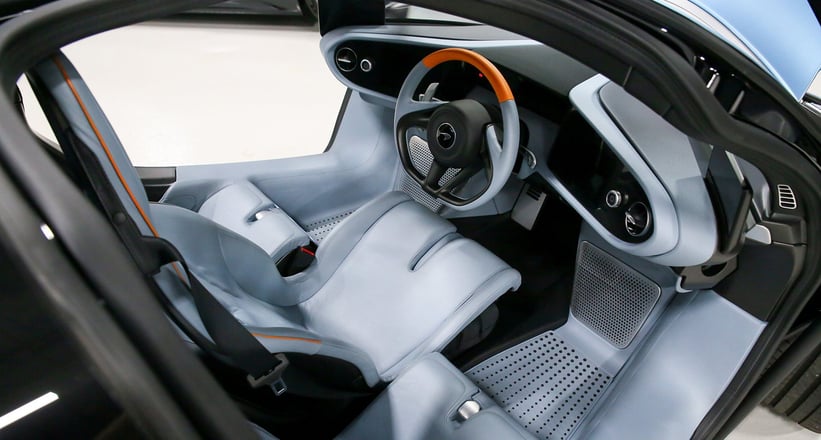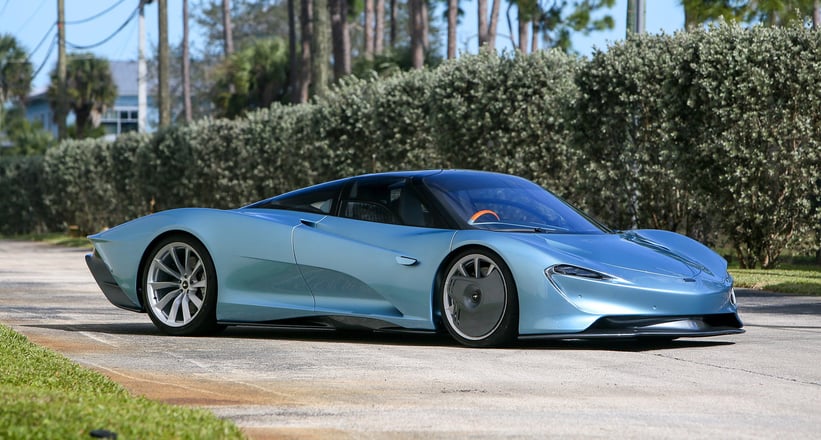 McLaren Speedtail
Our final entry on this year's list is a bit of a wild card considering just how many hypercars McLaren has released in the last decade, flooding the market with V8-powered carbon-tubbed spaceships. However, only one of those models boasts the same three-seater layout as the legendary McLaren F1, and that's the absurdly long and mind-bendingly fast McLaren Speedtail. Built as a low-drag warp-speed cruiser and tested at the Kennedy Space Center, just 106 of these long-tailed beauties will ever be made, making it much, much rarer than the Senna or the P1. Hypercars are meant to offer a driving experience like no other, and the Speedtail absolutely nails that brief, which is why we think it's one to watch in 2023.
You might also like: Shinkansen / Concorde
Photos courtesy of Andreas Wüest / Audi / Bavaria Motors / Bonhams / Eleven Cars / Kevin van Kampenhout / Rémi Dargegen / RM Sotheby's / Stellantis