If you were an Armenian oil magnate in the 1960s, the sky was literally the limit – the world was thirsty for petrol and you were sat right on top of the source. But for Nubar Gulbenkian, there was one sizeable obstacle between him and his family fortune: his father, the colourful entrepreneur, art collector and philanthropist Calouste Sarkis Gulbenkian, who considered keeping his son on a very short leash the most effective form of education. After his father's company had refused to reimburse him 4.50 US dollars for a chicken lunch, Gulbenkian sued his father for 10m dollars. He ultimately inherited a fortune, which enabled him to live the life of a veritable British gentleman and make the most of all the advantages that entailed.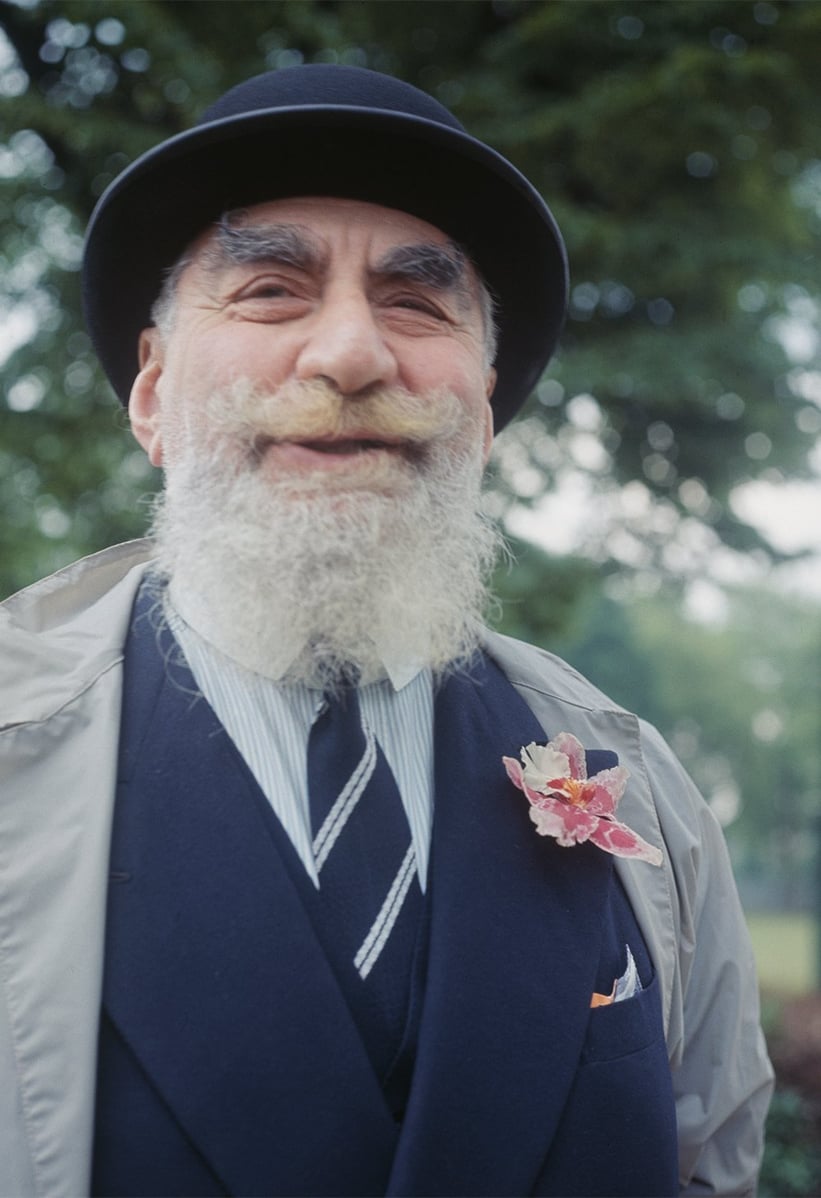 Born in the Ottoman empire and sort of resembling a Tintin character with his long beard, monocle and fresh orchid in a buttonhole, Gulbenkian was the prototype of an eccentric playboy, living his life as one relentless chase for pleasure. As a Cambridge friend once summed up the high-craving millionaire's lifestyle, "Nubar is so tough that every day he tires out three stockbrokers, three horses and three women". And of course, there were many cars to play with along the way, too. He had two Austin FX4 London taxis converted to resemble horse-drawn Hackney carriages, covered in gold and powered by Rolls-Royce engines. "I like to travel in a gold-plated taxi that can turn on a sixpence, whatever that is," he once famously said.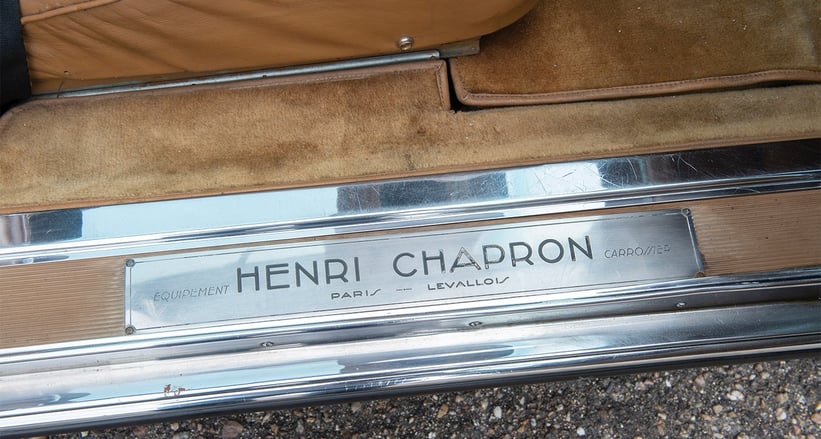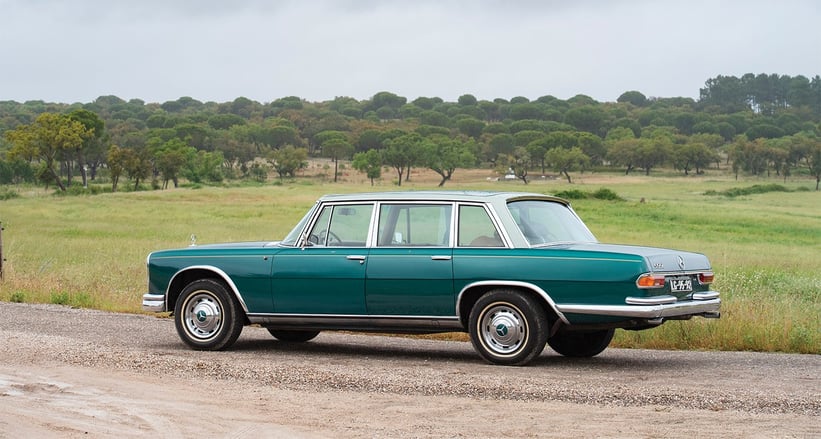 Naturally, Gulbenkian had some pretty straightforward demands when ordering a Mercedes-Benz 600 in the 1960s. When the German manufacturer denied his request for a full glass roof, he simply ordered a car under a false name via a French dealer and promptly took it to Henri Chapron's coachbuilding studio in Paris where the multi-millionaire was welcomed with open arms.
The glass ceiling was only the beginning. Because Gulbenkian wanted to gaze at the stars at night, the rear seats were made to recline into a double bed. The door panels were equipped with handheld mirrors, and glass deflectors were designed with the sole purpose of minimalizing air turbulence in the cabin. Special tobacco pipe holders were fitted, as well as a minibar between the sheets. Being his father's son, Gulbenkian kept tabs on his drivers with both a speedometer and a fuel gauge in the rear of the cabin. And, atypical of the period, there is no wood adorning the interior – in its place, there's sumptuous leather throughout.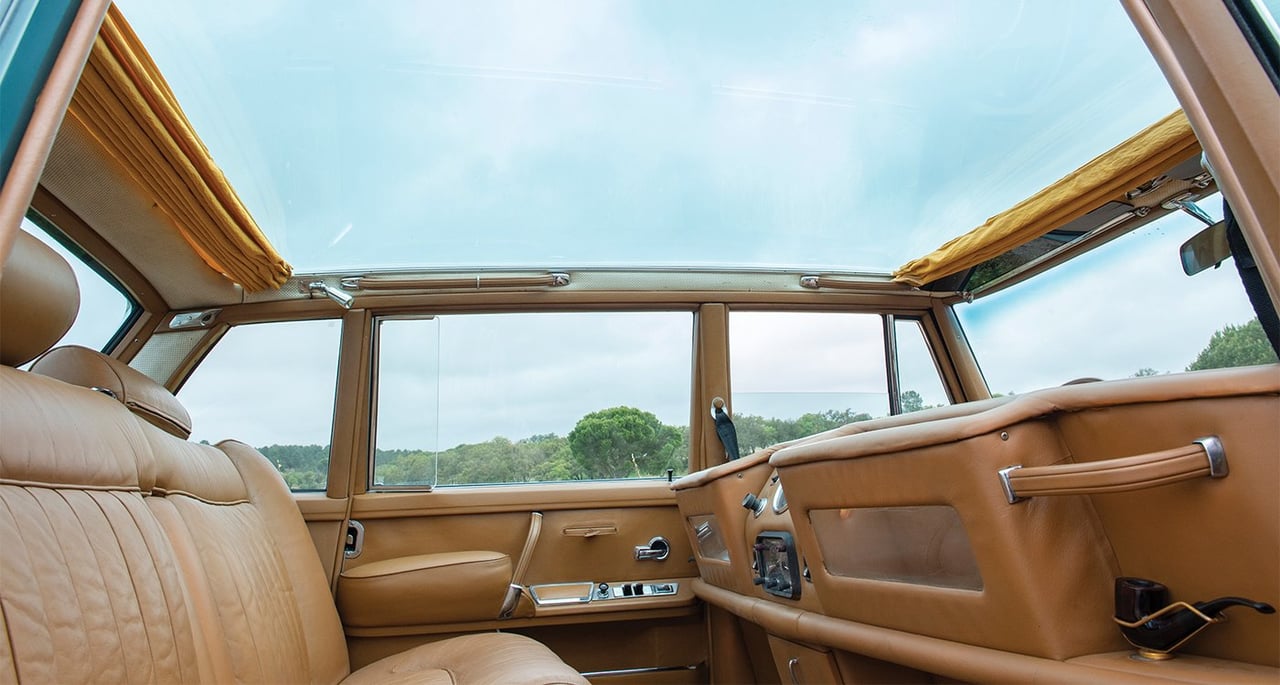 RM Sotheby's will offer the unique Mercedes-Benz with no reserve at its sale of The Sáragga Collection on 21 September. Its pre-sale estimate is 300,000–400,000 euros, but if the car resonates with collectors as much as it did with our Instagram followers, we wouldn't be surprised to see fireworks in the room when this one crosses the block.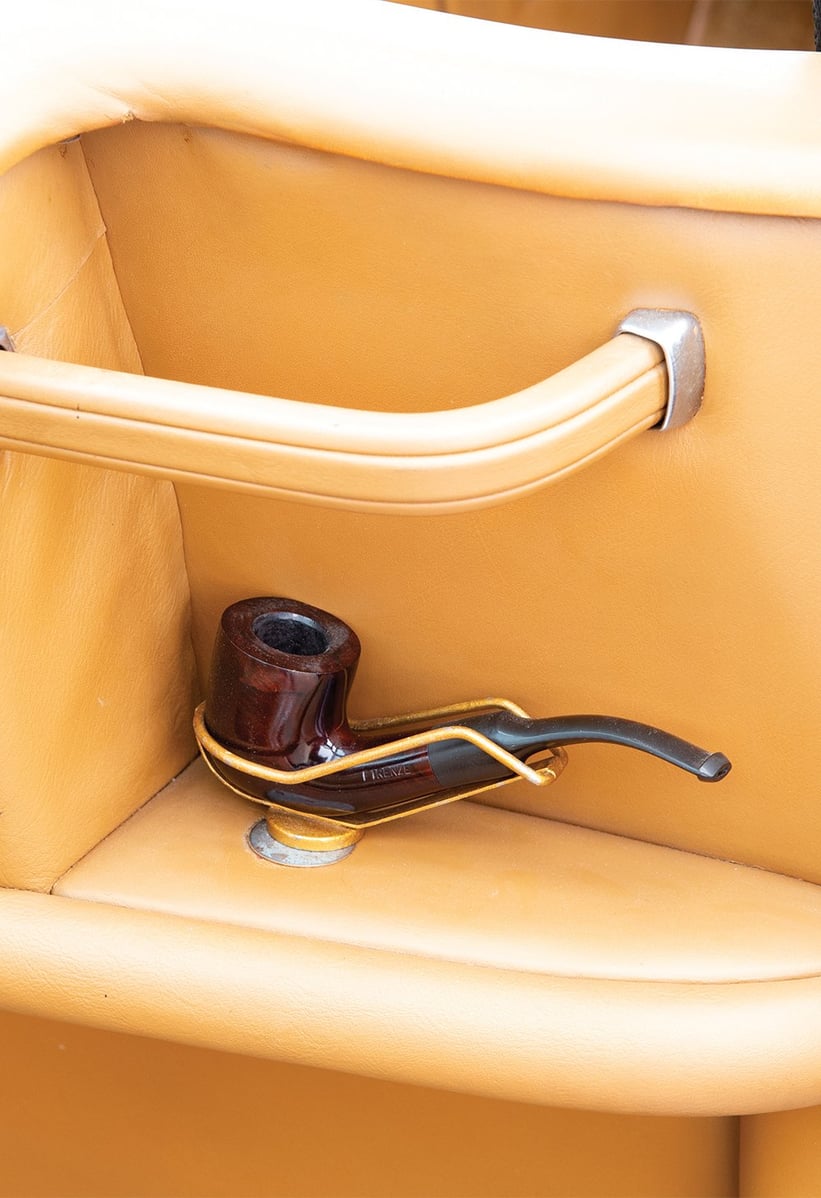 "I believe in comfort, I enjoy myself and I enjoy life," Gulbenkian described his mantra, "I enjoy everything I do." And he held that in honour until his final days. After he (fittingly) died of a heart attack on the French Riviera in 1972, the New York Times honoured the oil baron as a 'tireless ladies' man, gourmet extraordinaire and most picturesque of bon vivants who practised as unabashedly epicurean philosophy'. Its obituary is a read we thoroughly recommend!
Photos: RM Sotheby's / Getty Images