Shock new V6-engined Ford GT revealed at Detroit Motor Show
Ford has announced the shock follow-up to its mid-noughties GT supercar at the 2015 Detroit Motor Show. Going on sale late next year, the new Ford GT's main focus is on low weight and advanced aerodynamics…
Ten years on from the launch of its predecessor, the new Ford GT shows just how far supercar development has come. While the 2005 model used an ultra-butch 5.4-litre supercharged V8, the car revealed in Detroit will employ a 3.5-litre twin-turbocharged 'Ecoboost' V6 producing 592bhp – along with a host of aerodynamics-enhancing and weight-saving measures.
Looking back while moving forward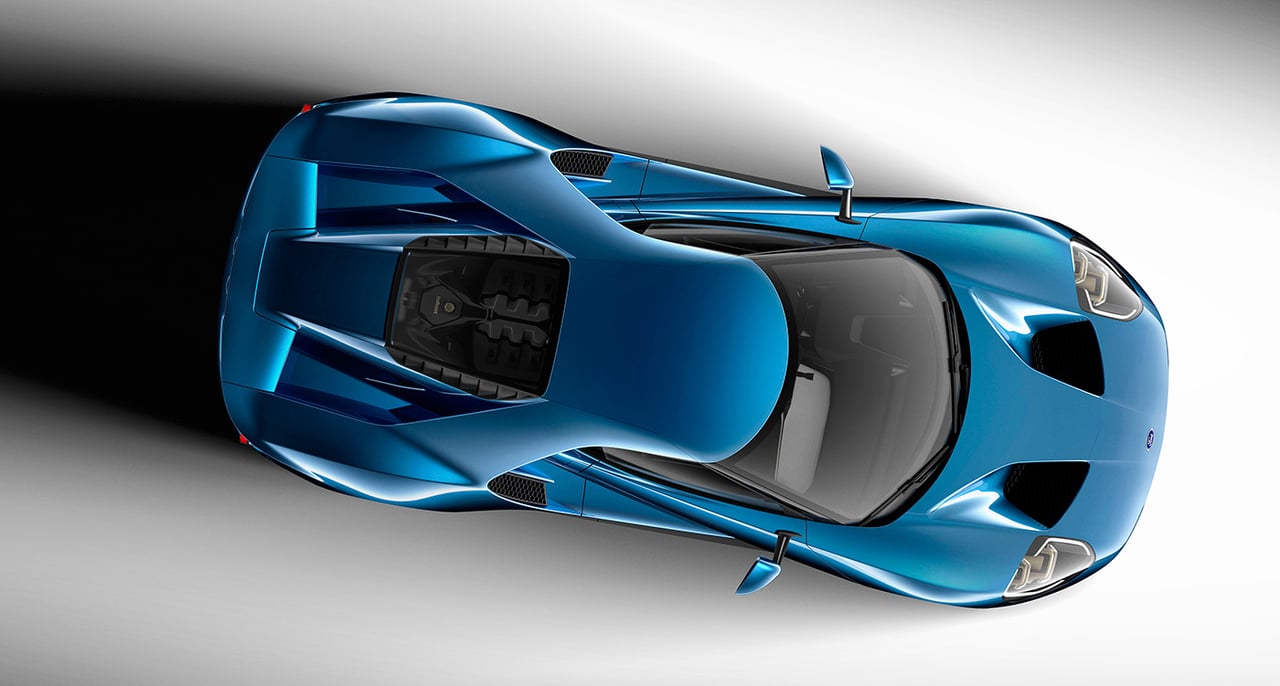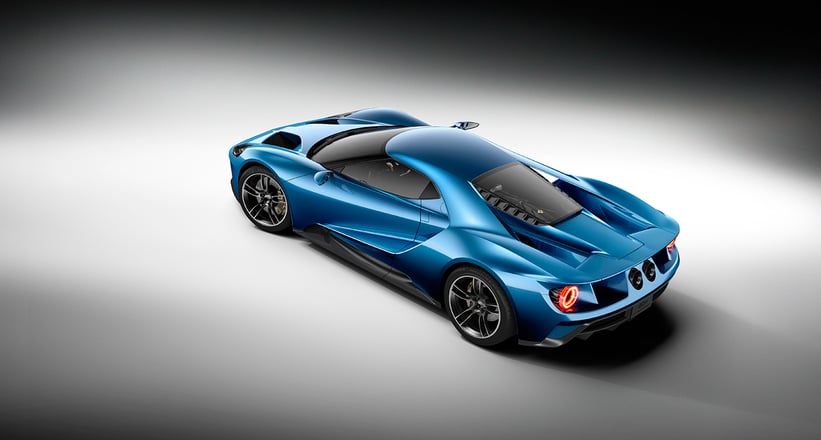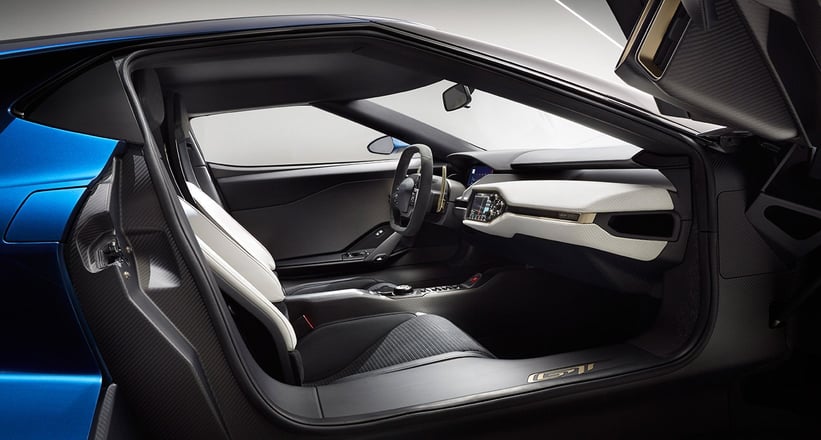 The mid-engined, rear-wheel-drive layout of its predecessor is retained, although now defined by a carbonfibre passenger cell with aluminium subframes front and rear. Carbonfibre body panels form part of the structure of the car, while a deployable rear spoiler leads the list of active aerodynamic functions. Recalling its GT40 forefather – the GT's 2016 launch will coincide with the 50th anniversary of the 1966 grid lock-out at Le Mans – it also sports a curved windshield. Access to the two seats, which are incorporated directly into the carbonfibre floor, is through doors which open upwards, much like those of a McLaren 650S; gone are those of its predecessors that incorporated much of the roof's surface area.
Photos: Ford