After the surprise departure of frontman Max Girardo and the no-sale of the N.A.R.T. Spyder in Monaco shortly afterwards, RM needed a 'win' to send out a message of resilience during a transition period in the midst of uncertain economic times. We'll have to wait until August to see just how emphatic that 'win' is – if it comes at all – but the Canadian auction house has set the stage by consigning a very special four-cylinder Ferrari sports racer to its flagship Monterey sale.
Returning to its favourite location...
The sale location for the 1955 Ferrari 750 Monza Spider could not be more appropriate: it was not only campaigned in period by a trio of American heroes in the form of Phil Hill, Carroll Shelby and Jim Hall, but also claimed two wins at the Pebble Beach road races after placing second at the 12 Hours of Sebring on its debut outing. Unusually, its period provenance extends to this very day having been retained by Hall for the past 60 years, during which time it underwent a restoration that saw it returned to its former white-and-blue glory, albeit while retaining its original drivetrain. "While many four-cylinder Ferrari sports racers fell to the crucible of motorsport or general neglect following their racing careers, this particular example has been incredibly preserved," points out RM's Jack Boxstrom. Coupled with the ownership from whence it comes, this should ensure the increasingly stringent requirements of collectors at this level are fulfilled.
Two come along at once...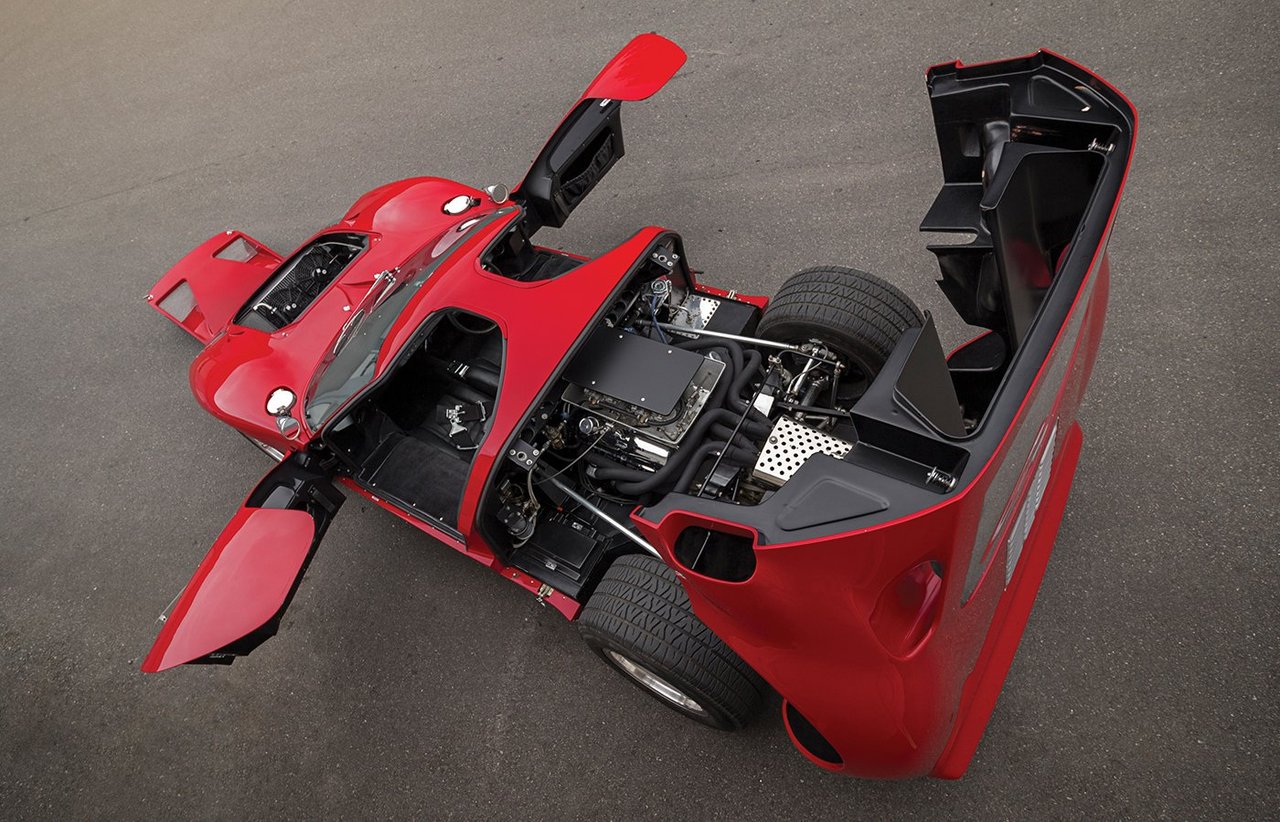 Alongside the 750 Monza, RM has also announced another coup in the form of a 1966 Ford GT40 street car – one of 31 such Mk I GT40s built, and the second to be offered for sale by RM this Autumn in this, the silver anniversary year of Ford's first Le Mans win. Sold new by Shelby American, chassis P/1057 will join its sibling from the Jim Click collection (chassis P/1061) in RM's Monterey roster. It'll be interesting to see whether the GT40's topicality this year will generate enough interest for both cars to sell at their anticipated level. Still very much a road car, P/1057 is estimate to fetch 3.25m – 3.75m USD, while P/1061 – which was used as a promotional vehicle by Ford in period has since been 'massaged' into a formidable racing machine – is predicted to fetch 3.75m – 4.25m USD.
Photos RM Sotheby's / Jim Hall