Is this the revitalisation of the De Tomaso Pantera?
What happens when a panther meets a hurricane? This is probably a question nobody's ever asked before — that is, not until now. Ares' new supercar, which combines the exterior design elements of the De Tomaso Pantera with the modern chassis of a Lamborghini Huracán, is a force of nature…
Far beyond driven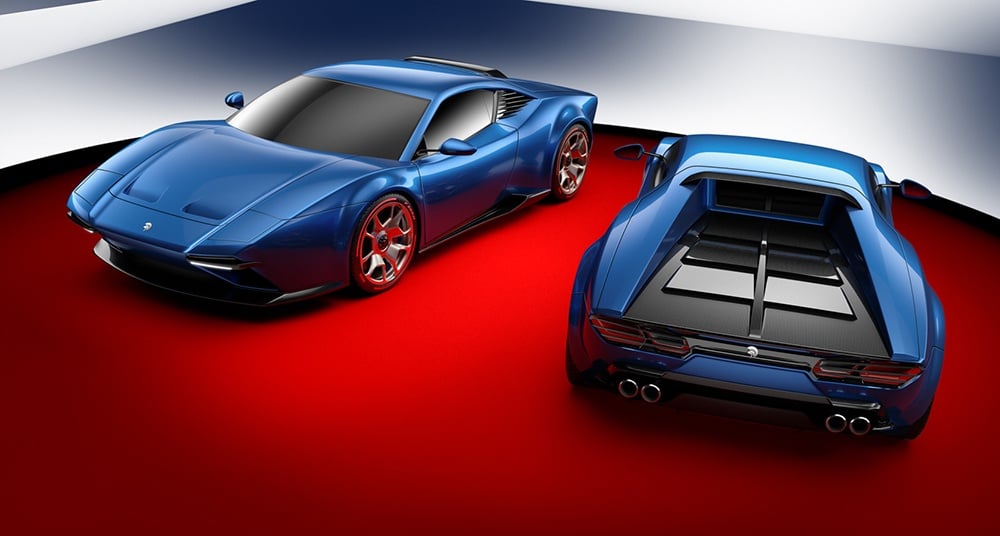 The first car to be designed, engineered, and built in Ares Design's new Modena headquarters, Project Panther is the latest 'bespoke creation' from the coachbuilder. With the goal of creating a "future classic that reflects the essence of an iconic cars' exterior style and marries that with an equally revered existing chassis," Ares incorporates the pop-up headlamps, black side vents, and tapered design lines of the original Pantera with such modern innovations as LED lighting, 10-spoke wheels, and functional aerodynamics. As with all of Ares' 'bespoke creations', the Project Panther will be built in very limited numbers and will focus on customer personalisation and high-quality build quality. The only question left to ask is can this new panther outrun a twister?
Photos: Ares Design