The ultimate racing series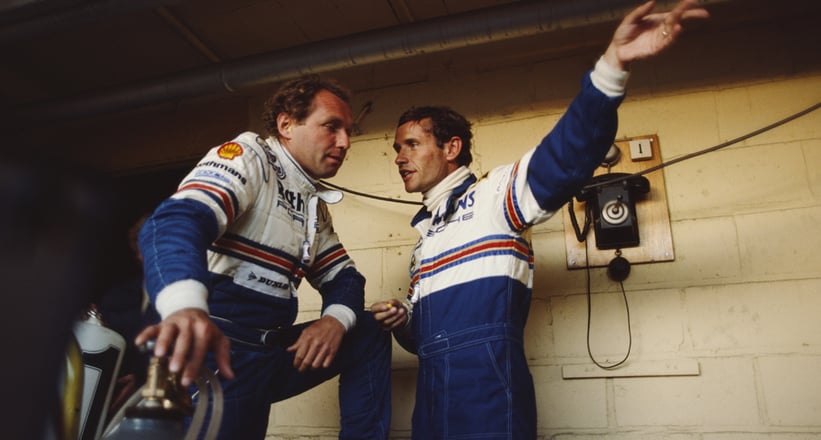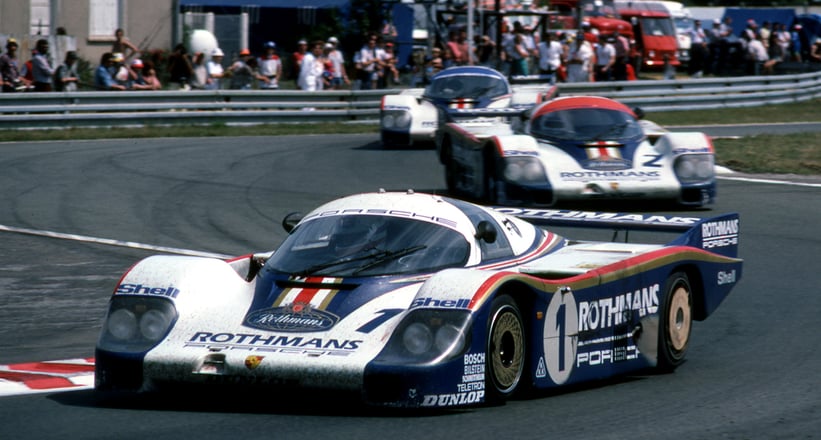 "My first experience of Group C racing was sitting in the grandstand at Brands Hatch in the pouring rain in 1982, watching Jacky Ickx winning the World Championship in a Porsche 956," says Henry Pearman, one of the foremost enthusiasts and collectors of Group C cars. "Not long afterwards, I was taken around Spa as a passenger, strapped in by a standard road-car seatbelt. I remember thinking two things: firstly, if we crashed, then at least I died in the ultimate way. Secondly, I promised myself I'd do whatever it takes to one day own one of these cars." Thanks to his success with Eagle E-types, Pearman now has a collection of 18 Group C cars, comprised largely of Porsches and Jaguars, some of which are World Championship winners.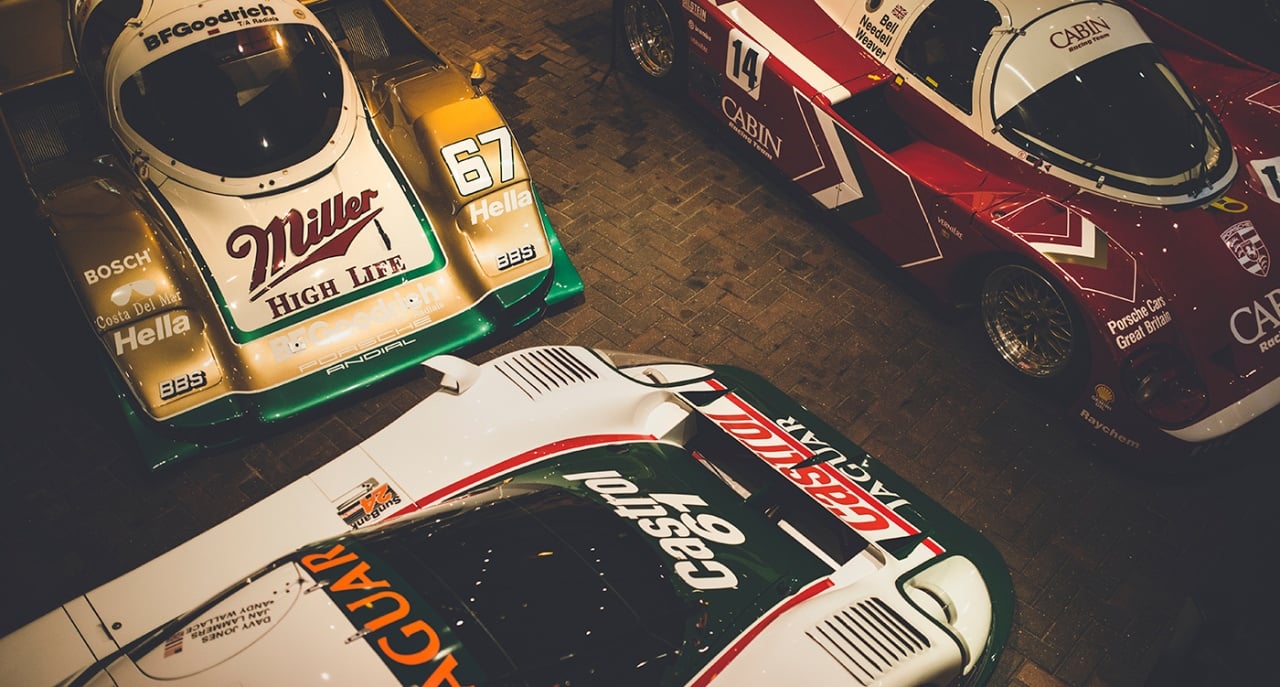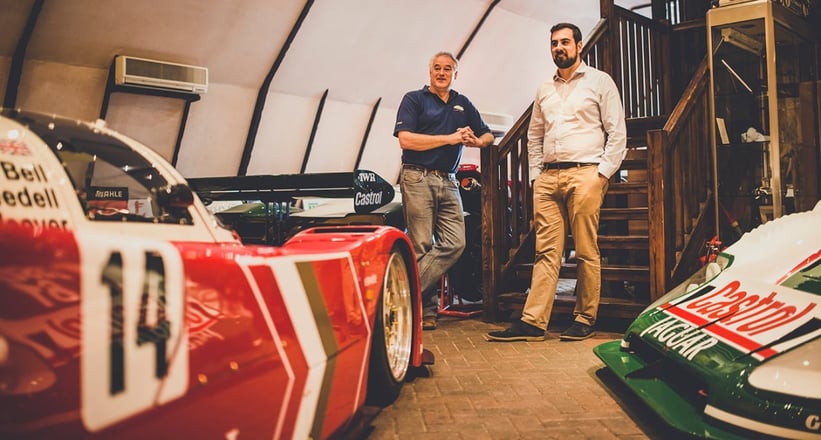 As well as entrancing millions of spectators at the time, the magic of Group C attracted the very best drivers (including many then-current F1 pilots) and the most generous sponsors, leading to some of the hardest-fought battles endurance racing has ever seen – not to mention some of the most memorable liveries. But for many, including Pearman, the cars themselves were the stars of the show. "They were all so well matched, despite using such different formulas," he says. "You had 3-litre twin-turbo flat-six Porsches up against 7-litre V12 Jaguars, along with mildly-turbocharged V8 Mercedes' and four-cylinder turbo Toyotas. I still remember watching them through the night at Le Mans, making sure we were next to a tannoy for the hourly updates in English – then a Mazda would scream past and you wouldn't hear a word."
Re-inauguration at La Sarthe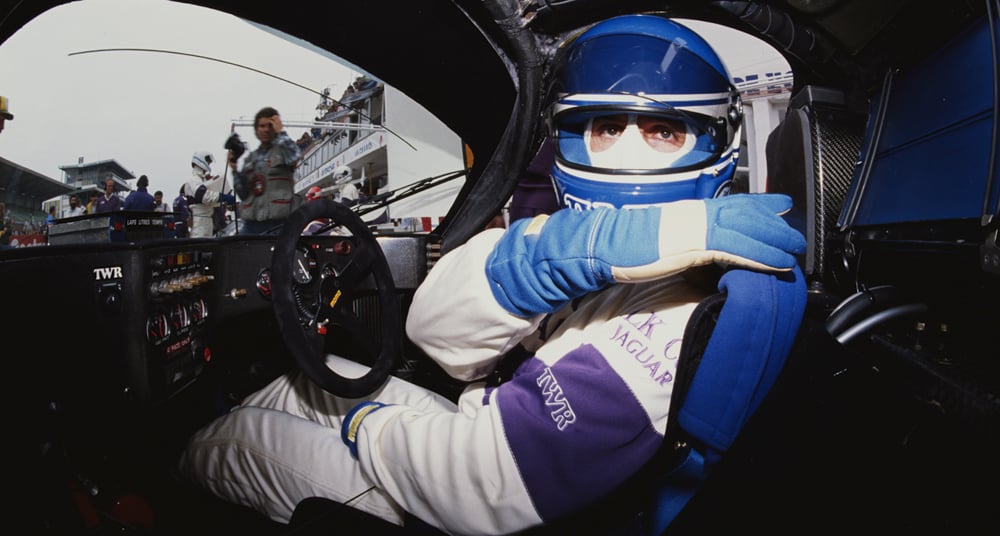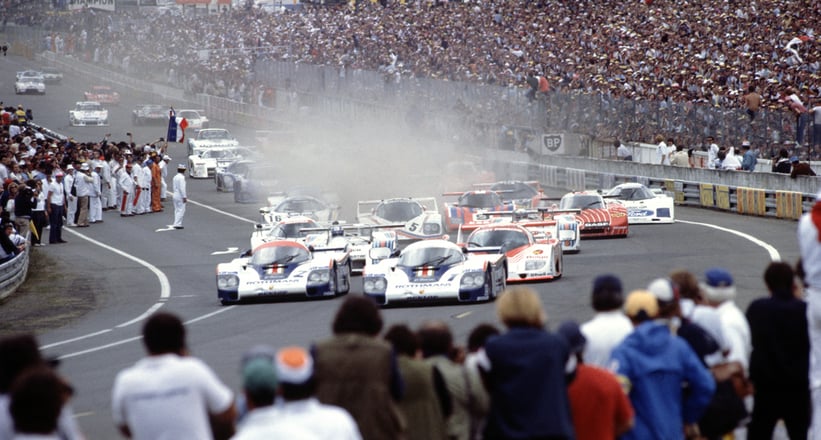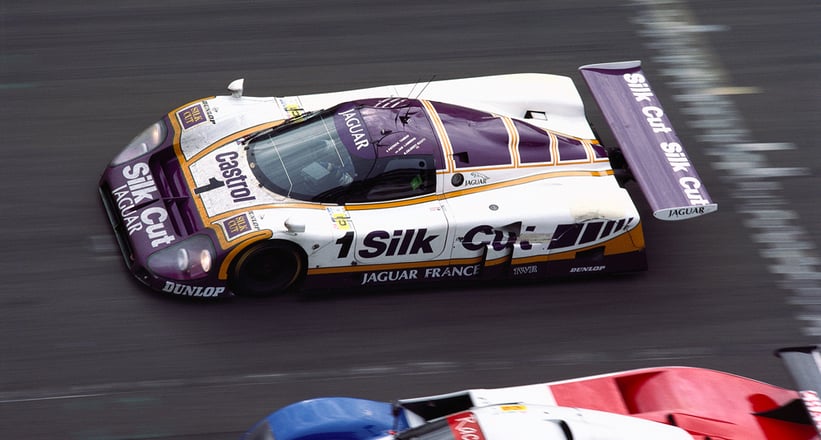 The scene will be much the same this weekend, when the biennial Le Mans Classic hosts a reborn Group C historic racing series now supported by Peter Auto – the company also behind events such as the Chantilly Arts & Elegance and the Tour Auto. "Time and time again, Patrick Peter and his company have proven they have the right recipe to encourage the owners of original cars to bring them out and pitch them against others in other FIA-sanctioned races," says Lee Maxted-Page, who often deals with Group C cars as part of his historic Porsche business. "Everything is finally coming together for Group C racing: you need a well-run racing series, a like-minded group of collectors and owners who want to keep their cars in good running condition, and a pool of expertise required to do so." With a circa 50-car grid confirmed for this weekend's re-inauguration at La Sarthe, it seems a new dawn for Group C is upon us – and now could be the ideal time to join the party.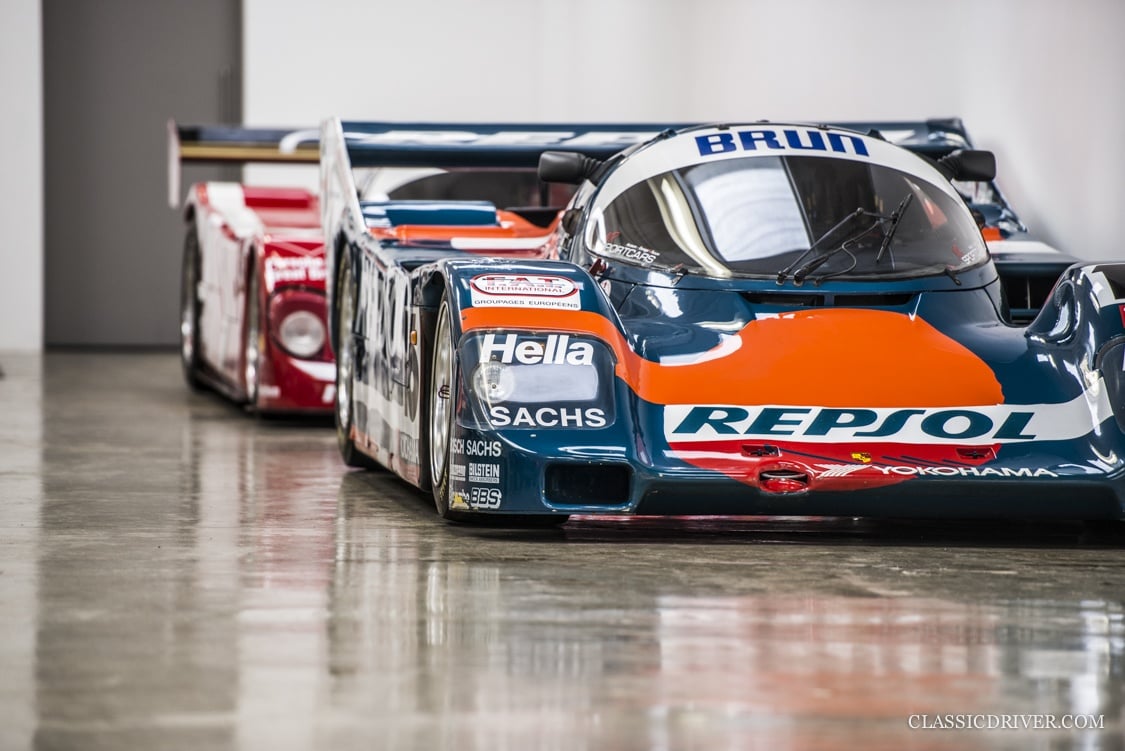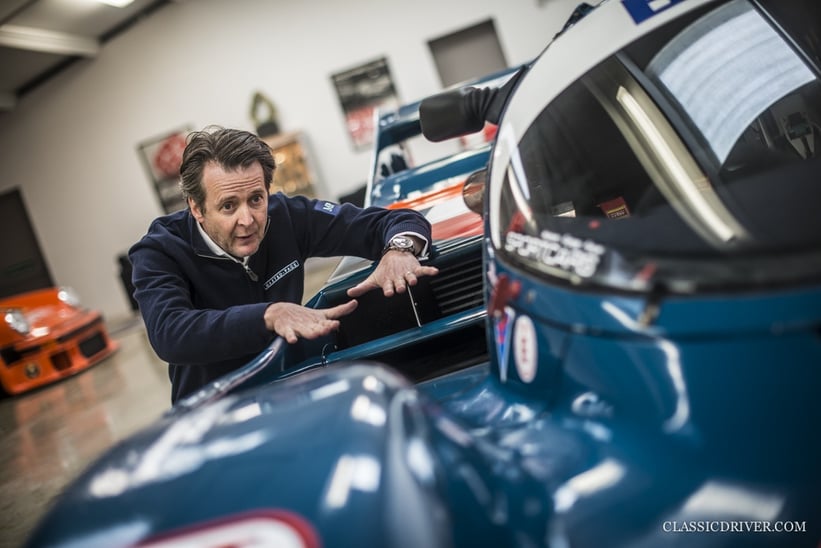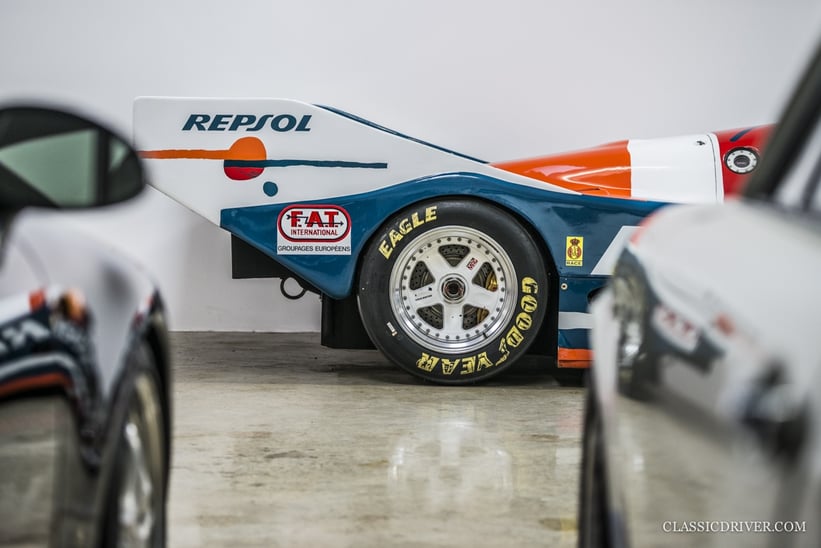 "Obviously, they are very fast cars, but that doesn't mean they're intimidating to drive," says Maxted-Page. An international racing licence is mandatory, but both Maxted-Page and Pearman agree that a driver with the required qualifications could drive a Group C car at eight-tenths quite comfortably, and still not be too far off the pace. "They're surprisingly driver-friendly and, in historic racing, they're never going to be pushed anywhere near the limits they were built to withstand," adds Pearman. "As long as they're prepared properly, the Jaguars and Porsches are pussycats, which is why they were so successful in period." Running a car is also not as daunting as you might expect. As well as the usual historic racing requirements of a small support crew and the necessary spare parts and consumables, some also employ a 'data guy'. But in comparison with other types of old racing cars, these costs are offset somewhat by the inherent durability of the cars. "A fully rebuilt car should give you two seasons of racing," says Pearman. "In period, remember, some of the privateer teams would run a car for 24 hours at Le Mans and do the rest of the season with the same engine."
A Porsche 962 for the price of a Carrera RS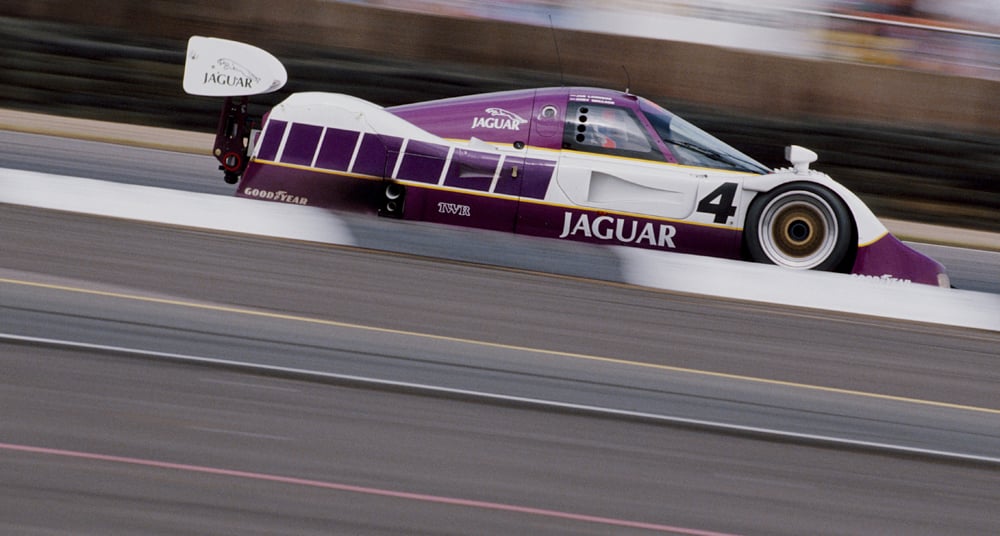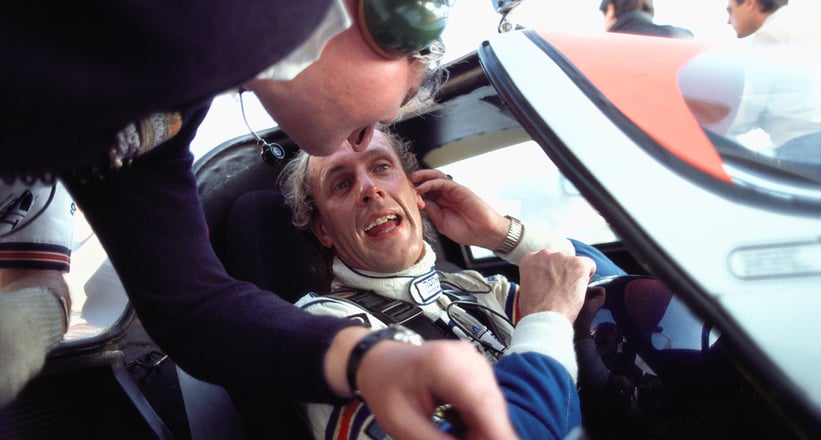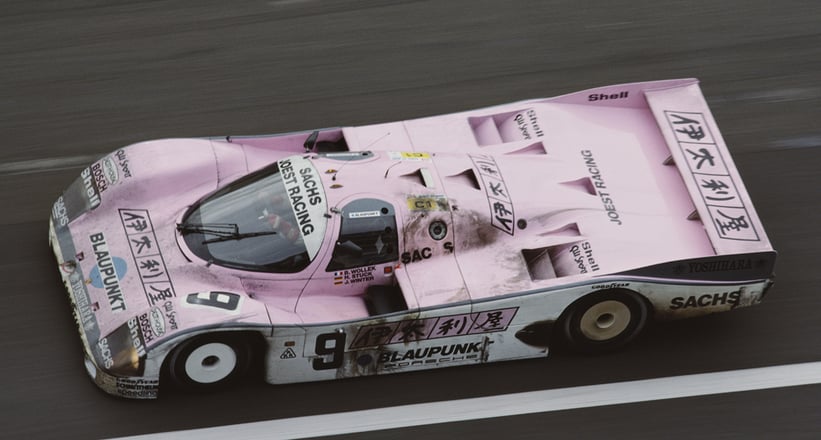 The initial outlay might be easier to swallow than you'd expect, too. "An entry-level Porsche 962 that has raced at Le Mans is still comparative to the price of a 911 Carrera 2.7 RS road car," says Maxted-Page, "and I think that's quite an exciting proposition. There's something in the food chain for all levels of collector. Naturally, the Works cars command the highest prices; factory cars built for privateer teams occupy the next tier down, with smaller team-produced cars the level below that. As you might expect, Le Mans provenance has a significant effect on value – as does a particularly iconic livery, as they remain so fresh in the memory." Last year, the Rothmans-liveried Porsche 956 that won outright at Le Mans in 1983 was sold at auction for just over $10m – and taking into account a few of the recent off-radar sales at the top end of the market, that's already beginning to look like very good value.
Recent years have seen 1980s icons enjoy increased interest elsewhere in the classic car market, and few are more representative of that curious epoch than Group C cars. Some enthusiasts that were awestruck in their formative years are now in the financial position to live out their dreams, with the opportunity to compete in a well-run racing series that, once every two years, will make a nostalgic pilgrimage back to La Sarthe. "To put it simply," says Pearman, "one drive is all it takes. If you're ever presented with the opportunity to drive a Group C car at Le Mans, at dusk, with the dashboard lit up, take it. It's truly brilliant."
Photos: Getty Images / Rainer Schlegelmilch / Amy Shore & Rémi Dargegen for Classic Driver © 2016