Rain starts play at the International Bugatti Rally
Held in a different country every year and (brilliantly) organised by the Club Bugatti France, the International Bugatti Meeting took place last week in Provence, in the South of France…
It's rare to have more than a trio of vintage Bugattis at a classic car meeting, so try to imagine 95 together for an entire week. At the International Bugatti Meeting last week, 17 different models were represented, driven by teams from 16 different countries.
Come rain or shine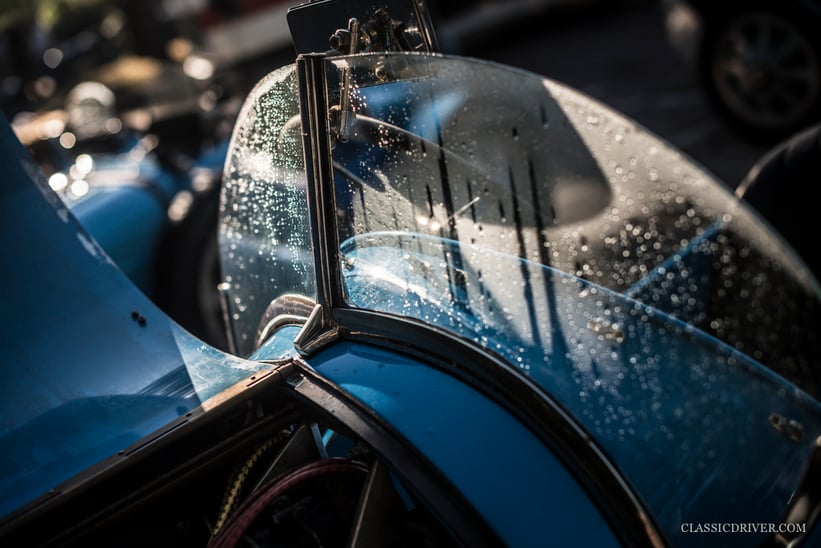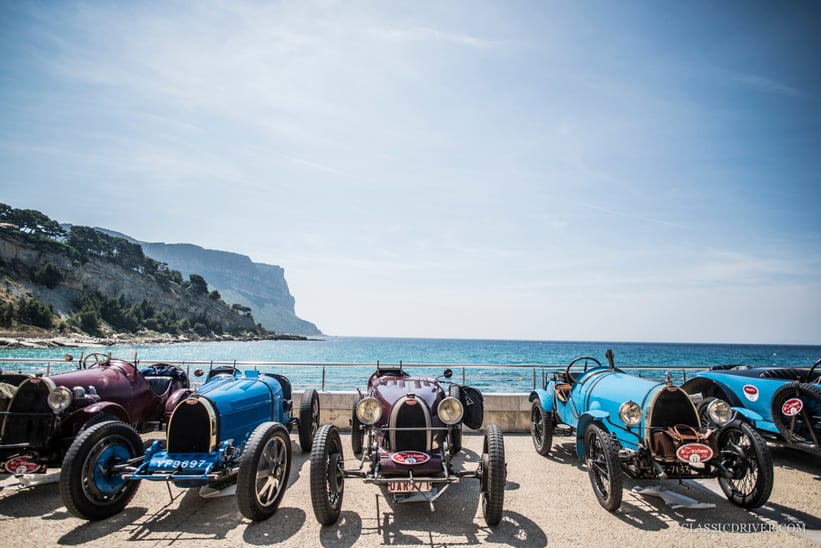 There's a common preconception about vintage Bugatti owners: that they perhaps prefer to admire their cars on freshly mown lawns, rather than actually drive them. But that's nonsense. The participants of this rally are real gentleman drivers, waking up and hitting the road as early as possible, aiming primarily to enjoy driving their cars at a spirited pace.
You organise a classic car rally in Provence in June for many reasons: the roads, the views, the variety of scenic landscapes and, of course, the weather. Perhaps inevitably, it rained, nay hailed on one particular day. But spirits weren't dampened (excuse the pun) as the rally arrived in Moustiers-Sainte-Marie for dinner. In fact, many owners said they were pleased to have experienced it, having never driven their cars in such bad weather before. Conditions thankfully improved, albeit only a little, for the rest of the week, with a mix of sunshine, rain and storms, though this was all part of the fun.
The ideal setting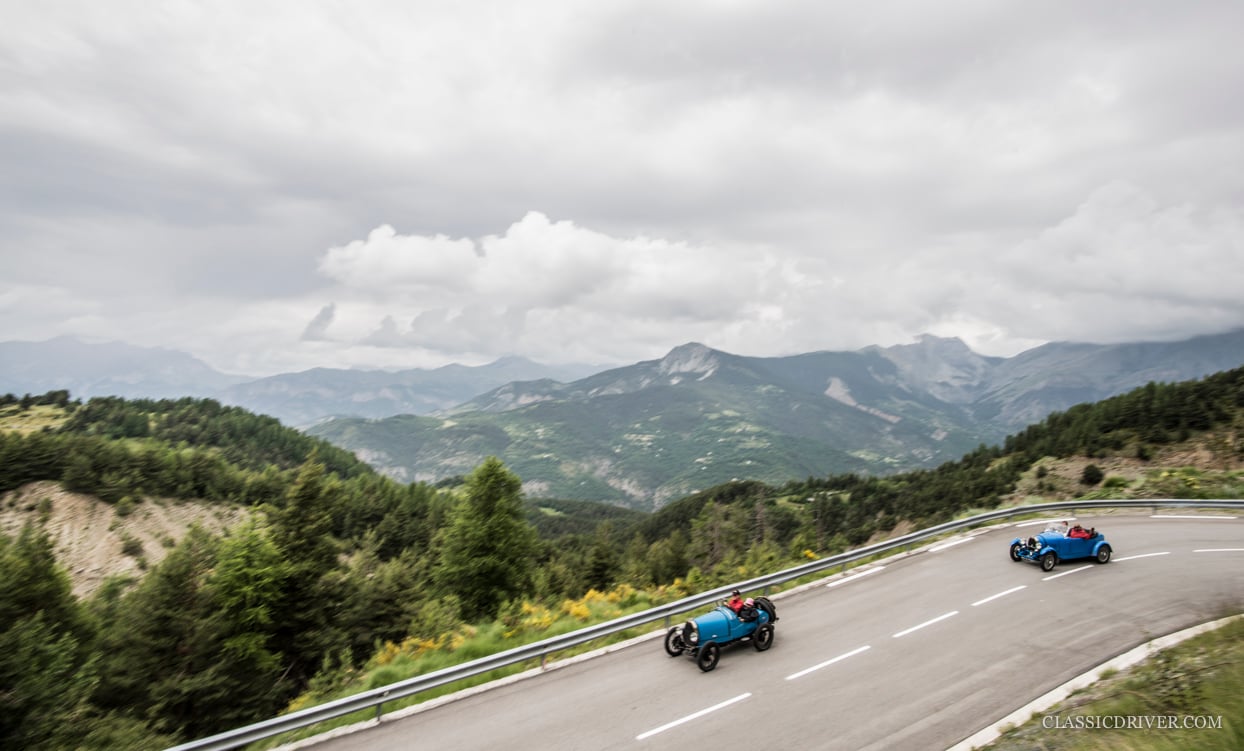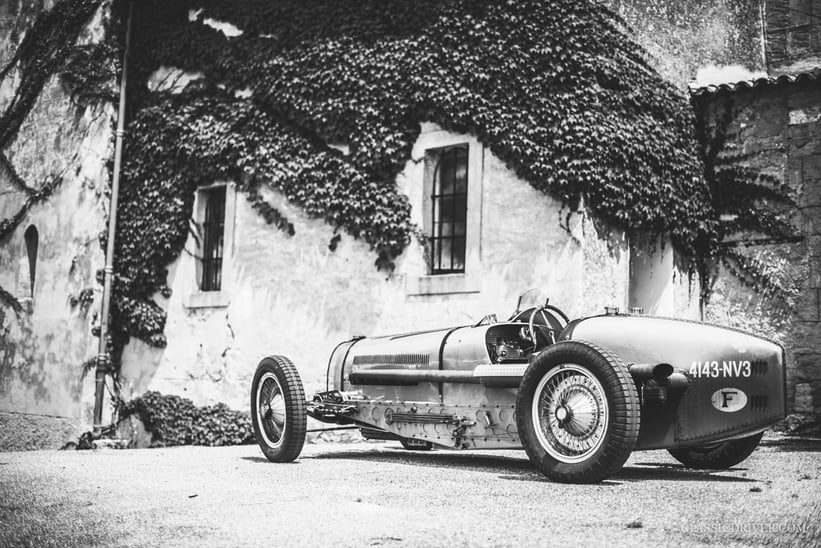 During the briefing, the teams and drivers were told that their cars had been chosen from almost double the number of applicants for the rally, because they were the 'craziest' examples. And the range of cars present proved this. While the majority were Grand Prix models, there were several 'Brescias', two striking Type 54 and 59s, and some more luxurious Type 46s, 49s and, perhaps most desirably, 57s.
The route chosen by the Club Bugatti France was fantastic – between traversing mountains and lazing along the coast, from the Gorges du Verdon to the creeks of Cassis, every day brought its 'pinch me' moments. The highlight was arguably getting lost in the clouds after tackling the hillclimb up Mont Ventoux. It seemed that the locals enjoyed our presence, too, lining the roads and waving enthusiastically. Provence is certainly the perfect place to enjoy your Bugatti…
A fitting tribute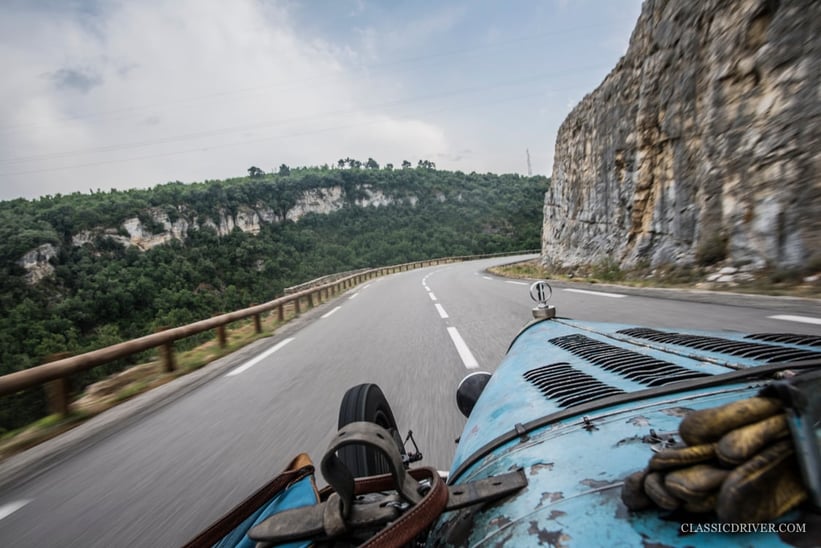 After a week on the road, you certainly feel like part of a small family, the family of Bugatti drivers who are here to get as much time behind the wheels of their wonderful cars as they possibly can. They're proud, too, of the brand and its history, celebrating each meal with a toast, "Vive la Marque". One thing is certain: Ettore Bugatti would be extremely proud. He once famously said, "My cars are made to be driven," and so they are many decades later. Next year's rally will take place in Switzerland, and we'll do everything in our power to be there once again. Vive la Marque!
Photos: Rémi Dargegen for Classic Driver