Truly exceptional cars are now harder to find than peacock pearls in the Tahitian seas
Not one, not two, not three – no, there are four auctions this year at the great Parisian classic fair that is Rétromobile. As well as Bonhams at the Grand Palais and two auctions from Artcurial in the exhibition halls, RM Auctions is also joining the fun. And the big names seem to attract international visitors to the city – well-dressed British and Americans can be seen discussing the auction catalogues over steak-frites in the evening. And the dealers? After Tom Hartley sold a Ferrari 250 Testa Rossa in England last week for an estimated 40 million U.S. dollars, Paris is expecting something of a gold rush, but truly exceptional cars are now harder to find than peacock pearls in the Tahitian seas. Those who own a multi-million-dollar classic are tending to wait and see whether values will rise further.
Top classics for Le Mans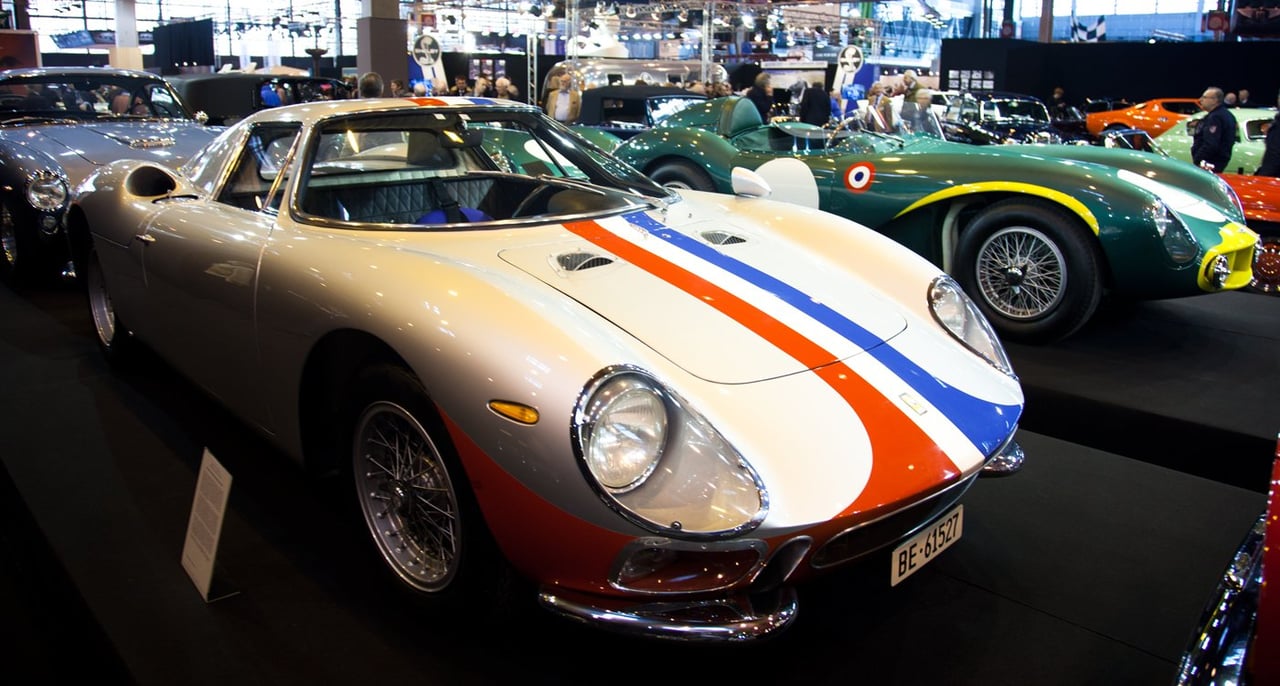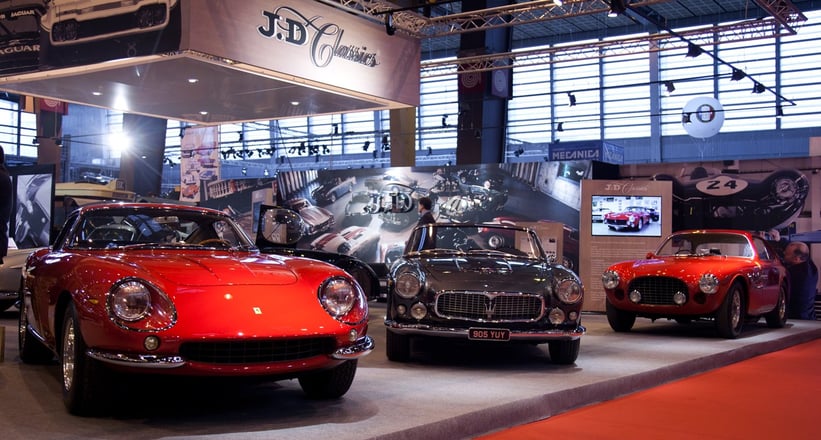 Don't get us wrong: there are, of course, some fantastic classics to see in Paris this year. JD Classics, for example, has brought not only the obligatory Jaguars but also some important examples of other brands, such as Stirling Moss's 1954 Mille Miglia 300 SL, a 'practice car' prior to his 1955 victory. Next door at Fiskens, historic race enthusiasts are spoilt for choice with the Williams F1 car, a Lister-Jaguar Costin, a Chevron B8 with a tartan touch and a Ferrari 275 GTB/2 Long-Nose which could be suitable for this year's Le Mans Classic. Then there is Lukas Hüni; Zurich's high-profile dealer, who has assembled a complete Lancia-themed stand with models ranging from pre-War through Aurelia and Flaminia to the fabulous Stratos.
Between track and boulevard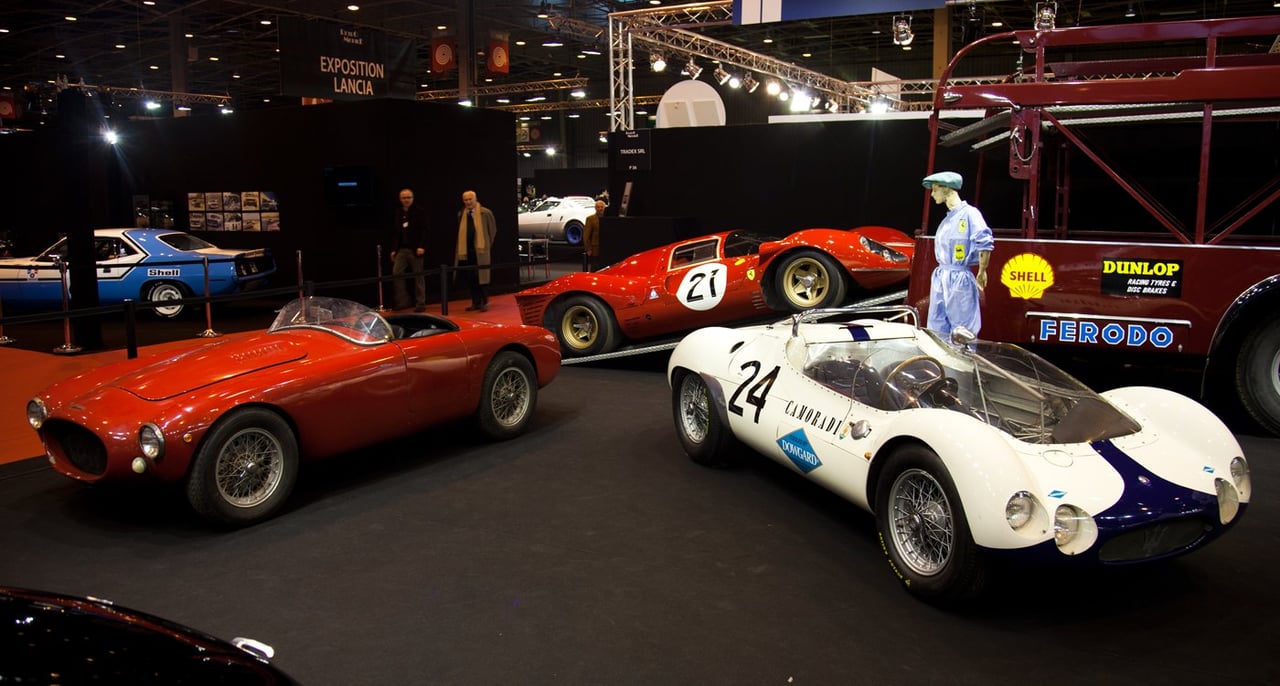 Race-related vehicles are also on show at the stand of Italian dealer Tradex SRL – we especially like the wine-red Ferrari race transporter, the ultra-rare 330 P4 and an aluminium-bodied Ferrari 250 GT SWB Berlinetta Competizione in French racing livery. A few steps further on and you find Jan B. Lühn and a BMW M1 Procar, a Porsche 904 and a Ferrari Daytona Spider sitting harmoniously together, while Movendi graces the hall with the timeless elegance of a BMW 507 and OSCA MT4.
The Gullwings and Dinos are coming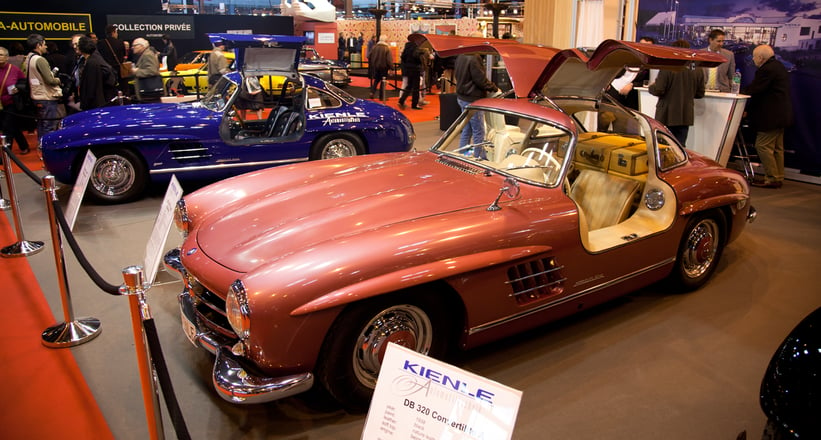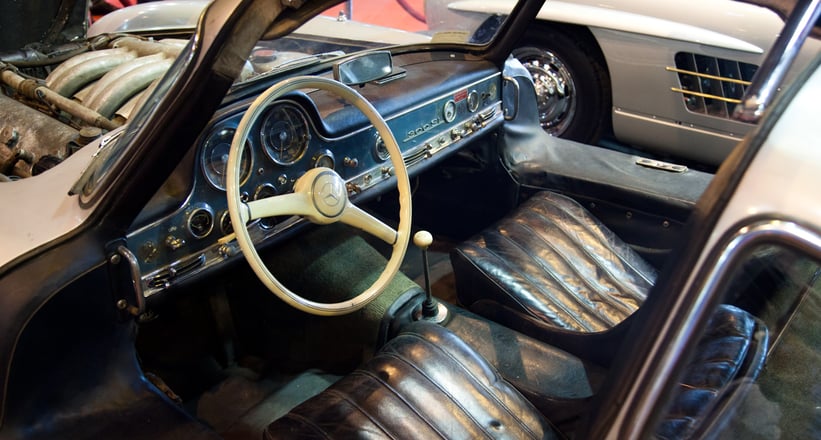 There they are, these wonderful cars, in all their diversity - but judging from their omnipresence in Paris, perhaps this year will see the Mercedes-Benz 300 SL and the Ferrari 246 Dino show an especially strong upturn in value. Gullwing specialists such as Classic Sport Leicht, Kienle and HK Engineering are highlighting some stunning examples of the 300 SL – the latter dealer presenting a delightfully unrestored 1955 car with less-than-perfect paintwork and barely 25,000 miles on the odometer, that could well overtake a 'mint condition' Gullwing in terms of its pricing in the very near future.
The journey is the destination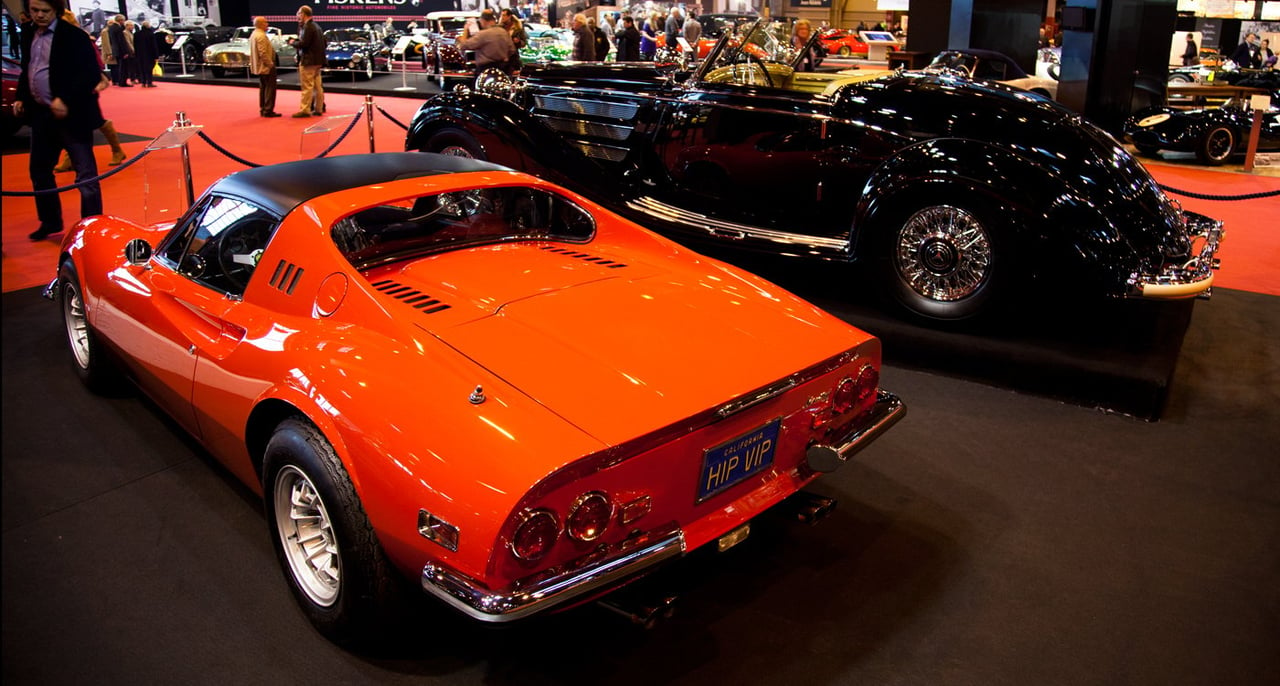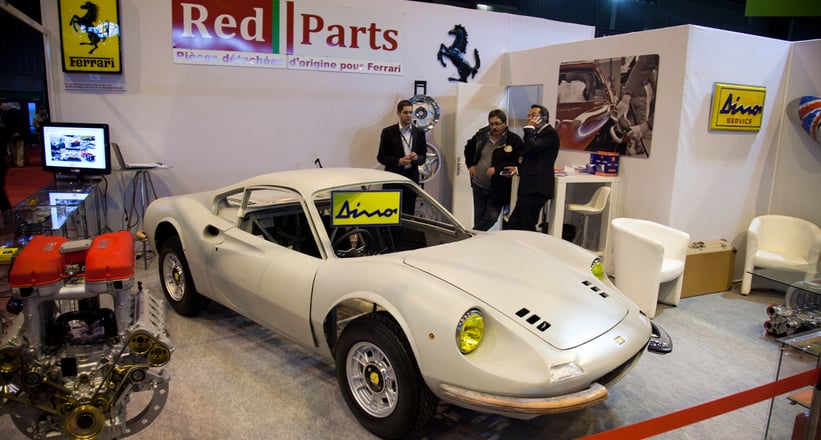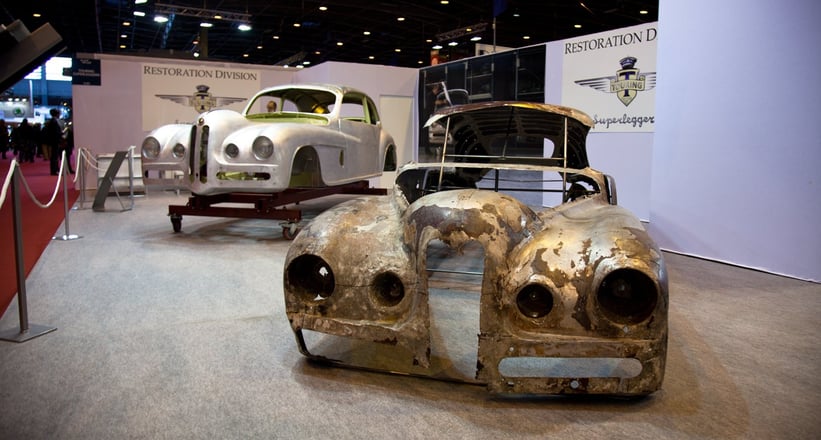 Thiesen of Hamburg has a Ferrari 246 Dino coupé with the ambiguous Californian plate 'HIP VIP' here in Paris, while FA Automobile has brought both a coupé and a Spider. But it's not just the perfectly restored cars that are worth admiring – French dealer Red Parts is displaying a Dino in semi-finished state, true to its motto which translates as "The journey is the destination", while over at Carrozzeria Touring there's a Bristol 401 showing its painstakingly created aluminium bodywork. Even Porsche is present in strength, the marque's desirability in no way lessened after its anniversary year has finished – as shown by Serge Heitz from Cap Ferret in the west of France, who has brought the Zuffenhausen icons from the 356 to the 911 RS.
On the big stage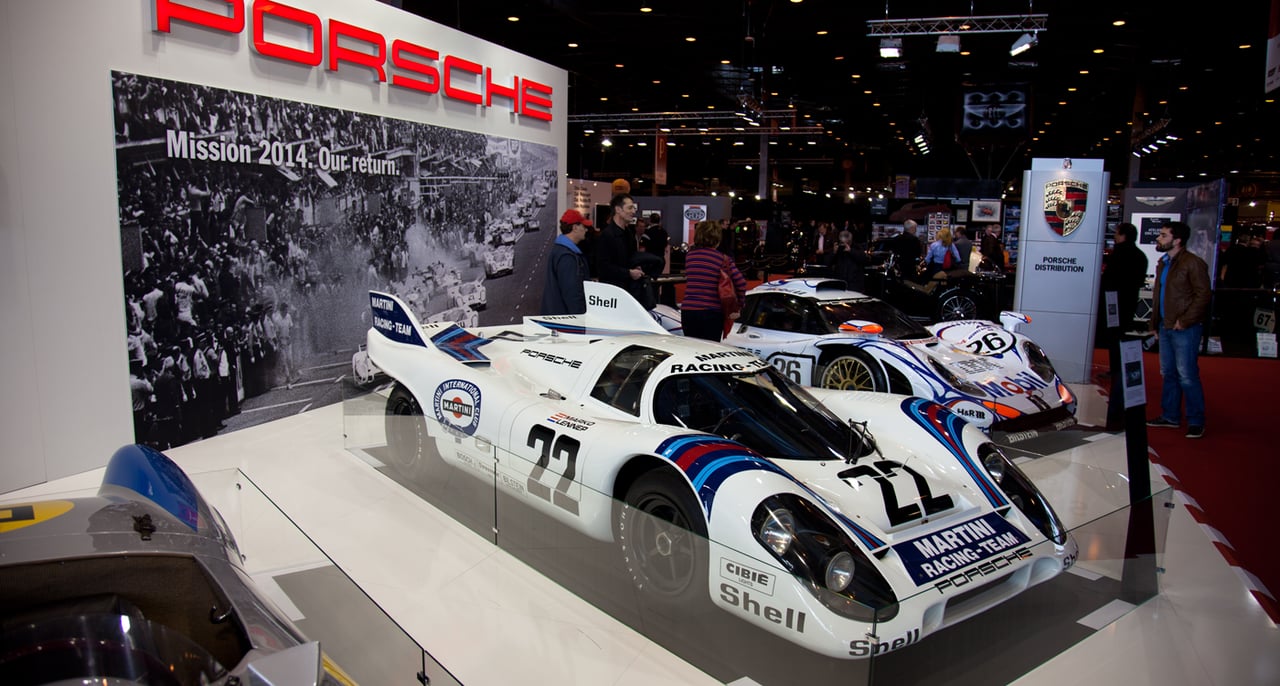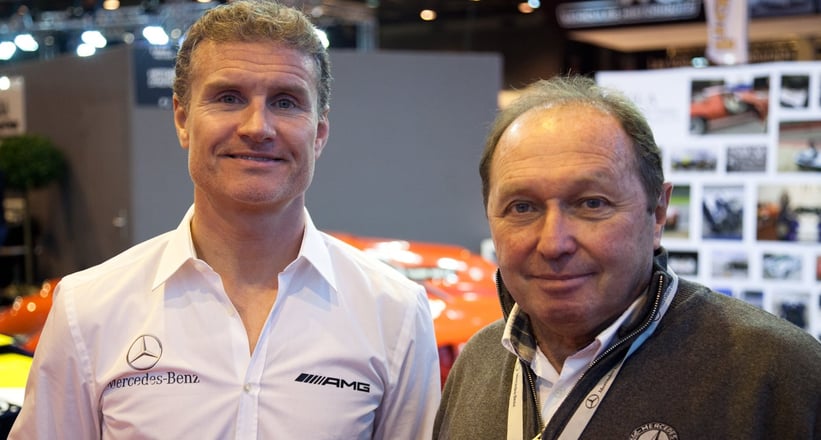 Porsche is currently focusing hard on its return to Le Mans, even at the Paris trade fair, while Bentley is happy for its Le Mans-winning car from 1924 to be remembered and Mercedes-Benz Classic has made sure that David Coulthard, Jochen Mass, Hans Herrmann and some Silver Arrows are there to wave the Mercedes flag. And of course, the show presents the French brands at their best: Bugatti is represented by the initial design study of the Veyron in 1999, Citroën has its rare SM variants as well as the streamlined prototype C10 of 1956, Peugeot has brought the 403 back to the stage and Renault celebrates 50 years of the R8 Gordini.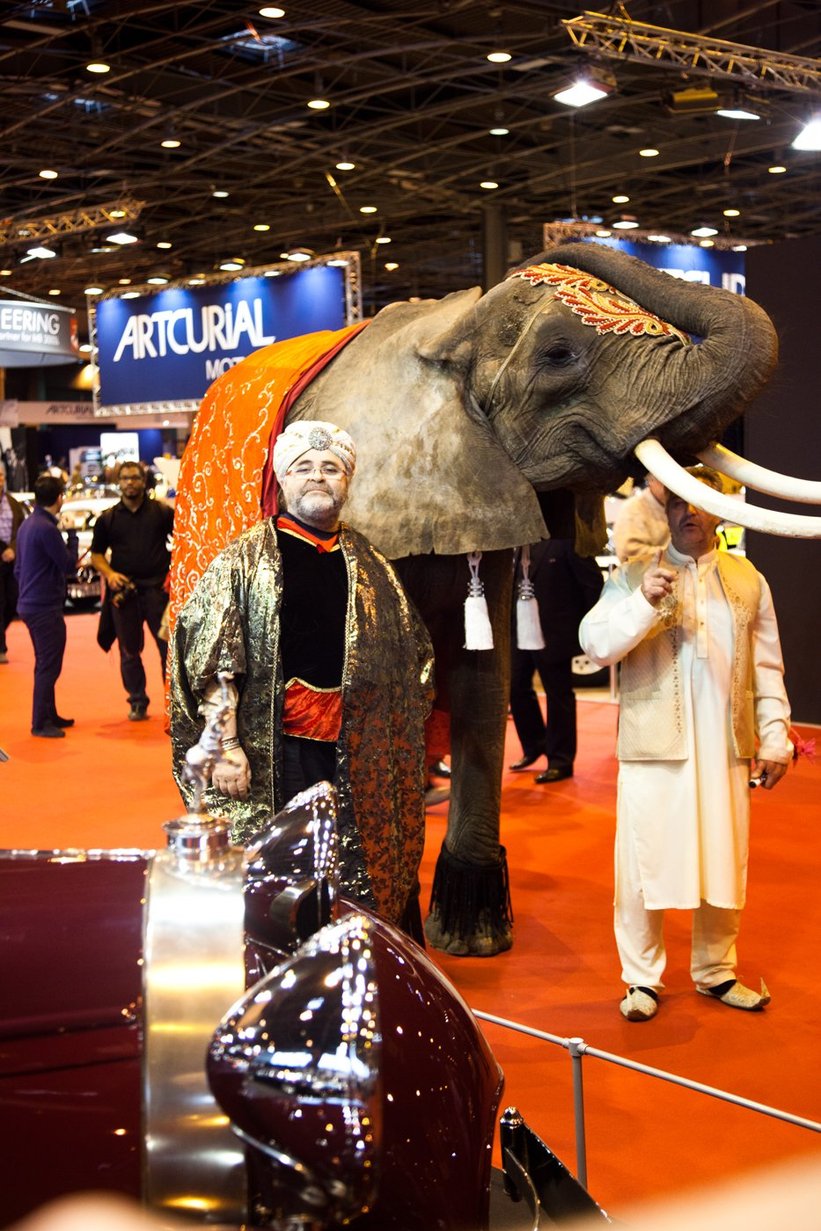 Then there are the special shows in honour of Jean Rédélé, 15 Alpine racing and road athletes and an exhibition of famous cars of the Maharajas, from Isotta Fraschini to Rolls-Royce – including elephants… from bonnet ornaments to the real thing.
Irresistible collectibles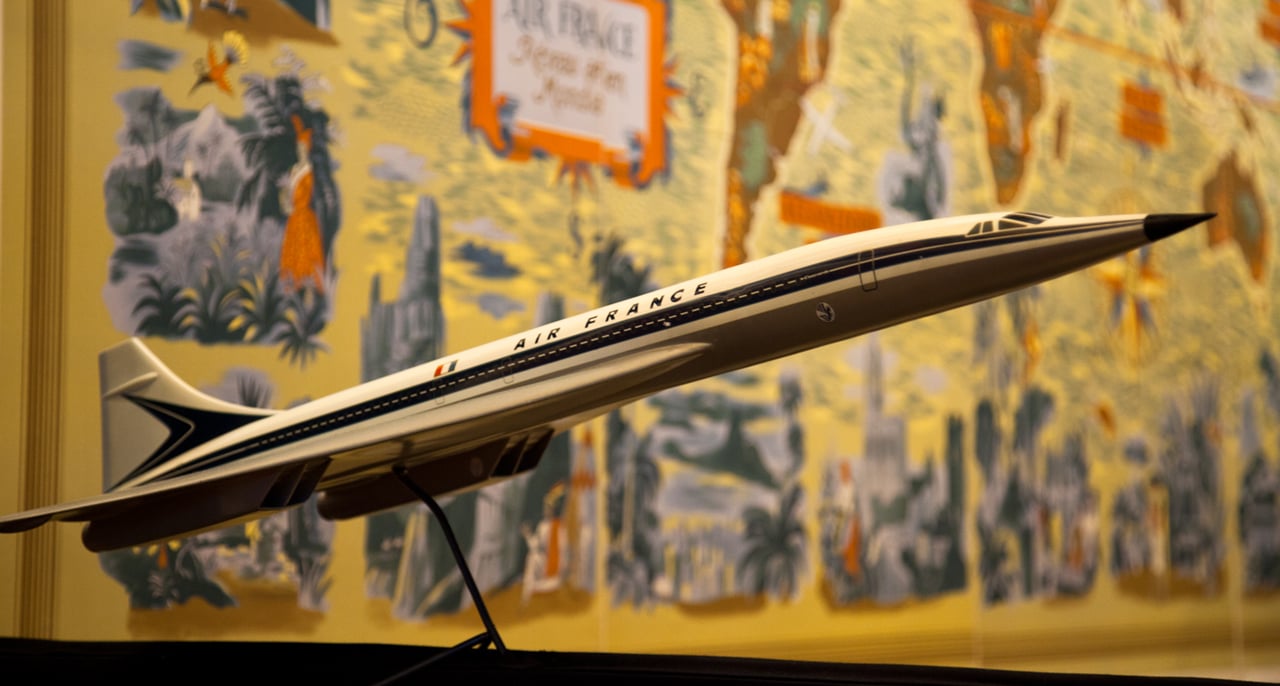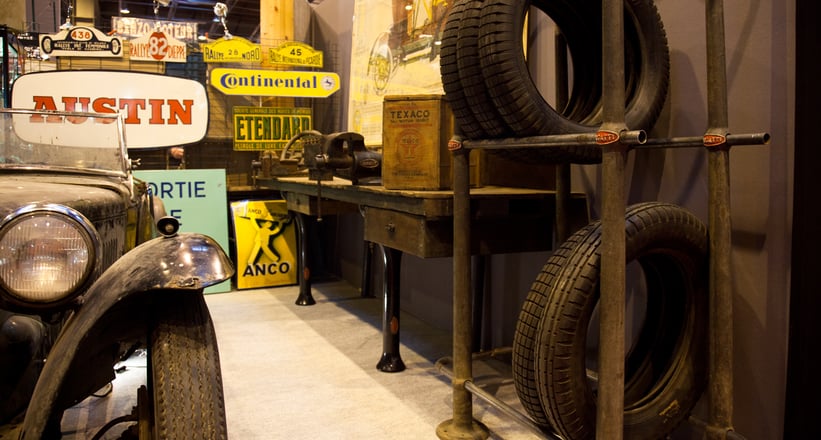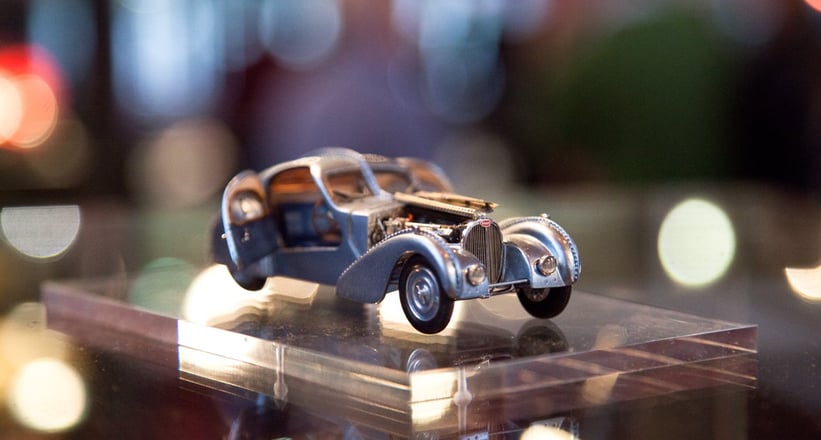 High prices are these days paid not only for cars, but also in the varied field of 'collectibles'. An original Bugatti workbench was sold for tens of thousands of euros and, to acquire the tiny but incredibly ornate miniature models of Alain Bouissou, you would have to put 5,000 euros on the table. The price, however, seems more than justified when you consider the 450 hours of work invested. At retailers such as Estampe Moderne et Sportive you could happily invest the equivalent of a Gullwing in vintage posters and airplane models. In other words, lightening your wallet was once again made delightfully easy at Rétromobile this year.
Photos: Jan Baedeker