It's a fact that interesting cars are often linked with interesting people, and they often become more interesting when the people concerned are 'interesting' for all the wrong reasons. That's certainly true of this 1980 Porsche 935 currently for sale with Classic Driver dealer Movendi, as the car was originally owned by the celebrated father-and-son team known as JLP Racing, a duo who combined outstanding talent behind the wheel with a propensity for criminal activity that attracted the interest of police forces around the world.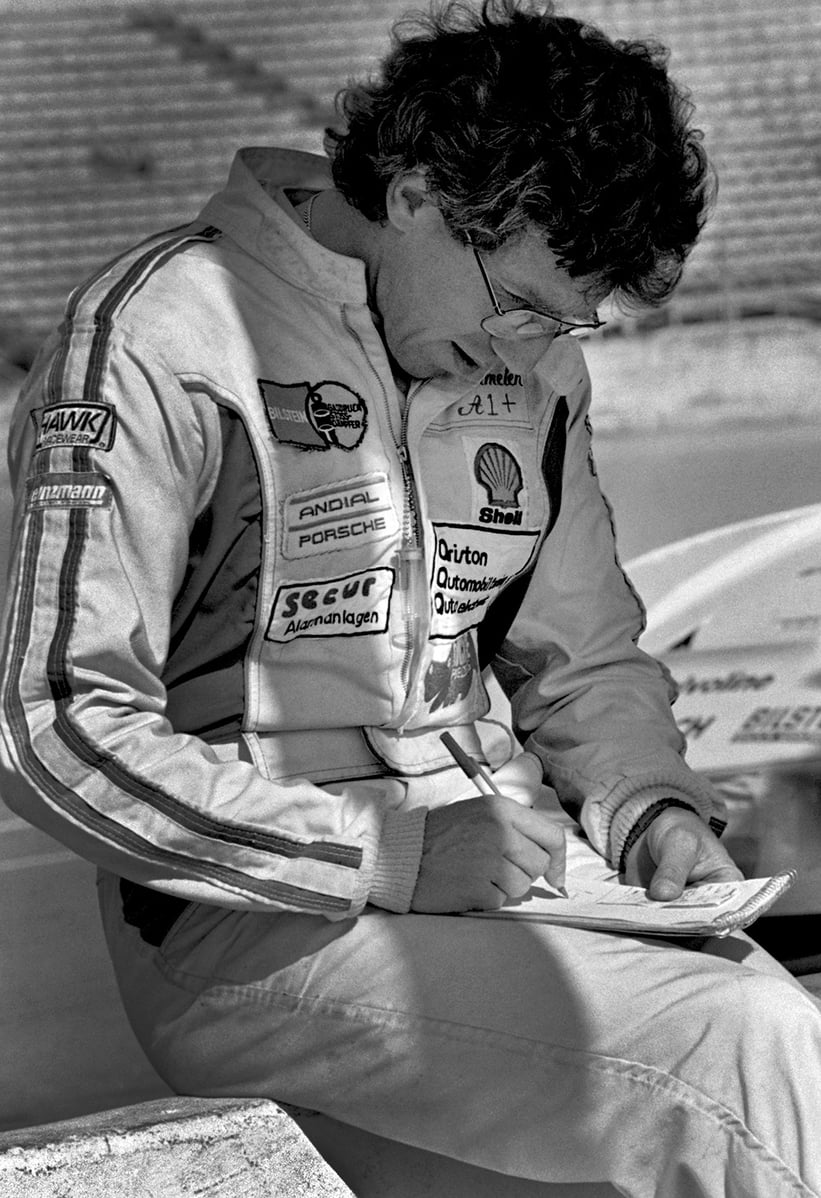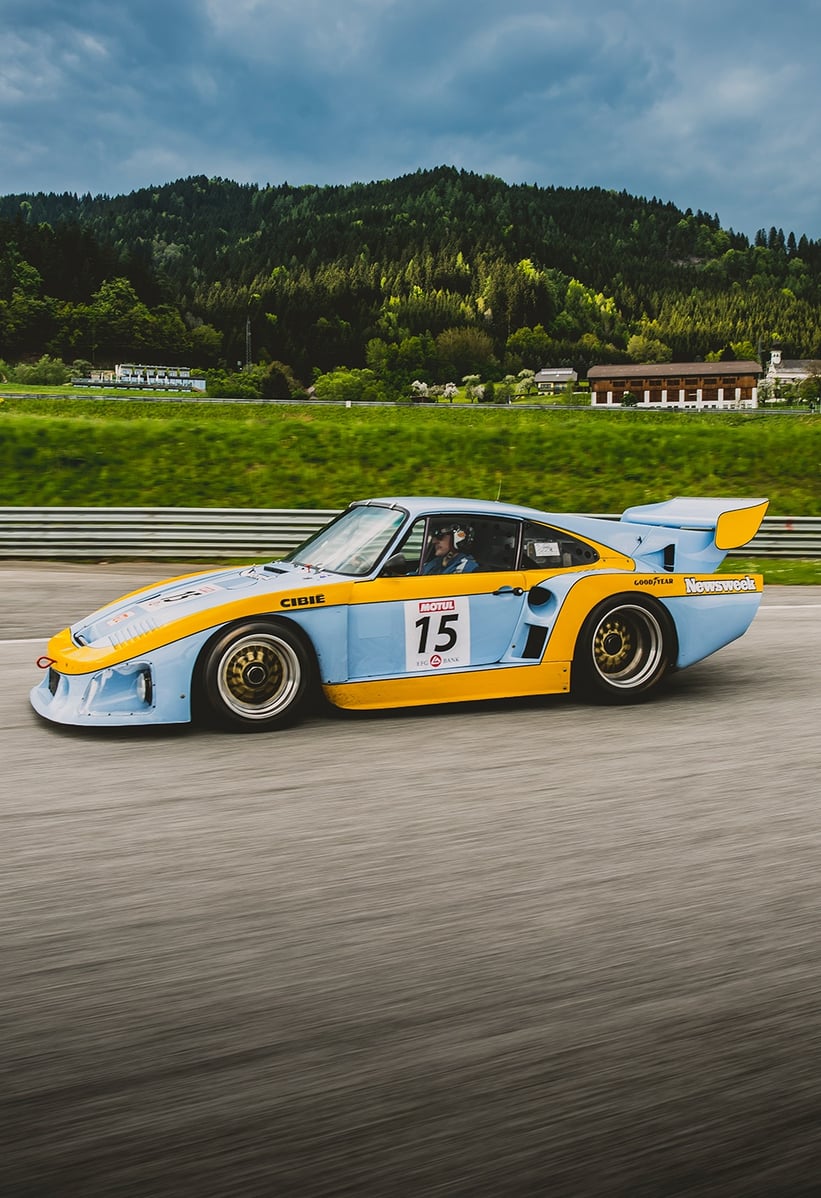 The convoluted story begins in the Netherlands in 1939 with the birth of Hans-Johan Paul, who emigrated to Indiana with his parents at the age of 16. A natural mathematician, he won a place at Harvard, left with a master's degree in business, and went on to make an entirely legal fortune as an investment fund manager. By the late 1960s, Paul — by then officially known as John Lee Paul — had accumulated a sufficient amount of cash to go racing in Sports Car Club of America events, and he swiftly proved his ability by winning the 1968 Northeast Regional Championship.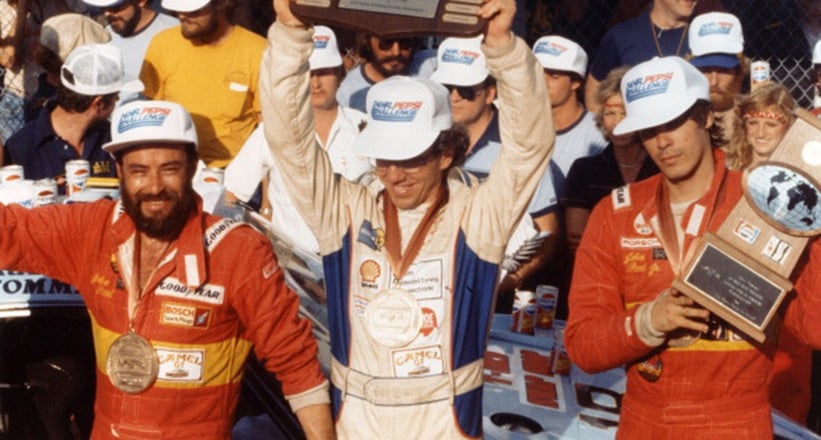 Indeed, everything appeared to be going swimmingly for Paul, who had an attractive wife, Joyce, and an eight-year-old son called — in the best patriarchal tradition — John Paul Jnr. But he was also famously arrogant, had an exceedingly bad temper, and wasn't averse to resorting to extreme violence. The result was that his wife and son left him in 1972, causing Paul to hang up his race helmet, throw in his well-paid job, and spend the next few years living on a boat. By 1975, however, Paul was back behind the wheel and racing in the IMSA GT series — this time, with then 15-year old John Jnr as a part-time member of his pit crew.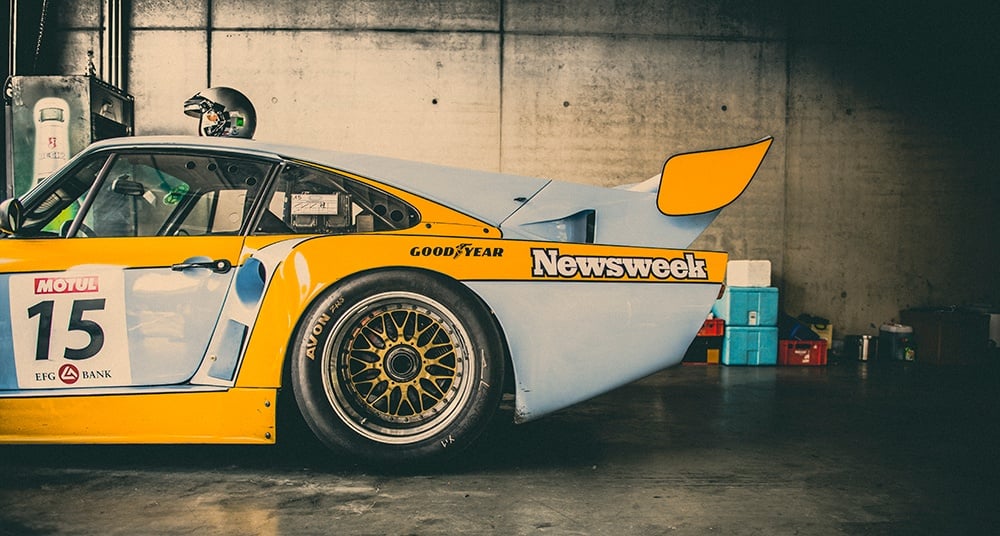 After winning at Sebring in 1978 with a Porsche Carrera RSR, Paul moved up to a 935 and placed consistently high in numerous major races — including a class victory at Le Mans, where he was teamed with Brian Redman and Dick Barbour — to win that year's FIA World Challenge for Endurance Drivers. The following year, he also took his 935 to a championship win in the Trans Am series — and attracted the long arm of the law after he and John Jnr were caught offloading a large haul of marijuana from boats onto trucks in a Louisiana bayou during the dead of night.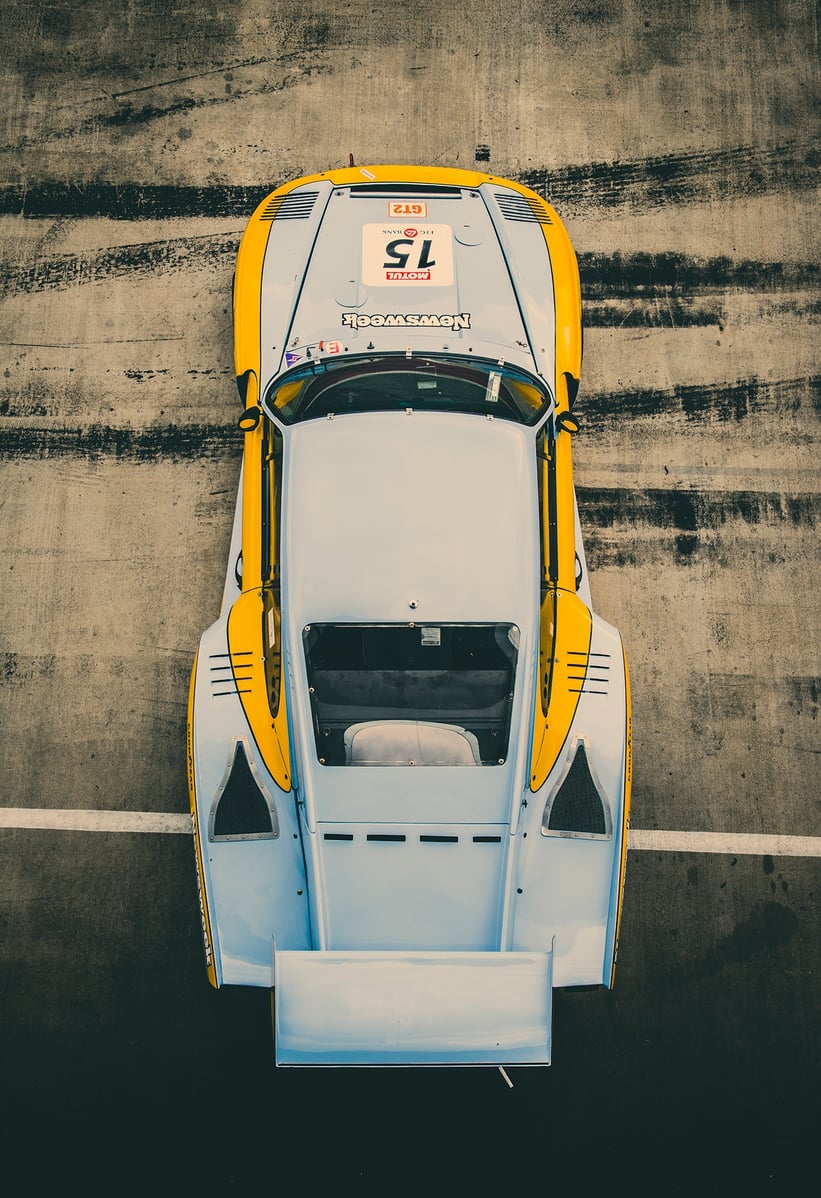 The pair walked free with a $32,500 fine and three years' probation, enabling the JLP Racing programme to continue, with John Jnr's debut victory behind the wheel of a 935 K3 at Lime Rock Park in 1980 — an occasion his flamboyant father marked by marrying a woman named Chalice Alford on the track's infield. More victories followed for the father-and-son team, including at the 24 Hours of Daytona, the 12 Hours of Sebring, and Road Atlanta, with John Jnr notching-up a remarkable nine wins in the 1982 season, to become the youngest ever IMSA Champion.
It was all going so well. But rather than enjoy the benefits, Paul Snr only seemed to increase his nefarious activities. He separated from Alford (who subsequently vanished, never to be seen again) and travelled to Haiti, where he simultaneously obtained a divorce and married the sister of celebrated U.S. racing driver Hurley Haywood.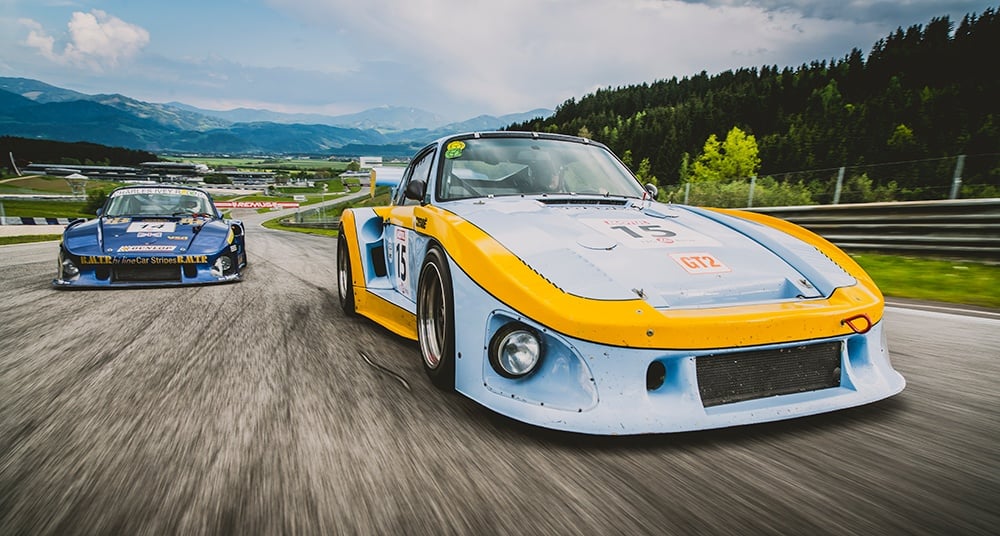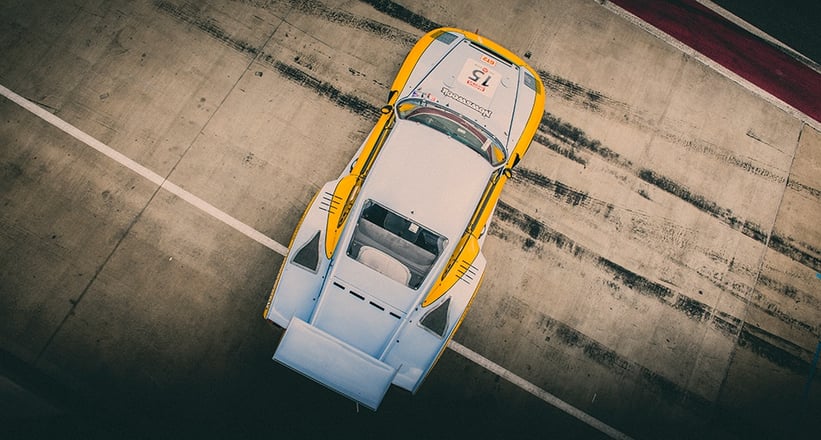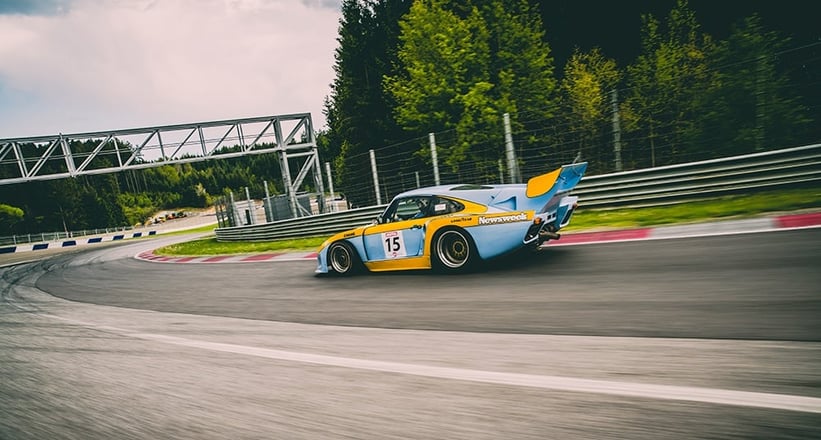 Within a year, Paul was once again arrested — this time on charges of shooting a witness called to give evidence in a drug trafficking case. After being jailed for 10 days and then released on bail, he escaped to Switzerland, where he was re-arrested a year later and pleaded guilty to attempted murder and other, drug-related, charges — landing himself a 25-year prison sentence.
Paul Jnr, meanwhile, continued to notch-up race wins in CART and IMSA events, before he, too, was locked up for 28 months on account of his involvement in his father's drug dealing. In 1999, Paul Snr was paroled after serving 13 years of his sentence and subsequently moved into his son's Florida home, meeting a woman named Colleen Wood, whom he persuaded to join him on a round-the-world sailing trip. But, like Alford, she too disappeared without a trace. Paul Snr was questioned about her whereabouts but swiftly departed soon after and has been in hiding ever since — while Paul Jnr's remarkable racing talent was cut short when he developed Huntington's Disease, the same illness that had killed his grandmother, mother, and sister.
All in all, it's a rather tragic story of wasted opportunity, but with possibly a faint silver lining to be found in the fact that, because JLP Racing's assets were seized by the state, the team's Porsche 935, the very car being sold by Movendi today, is almost perfectly preserved — a result of spending many years in the cosy confines of a police garage.
Photos: Stefan Bogner / Getty Images