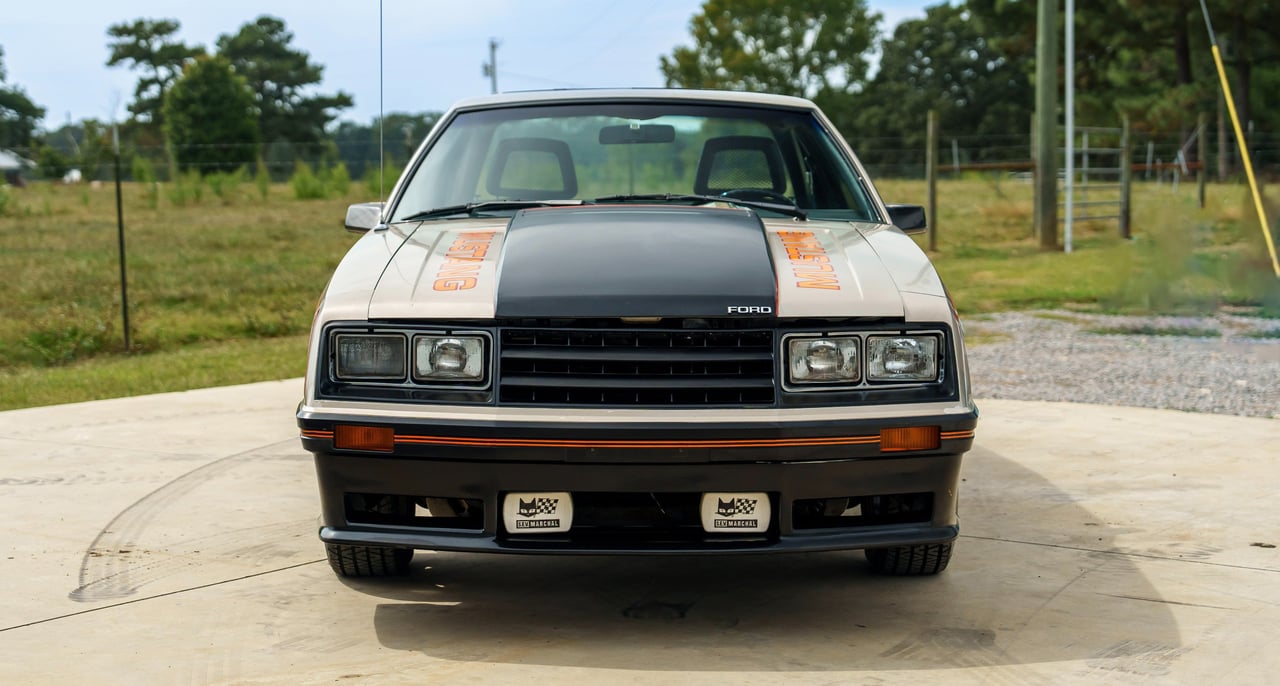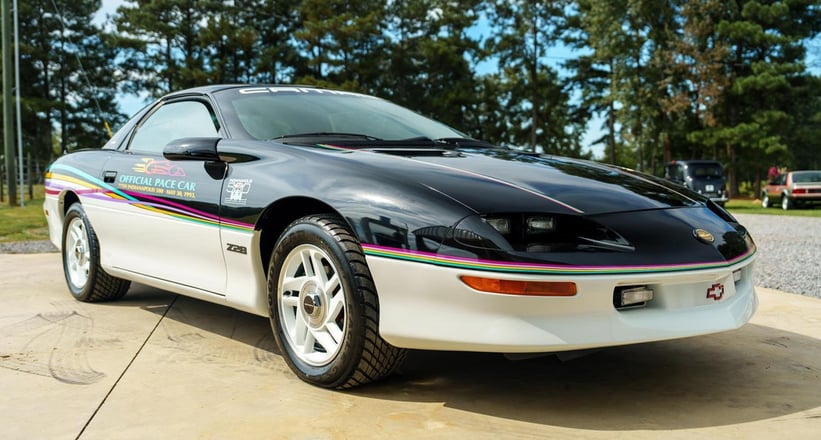 Pace cars are cool, and that's a fact. Seeing a vehicle you could potentially spot on your local roads holding back over a dozen fire-breathing racers always tends to elevate our esteem of that model, even if they look slow by comparison. Over the years, countless cars have filled the role, ranging from the wild Lamborghini Countach, to the weird Chevrolet SSR, to the downright lethargic Chevrolet Cruze, and now you could scoop up two Indianapolis 500 pace car replicas at Henderson Auctions' upcoming Collector Motor Series Auction on October 28th.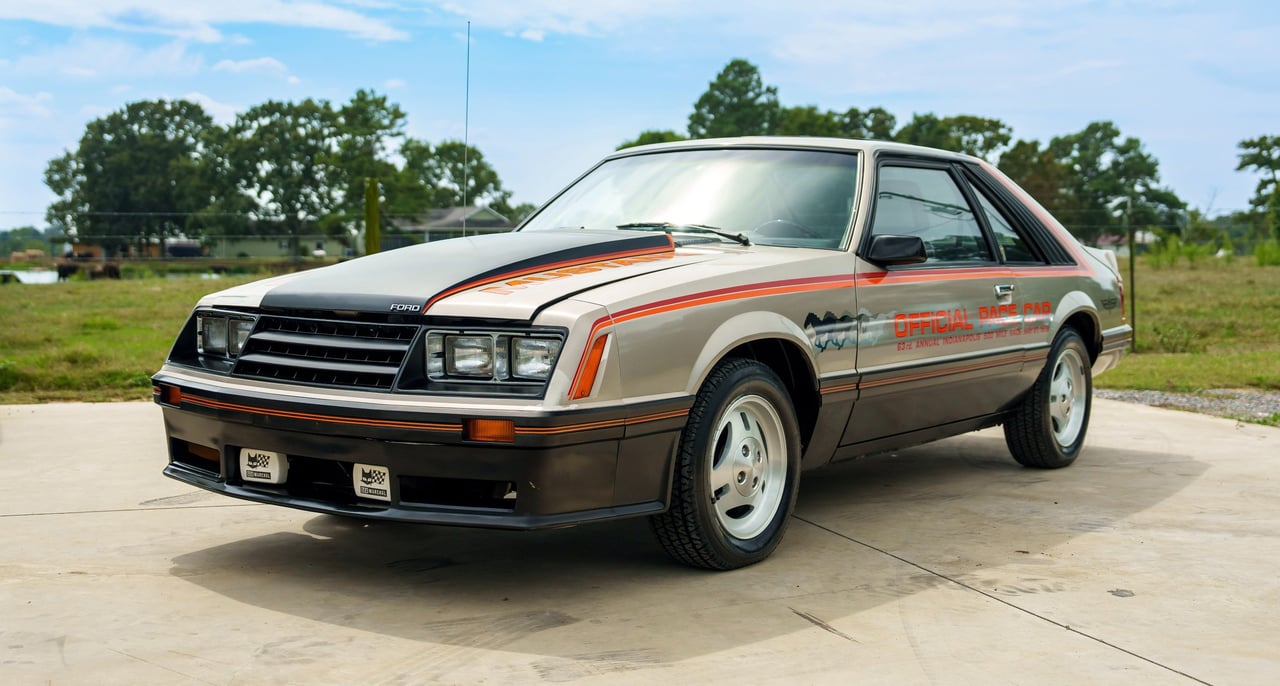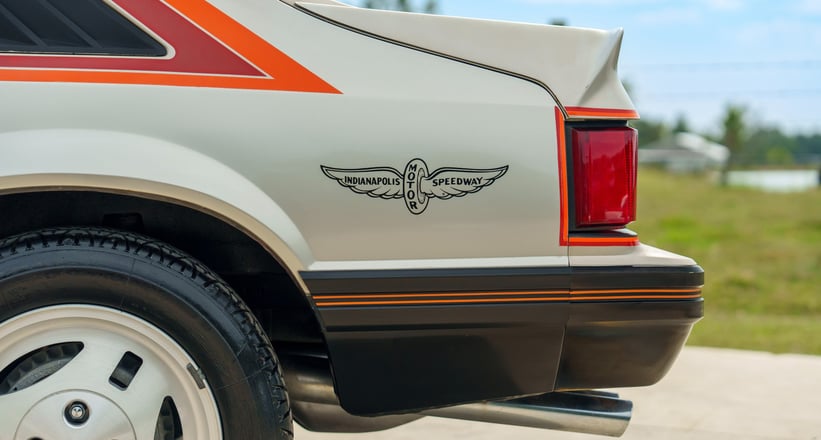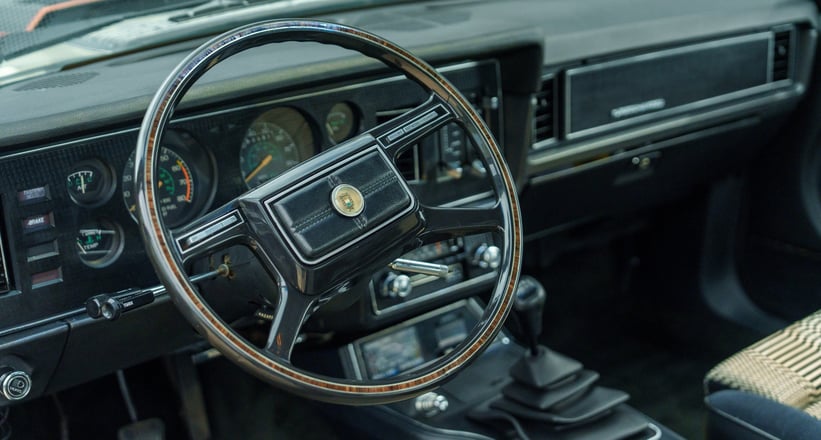 First up is this 1979 Ford Mustang pace car, one of just over 10,000 copies produced to celebrate the Mustang's honour of leading the pack at the 63rd Indianapolis 500. While this car might not have been rare in its day, that lack of scarcity means there are far fewer surviving examples in 2023 and this pristine Mustang could be one of the best. Showing a mere 7,161 miles on the clock, this example's interior and paintwork — complete with fabulous orange and red graphics — remains in stellar condition. As the under appreciated Fox-body Mustang continues to gain traction among collectors, this pace car replica could be a fantastic addition to your collection.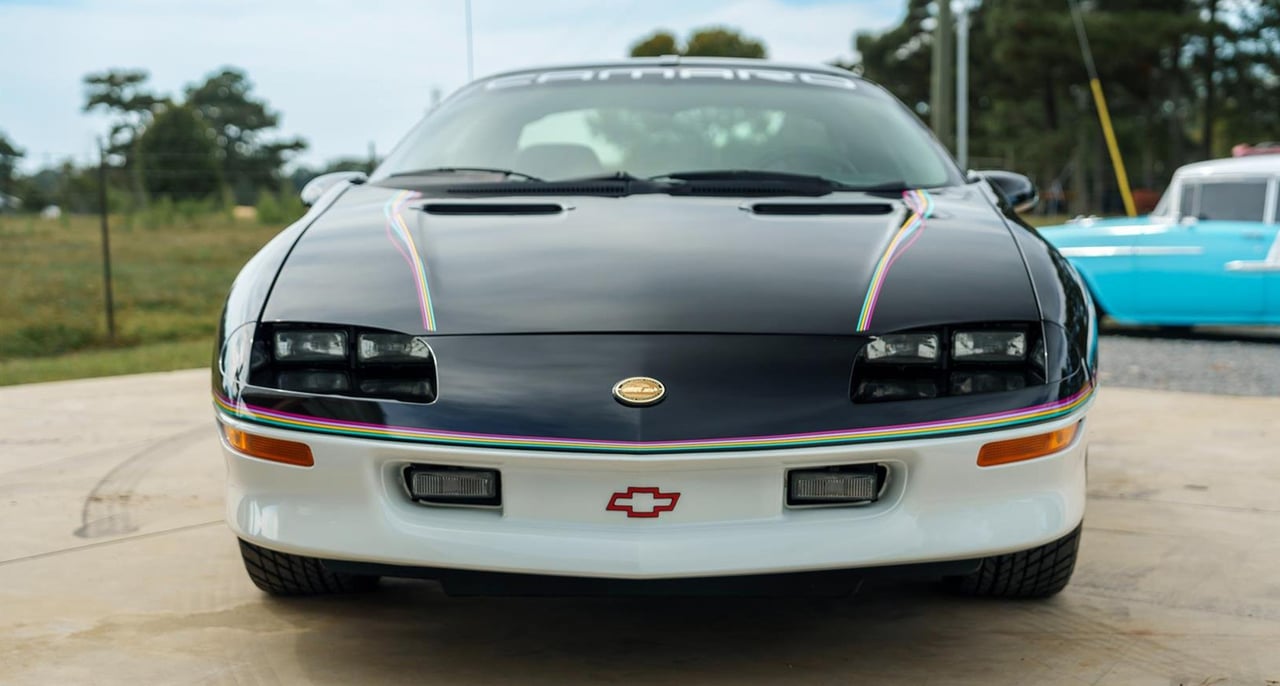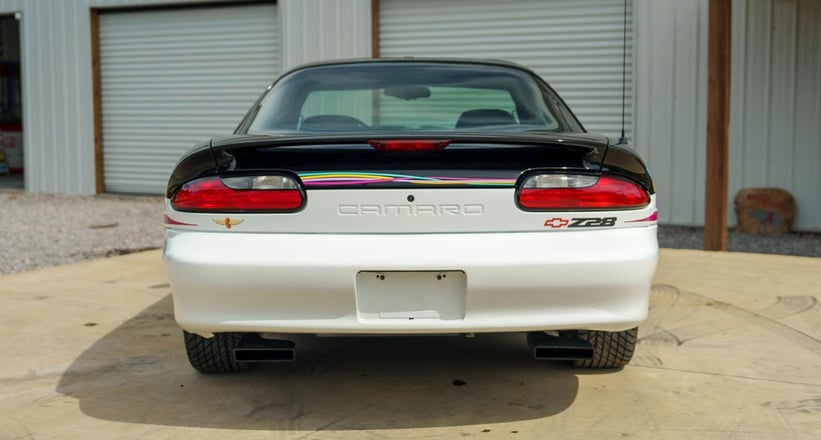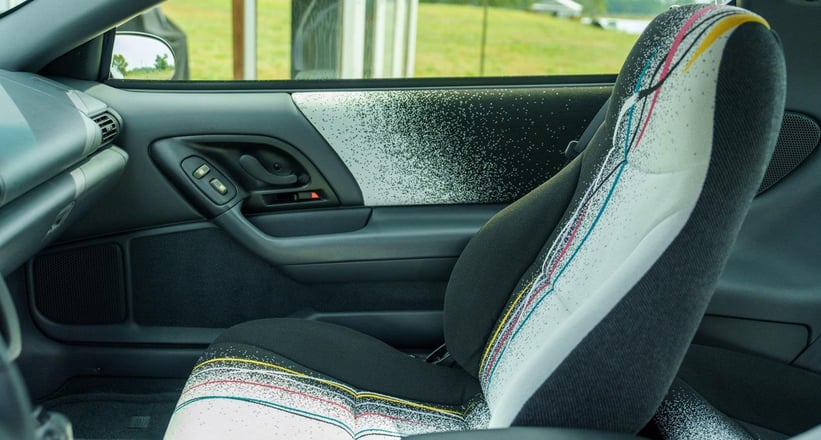 Next we have a 1993 Chevrolet Camaro Z/28 Indy 500 pace car replica. These two-toned beauties are far rarer than the Mustang above, being one of only 645 replicas built for the general public. While the Mustang's decals are great, the vibrant pink, turquoise, purple and yellow ribbon decals on this Camaro are the pinnacle of 1990s graphic goodness, and it doesn't end with the exterior. Peer inside, and you'll notice the theme continues to the fabric door cards and seat covers, making this a true automotive time capsule. With just 849 original miles on the odometer, you won't find a better example in a hurry, so why not add both of these pristine pace cars to your garage?