Counter culture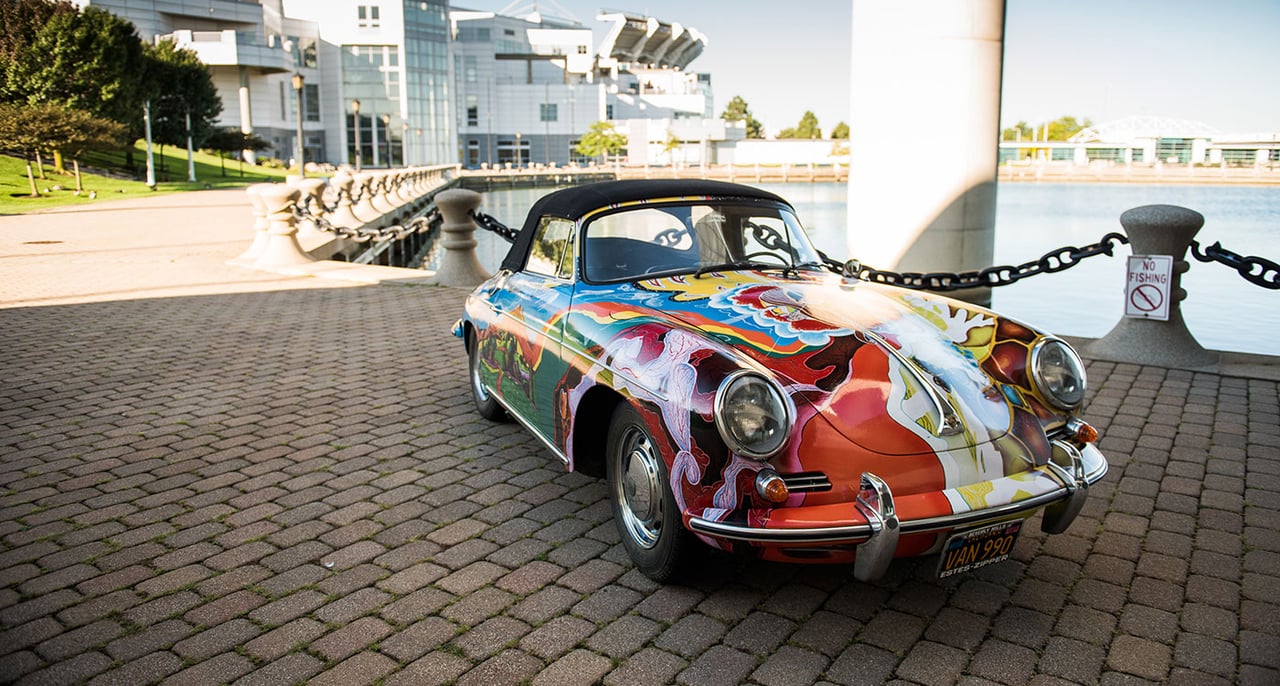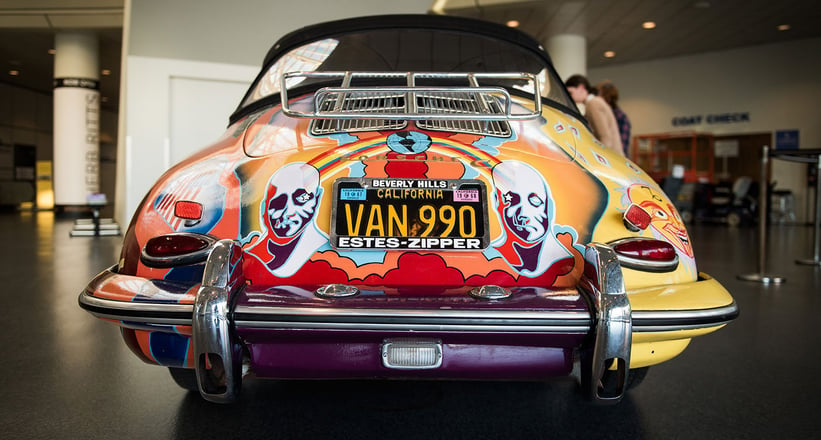 Joplin bought the pre-owned Porsche 356C 1600 Cabriolet in Beverly Hills in September of 1968, following a recent split from her band, Big Brother and the Holding Company, which had burst onto the music scene the previous year. Not content with its comparatively bland Oyster White colour scheme, she gave the car to band roadie and close friend David Richards, who was entrusted with transforming it into something a little more flamboyant.
The History of the Universe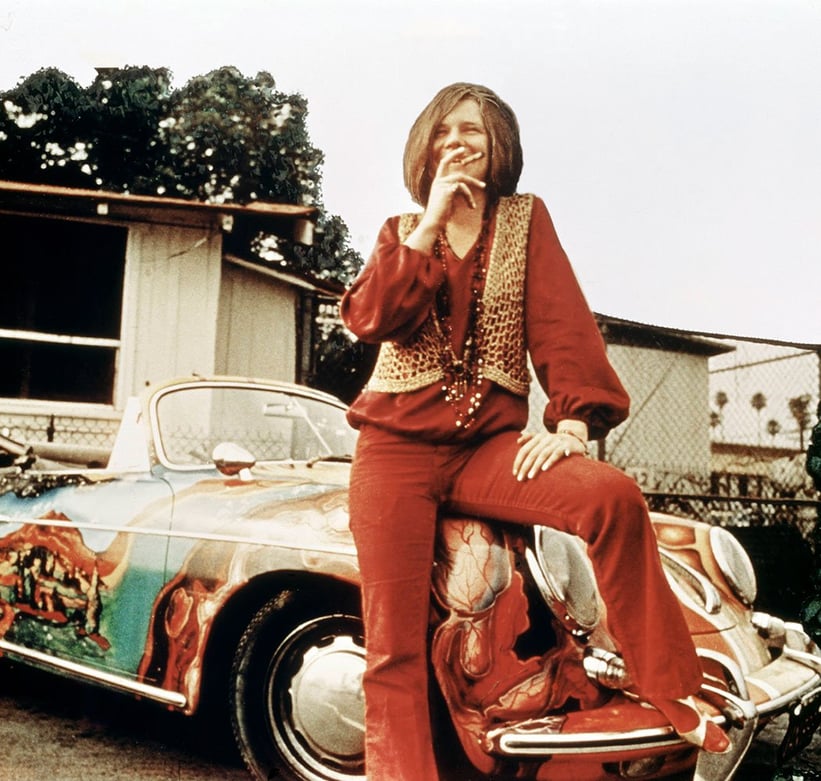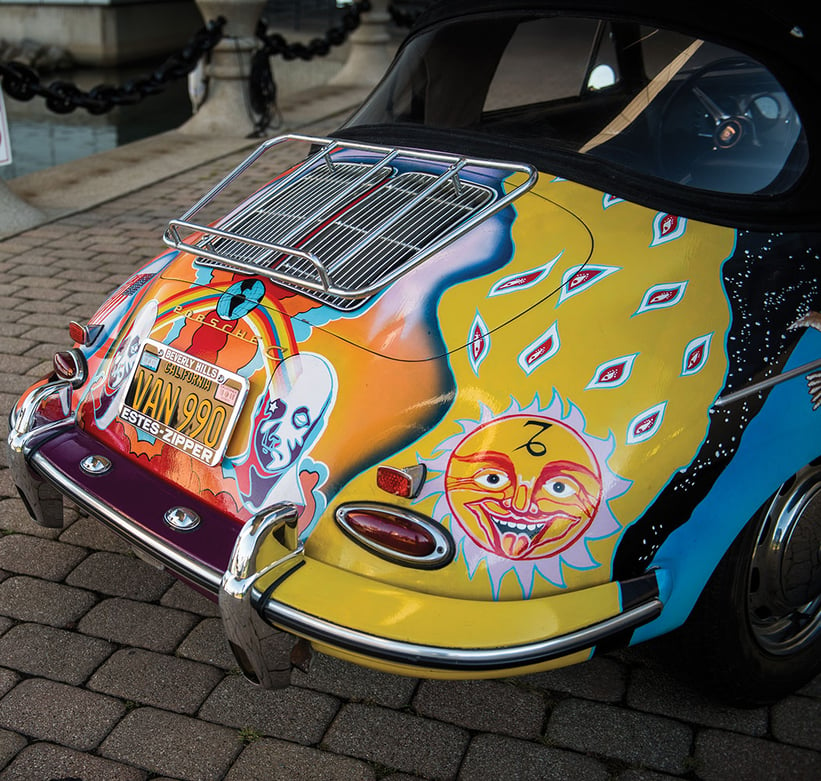 The resulting, hand-painted kaleidoscopic (mobile) mural, dubbed 'The History of the Universe', allegedly went down very well with the blues singer, who is said to have driven the car everywhere, 'top down and feathers flying'. Indeed, Joplin was regularly photographed around San Francisco with the car, often joined by other celebrities – it became an icon of the psychedelic era, just as she did.
Heirloom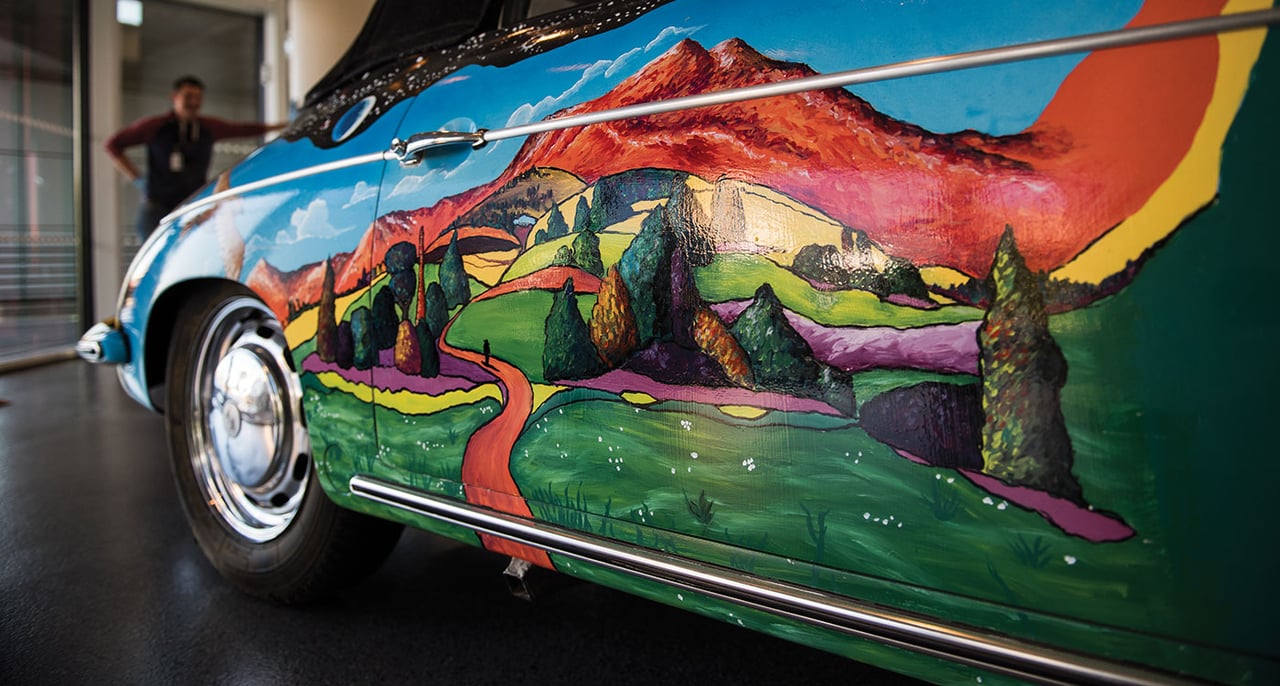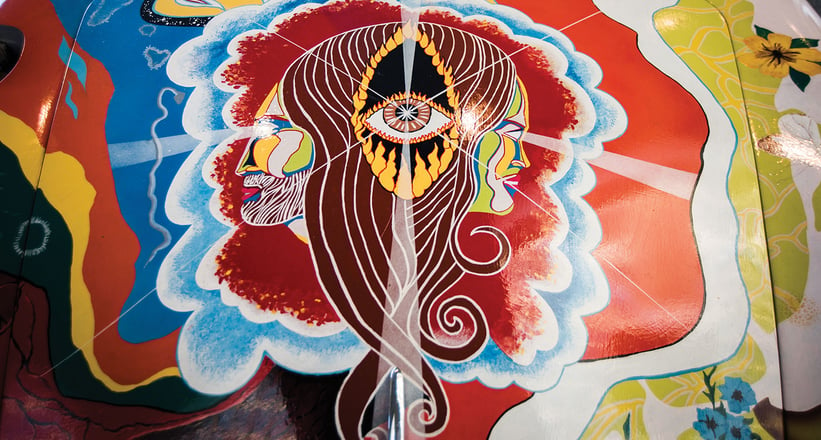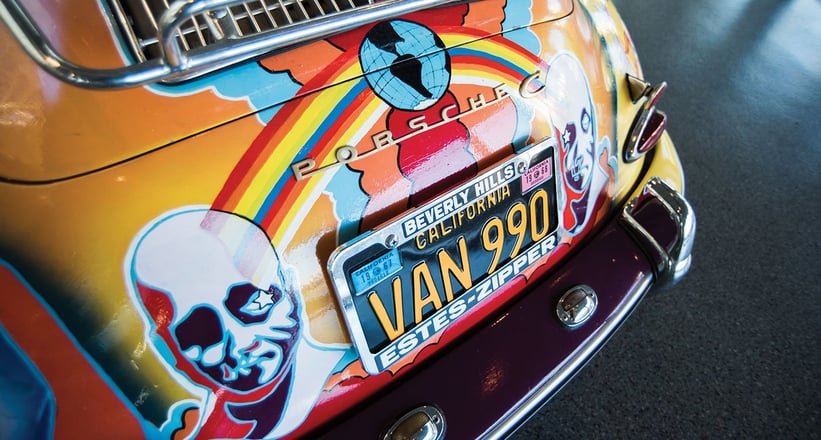 Joplin owned the car until her untimely death in 1970, after which it passed through the hands of her manager, before being returned to her family, with whom it has remained since. It's been subject to numerous restoration jobs through the years – the paint was carefully re-done for the second time in the 1990s, having been stolen while under Joplin's custody, re-sprayed in grey, and repainted again – and the canvas top has also been replaced.
A star is born
The star of the Cleveland Rock 'n' Roll Hall of Fame (of which Joplin is an inductee) for the past two decades, it's finally time for this air-cooled slice of popular culture to find a rebellious new owner. RM Sotheby's will offer the car at its 'Driven by Disruption' sale in New York on 10 December 2015. Joplin might not have made amends, but she did make history. This striking Porsche was party to that – expect hippie hysteria on the day.
Photos courtesy of RM Sotheby's / Getty Images (historic picture)