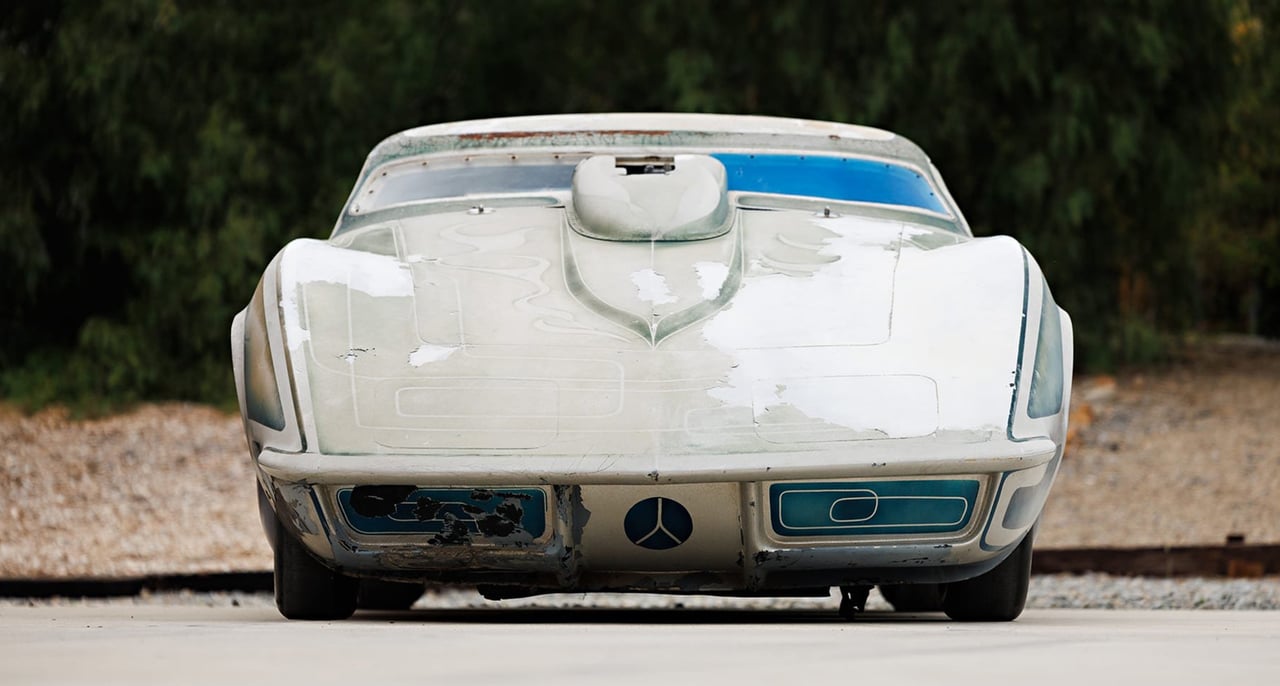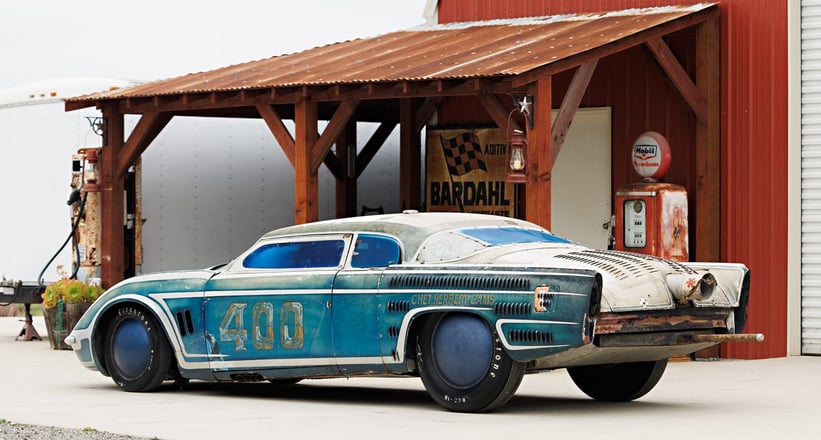 Even in 2023, joining the 200mph club is no easy feat. The challenge of finding a road or stretch of flat land long enough to reach the double tonne, combined with the difficulty of acquiring a car capable of such speeds means that, to this day, a very small percentage of the population can claim to be part of this illustrious group of petrol heads.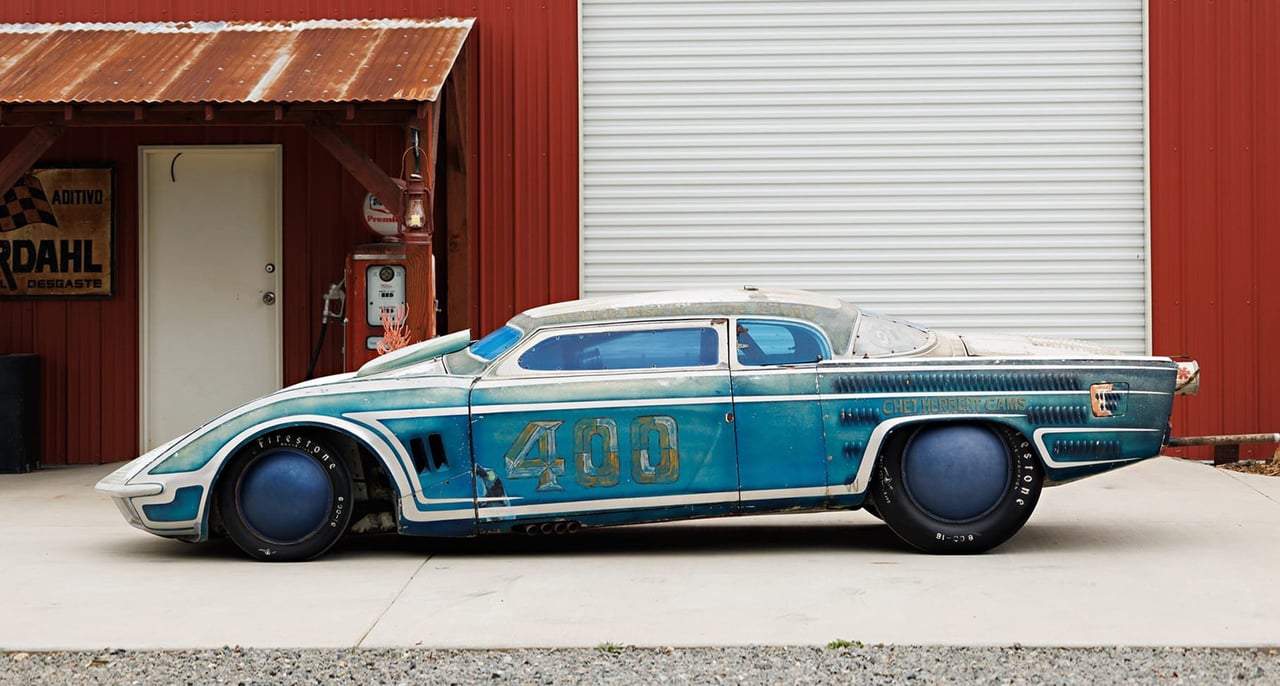 However, there were a select few people brave and crazy enough to reach 200mph over half a century ago. One of those people was the late great Neil Thompson, a legend among land speed racers, who joined the 200 mph club as far back as 1966. This mechanical monstrosity was his ride of choice: the fastest Studebaker ever to run on salt. A car of Neil Thompson's own creation, this wild land speed racer combined a corvette nose with a 1953 Studebaker chassis to achieve an almost unbelievable two way average of 272 mph, and an even more insane run of 290 mph in a single direction. It's safe to say Neil definitely had a sizeable set of plums.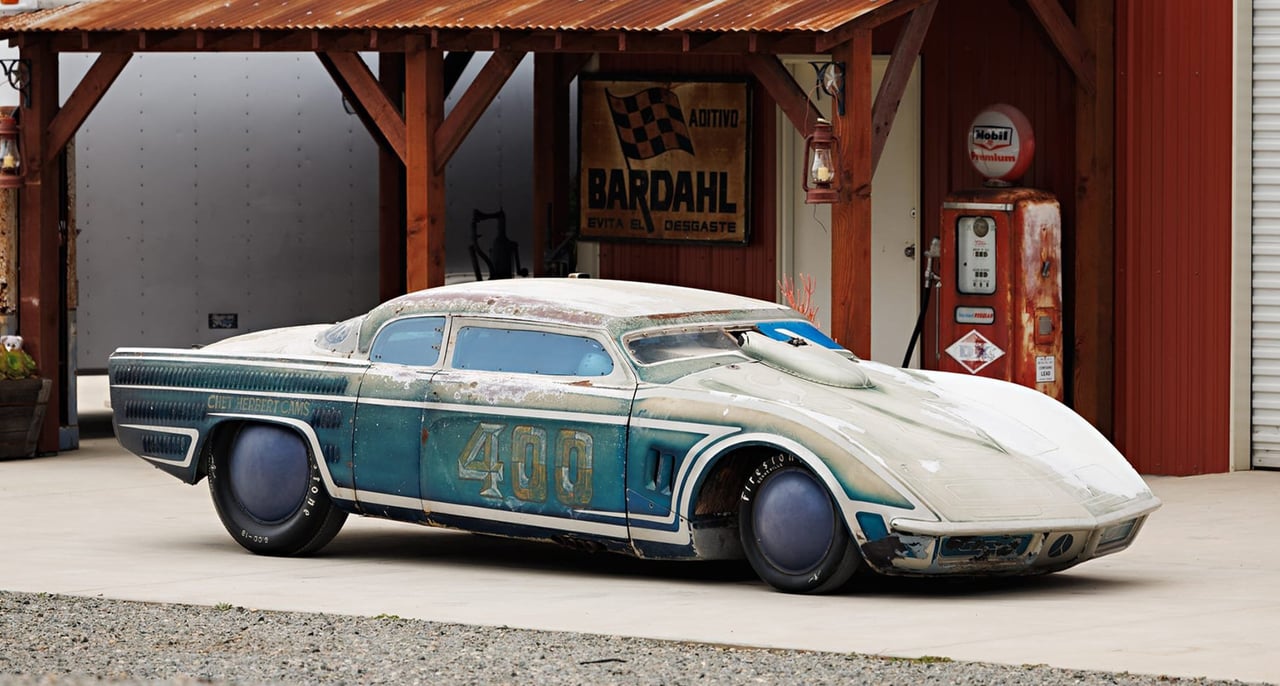 After disappearing for many years, this icon of Bonneville has reemerged wearing the same blue and silver livery it wore back on the salt flats so many decades ago, albeit with a rather dashing smattering of patina. With quad side exit exhausts below both doors, more louvres than a cheese grater, and parachute slot at the rear, this is easily one of the craziest rides we've ever seen on the Classic Driver market, and now it could be yours as it heads to Gooding & Company's Pebble Beach auction on August 18th. Whether the next owner decides to preserve this historic racer as-is, or if they decide to restore it, Neil Thompson's Studebaker will surely sit atop any collection it joins.