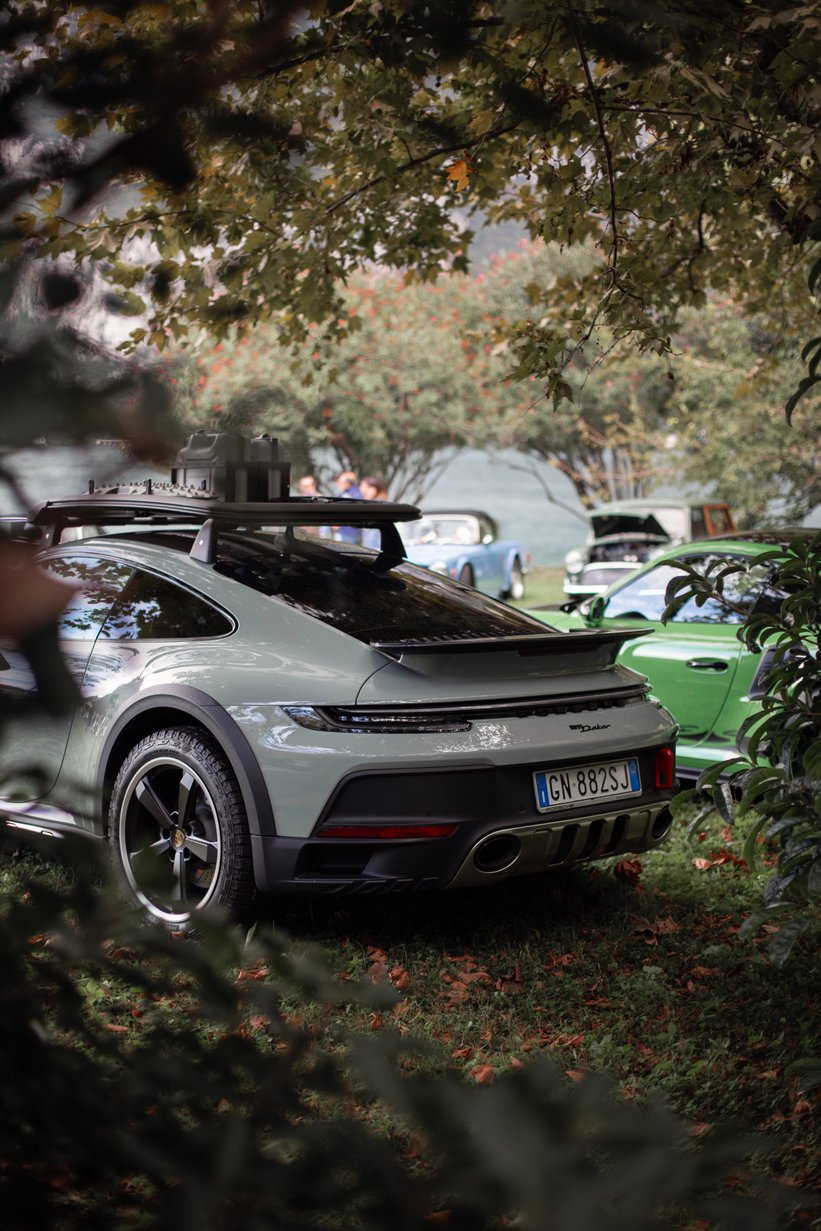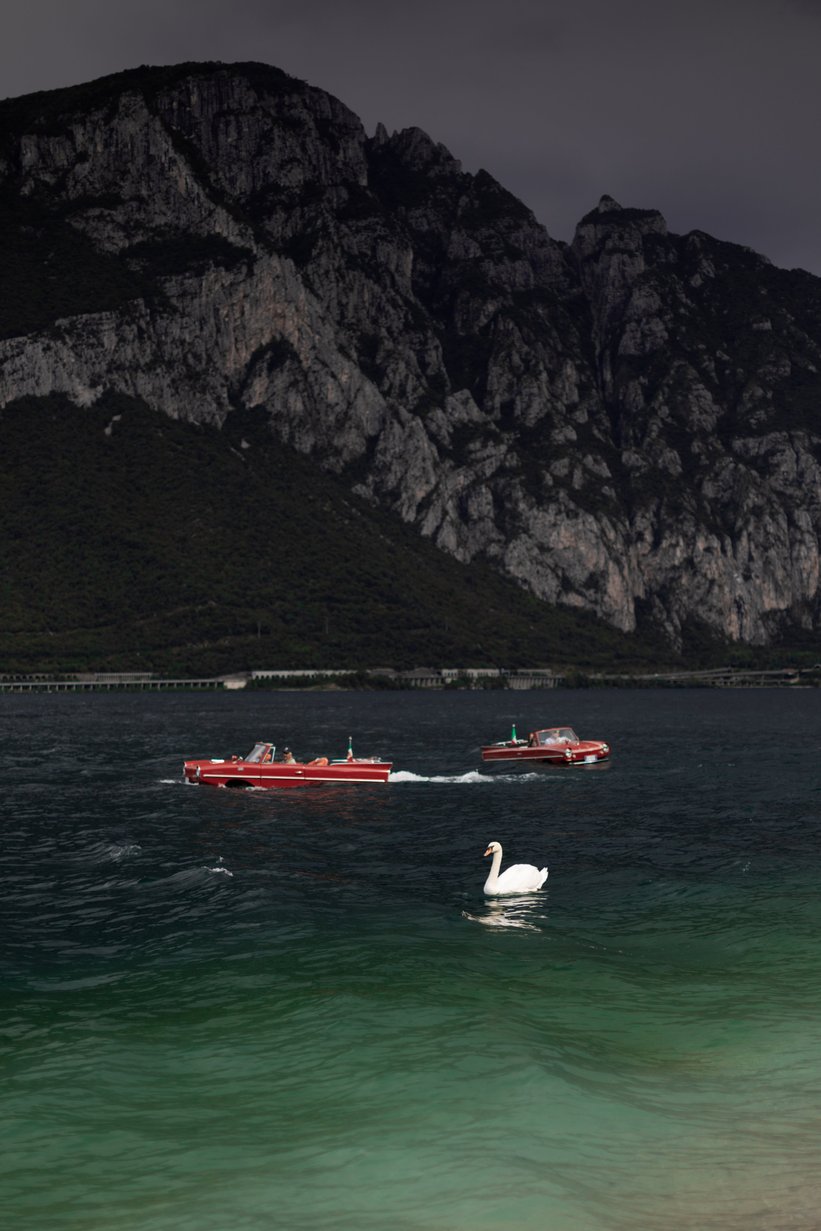 The Grand Hotel Villa d'Este might be known to car enthusiasts worldwide – but few people in London or Los Angeles might know that Lake Como has a vibrant car scene beyond the glitz of the world-class concours. Last year in October we caught a glimpse of this at the first "Scurderia Nautilus" event. Organized by our pals Federico Fabbri, Matteo Wolter and Tommaso Zeriali of Motoring Attitude, the casual but seriously cool get-together was held on the grounds of the mythical Motel Nautilus – a Jules Verne-inspired mid-century time capsule situated just a short drive north of Bellagio. Last weekend, the Motoring Attitude crew hosted a second edition of their season closing party that attracted an even more eclectic mix of cars to the enchanted garden and on the private beach of the hotel.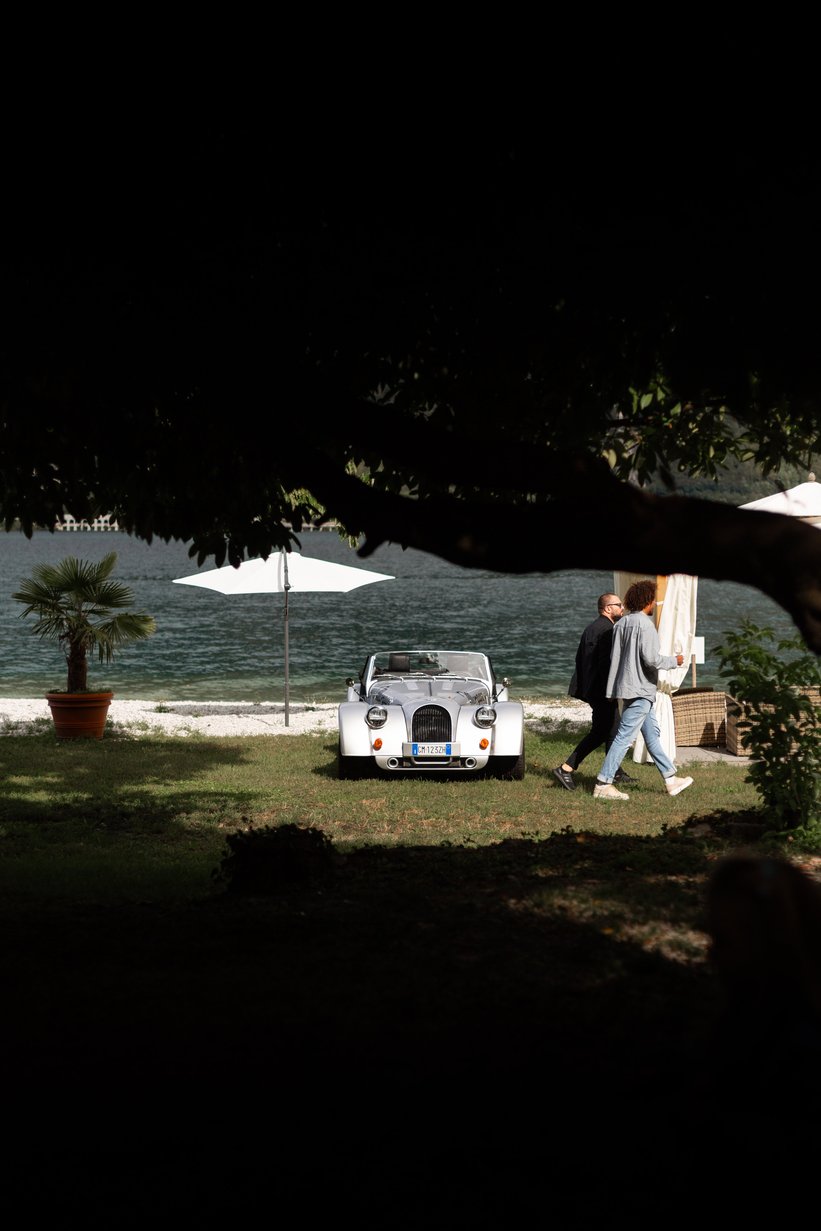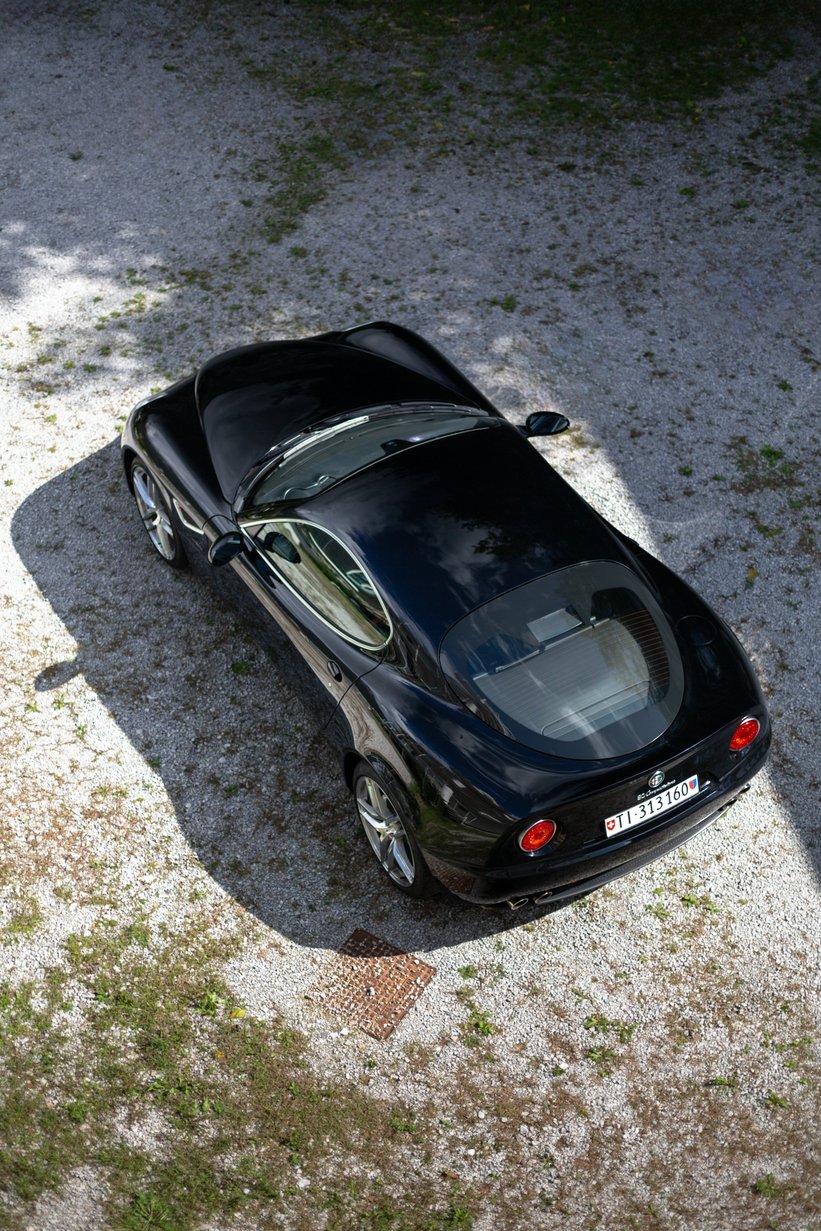 To the rhythm of Mino Luchena's vinyl-only DJ set, Campari in hand, the two hundred guests had all the time to explore the cars: The line-up ranged from verified legends of Italian design like a Lancia Aurelia B20, a Touring-bodied Lancia Flaminia Convertible and an ISO Rivolta A3C to modern classics like a Ferrari 308 GTS, 456M GT and 360 Challenge Stradale, a Porsche 911 Turbo, a Jaguar XJ220 and a Lamborghini Diablo VT right up to contemporary collector cars like the latest Porsche 911 911 GT3 RS and the Dakar. Moreover, the renowned Italian tuner Romeo Ferraris brought a pair of Morgan and Caterham sportcars, showcased next to the Unimatic watches stand. Officine Fioravanti even celebrated the world premiere of their latest project – a reinterpretation of the Alfa Romeo 8C Competizione that will be officially released in the coming weeks.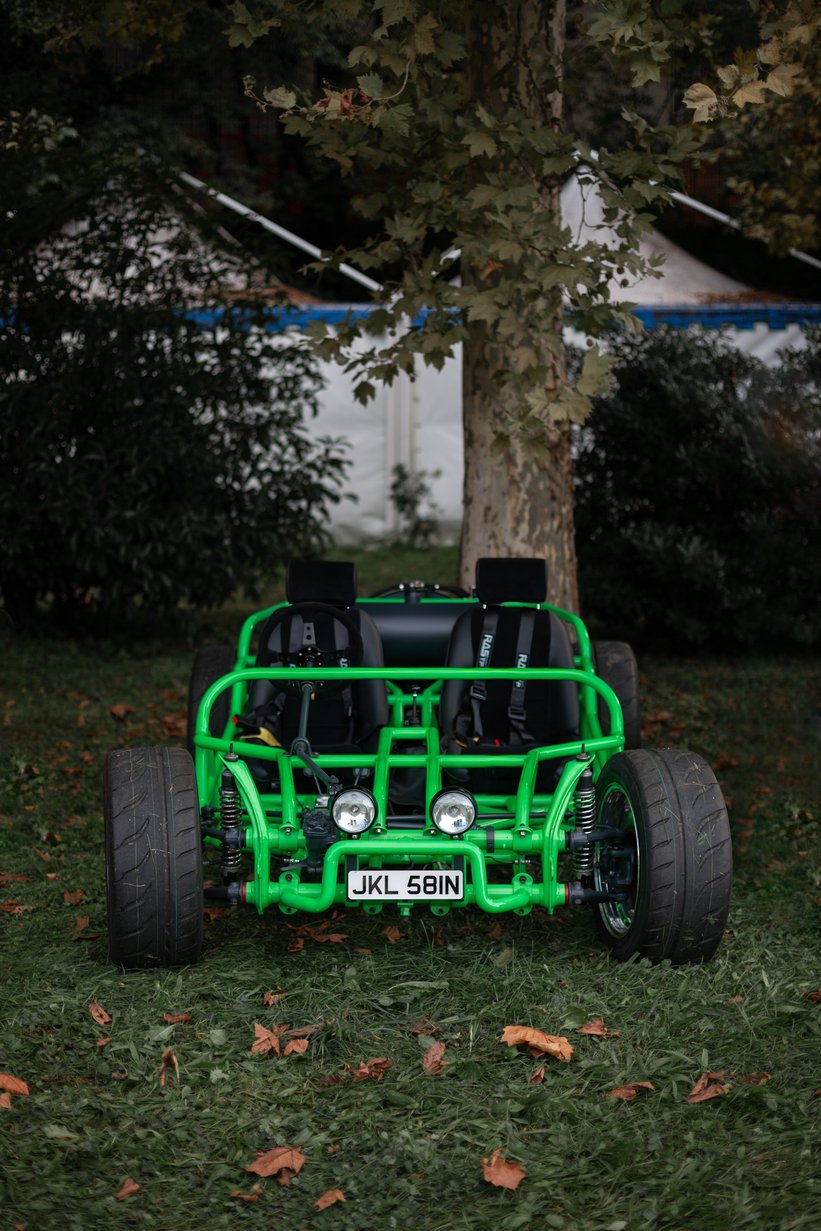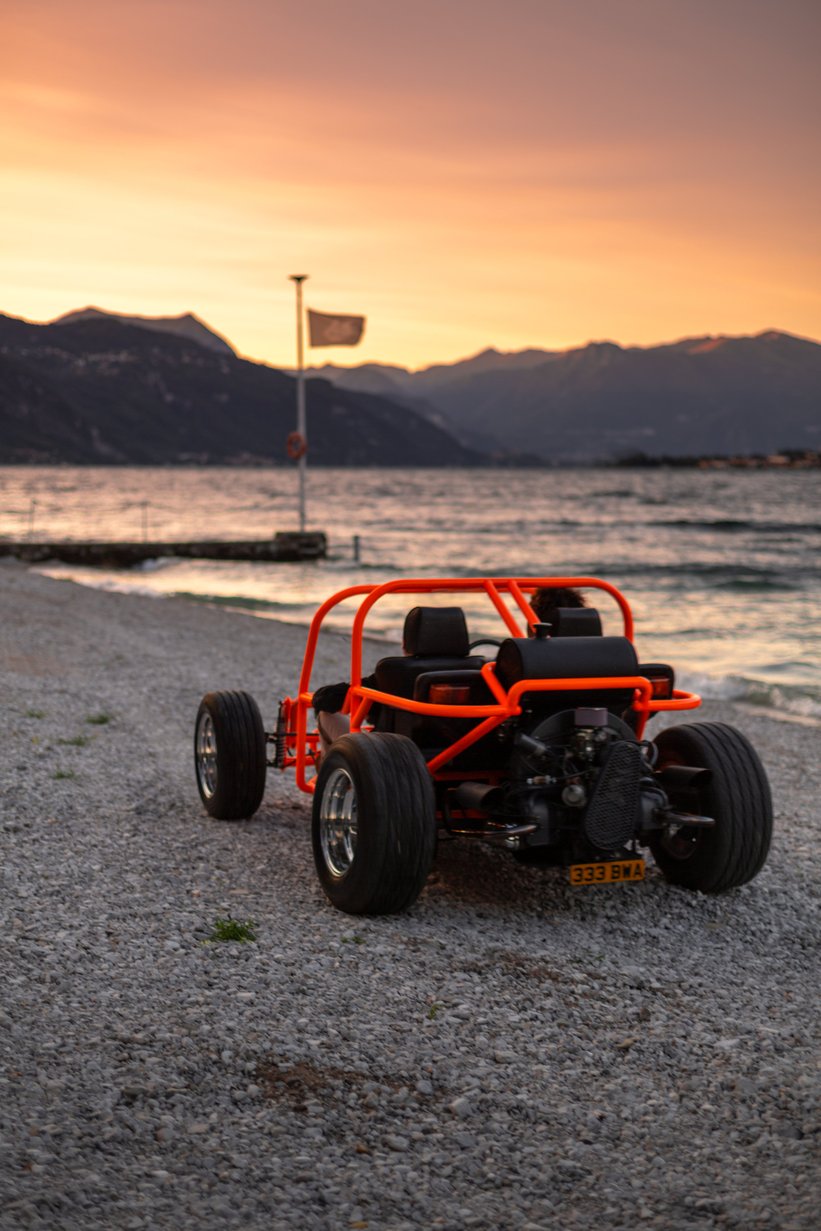 Still, the Nautilus even it all about having fun – and not taking oneself not too seriously. So naturally, there had to be a Fiat Panda 4x4, Carrozzeria Savio's weirdly wonderful Jungla 600 and three red Amphicars rocking on the waves – while the show was certainly stolen by Benedict Radcliffe's latest creations: Following the minimalist style of his sculptural work, the British artist has handcrafted two fully driveable dune buggies. And judging from the broad smile our buddy Christophe Duchesne wore while drifting the bright orange,1.3-litre flat-4 powered offroader around the beach, the most basic cars are sometimes just the best. In that sense: See you all again next year at Nautilus.
Photos by Rosario Liberti